HERE ARE THE TOP STORIES
Iraq's prime minister ordered the arrest of anti-government protesters who stormed the capital's "Green Zone" over the weekend.
A state of emergency was declared on Saturday, after protesters breached the fortified Green Zone in Baghdad, which is also home to most ministries and embassies in the city, BuzzFeed News reports.
Protesters have demonstrated outside the secure area for months, angry at a government deadlock. They're supporters of influential Shiite cleric Muqtada al-Sadr, who has been a vocal opponent to many Iraqi politicians, accusing them of failing to address corruption and waste in the government.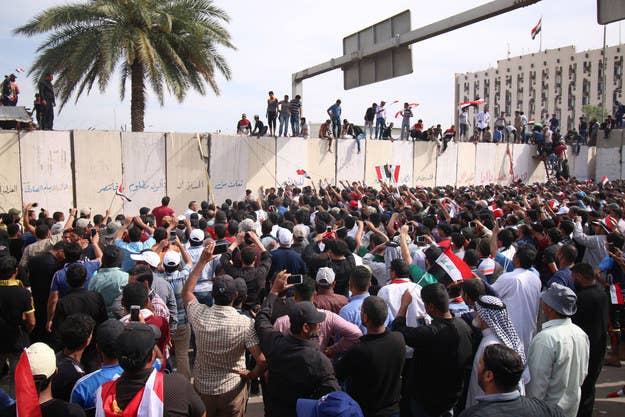 And a little extra.
Almost 70 people have died after multiple car bombings in Iraq between Saturday and Monday, authorities have confirmed.
At least 18 Shiite pilgrims died on Monday, after a car exploded in Baghdad, the Associated Press reported. ISIS claimed responsibility.
At least 30 people died after two car bombs exploded at a parking lot in the southern city of Samawa on Sunday, an interior ministry official told Rudaw. No group has yet claimed responsibility, BuzzFeed News' Alicia Melville-Smith reports.
And on Saturday, at least 21 people died and another 42 were injured after a car exploded in Baghdad. ISIS claimed responsibility.
For the latest news and updates, download the BuzzFeed News app for iOS and Android (available in Canadian, UK, Australian, and U.S. app stores).
U.S. President Barack Obama literally dropped the mic at the White House Correspondents' Dinner on Saturday.
Hundreds of journalists, politicians, and celebrities attended the annual dinner in Washington, D.C., BuzzFeed News' Jim Dalrymple II reports.
The president joked about Hillary Clinton, went after Republicans, and took digs at the media, comparing investigative journalism to a fantasy film and joking about the challenges of an evolving media landscape.
Other First Family news: Malia Obama is going to Harvard University, but she's taking a year off first.
DID YOU HEAR ABOUT THIS?

Kenya has burned the tusks of almost 7,000 elephants as a warning to ivory poachers.
Around 5% of the global stocks of ivory was burned along with 1.35 tons of rhino horn at Nairobi National Park on Saturday, BuzzFeed News' Laura Silver reports.
"This will send an absolutely clear message that the trade in ivory must come to an end and our elephants must be protected," Kenyan president Uhuru Kenyatta said. But some campaigners say the burning is a stunt that will simply lead black market traders to change tack, rather than deter them, Silver writes.
More than 30,000 of Africa's 450,000 elephants are thought to be lost to poaching every year, and 94 have been killed in Kenya alone this year.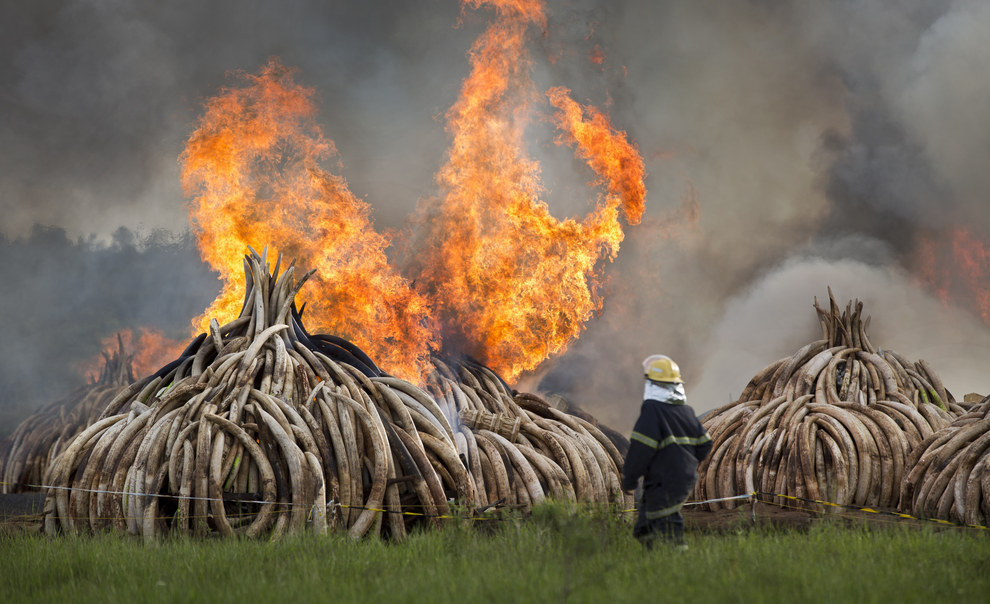 Quick things to know:
And the cost of being a woman in charge
Kelly Ripa, host of morning talk show Live With Kelly and Michael, felt she had been disrespected when she found out that her co-host Michael Strahan was leaving the show during a meeting in which she was the only woman and Strahan arrived 20 minutes late. MSNBC host Melissa Harris-Perry quit her show after it got repeatedly pre-empted by election coverage. "Both the Ripa and Harris-Perry incidents played out on a national stage," BuzzFeed's Doree Shafrir writes, "but they're simply high-profile examples of the ways in which society codifies male and female behavior, particularly in the workplace."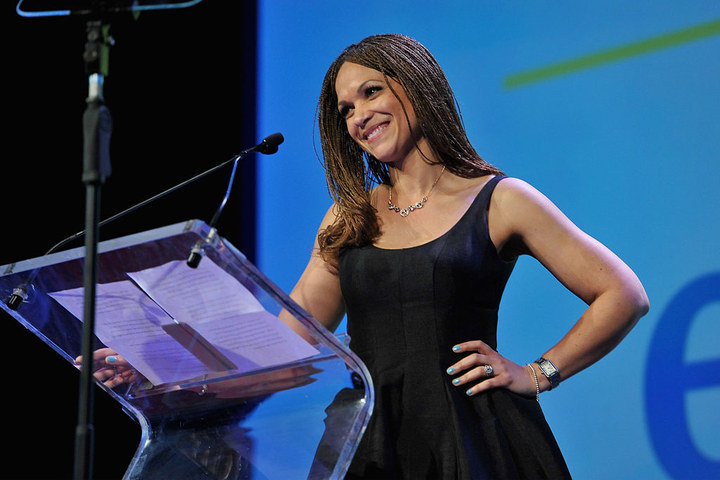 Want a news roundup like this in your inbox every weekday? Enter your email address to sign up now!