What's Going On Around The World Today?
U.S. Attorney General Loretta Lynch condemned the recent killings of two Mississippi police officers. Another powerful earthquake hit Nepal on Tuesday. And a women's association in Liberia chipped in to help quake relief efforts.
HERE ARE THE TOP STORIES
Another powerful earthquake hit Nepal on Tuesday morning.
Here's what we know so far:
Nepal was hit by a 7.3 magnitude earthquake, with the epicenter in a remote area of eastern Nepal, near the border with China.

At least 36 people have died and at least 1,117 have been injured in Tuesday morning's quake, according to the latest official figures, the Associated Press reported.

Tuesday's earthquake follows a massive 7.8 magnitude earthquake that hit Nepal three weeks ago, which left more than 8,000 dead and many more injured.

Aftershocks were reported in Nepal following Tuesday's earthquake.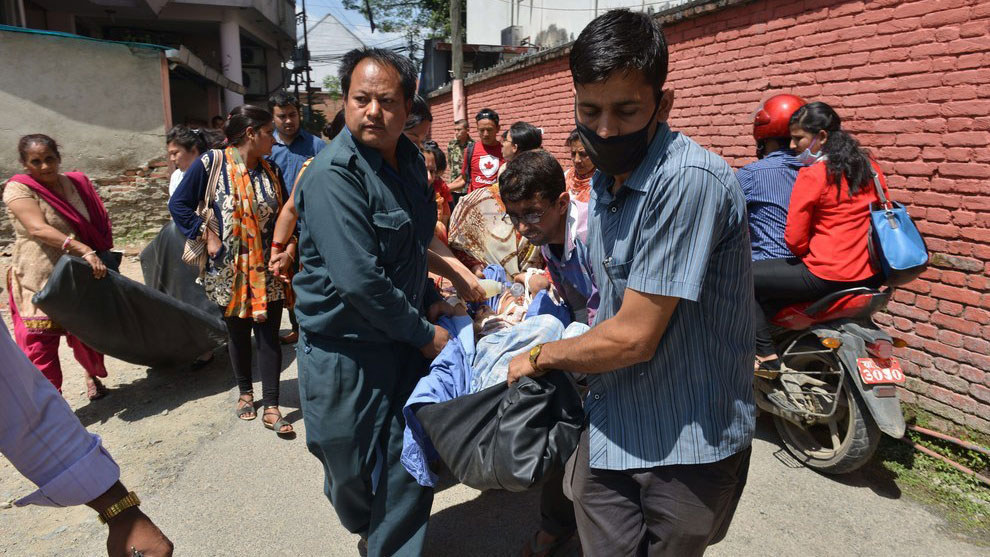 U.S. Attorney General Loretta Lynch called the death of two Mississippi police officers a "shocking assault."
"[The U.S. Department of Justice] will continue to do all that we can to protect our officers across the country and support all those who wear the badge," Lynch also said in statement released yesterday. Four people have been charged in connection to the shooting deaths of two police officers in Hattiesburg, Mississippi, who were gunned down on Saturday during a traffic stop. A vigil for the two officers, Liquori Tate and Benjamin Deen, was held on Monday.
And a little extra.
Nearly 90% more U.S. police officers were killed in 2014 than in 2013. Fifty-one police officers were killed while on duty across the United States in 2014, an 89% increase from the previous year, according to a preliminary report released by the FBI on Monday. But the dramatic increase can be partly explained by the fact that 2013 saw the fewest deaths of police officers in the line of duty since 1980.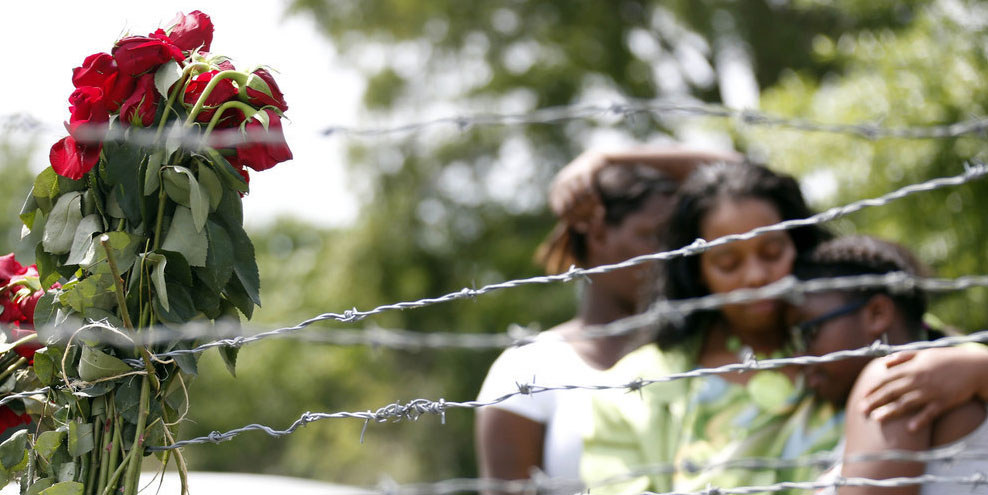 WE'RE KEEPING AN EYE ON
The defense and prosecution in the Tsarnaev trial rested their cases yesterday.
Dzhokhar Tsarnaev's defense team rested its case yesterday in the Boston Marathon bombing trial. Tsarnaev's team has been trying to get him a life sentence instead of the death penalty by arguing that his older brother, who was killed during the incident, was the mastermind of the attack.
The last person to testify in Tsarnaev's defense was Sister Helen Prejean, a Catholic nun and a well-known anti-death penalty advocate. She told the jury that Tsarnaev said he "was genuinely sorry for what he did," establishing that Tsarnaev felt remorse — something the defense was not able to accomplish until that point, according to New York Magazine's Adrienne Gaffney. The government also rested its case on Monday.
What's next?
The trial is nearing the end of its sentencing phase, where the jury will decide whether Tsarnaev will get the death penalty for his role in the Boston Marathon bombing. Closing arguments in the trial are scheduled for tomorrow. The 12-person jury must vote unanimously for Tsarnaev to receive the death penalty — if even one juror votes against the execution, then he will be given a life sentence, according to WBUR.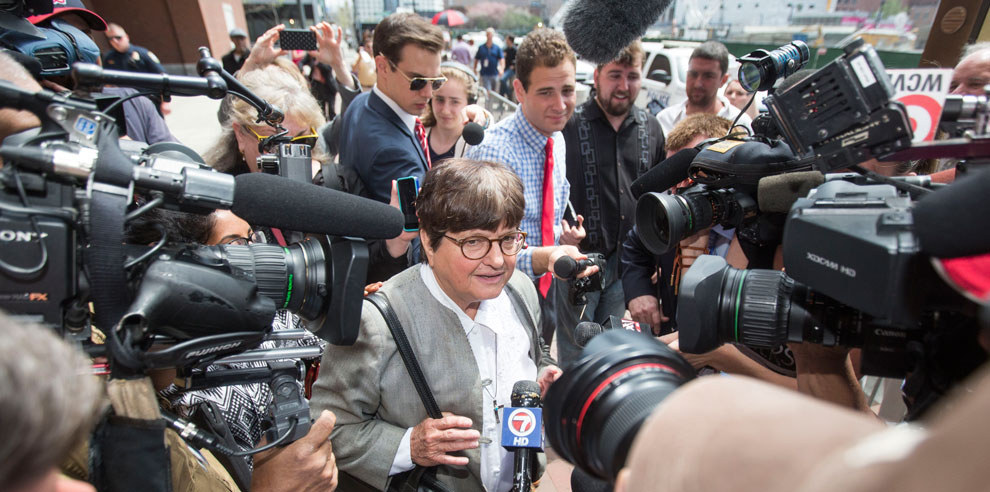 DID YOU HEAR ABOUT THIS?
Verizon announced that it will buy AOL for about $4.4 billion.
Verizon has agreed to buy AOL in an all-cash deal worth about $4.4 billion — or about a quarter of what Facebook paid for WhatsApp last year. AOL owns both the Huffington Post and the popular tech blog TechCrunch. Tim Armstrong will stay on as AOL's CEO.
Malaysian authorities detained more than 1,000 migrants on Monday.
The migrants were Bangladeshi and Rohingya, the minority Muslim population that has been suffering religious persecution in predominantly Buddhist Myanmar for years. The arrests come a day after authorities rescued boats carrying hundreds of refugees, many Rohingya, off Indonesia's Aceh province. These two events reflect a recent surge in refugees hitting Malaysian and Indonesian shores since Thailand announced a crackdown on human trafficking, according to Reuters. Thailand was previously the first destination in the region's human smuggling network.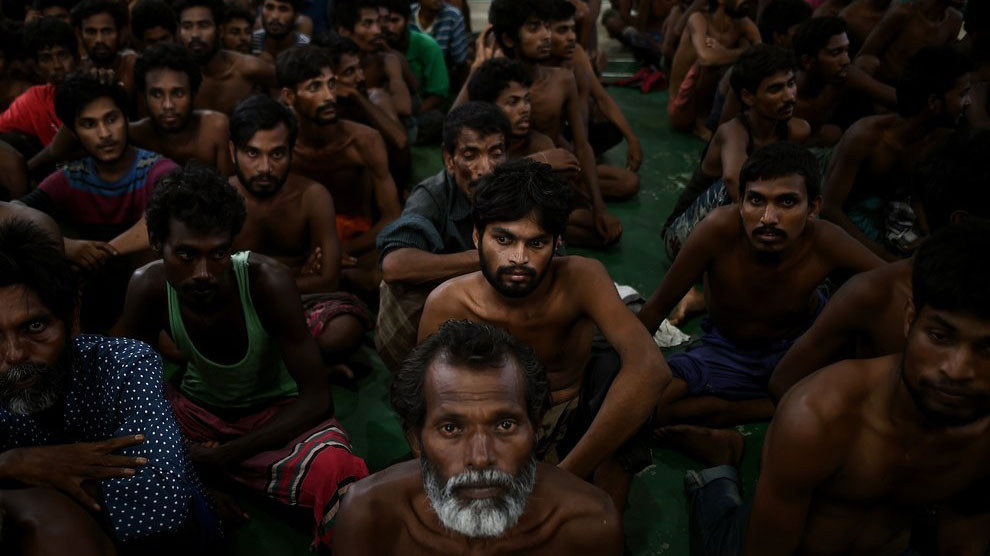 The NFL suspended New England Patriots quarterback Tom Brady for four games.

The league suspended Brady without pay for the first four games of the 2015 season after determining that he was likely the driving force behind two Patriots attendants deflating footballs below league requirements. In addition to Brady's suspension, the Patriots will be fined $1 million, and will lose its first-round draft pick in 2016 as well as its fourth-round pick in 2017. Brady's agent says the quarterback will appeal his suspension.
Image credit: Al Bello / Getty Images
The White House told health insurance companies they must cover all forms of female contraception.
The Obama administration said insurers must cover all 18 forms of contraception approved by the Food and Drug Administration, "including the patch and intrauterine devices (IUDs), without imposing co-payments or other charges," according to the New York Times. The guidance to insurers also includes genetic testing for women with a family history of breast or ovarian cancer, as well as preventative services for transgender people. FiveThirtyEight also has a piece that examines whether more women will get IUDs as they become more affordable.
Quick things to know: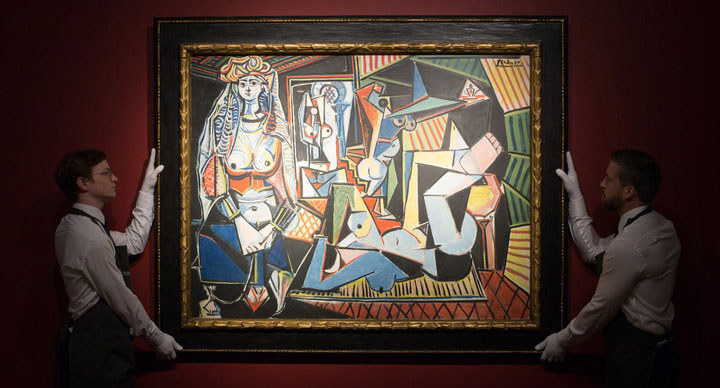 HAPPY TUESDAY
The West Point Women for Health and Development Association, had spent a year fighting Ebola in Liberia, which was declared Ebola-free this weekend. So when they heard about the Nepal earthquake, they knew they had to do something. The women donated $200 to the Nepal quake relief efforts, $5 at a time. Nelly Cooper, the association's president said: "You always receive from other people, but when other people are down, why can't you help them? Even if we don't have enough [to solve the problem], we can still give." A little bit can go a long way. (Here are a few places you can donate.)