HERE ARE THE TOP STORIES
It's election day in the U.S. — again: Nebraska and West Virginia are holding presidential primaries.
Republicans are headed to the polls in Nebraska and West Virginia is holding primaries for both Republicans and Democrats. Trump is the only Republican candidate left, making him the party's presumptive nominee. Democratic candidates Bernie Sanders and Hillary Clinton are battling for West Virginia, but Clinton has a nearly insurmountable lead in delegates (the people who vote for the nominee at this summer's party convention).
The Trump files.
The personal ties between Trump and Jeff Zucker, CNN's chief executive, extend beyond The Apprentice, the reality TV hit they created together: Trump gave more than $150,000 to a charity that Zucker's wife helped lead. The candidate and the media mogul have not publicly disclosed the connection.

London's new Mayor Sadiq Khan has told Trump he doesn't want to be an "exception" to the presidential candidate's proposed ban on Muslims entering the U.S.

And Trump biographer Robert Slater said he removed unflattering details from his book at Trump's request.
And a little extra politics.
Rodrigo Duterte, a brash mayor known as "the Punisher," has claimed victory in the Philippine presidential election. And the country elected its first trans person to public office — Geraldine Roman is poised to take a congressional seat.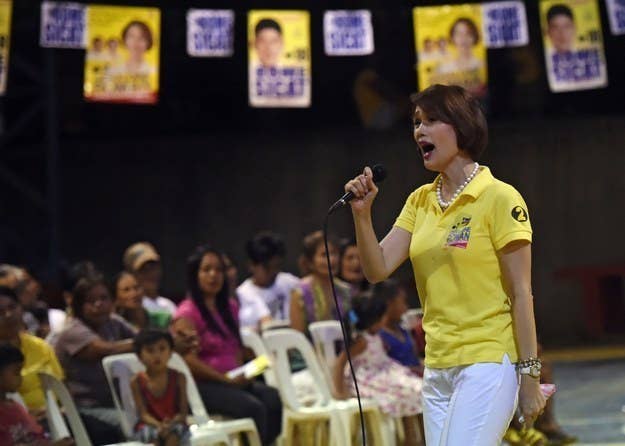 WE'RE KEEPING AN EYE ON

The U.S. Department of Justice and North Carolina are suing each other over the state's controversial anti-LGBT law.
North Carolina Gov. Pat McCrory sued the federal government on Monday after it challenged North Carolina's anti-LGBT "bathroom law." Hours later, the DOJ shot back with its own suit, BuzzFeed News reports.
The Justice Department is seeking a statewide ban on the law, which was passed in March and denies transgender people access to restrooms that match their gender identity in government buildings and schools. U.S. Attorney General Loretta Lynch said it violates federal civil rights laws that prohibit discrimination in the workplace on the basis of sex.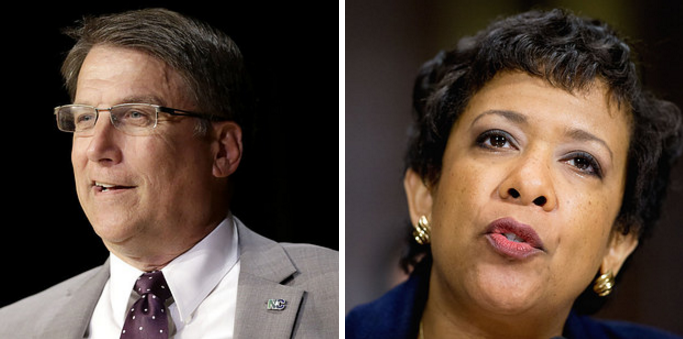 And another lawsuit.
In Mississippi: The American Civil Liberties Union of Mississippi filed a lawsuit challenging the state's anti-LGBT law, which allows public officials and businesses to deny products and services to gay and transgender individuals based on religious beliefs, BuzzFeed News' Mike Hayes reports. It's considered one of the most sweeping anti-LGBT laws in the nation.
For the latest news and updates, download the BuzzFeed News app for iOS and Android (available in Canadian, UK, Australian, and U.S. app stores).
DID YOU HEAR ABOUT THIS?
Science of the lambs: How the global elite have spent eight decades being injected with sheep fetuses.
Celebrities, the ultra-rich, and at least one pope are among those who have received "live cell therapy" in luxury Swiss and German clinics, BuzzFeed News reports. It was originally marketed as a "rejuvenation" treatment, and some clinics claim it can cure cancer, MS, HIV, autism, and more. The treatment has been discredited by mainstream medical opinion, and had dwindled to a near-irrelevance by the early 1990s. In recent years, however, the clinics have found a lucrative new market in East Asia.

We spoke to BuzzFeed UK's James Ball about the story.
Where is live cell therapy performed and is it legal?
The treatment is performed mainly in Switzerland and parts of Germany. The rules covering it are quite complex, but Switzerland especially says fresh cell therapy isn't legal there and that they're trying to crack down on it.
Who pays for it and why?
The treatment used to be popular among Europe's elite — there was even a pope who received it — but now the main target clients are ultra-rich people in China and East Asia. The trips for treatment can cost up to $100,000.
What's next?
Every expert I spoke to for the story said the treatment was useless at best and dangerous at worst, so they hope more awareness will encourage action against it, or at least discourage people from wasting their money. But it's been going on for 80 years, so it's hard to know for sure.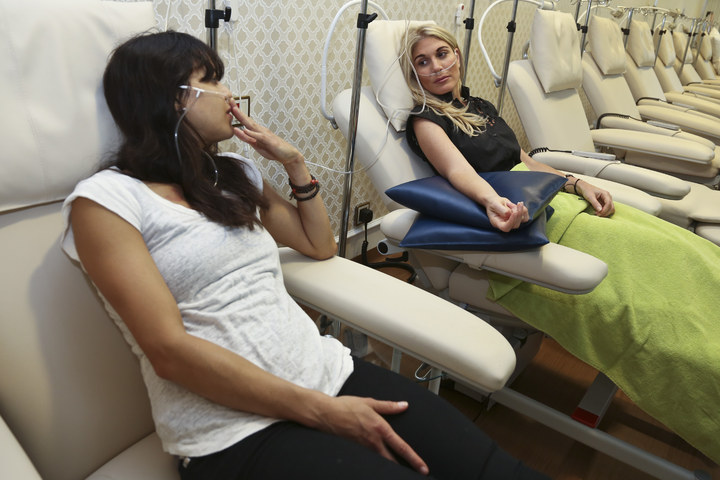 Quick things to know:
World news: Brazil's newly appointed lower house speaker has annulled last month's impeachment vote against President Dilma Rousseff, causing chaos in the country's legislature. (The Guardian)

Environmental news: Rising sea levels caused by climate change have swallowed five islands in the Pacific Ocean, researchers say. (BuzzFeed News) Baby starfish are coming back to tide pools on the Pacific Coast in huge numbers after a disease nearly killed off the entire population. (BuzzFeed News)

Tech news: Ousted Zenefits founder Parker Conrad sold $10 million in stock months before the public learned of compliance failures that led to his resignation. (BuzzFeed News) Ride-hailing apps Uber and Lyft have pulled out of Austin, Texas. (BuzzFeed News) And a Facebook vice president responded to allegations that the social network censored conservative news, saying it has "found no evidence" to support the claims. (BuzzFeed News)
Body Positivity Week
BuzzFeed is celebrating bodies and our often complicated relationships with them this week. "By amplifying so many diverse voices, we hope to represent people often left out of mainstream media narratives, and to provide resources for readers as they move through their respective body image journeys," BuzzFeed's Julie Gerstein writes. Two essays to start off with: Robin Browne on how cancer changed the way she thought about her body and Julia Reinstein on how getting half a boob job helped her love her whole self.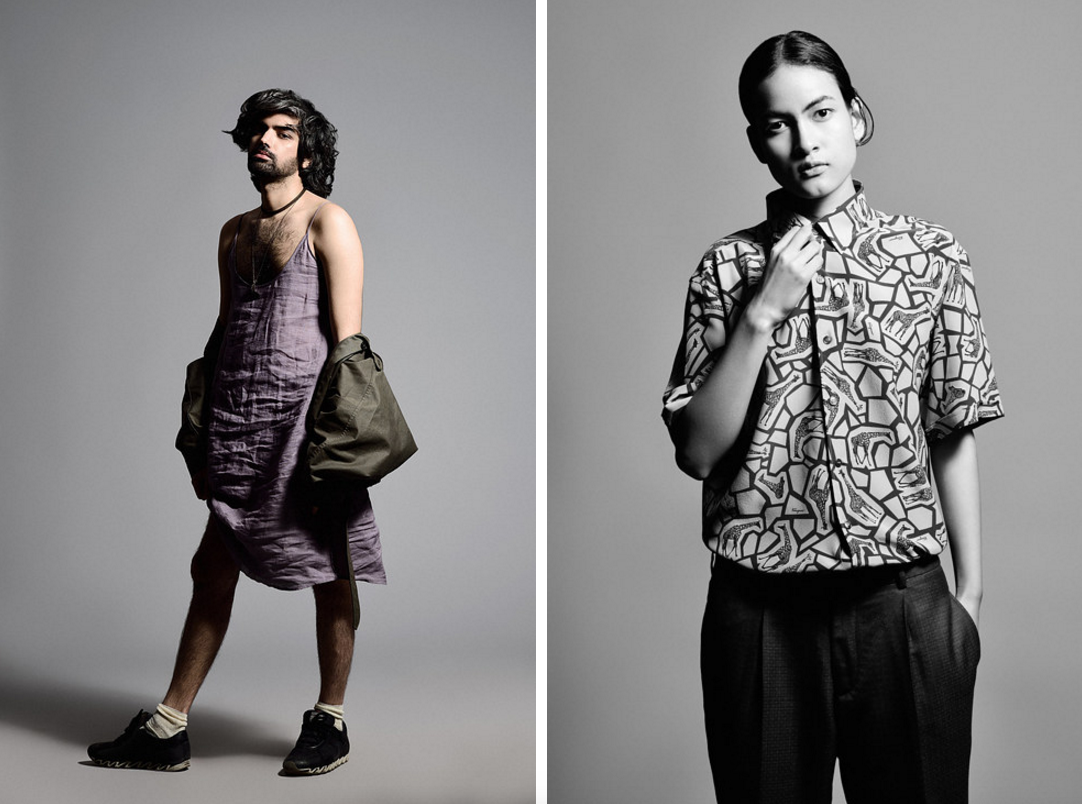 Want a news roundup like this in your inbox every weekday? Enter your email address to sign up now!