What's Going On Around The World Today?
The death toll from Nepal's massive earthquake rose past 6,000 people. Baltimore police's report on Freddie Gray's death provides few details. And an algorithm that guesses how old you are based on looks — but not very well.
HERE ARE THE TOP STORIES
Baltimore police have turned over its investigation into Freddie Gray's death to the state's attorney's office, but have provided few new details to the public. There were no major incidents following the third night of the city's 10 p.m. curfew, which will remain in effect through the weekend. However, nearly two weeks after Gray's death, the police have released few details on the central question of what caused Gray's fatal spinal injury while he was in police custody last month, according to the Associated Press. Meanwhile, protests continue over Gray's death in other cities such as Philadelphia, where demonstrators clashed with police.
The investigation is now with State's Attorney Marilyn Mosby, who's just four months into the job and is "the youngest chief prosecutor of any major city in America," according to her official biography. "Mosby has three legal options: charge the officers, decline to charge them or seek a grand jury indictment," Ben Nuckols and Amanda Lee Myers write in the AP.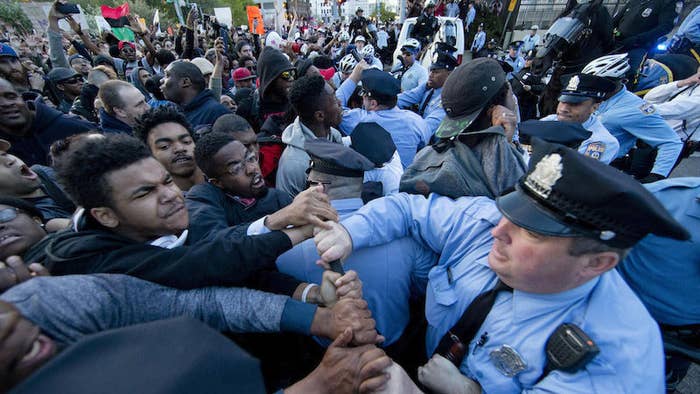 And a little extra. May 1 has long been day of action for the labor movement, but as Baltimore protests continue, expect a different kind of May Day, writes BuzzFeed News' Cora Lewis. "This year, the May Day rallies will include … unions and worker groups joining forces with those protesting police brutality," Lewis writes. "In effect, movements calling for racial, social, and economic justice are converging, as they have in the past, with labor organizers playing a role."

The death toll from Nepal's massive earthquake rose to 6,134 people. CNN, citing Nepal's National Emergency Coordination Center, also reported that the number of injured people rose to 13,906. But there are bits of good news: The World Health Organization says hospitals in the worst-hit districts are coping well and that there are no reported increases in disease or any outbreaks, according to the AP. And yesterday's rescue of a teenager from a collapsed building after five days brought cheers and applause to Kathmandu, according to NPR.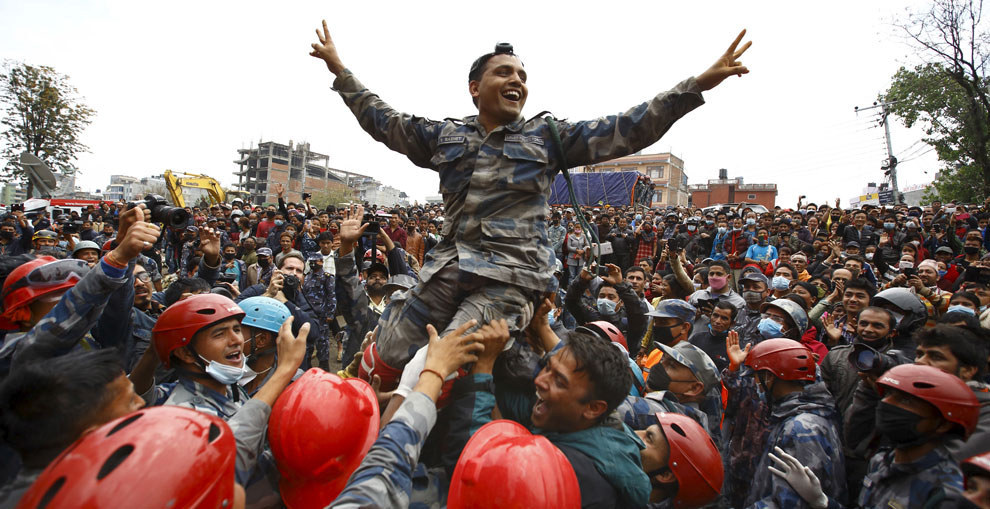 WE'RE KEEPING AN EYE ON
U.K. Prime Minister David Cameron outperformed his opponents in the last major televised debate for Britain's upcoming elections. All three candidates — incumbent Conservative Party leader Cameron, Labour leader Ed Miliband, and Liberal Democrat leader Nick Clegg — were questioned for 30 minutes by a BBC TV audience on the economy, coalition deals, and health care. A snap poll found that Cameron's debate performance was favored by 44% of the viewers, with Miliband second with 38%, and Clegg with 19%, the Australian Broadcasting Corporation reports.
What's next? "Politicians always say that the election they are fighting is the most important for a generation — but in the U.K., for once, that might just be true," CNN's Stephen Collinson writes. Next week's election will play a huge role in the U.K.'s future membership in the European Union, its status as a unified nation, and the possible revival of efforts to bring Scottish independence. The election is next Thursday. You can follow BuzzFeed UK's election coverage here.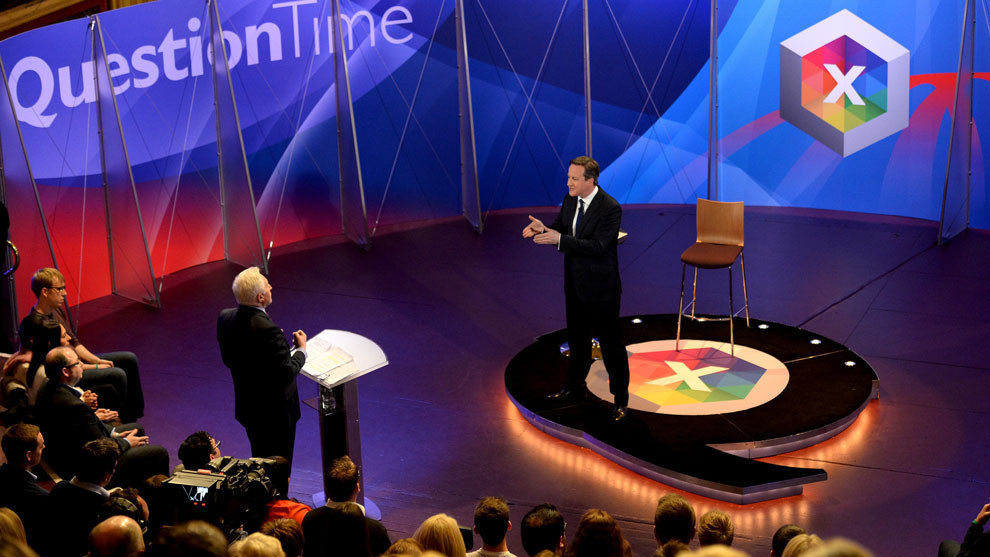 DID YOU HEAR ABOUT THIS?
North America's leading association of psychologists helped the George W. Bush administration justify torture. This was revealed in a report obtained by the New York Times. In 2004, the American Psychological Association stepped in to help the White House develop a legal and ethical justification for extreme interrogation tactics. The methods became heavily scrutinized after graphic images of prisoner abuse at the Abu Ghraib prison in Iraq became public, according to the New York Times. The APA has brought in an independent party, attorney David Hoffman, to review the accusations.
Concerned with the privacy risks of education apps, U.S. lawmakers introduced a bill that would provide K-12 students with data privacy protections. The Student Digital Privacy and Parental Rights Act prohibits education companies from selling student data to third parties or using that data for non-educational purposes, and will ban targeted advertising focused on students. "Supporters hope the bill will serve as a precursor to future legislation that will extend privacy protections to all students, not just K–12," BuzzFeed News' Hamza Shaban writes.
NASA's Messenger spacecraft crashed into Mercury after running out of fuel. The crash was expected. The spacecraft was launched in 2004 to orbit Mercury and collect data on the planet for research. "Among its many accomplishments, the Messenger mission determined Mercury's surface composition, revealed its geological history, discovered its internal magnetic field is offset from the planet's center, and verified its polar deposits are dominantly water ice," NASA said in a press release.
Quick things to know:
How well you do know what happened in the news this week? Take the BuzzFeed News Quiz!
WEEKEND READS
The Sad, Slow March To Justice For Maria Hamilton. On April 30, 2014, Dontre Hamilton, a 31-year-old man diagnosed with paranoid schizophrenia, was shot multiple times and killed by a Milwaukee police officer after employees at a nearby Starbucks called the police thinking Hamilton was disturbing the peace. The officer was fired, but no criminal charges were filed against him. One year later, his mother, Maria Hamilton, is organizing a march in Washington, D.C. to call for justice.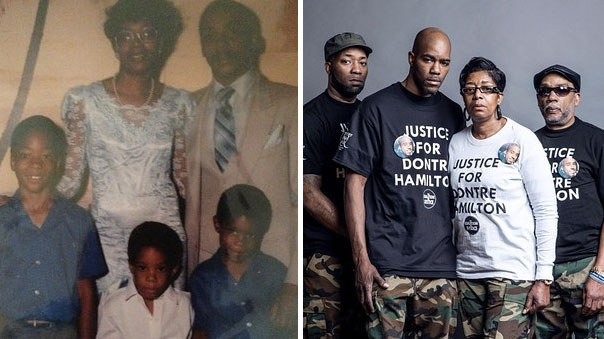 "Hahaha" vs. "Hehehe." The New Yorker's Sarah Larson investigates the lexicon of laughter in emails, texts, and internet chats. "The terms of e-laughter — 'ha ha,' 'ho ho,' 'hee hee,' 'heh' — are implicitly understood by just about everybody. But, in recent years, there's been an increasingly popular newcomer: 'hehe.' Not surprisingly, it's being foisted upon us by youth," Larson writes.
The Days Are Long But The Decades Are Short. After celebrating his 30th birthday, Sam Altman — technology entrepreneur, venture capitalist, and president of the renowned startup incubator Y Combinator — writes a list of things he's learned about life and work in the past decade.
HAPPY FRIDAY
Microsoft is responsible for a lot of cool technology. But the verdict is still out on its latest creation: a new algorithm that guesses how old you are based on looks. It's frequently inaccurate, but it's still super, super fun. I don't know about you, but I'm looking 22.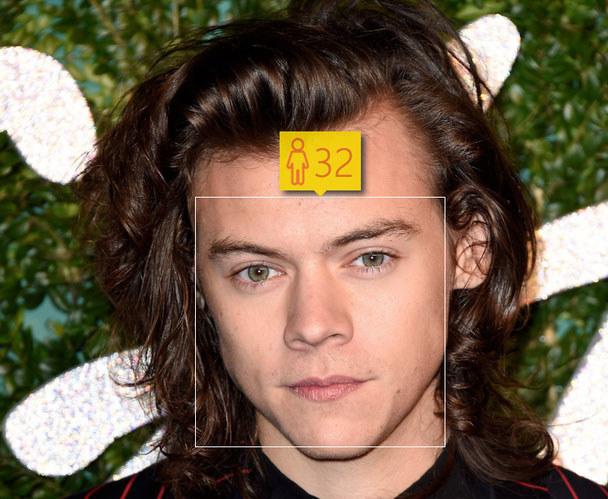 Want a news roundup like this in your inbox every weekday? Enter your email address to sign up now!