What's Going On Around The World Today?
A lot happened in the past 24 hours: Saudi Arabia launched a fight against Iran-backed rebels in Yemen, investigators discovered crucial details about the Germanwings plane crash, and the Supreme Court handed pregnant workers a big win.
HERE ARE THE TOP STORIES
A Germanwings co-pilot deliberately began descent into the Alps with "a will to destroy this plane," says a French prosecutor in a press conference, citing a transcript of the last 30 minutes of the cockpit voice recorder. Yesterday, we learned that a Germanwings pilot was locked out of the cockpit as a plane crashed on Tuesday in France. Audio evidence from the recorder shows that there was conversation between the pilots during the beginning of the flight, then one of the pilots left the cockpit and was unable to re-enter, an investigator tells the New York Times. He could be heard knocking on the door, then pounding on it after receiving no answer.
And a little extra. Following the 9/11 attacks, "securing cockpit doors was the number one priority for the airline industry," Barbara Peterson writes in this article from Popular Mechanics last year after Malaysia Airlines Flight 370 went missing. Peterson asks if plane cockpits may be too secure.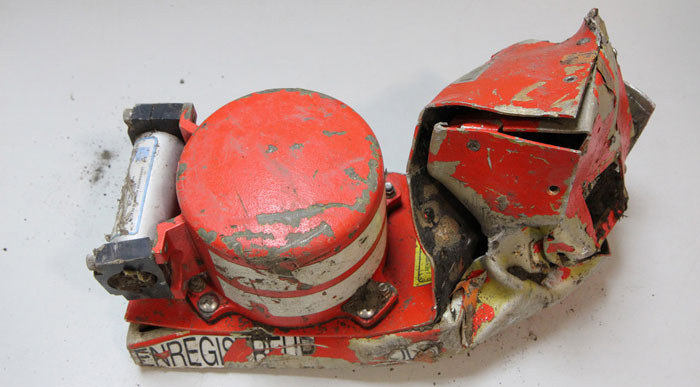 Saudi Arabia and its allies have begun military operations in Yemen. Saudi Ambassador to the U.S. Adel al-Jubeir told reporters that 10 countries had joined in the coalition for the military campaign against the Iran-backed Huthis "to protect and defend the legitimate government" of Yemeni President Abdu Rabu Mansur Hadi, which has been a key supporter of American drone strikes against al-Qaeda in the country. Iran has called the operation an "invasion" and a "dangerous step," according to the Associated Press.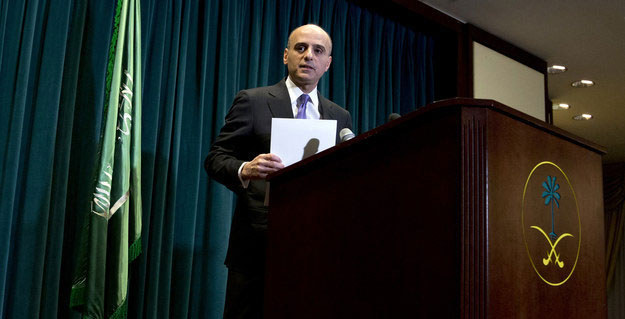 Quickly catch up. In January, the Huthi rebels forced the resignation of Yemen's President Abdu Rabu Mansur Hadi. Hadi rescinded his decision the following month. Since then, tensions have escalated, culminating in Hadi fleeing the country yesterday and the rebels placing a $100,000 bounty on his capture. Over the weekend, the U.S. ordered all personnel to evacuate the country and the Huthis seized Taiz, Yemen's third-largest city. The rebels have since been advancing towards Aden, the second-largest city in Yemen, and had taken over a nearby Yemeni air base that was crucial to U.S. drone operations against al-Qaeda.
And a little extra. Sources tell the Los Angeles Times that sensitive U.S. intelligence files were looted by Iran-backed rebels, severely damaging American intelligence networks in Yemen.

The Supreme Court revived a pregnancy discrimination lawsuit against UPS. Peggy Young was a part-time UPS driver in Virginia and in 2008, she sued UPS under the Pregnancy Discrimination Act. The company had refused to accommodate her request for lighter work due to her pregnancy. UPS also placed her on unpaid leave. Her case was unanimously dismissed by the 4th Circuit Court of Appeals in Virginia. Yesterday, the Supreme Court rejected that decision, ruling that Young will have another chance at proving her case.
The key question: Has UPS violated the Pregnancy Discrimination Act? The act has a clause stating that employers must treat pregnant workers the same as "other persons not so affected but similar in their ability or inability to work," as Slate's Dahlia Lithwick writes. Young had claimed UPS offered light duty to injured workers and, as such, should have offered the same to her.
Pregnant workers have already won, regardless of what happens at the 4th Circuit Court. As Politico's Brian Mahoney argues, the Supreme Court's decision allows pregnant women to sue their employer even if they don't have direct evidence to prove discrimination. As a result, employers will likely be more willing to accommodate pregnant workers in the future.
WE'RE KEEPING AN EYE ON
U.S. forces have started airstrikes in Tikrit, a strategic stronghold for ISIS. The airstrikes were launched to assist Iraqi forces, which began an offensive to take back ISIS-controlled territory earlier this month. Iran and Hezbollah have also provided support for Iraqi forces via training, weapons, and military advisers.
What's next? Tikrit was expected to be a test of Iraqi forces as they try to regain territory in northern Iraq taken by ISIS last year. If successful, the operation would pave the way to the eventual recapture of Mosul, a city 10 times bigger than Tikrit and the largest controlled by ISIS.
However, Iranian support for Shiite militias taking on ISIS will be the downfall of American influence in Iraq, one non-Iraqi fighter says. BuzzFeed News' Mike Giglio reports from Iraq.
The NCAA tournament resumes tonight with regional semi-finals. Three of the four No. 1 seeds are still alive, including Kentucky, which hasn't lost all year and is trying to become the first undefeated champion in almost 40 years. The lowest remaining seed: No. 11 UCLA, which won its first game thanks to a goaltending call. Only 14 of 11.57 million brackets submitted to ESPN correctly predicted all 16 remaining teams. According to FiveThirtyEight, Kentucky has a 41% chance of winning the tournament. Arizona is second with a 14% chance. The biggest longshot: UCLA.
What's next? Here are the four games on today's schedule:
No. 7 Wichita State vs. No. 3 Notre Dame (7:15 p.m. ET, CBS)

No. 4 North Carolina vs. No. 1 Wisconsin (7:47 p.m. ET, TBS)

No. 5 West Virginia vs. No. 1 Kentucky (9:45 p.m. ET, CBS)

No. 6 Xavier vs. No. 2 Arizona (10:17 p.m. ET, TBS)
DID YOU HEAR ABOUT THIS?
The U.S. Army has charged Bowe Bergdahl with desertion. In 2009, Bergdahl went missing from his base in Afghanistan and was subsequently captured and held by a Taliban-affiliated group for five years. He was released last year, after the U.S. agreed to a prisoner swap deal involving five senior Taliban officials. Bergdahl faces a potential life sentence due to a "misbehavior before the enemy" charge.
We have a special guest today — Hayes Brown, our world news editor — with a story recommendation for us.

Hundreds of mass graves, clandestine burial sites for men and women who often remain nameless, have been found across Mexico. But nobody in Mexico knows how many mass graves lurk beneath the ground, as how many have been found itself remains a mystery. That's true even for the Mexican authorities with local, state, and federal governments all disagreeing. Karla Zabludovsky, our Mexico City bureau chief and Latin America correspondent, has been working on this since basically the day she started at BuzzFeed in January, sending requests to every state in Mexico. And with six months since the disappearance of 43 Mexican students, it's the perfect time to tell this story.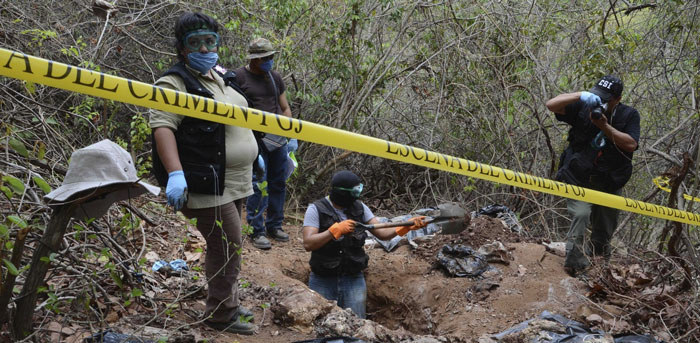 The gender discrimination trial that has captivated Silicon Valley had its closing arguments yesterday. Ellen Pao's gender discrimination case against the venture capital firm Kleiner Perkins Caufield and Byers went to jury after 20 days in court. "The case has become something of a lightning rod for gender equality issues in tech, and is being followed particularly closely in Silicon Valley," BuzzFeed News' Ellen Cushing writes.
You shouldn't worry about the arsenic in your cheap wine. Last week, four California residents filed a lawsuit against two dozen California wineries, alleging that some of their most popular cheap wines contained substantial levels of arsenic. But, pretty much everything we eat or drink has that much arsenic — and it's completely fine.
Now we know why Facebook forced us to download Messenger. At the annual F8 developers conference, CEO Mark Zuckerberg announced that Facebook wants to be a family of apps and will allow developers to build apps for Messenger. "Essentially, Facebook is creating its own mobile ecosystem," BuzzFeed News' Charlie Warzel writes. "It's Facebook as a place that hosts your news, your friends, and your favorite apps."
And then there were four. Find the closest One Direction fan in your life (maybe it's you). Hug them (or hug yourself), because it's been a rough day. Zayn Malik, one-fifth of the UK sensation, announced yesterday that he has decided to leave the group.
HAPPY THURSDAY
There's a guy in Seattle who makes sidewalk art you can only see when it rains. Artist Peregrine Church's goal in making these is to just brighten up rainy days. "I'm hoping putting a positive or clever message or something beautiful on the sidewalk that wasn't there yesterday will take [people] out of their routine and make them feel a positive emotion," Church said. Come on with the rain, there's a smile on your face.