HERE ARE THE TOP STORIES
Attorney General Jeff Sessions told Congress he had no contact with "the Russians" during the election. But he did — twice.
Sessions spoke with Russian ambassador Sergey Kislyak on two occasions in 2016 when he was a senator and Trump surrogate, the Washington Post first reported. One was an office visit on Sept. 8 and another was a discussion involving several people at a Heritage Foundation event in July.
Those contacts seem to contradict what Sessions told members of Congress during a confirmation hearing to become attorney general. On Jan. 10, Sen. Al Franken asked Sessions if he was aware of anyone affiliated with the Trump campaign having contact with Russian officials during the campaign.
"I'm not aware of any of those activities," Sessions said, under oath, at the time. Sessions has denied any wrongdoing, saying, "I have no idea what this allegation is about."
Following the revelation, Democrats are calling for Sessions to remove himself from an investigation into Russian interference with the 2016 election.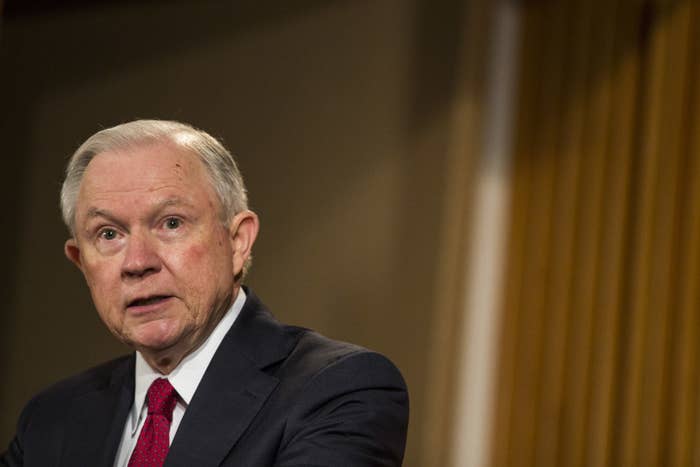 A LITTLE EXTRA
The marijuana industry says Trump can't turn back the clock on legal pot. While cannabis is legal in over half the country, the federal stance is unambiguous: Cannabis remains illegal — and President Trump's administration has recently said it intends to enforce federal law.

Trump's tribute: Some politicians, pundits, and media loved Trump's shoutout during his big speech on Tuesday to the widow of William "Ryan" Owens, the Navy SEAL killed in a raid in Yemen. Active military officers? Not so much.
WE'RE KEEPING AN EYE ON
Snapchat's parent company is expected to be valued at $24 billion, setting a high bar for a company that lost $515 million last year.
Snap Inc. is still considerably less valuable than the $104 billion Facebook was valued at when it went public in 2012, but more than twice Twitter's current $11 billion valuation.
Investors will buy the company's stock for an initial price of $17 a share, the company said, creating expectations for dramatic growth in users and revenue at the company, which will spend the coming years trying to live up to those expectations.
Some of the company's Venice, California, neighbors rallied outside its headquarters' doors on Tuesday, aiming to send a message to the fast-growing social media phenom: Get out. And Snapchat's top influencers have felt neglected for years. Now some are pushing their followers to other platforms, including Instagram and YouTube.