HERE ARE THE TOP STORIES
European Union leaders have reached a tentative agreement with Turkey to manage the flow of refugees into Europe.
The possible deal between the EU and Turkey, reached at a summit in Brussels, involves the return of thousands of refugees to Turkey. The agreement hasn't yet been finalized and the leaders will reconvene next week, BuzzFeed News' Alicia Melville-Smith and Borzou Daragahi write.
The summit was called to persuade Turkey to take back thousands of refugees from the Greek islands and stop others traveling to Europe. This tentative proposal aims "to resettle one Syrian refugee in Europe for every Syrian returned to Turkey from the Greek islands," according to The Guardian.
Turkey surprised EU leaders by demanding more funding than the roughly $3.3 billion the EU had already pledged, Melville-Smith and Daragahi write. Other Turkish demands include advancing its long-delayed hope of joining the EU and easing visa restrictions on Turkish citizens.
A little extra.
Thousands of refugees are stranded in makeshift camps on the Greece-Macedonia border. More than 100,000 refugees have already arrived in Greece from Turkey since January, according to the International Organization for Migration.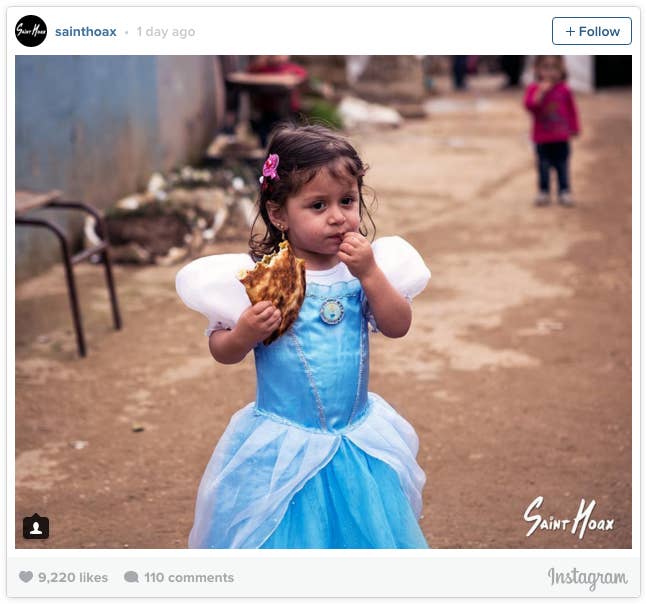 WE'RE KEEPING AN EYE ON

Another Tuesday, another bunch of presidential primaries and caucuses: Four states are voting today.
Mississippi and Michigan are having Democratic and Republican primaries. Hawaii and Idaho are having Republican caucuses. Today's big prize is Michigan, where Donald Trump and Hillary Clinton are leading the polls, BuzzFeed News reports.
And a little extra.
Follow BuzzFeed Politics on Twitter for updates.

LGBT NEWS
This is what domestic violence is like when you're LGBT.
What happens when your same-sex partner controls, beats, or abuses you? How same-sex relationships turn abusive is an issue many lesbian, gay, bisexual, and transgender people struggle to disclose. BuzzFeed UK's Patrick Strudwick spoke to LGBT survivors of domestic abuse and a UK organization trying to help them.
"How do you say to your friends, 'My girlfriend rapes me,' when their only mental definition of rape is a man forcing his penis inside a woman's vagina?" Sam, who was three months pregnant when she was raped by her girlfriend, told BuzzFeed.
Transgender teenagers in Australia have to seek court permission for hormone treatment — experts say it must be made easier.
When Jeremy Loiterton was 16, he sent his mom an email: "Help. I can't be at school anymore." Jeremy had come out as transgender at the beginning of that year and needed medical treatment. But in order to receive it, he had to apply to Family Court and get consent from both parents. Because Jeremy's dad was absent, he was stuck waiting, BuzzFeed Australia's Lane Sainty writes.
"From age 12 to 18, six years, I went without medication for a medical malady," Jeremy told BuzzFeed. "It was absolutely awful."
For transgender people, access to medical treatment can mean the difference between employment and homelessness, education and dropping out, well-being and depression, anxiety and suicide. For many, however, it remains out of reach, Sainty writes.
Quick things to know:
J.K. Rowling has some magic up her sleeve. Four new pieces about American wizards by the Harry Potter author will be published on Pottermore this week. (BuzzFeed News)
Happy International Women's Day
If you have any questions at all about why this is an important day, BuzzFeed UK's Tom Phillips and Hannah Jewell have all the answers. The day is celebrated around the world. On Sunday, the Sydney Opera House hosted the All About Women festival, where BuzzFeed asked speakers and panelists about the biggest challenges women are facing today. Among the answers: climate justice, male violence, and access to education and opportunity.
Want a news roundup like this in your inbox every weekday? Enter your email address to sign up now!