What's Going On Around The World Today?
South African comedian Trevor Noah will be the new host of The Daily Show. Iran nuclear talks failed to reach an agreement by today's deadline, but will move into a new phase. And with all-day McDonald's breakfast comes great debates about the Egg McMuffin.
HERE ARE THE TOP STORIES
Talks on Iran's nuclear power will continue in a new phase with a June deadline. Following six days of marathon nuclear talks, the parties involved — the United States, Iran, France, Germany, China, Russia, and Britain — have failed to reach an agreement by today's deadline. However, enough progress was made to merit a new round of talks, officials told the AP. The negotiations will continue with the aim of reaching a comprehensive deal with technical details by the end of June. Today's self-imposed deadline was for a "framework agreement," which is essentially a "political understanding of the main principles of the final deal," according to CNN.
Some of the main points of contention include:
Ongoing nuclear activities: What kind of research and development, and how quickly or slowly, Iran will be allowed to advance its nuclear technology, like centrifuges, in the last five years of the 15-year agreement

Sanctions: How quickly crippling economic restrictions will go away — once the deal is lifted, or more gradually to ensure Iran abides by the terms of the deal

Inspections: What kind of monitoring would be required and what happens if Iran violates the deal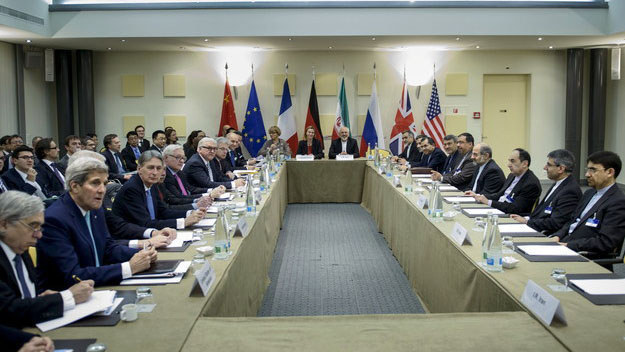 Indiana's top Republicans are working to "clarify language" of the religious freedom law, which activists have said would allow business owners in the state to deny services to LGBT people. Indiana House Speaker Brian Bosma told BuzzFeed News that he would collaborate with GOP leadership to add "clarifying language that no denial of services is intended under the Religious Freedom Restoration Act." But Bosma dismissed Democratic legislation to repeal the law.
Quickly catch up. Since the bill was signed into law, responses have ranged from companies threatening to pull their business in the state to photoshopped images of Indiana Gov. Mike Pence.
South African comedian Trevor Noah will succeed Jon Stewart as host of The Daily Show, Comedy Central announced on Monday. The 31-year-old made his debut as a correspondent last December and has only appeared on the show three times. But the comedian's international background suggests The Daily Show is set to adopt a more global perspective with its new host.
Noah is relatively unknown — the internet responded to the announcement with a lot of "Who?" — and it is unclear how he will fit into the show's current format. But a clue towards Noah's future with the show may lie with Stewart himself, who was considered a peculiar choice when he replaced predecessor Craig Kilborn in 1999. "Stewart's show was eagerly anticipated, but no one knew what quite to make of the switch from the tall, bro-y, sometimes mean-spirited Kilborn to the short, nebbishy, affable Stewart," writes The Atlantic's David Graham.
Comedy Central has not confirmed when Noah will begin.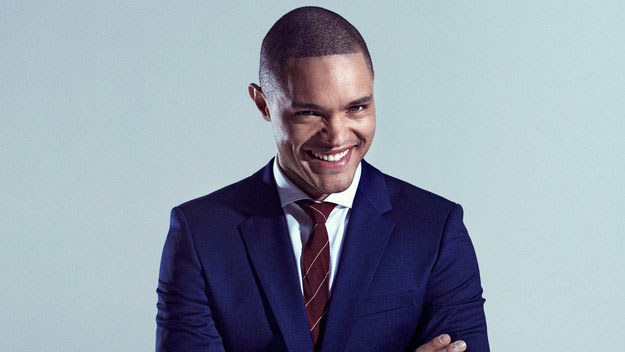 And a little extra. "The story of comedian Trevor Noah's childhood is affecting. Told in another context, it would be heartbreaking," Emma Brown wrote in a 2013 Interview magazine Q&A with Noah about his personal history, humor, and understanding of the world. But don't go looking through his Twitter history. Noah's already in hot water for old tweets.
WE'RE KEEPING AN EYE ON
Government prosecutors rested their case against Dzhokhar Tsarnaev, on trial for the Boston Marathon bombing. The prosecution called 92 witnesses over 15 days of testimony. It finished presenting its evidence to a jury on Monday with Boston's chief medical officer Dr. Henry Nields on the stand, who spent over an hour describing the death of 8-year-old Martin Richard. Richard was the youngest victim killed in the 2013 bombing. BuzzFeed News' Mike Hayes has the eight most important moments from the trial.
What's next? The defense for Tsarnaev began its case on Monday. Tsarnaev has pled not guilty, and his attorneys are motioning for the jury to dismiss or acquit him of all charges.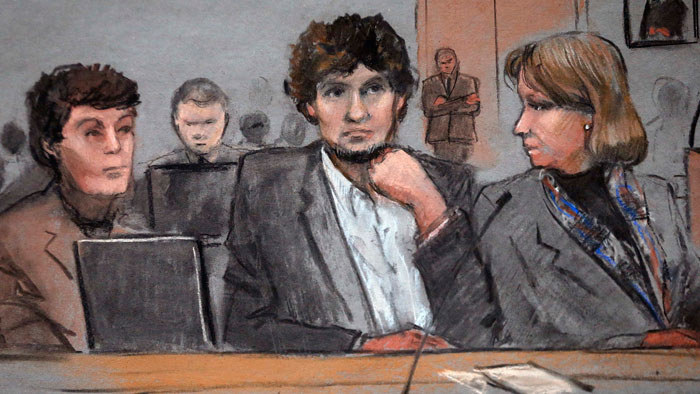 DID YOU HEAR ABOUT THIS?
Two former federal agents in Silk Road case were charged with money laundering and fraud. Carl Mark Force IV, who worked for the Drug Enforcement Administration, and Shaun Bridges, who worked for the Secret Service, have both resigned. While investigating the online black market site, "hundreds of thousands of dollars" worth of Bitcoin were funnelled into Force's personal checking account, according to Vice.
A picture of a 4-year-old Syrian boy "surrendering" to a photojournalist has gone viral after being posted on Reddit. The boy was said to have thought the journalist's camera was a weapon. According to a Turkish news story about the photo, the boy is 4-year-old Hudea, who took refuge at a Turkish border camp with his mother and siblings after losing his father in a bomb attack.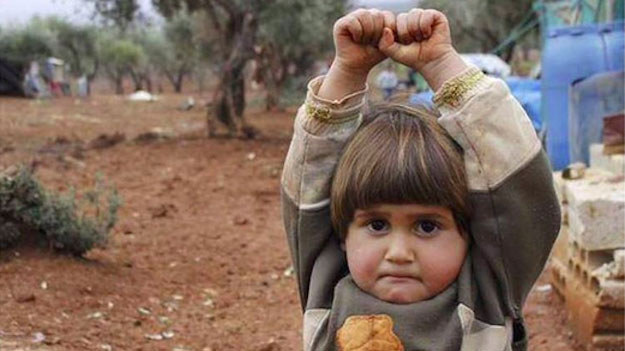 H&R Block shuts down its pilot immigration services program following legal pressure. The program was meant to help consumers make immigration-related transactions using specialized software. But the American Immigration Lawyers Association said H&R Block's program, given its non-specialized nature, may be more harm than help to immigrant consumers trying to navigate the complex immigration system.
Meet Britain's first HIV-positive parliamentary candidate. Adrian Hyyrylainen-Trett, a Liberal Democrat candidate, reveals the extraordinary, harrowing story of how he contracted the virus, and explains why he felt so compelled to speak out in this interview with BuzzFeed News UK's LGBT editor Patrick Strudwick.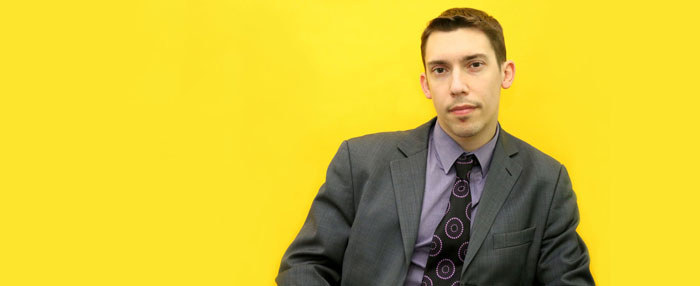 The cost of a 15-minute phone call in prison is $12.95. One prisoner's wife has spent $3,000 on calls since last March. Inmates used to be able to place and receive calls to lawyers and family at similar rates outside of prison, but now "the prison phone system is a $1.2 billion-a-year industry dominated by a few private companies," Timothy William reports in the New York Times. The Federal Communication Commission has opened an investigation.
Jay Z kicked off the relaunch of Tidal, his new streaming service, with a star-studded press conference yesterday. In a largely ceremonial event that saw artists like Nicki Minaj, Madonna, and Rihanna in attendance, Jay Z pitched the service to the press as an "artist-driven platform." The service offers a huge library of songs and high-definition videos, and will have two subscription levels based on audio quality: $10 a month for standard digital audio, and $20 for CD-quality streams. It won't have a free offering.
Today in technology:
HAPPY TUESDAY
Yesterday, McDonald's announced that it was testing all-day breakfast in San Diego beginning in April. While McDonald's finally granted our wish and we can rejoice, there's a debate simmering on the correct plural form of the best breakfast item of them all, the Egg McMuffin. Egg McMuffins or Eggs McMuffin?