What's Going On Around The World Today?
Iran backpedals on a critical detail as the deadline for a proposed nuclear agreement approaches. Nigeria sees a strong election turnout despite sporadic reports of trouble. And a sleepy newborn jaguar makes its public debut at the San Diego Zoo.
HERE ARE THE TOP STORIES
Nigeria sees huge voter turnout for its election weekend despite reports of trouble. The election is considered to be the closest in the country's history, and millions of Nigerians defied threats from militant group Boko Haram to vote in a hotly contested competition between incumbent President Goodluck Jonathan and former military dictator Muhammadu Buhari.
The weekend saw sporadic violence and some technical difficulties. The Associated Press reported that Boko Haram extremists killed more than 40 people in the northeast, while a coalition of civil society organizations recorded 99 confirmed incidents of violence by Sunday mid-day, according to BuzzFeed News' Jina Moore. But that's a low number compared with the violence in the 2011 Nigerian election that saw over 800 killed.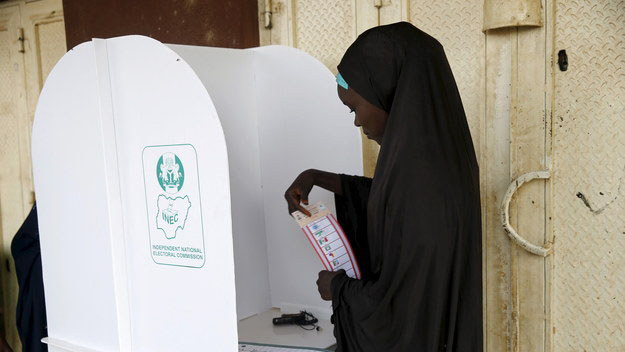 And a little extra. A coalition of 60 local and international civil society groups are on the ground in Nigeria to make sure the elections go smoothly. These are the people who determine whether Nigeria's Independent National Electoral Commission officials — and the presidential candidates themselves — are telling the truth.

Iran hedges on a key detail as the deadline for a preliminary nuclear deal gets closer. Iranian officials have indicated that they are no longer willing to ship a large portion of their uranium stockpile out of the country, the New York Times reports. Removing the stockpile from the country would greatly reduce Iran's ability to develop nuclear weapons, which has been the focus throughout these talks. But Western officials told the Times an agreement could still be reached if the fuel stockpile is diluted and regularly inspected.
The deadline for a preliminary nuclear agreement is Tuesday. This agreement is meant to lay the foundation for further talks toward a comprehensive deal in June.
WE'RE KEEPING AN EYE ON
The Final Four is set. The teams still in the running for the NCAA basketball championship are Kentucky, which edged Notre Dame to keep its dream of an undefeated season alive; Duke, which won its last championship in 2010; Wisconsin, making its second straight Final Four appearance; and Michigan State, a team with a history of overachieving under coach Tom Izzo.
What's next? The four teams travel to Indianapolis to play in the national semifinals on Saturday. The championship game is next Monday.
Speaking of Indiana, the state is under fire for its religious freedom bill. Last week, Gov. Mike Pence signed the Religious Freedom Restoration Act, which critics argue gives businesses the right to turn away LGBT customers. In response, the CEO of Angie's List put a planned Indianapolis expansion on hold, and other business leaders including the NCAA's Mark Emmert and Apple's Tim Cook have expressed concern. Sports figures such as Charles Barkley and former Indiana Pacers player Reggie Miller have spoken out against the law with the Final Four on its way to Indy.
What's next? "I support religious liberty, and I support this law," Pence told the Indianapolis Star over the weekend. "But we are in discussions with legislative leaders this weekend to see if there's a way to clarify the intent of the law." On ABC's "This Week," Pence repeatedly referred to the federal version of the law signed by President Bill Clinton and states with similar laws.
DID YOU HEAR ABOUT THIS?
A jury ruled that Ellen Pao, a former partner at venture capital firm Kleiner Perkins, was not discriminated against by her former employer based on her gender. Despite Pao's loss, the trial offered the public a rare look into Silicon Valley's acute failures with gender, prompting a strong debate about workplace diversity in the tech industry. It also galvanized Silicon Valley's female tech press corps, revealing that today's rising stars in tech journalism are, by and large, women, as BuzzFeed News' Ellen Cushing reports.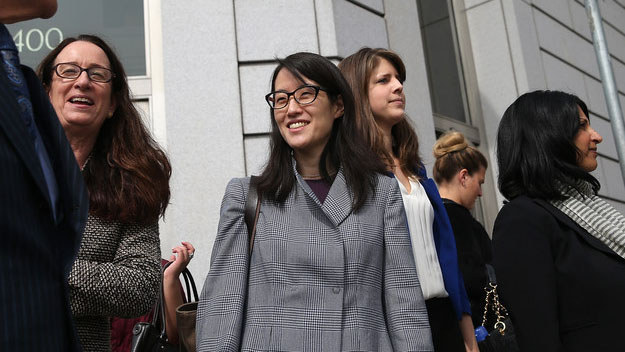 Italy's highest court found Amanda Knox not guilty. Knox was convicted in 2009 for the murder of British student Meredith Kercher in the Italian city of Perugia, but was released in 2011 after an appeals court overturned the ruling. The court's ruling closes the case once and for all, but leaves Kercher's family with little to learn the truth about her death, as The Atlantic's Matt Schiavenza reports.
Arab League nations agreed to establish a joint military force, which will be tasked with countering security threats to member nations. At least two countries have committed to the force. The agreement comes as Saudi Arabia leads a multi-national airstrike campaign against Huthi rebels in Yemen. It also arrives as Arab League countries struggle with militant groups like ISIS, which has been responsible for violent attacks across the region.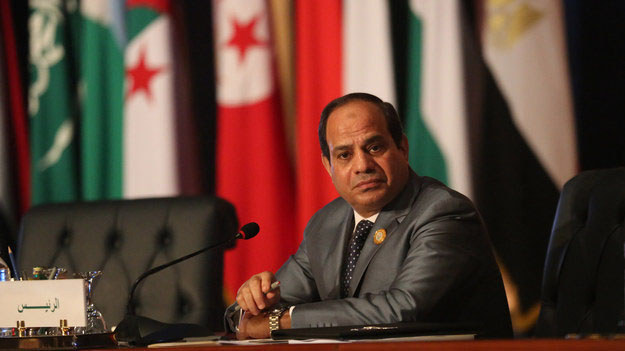 Amazon has taken out a controversial non-compete clause in its contracts for warehouse workers. Physical laborers — including temporary ones — who worked in Amazon's warehouses were prevented by the clause from taking a job at a company that "directly or indirectly" competes with Amazon for 18 months. The removal comes shortly after The Verge exposed the clause last week.
NASA kicked off its groundbreaking Twin Study to examine the effects of spaceflight on the human body. Over the weekend, a Russian rocket carried NASA astronaut Scott Kelly to the International Space Station, where he is expected to stay for a year. Researchers hope to study the resulting biological differences between Scott and his twin brother, retired astronaut Mark Kelly, who remains here on Earth, NPR's Nell Greenfieldboyce reports.
Quick things to know:
HAPPY MONDAY
A newborn jaguar cub made its public debut at the San Diego Zoo over the weekend. Born on March 12, the cub is an important addition to the threatened species, considered to be the last remaining American big cat. Is it nap time yet? We think it's nap time.