HERE ARE THE TOP STORIES
Nobel Prize winner Malala Yousafzai's father says Syria will have a "lost generation" if children aren't educated.
Education, Ziauddin Yousafzai says, is a crucial component to resolving the ongoing refugee crisis long-term, as well as the key to preventing radicalization, BuzzFeed News' Rossalyn Warren reports.
Ziauddin remembers a similar time he lived through as a child, drawing a comparison between the current refugee crisis — which has left at least 4 million Syrians displaced — and the Soviet–Afghan War, in which millions of Afghans fled the country, many of them to Pakistan.
"I think we have seen this problem in history," he told BuzzFeed News. "We have had a generation lost because when the war started in 1979 and millions of Afghans fled into Pakistan, many of the youth were recruited as footmen to fight that war in the name of jihad. The real problem the world leaders did not concentrate on – the problem that was totally ignored – was the education of the children."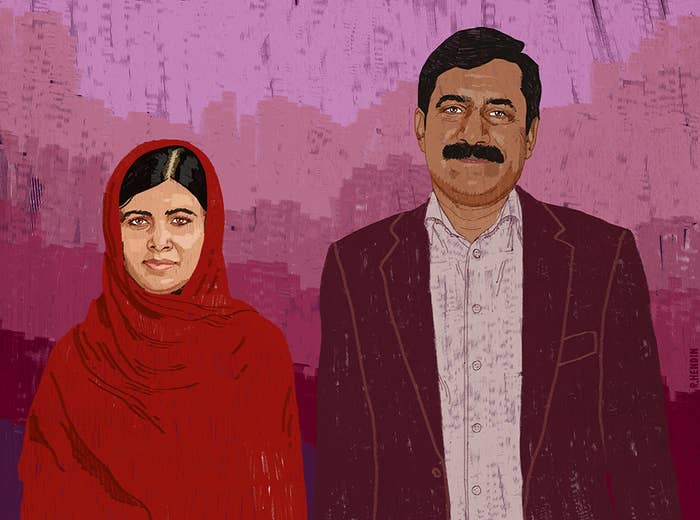 For the latest news and stories, download the BuzzFeed News app for iOS and Android (in U.S. app stores only, for now.)

WE'RE KEEPING AN EYE ON
Americans are apparently more serious than ever about moving to Canada in the wake of Super Tuesday.
One effect of the results of the voting contests on Super Tuesday: Google searches on how to move to Canada hit an all-time high and Canada's immigration site was actually overwhelmed. People searched "how to move to Canada" in higher numbers than in 2004, when Democratic candidate John Kerry ran against George W. Bush for the presidency.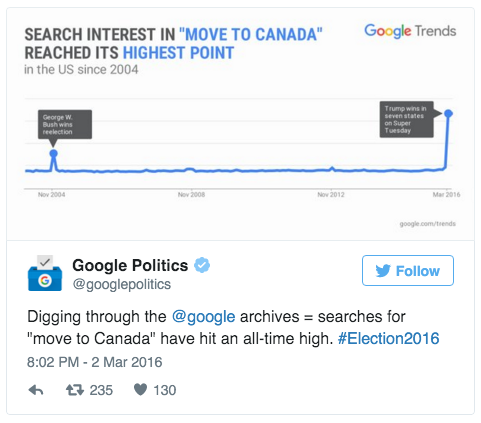 What's next?
The Republican candidates will, for the 11th time(!!!), debate each other tonight. Ben Carson, who said he sees "no path forward," won't attend. That leaves Trump, his main rivals Ted Cruz and Marco Rubio, and John Kasich. (If you're over these debates, don't worry — we'll recap it for you tomorrow.)
What's behind Trump's success? Some political scientists think they know: It all has to do with the rise of authoritarianism (defined by a desire for order and a fear of outsiders) in America. Vox has more.
DID YOU HEAR ABOUT THIS?
Tennis champion Venus Williams on being a big sister and a trailblazer, and her return to the Indian Wells tournament.
In 2001, Venus and her sister — fellow tennis champion Serena Williams — were verbally harassed by spectators at the Indian Wells tournament in California. In an essay for The Player's Tribune Venus recalled the accusations hurled against them and their father after she pulled out of a semifinal match against Serena, citing a knee injury. Their father, Richard Williams, was accused of orchestrating Venus's withdrawal from the match to let Serena win, which he refuted, BuzzFeed News' Tasneem Nashrulla writes.
"I remember leaving Indian Wells in 2001 feeling like I wasn't welcome there," she wrote. "But then I saw Serena. And it was in that moment, seeing Serena welcomed with open arms last year at Indian Wells, that I think I fully and truly realized what being the big sister means.
"Being the big sister meant that, when my little sister made her professional debut, I became a lot of new things to her — her colleague, her competitor, her business partner, her doubles partner. But I was still, first and foremost, the one thing I had always been: her family."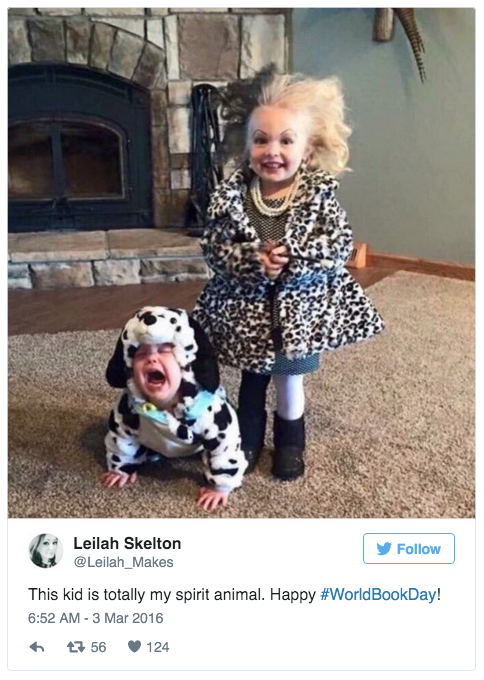 Happy Thursday
When you think of pointe shoes, you may not immediately think of puppies. But they've been around the American Ballet Theatre since the 1980s when the company invited dancers to bring their dogs with them on long tours. The dogs hang out around the studio, join the dancers during physical therapy, and some even play a part in the ballet Giselle. If only we could all bring our puppies to work.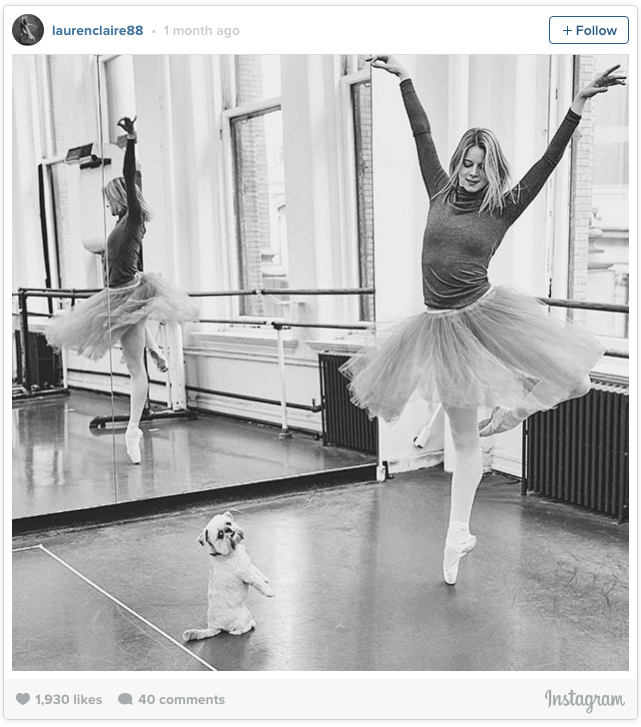 Want a news roundup like this in your inbox every weekday? Enter your email address to sign up now!