HERE ARE THE TOP STORIES
After an EgyptAir plane on its way to Cairo was hijacked and forced to land in Cyprus, the hijacker has been arrested and all people onboard have been released.
Most of the 55 passengers were released within an hour of the plane landing, BuzzFeed News' Alicia Melville-Smith writes. The hijacker, who remained on the plane with fewer than 10 people for about six hours, demanded to see his ex-wife in Cyprus, local media say. Cypriot President Nicos Anastasiades said the hijacking wasn't terrorism related.
Right before this letter was sent, the hijacker was arrested and the final passengers and crew members left the plane, according to the Cypriot Foreign Ministry. The hijacker was identified as Seif Eldin Mustafa.
The U.S. government says it has accessed the San Bernardino shooter's iPhone and is dropping its lawsuit against Apple.
Investigators are no longer seeking Apple's help to unlock the device and the FBI is currently reviewing the iPhone's data, which it obtained through the assistance of an outside party, BuzzFeed News' Sheera Frenkel and Hamza Shaban report.
The move appeared to end the monthlong standoff between Apple and the U.S. Department of Justice. But the larger debate over law enforcement and government access to encrypted devices is far from settled.
"Law enforcement officials insist that robust encryption interferes with their ability to prevent and prosecute crime," Frenkel and Shaban write. But the tech industry, privacy-minded lawmakers, and civil liberties groups say that encryption plays a vital role in protecting the public against hackers, identity thieves, and sophisticated cyberattacks.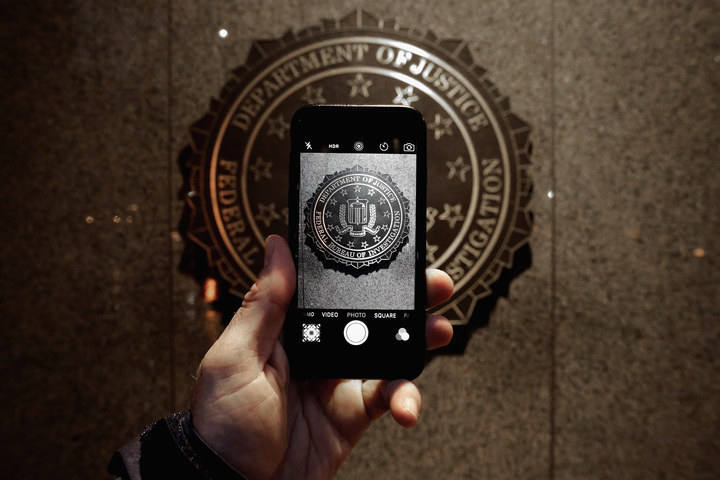 A little extra.
The name of this outside party is a mystery. A law enforcement official said it's not from a U.S. government agency. It's also unclear whether the method they used would be subject to a government review process, which might force law enforcement to disclose cyber vulnerabilities in the public interest, Frenkel and Shaban report.
For the latest news and stories, download the BuzzFeed News app for iOS and Android.
WE'RE KEEPING AN EYE ON
Australia's Great Barrier Reef is being "fried" by a huge coral bleaching event, scientists say.
The world's largest living structure is in big trouble. Coral bleaching occurs when abnormal water conditions, such as rising temperatures, expel tiny photosynthetic algae that turn the coral white, BuzzFeed Australia's Rob Stott writes.
"The severity is much greater than in earlier bleaching events in 2002 or 1998," said Prof. Terry Hughes, convener of Australia's National Coral Bleaching Taskforce, calling it an "ongoing, slow-motion trainwreck."
The Great Barrier Reef stretches 2,300 kilometers (roughly 1,429 miles) along Australia's northeastern coast and is home to 600 different types of coral.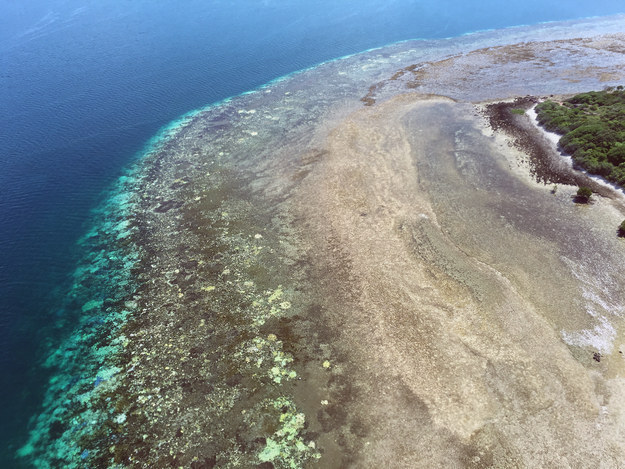 A bit of background.
The reef narrowly avoided being listed as "in danger" by UNESCO last year after an 18-month-long campaign. The Australian government will report back to UNESCO later this year to show that it has a plan to save the reef by 2019, Stott writes.
The White House criticized North Carolina's anti-LGBT law that restricts transgender people's access to restrooms, calling it "mean-spirited."
"We are concerned about the potential harmful impact of this law, especially on transgender youth," a White House spokesman told BuzzFeed News.
North Carolina recently passed a law that overrides local LGBT rights ordinances and restricts transgender people's access to restrooms. LGBT organizations filed a lawsuit in federal court on Monday arguing the law violates people's equal protection, privacy, and liberty rights under the U.S. Constitution as well as their civil rights.
And a little extra.
Some businesses in North Carolina are saying they're safe spaces for trans people. And a woman from North Carolina, whose partner is trans, is mapping them out. The map — which has been viewed more than 15,000 times and is being shared on Twitter — will be continuously updated as she receives more submissions, BuzzFeed News' Mary Ann Georgantopoulos writes.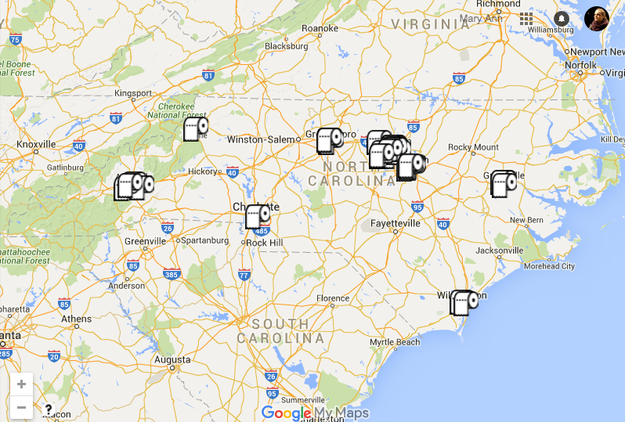 DID YOU HEAR ABOUT THIS?

How a forgotten 1903 killing spree became America's first modern mass shooting.
On August 13, 1903, Gilbert Twigg shot and killed nine people during a band performance in Winfield, Kansas. There was no motive, and no one had ever seen anything like it before, or for decades after. Yet it's the archetype for the kind of tragedy we see so frequently now, Sarah Weinman writes for BuzzFeed. We spoke to Weinman about the story.

How did you first come across Gilbert Twigg's story?
The San Bernardino shootings made me think, as many mass shootings make me think, of Howard Unruh's 1949 spree in Camden, New Jersey, a case I've written about in the past. I thought Unruh was the first of a certain type of shooter, but then, almost by happenstance, I discovered he wasn't — by nearly half a century — and learned about Gilbert Twigg.
What jumped out to you as most surprising or alarming?
The first surprise was how little-known the story was outside of Winfield (and, while talking to people in the town, even within Winfield). The second was how so many of the details about Twigg and what was reported about his mental state lined up with what we know about Unruh, Charles Whitman, Jared Loughner, to name a few of far too many examples. And what's alarming is how little sense we have of the larger picture. There's scant scholarly research on mass shootings, no proper sense of these crimes from a historical standpoint.
What do you think is misguided about how we write about or talk about tragedies like this?
There's a sense of helplessness, that we can't do anything about mass shooters. New research suggests there are risk factors related to grievance that can be identified and, one hopes, can decrease the probability of another shooting happening. But awful events like these also create hopelessness, instead of looking at larger mental health and gun control and community issues. Mass shootings are akin to public health issues. It makes more sense to think of them that way.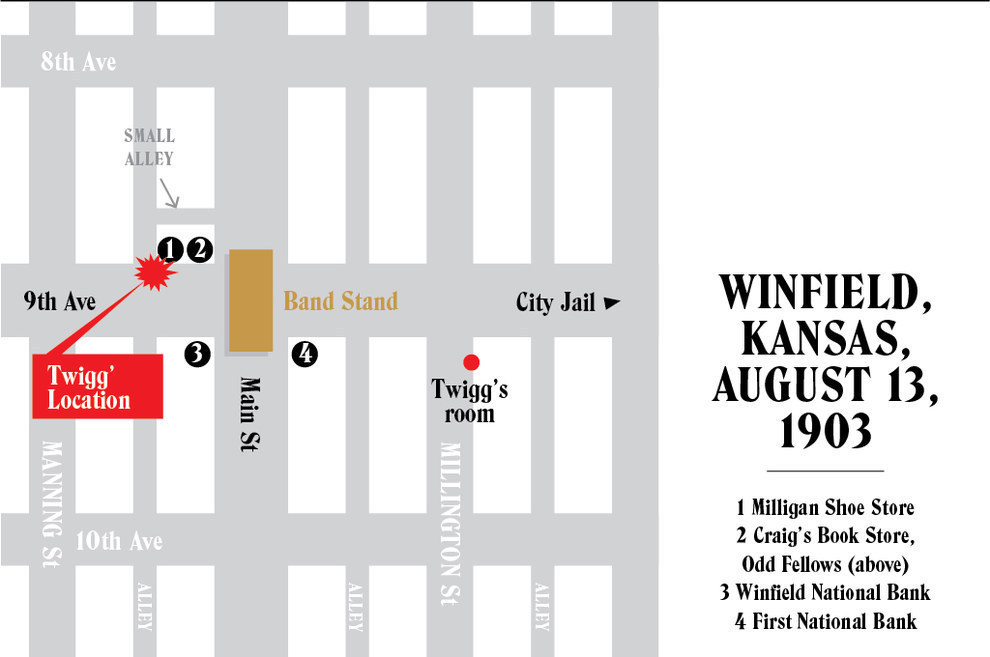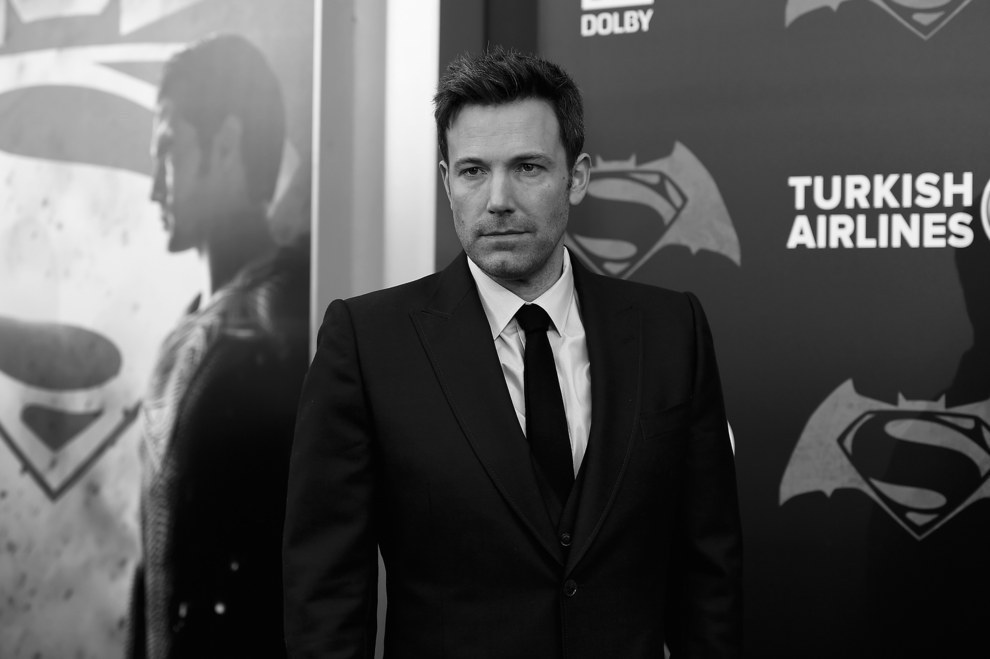 Happy Tuesday
Some heartwarming news from the Central African Republic: Earlier this month, hundreds of people marched from a Muslim neighborhood known as PK-5 to Boy-Rabe, on the other side of the capital city, Bangui, BuzzFeed News' Jina Moore writes. Boy-Rabe had been off limits to Muslims since 2013, when a coup toppled the government. A lot of people hadn't seen their homes or their neighbors since then. When the Muslim marchers arrived in their old area, thousands of people came out to greet them. Local leaders said they wanted to commit to a new era of peace, with one saying: "Peace is not only a behavior, it's also a commitment."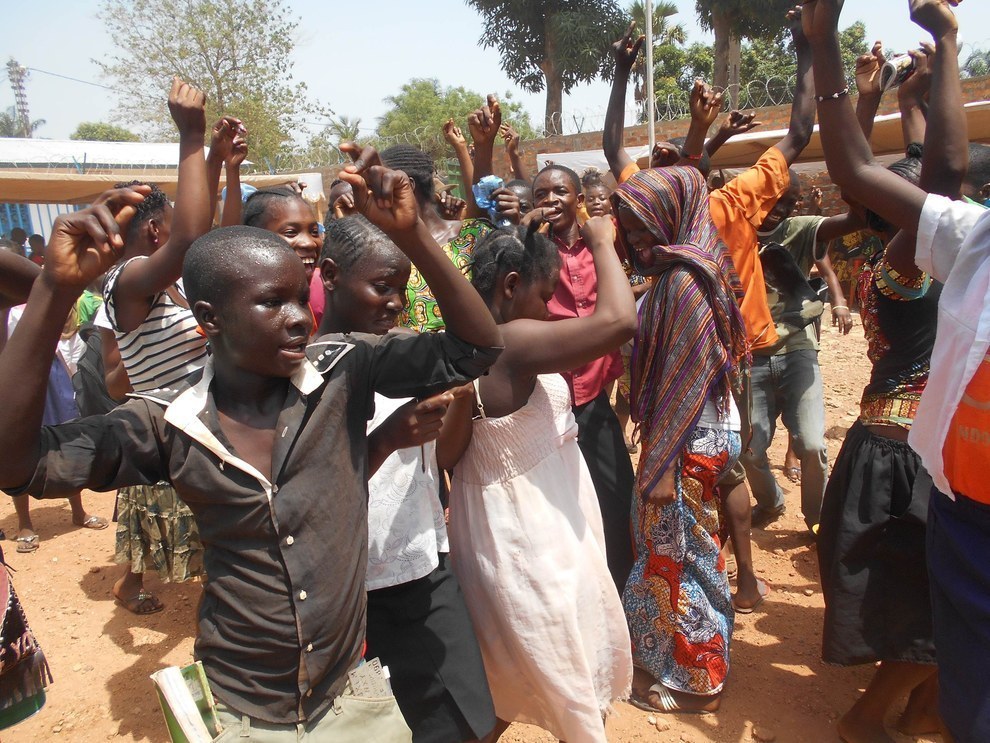 Want a news roundup like this in your inbox every weekday? Enter your email address to sign up now!