HERE ARE THE TOP STORIES
An explosion at a park in Lahore, Pakistan, killed at least 70 people, many of whom were children, on Sunday.
Police say more than 300 were injured,, and the city's deputy commissioner fears the death toll could rise, BuzzFeed News' Ema O'Connor reports. Many Pakistani Christians had gathered in the park to celebrate Easter after church services.
The Taliban splinter group Jamaat-ul-Ahrar claimed responsibility for the attack and said more will come, O'Connor writes.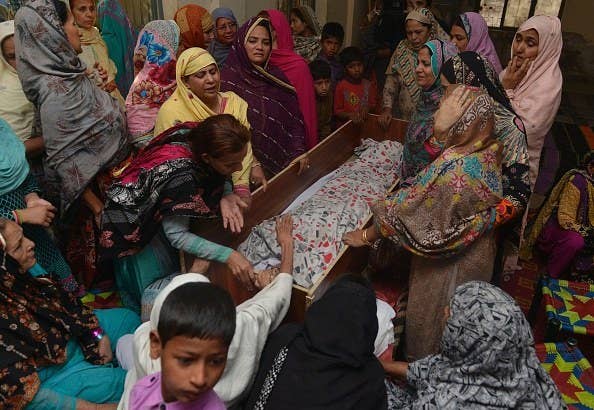 A bit of background.
Sunday's attack was the third bombing in Pakistan this month alone, proving that recent crackdowns on extremists haven't stopped Islamist groups from being a threat, the New York Times writes.
Christians are the second largest minority in Pakistan after Hindus and attacks targeting them have increased in recent years, BBC News writes.
Bernie Sanders defeated Democratic frontrunner Hillary Clinton, taking a clean sweep of Saturday's caucuses.
Get your caucus on here:
Sanders scored major victories at Democratic caucuses in Washington, Alaska, and Hawaii.

While Clinton has a solid lead in the delegate count — the people who actually pick the nominee at the convention in July — Sanders has won a good number of states in the Midwest and West, making the argument that he's still competitive.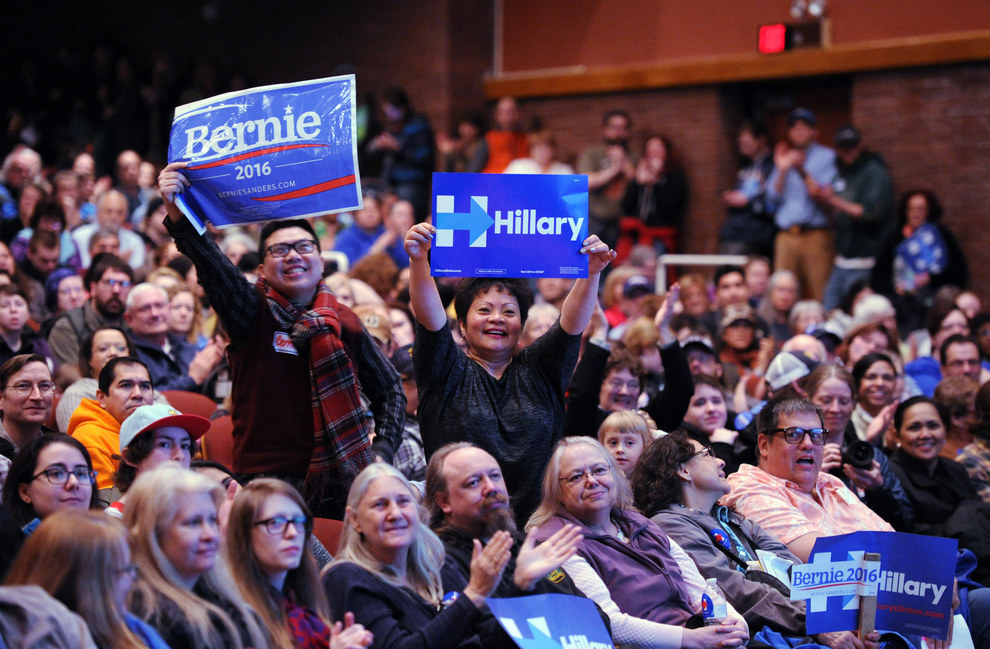 Meanwhile, on the Republican side.
In an interview with the New York Times, Republican frontrunner Donald Trump defended himself from criticism that he's too vague on his foreign policy strategy. "The problem we have is that, maybe because it's a democracy and maybe because we have to be so open — maybe because you have to say what you have to say in order to get elected — who knows? But I wouldn't want to say. I wouldn't want them to know what my real thinking is."
Senate Republicans are signalling willingness to accept the nominee questionnaire — a key part of the Supreme Court nomination process. And the trials and triumphs of Heidi Cruz.
Why the New Year's attacks on women in Germany weren't even a crime.
"Hundreds of women had been grabbed, kissed, and groped by crowds of men near Cologne Cathedral on New Year's Eve.
It was hardly the first or last time women have been assaulted during a big public holiday in Germany, but it is the first time, thanks to the obsessive discussion that followed the New Year's attacks, that many Germans have learned about a shocking feature of the country's sexual assault law: Most of what happened that night in Cologne is not actually a crime.
That's because, as far as the law is concerned, verbal consent isn't really the issue. The law focuses instead on the overwhelming force of the perpetrator, requiring that there be a 'threat of imminent danger to life and limb.' For a court to rule that a woman was raped, and the justice system to put a rapist behind bars, a woman must physically, exhaustively resist her perpetrator. If she can't prove with her body — with bruises or other injuries — that she fought back, the assault isn't really a crime."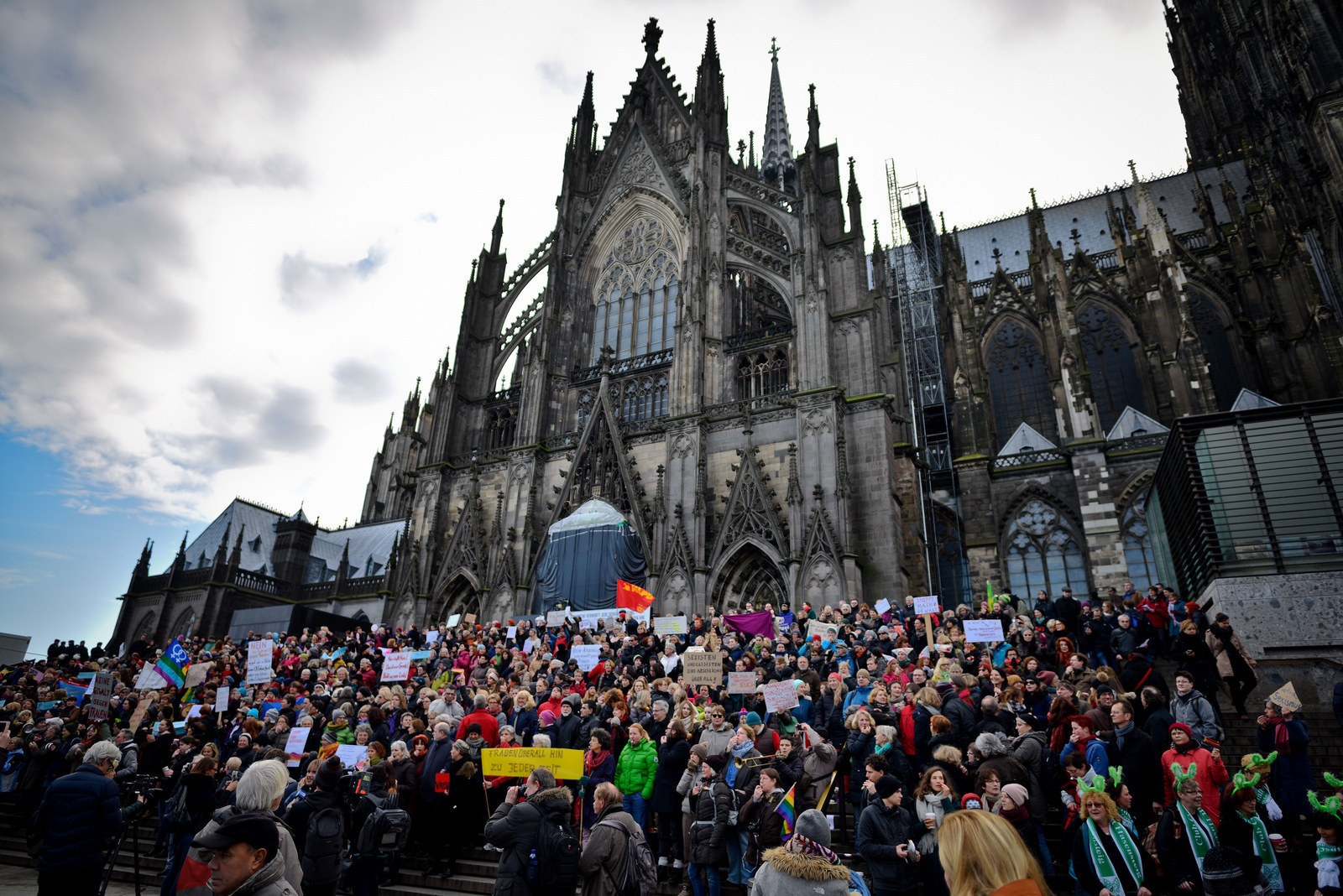 For the latest news and stories, download the BuzzFeed News app for iOS and Android (in U.S. app stores only — for now).

WE'RE KEEPING AN EYE ON
Brussels terror attacks: Belgian police used water cannons on self-declared fascists.
Right-wing demonstrators turned a peaceful memorial in central Brussels into a protest Sunday afternoon. Hundreds were gathered in Place de la Bourse to pay their respects to the victims of last week's attacks. The men, all dressed in black, called themselves "hooligans" and told press they were asking for answers from the government about how so many "fanatics" were allowed in their country, BuzzFeed News reports.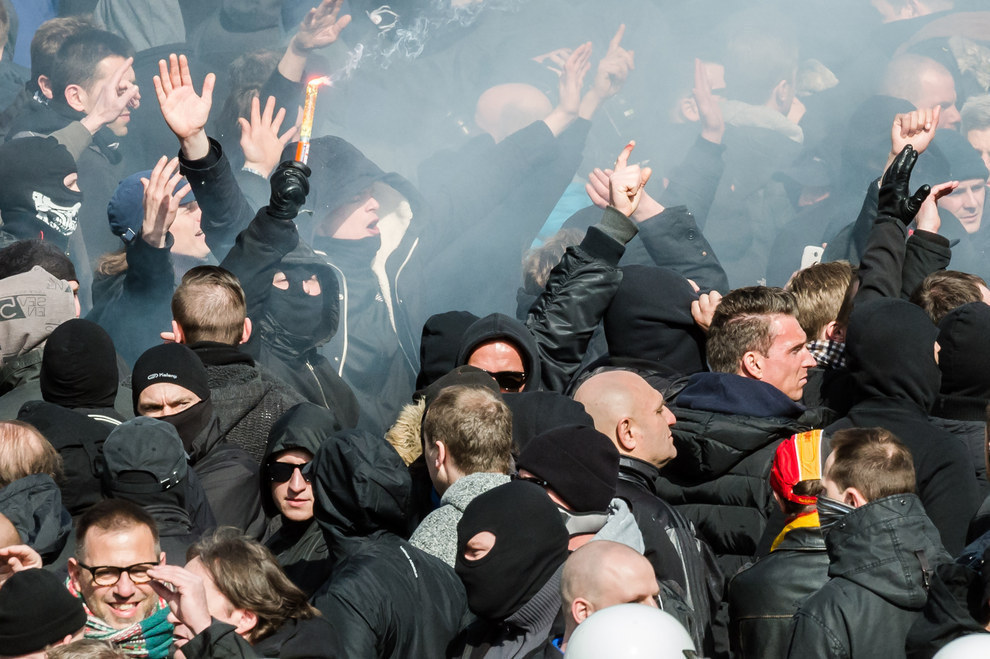 The latest from the attacks.
Belgium's Health Minister Maggie De Block said Monday that the death toll from the attacks has risen again to 35 (excluding the attackers), after four victims died in the hospital.

Belgian federal prosecutors have charged three more men, who were arrested during raids on Sunday, with participating in terrorist activities.The prosecutor's office said the raids were linked to a "federal case regarding terrorism" but didn't specify whether they were directly connected to the Brussels attacks.
What's next?
Brussels Airport will remain closed until at least Tuesday. An initial analysis of the airport's damage shows that the terminal building's structure is stable. This means officials can now consider installing temporary check-in desks for travelers, a critical part of reopening for business.
DID YOU HEAR ABOUT THIS?
Searching for Google CEO Sundar Pichai: The most powerful tech giant you've never heard of.
Pichai was named CEO of Google last August at a pivotal time for the company, right as it created Alphabet to oversee its more ambitious ventures, and as public suspicion over privacy issues was at a high, BuzzFeed News' Mat Honan reports.
The 43-year-old's huge priority is developing internet access in parts of the world that have not had it — chiefly India, where he was born and raised in a two-room house in Chennai. Affordable and adaptable Android phones are the key to getting "the next billion" users online, an initiative Pichai feels particularly suited to be leading, and one with which he thinks Google can succeed where Facebook's recent Free Basics program failed.
"Hundreds of years ago, very few people had access to information. And they were essentially in the corridors of power. Even a simple thing like the printing press made books accessible to many more people. I've always been fascinated by this thing, that every jump in technology involves leveling the playing field," he said.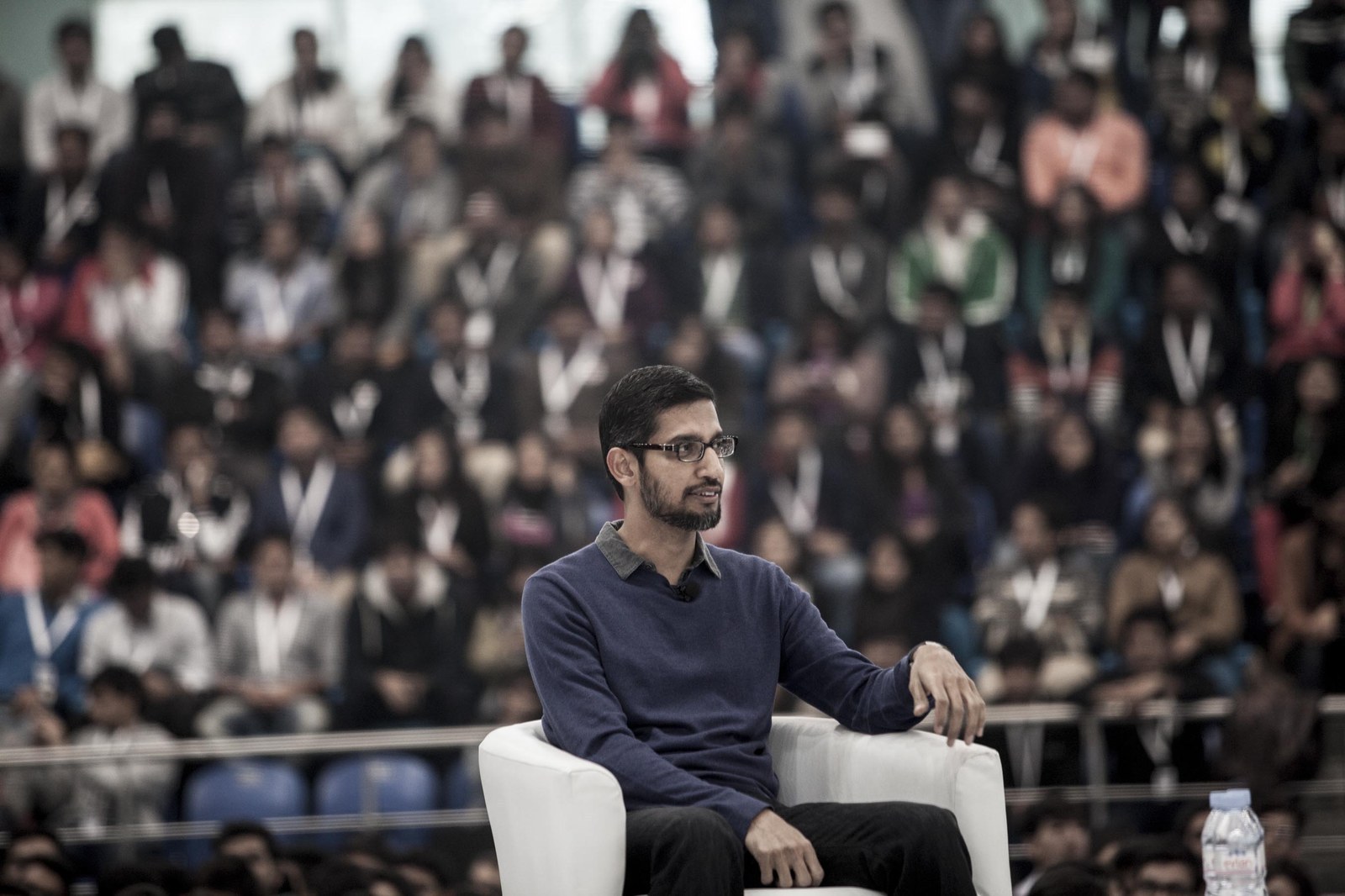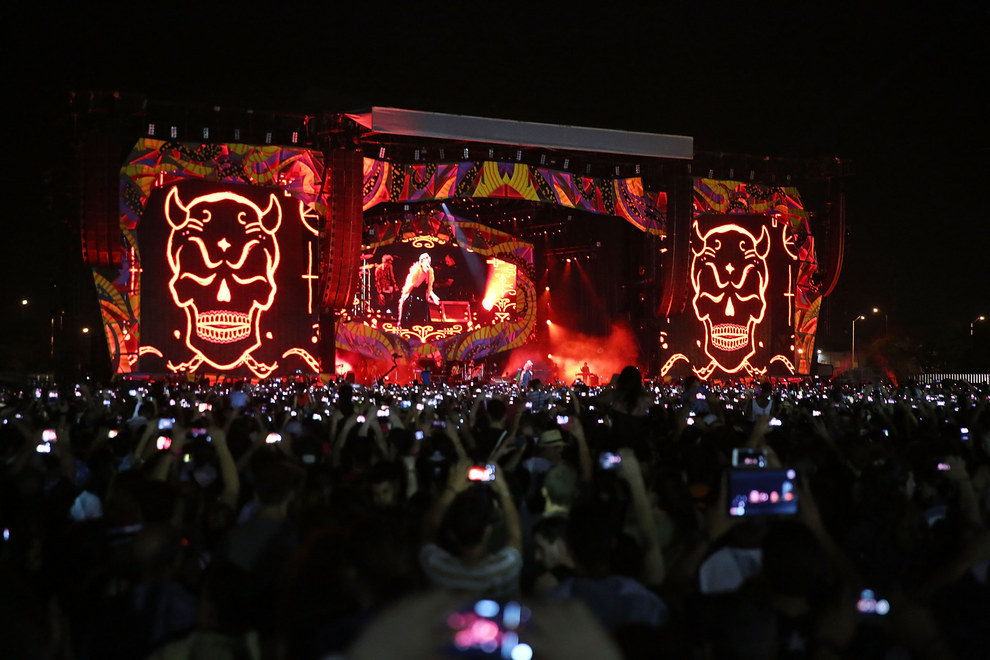 Happy Monday
Nine months ago, Yusra Mardini, a 17-year-old Syrian refugee, was forced to swim for her life after the boat she was traveling to Europe on started to sink. There were around 20 people aboard and not everyone knew how to swim. So Mardini and her sister Sarah jumped into freezing cold water and ended up pushing the boat for three and a half hours to the Greek island of Lesbos. Now, Yursa could be competing in this summer's Rio Olympics, BuzzFeed News' Siraj Datoo writes. You are gold, Yusra.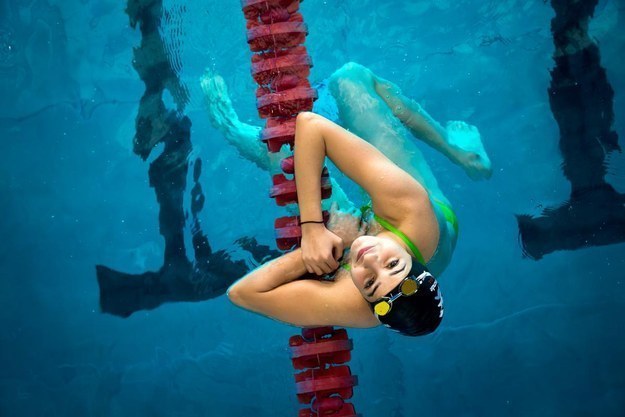 Want a news roundup like this in your inbox every weekday? Enter your email address to sign up now!