What's Going On Around The World Today?
Egypt may join Saudi Arabia's fight in Yemen, continuing the region's descent into a battleground. German police continue to investigate Germanwings co-pilot Andreas Lubitz, who deliberately crashed a plane in the Alps. And we made a news quiz for you.
HERE ARE THE TOP STORIES
New documents show that the Germanwings co-pilot hid a medical condition from his employer. Authorities said on Friday that documents were found in Germanwings co-pilot Andreas Lubitz's home showing that he had a medical condition he was hiding from his employer. Among the documents was a doctor's note he had torn up allowing him time off from work. Officials did not specify whether the condition was mental or physical due to patient confidentiality, but according to reports in German media, Lubitz had suffered from a "heavily depressive episode" some years ago. Aviation experts tell BuzzFeed News that mental health issues in airplane pilots are rare and extremely hard to detect.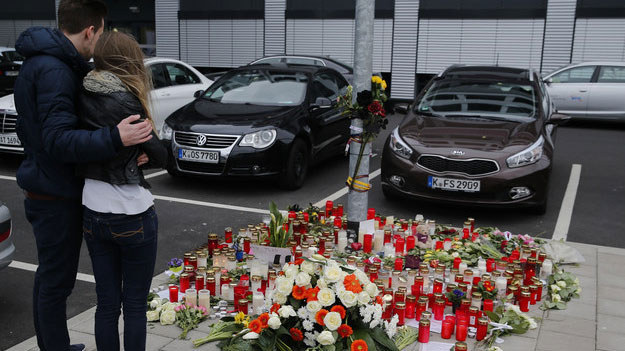 Fit for duty. By many accounts, Lubitz appeared to be completely fit to perform his duties. He passed all his training requirements. Lubitz took an 11-month break midway through his training, which is considered normal for pilots, according to Lufthansa CEO Carsten Spohr.
Policy changes. In the U.S., aviation policy requires two people to be in a plane's cockpit at all times. Yesterday, some European airlines announced that they would adopt the same policy, according to Reuters. A spokesperson for Lufthansa, which owns Germanwings, said they did not see an immediate need to adopt the policy.
And a little extra. The Germanwings crash highlights technological concerns about cockpit door safety. After 9/11, cockpit doors were designed to automatically lock, but a string of malfunctions over the years raises questions as to whether the flight captain was locked out due to a similar breakdown. BuzzFeed News' Dan Vergano reports that planes don't actually need to have pilots to fly these days. The problem is that passengers are not ready for that kind of automation — neither are pilots.

Egypt may join Saudi Arabia to fight in Yemen. The Egyptian Army, the largest in the Arab world, said it's prepared to join Saudi Arabia in launching a ground invasion against Iran-backed Huthi rebels in Yemen, New York Times's David Kirkpatrick reports. When it comes to Iran, the U.S. sides with it on conflicts in Iraq and Syria, but not in Yemen. Saudi-led and U.S.-supported airstrikes in Yemen have raised the threat of escalating regional violence with Iran, writes Kirkpatrick. All this is happening as the U.S. is in negotiations with Iran over its nuclear program — and the deadline is at the end of this month.
For more background.
"Yemen has been a mess for years," BuzzFeed News' Hayes Brown writes. "But how did its domestic chaos — from civil war to a struggle between Al Qaeda and ISIS — turn into a regional nightmare?"

For more on who the Huthis are, see this article by Gregory Johnsen from last month. "The same group that has waged six brutal wars against the Yemeni state over the past decade is now the state," writes Johnsen.

We also recommend this piece from the New York Times on the geography of chaos in Yemen.
WE'RE KEEPING AN EYE ON
Nigerian elections are happening tomorrow. The election was originally scheduled for February, but was postponed to this weekend due to security concerns. A lot is at stake with this election: the president will be leading Africa's most populated country and largest producer of oil amid an encroaching threat from Boko Haram, the militant group responsible for a deadly insurgency in northeast Nigeria.
What's next? The election will likely be a close contest between incumbent president Goodluck Jonathan of the Peoples Democratic Party and Muhammadu Buhari, a former general who is running as part of the All Progressives Congress party, the BBC reports. Voting booths open Saturday morning and close when the last person in the queue has voted.
Former NFL star's fiancee expected to testify in his murder trial. Ex-New England Patriots player Aaron Hernandez is accused of killing the boyfriend of his fiancee's sister in 2013. The fiancee, Shayanna Jenkins, is accused of lying to a grand jury, but was granted immunity to testify in February. She will be called to testify today, according to the Associated Press. Jenkins and Hernandez have a two-year-old daughter.
What's next? Prosecutors believe Jenkins put a box containing the murder weapon into the trunk of her sister's car. Her sister has testified that Jenkins asked to borrow her car the day after the murder. The weapon hasn't been found. The prosecution is expected to rest its case next week. When the trial began in January, BuzzFeed News' Lindsey Adler explained what you need to know about the case.
DID YOU HEAR ABOUT THIS?
Two men from Illinois were arrested for conspiring to help and join ISIS. One of the men, 22-year-old U.S. National Guard soldier Hasan Edmonds, had three more years of service left. Hasan, along with his cousin Jonas, planned to attack a military base in Illinois. If convicted, both face a maximum penalty of 15 years in prison and a $250,000 fine. Hasan is the second U.S. military veteran arrested in recent weeks for planning to aid ISIS. The other was U.S. Air Force veteran Tairod Pugh.
A leading national LGBT organization named its first black, female president. The Victory Fund & Institute named Aisha Moodie-Mills as president and CEO. Her presence as a black lesbian contrasts the predominantly white and gay male makeup both within the organization and through the leadership of other national LGBT organizations, BuzzFeed News' Chris Geidner writes.
Facebook's internet drone is HUGE. It has a wingspan wider than a Boeing 737's and weighs as much as a small car, according to the model that Facebook showed off at a conference yesterday. Facebook is building these drones to deliver internet access to remote areas around the world. The company estimates that the drones will provide online access to 10% of the global population when they are active.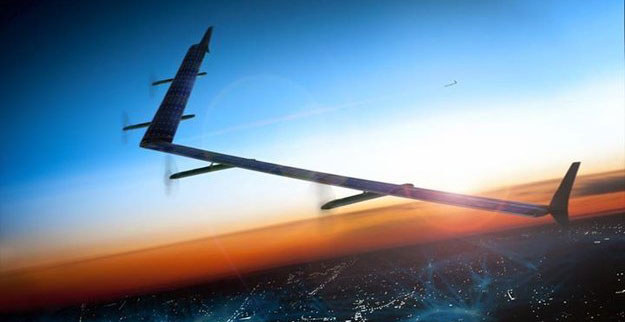 22% of cell phone owners made a mobile payment last year, according to new data from the Federal Reserve. More payments and bank deposits are done over mobile phones these days, and banks are expecting the trend to continue. Unsurprisingly, it's mostly young people who are leading the way.
BuzzFeed launched not one, but two podcasts this week. "Another Round" is essentially a happy hour where your two new best friends, BuzzFeed's Tracy Clayton and Heben Nigatu, chat about everything from pop culture to racism to sexism to male strippers to something called "cat daddies." You can subscribe on iTunes here, and if you still need more reasons to check it out, here are 7 things you can hear on the debut episode.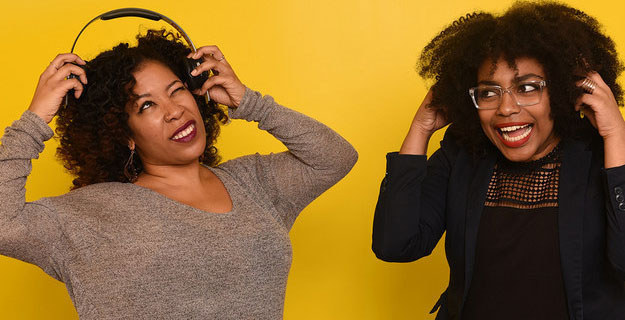 How well you do know what went on around the world this week? Take the BuzzFeed News Quiz!
WEEKEND READS

We have another special guest today. Anita Badejo, BuzzFeed News' Assistant Features Editor, shares two stories she enjoyed from this week.

When Clarence Harrison was released from jail and awarded $1 million by the state of Georgia in 2005 following nearly two decades of being wrongfully imprisoned for rape and robbery, it seemed he was living a fairy tale. Now he's broke, depressed, and owes the government hundreds of thousands of dollars in back taxes. Harrison's story, told by BuzzFeed News' criminal justice reporter Albert Samaha, is a devastating example of how our justice system fails exonerees — and a powerful reminder that living free doesn't mean living easy.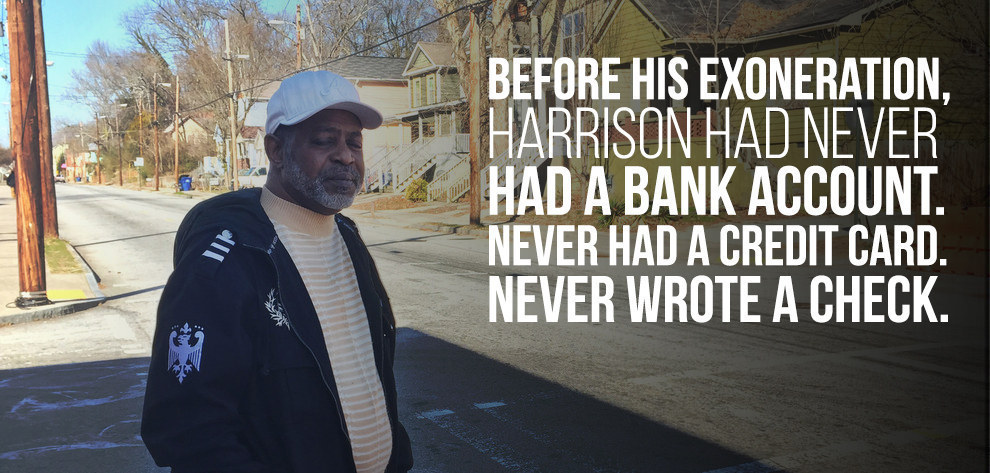 When a mysteriously large, sophisticated tunnel was found in the woods of Toronto earlier this year, locals and authorities assumed it was the work of terrorists. Instead, it was the project of Elton McDonald, a talented 22-year-old construction worker who had spent months digging and reinforcing it, for simple pleasures like listening to music and watching movies. This heartwarming profile of McDonald, written by Nicholas Köhler for Macleans, illuminates the fundamental but complex pursuit of carving out a space of one's own, no matter how small or how visible.
If you like Anita's recommendations, subscribe to our Sunday features newsletter.
HAPPY FRIDAY
Ili pikias are extremely rare animals with insanely cute teddy bear faces. Scientist Weidong Li discovered the rare mammal 20 years ago in the sloping mountains of northwestern China and after returning over many years he finally managed to successfully take a picture of it. Prepare to "awwww."