HERE ARE THE TOP STORIES
Tempers flare in Brazil after the scandal-hit former President Lula da Silva was sworn in as cabinet minister.
Over the past days, more than a million Brazilians have taken to the streets to protest government corruption. Da Silva is facing investigations into the wealth he accumulated since leaving office, and his new position as chief of staff to current President Dilma Rousseff (his protégé) may give him legal protections, the New York Times reports.
As The Guardian reports, secretly recorded phone calls between Da Silva and Rousseff suggest his appointment was motivated by a desire to avoid prosecution in the country's worst-ever corruption scandal.
A bit of background.
Brazil is facing its deepest political crisis in decades. Rousseff has been accused of improperly using money from state banks to cover budget shortfalls and is facing impeachment proceedings. Many politicians in Brazil's Congress currently face criminal or corruption charges, the New York Times writes.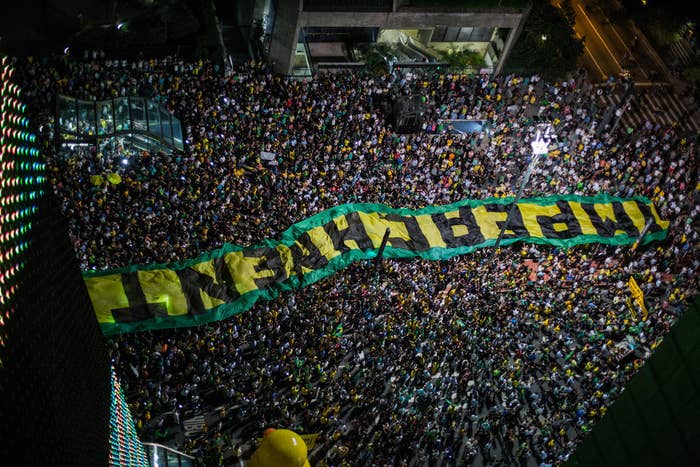 SeaWorld said it will no longer breed orcas in captivity, ending its controversial program — effective immediately.
The company also said it would phase out its theatrical killer whale shows in San Diego from 2017, followed by the shows in San Antonio and then Orlando by 2019, BuzzFeed News' Rose Troup Buchanan writes.
The killer whales currently at SeaWorld will be the last generation under the park's care. They will not be released back into the wild, as that would likely kill them, according to the company's CEO, Joel Manby.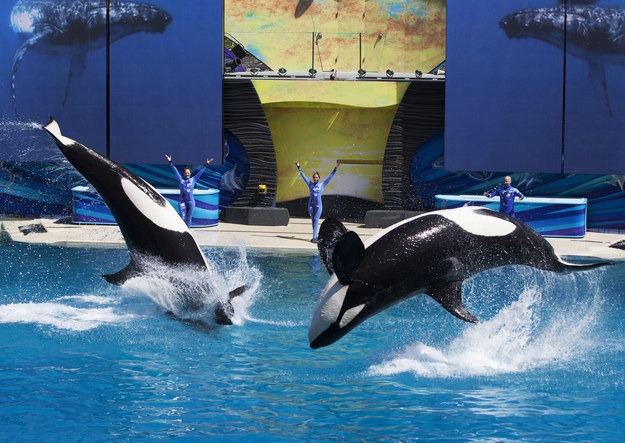 For the latest news and stories, download the BuzzFeed News app for iOS and Android (in U.S. app stores only — for now).

INSIDE CANADA'S DRONE OPERATION
The damage done: How Canada's drone operation in Afghanistan wounded its own.
The Canadian military says it needs to spend $1.5 billion on armed drones. But former operators who've come home from Afghanistan suffering from post-traumatic stress disorder say it's a bad idea, BuzzFeed News' Emma Loop reports.
"As far as the drone program goes, there are so many damaged people from it," said Rose, one of the operators. "I'm really surprised that they haven't looked into it a little more, seen what it's done to their troops, and realized, wait a minute, something's not quite right here."
"Some of it can be pretty gruesome," Bobby, another drone operator, told BuzzFeed News. "All in all, I was probably a part of 40 to 50 guys getting killed." He shut his mind to the possibility of processing any emotions while overseas. "It's the only way to get through anything," he said.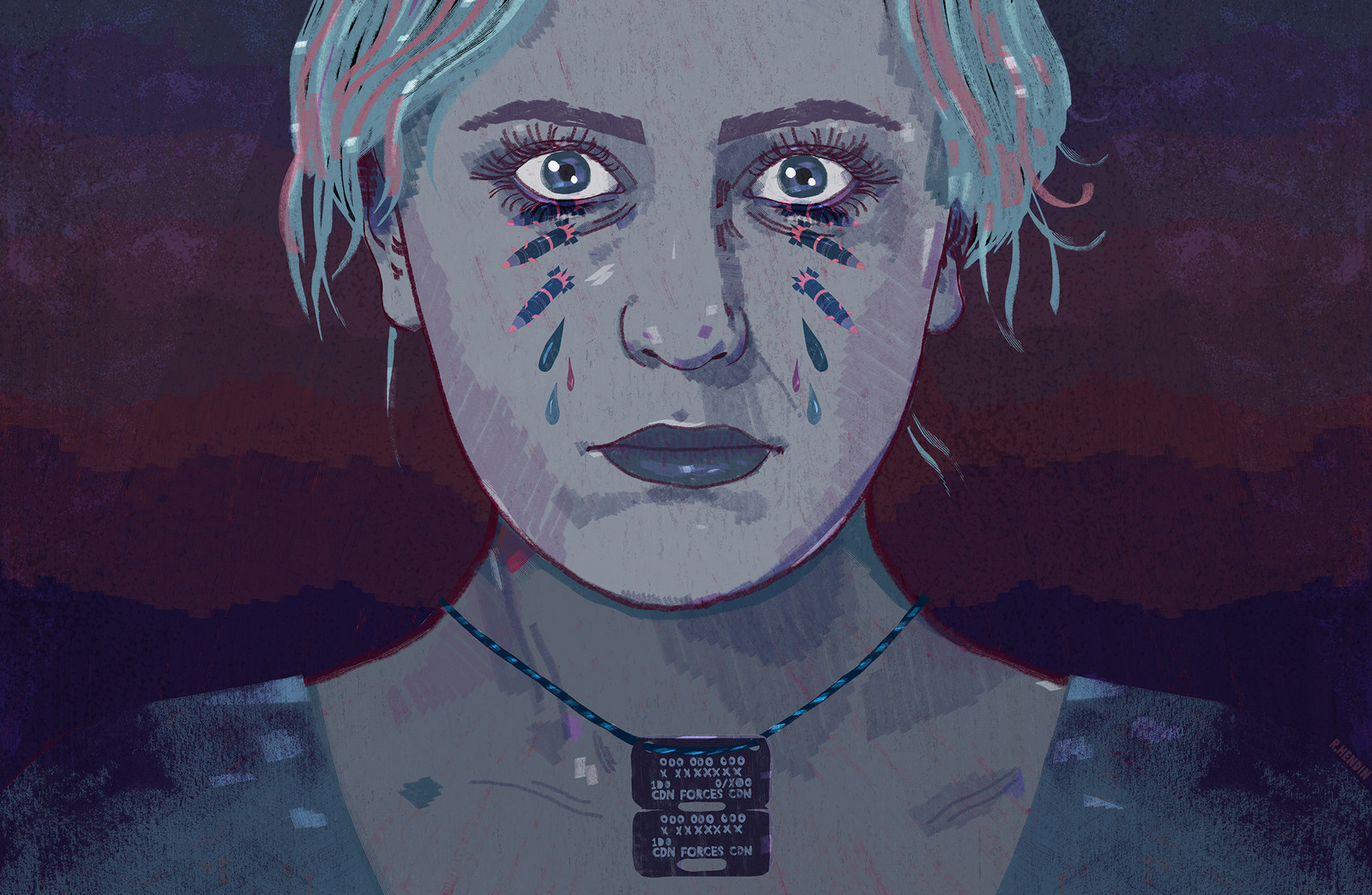 DID YOU HEAR ABOUT THIS?

Whitewashing the green rush: How black people are being shut out of America's weed boom.
Black Americans were disproportionately targeted in the "war on drugs." Now state laws and steep regulatory costs have left them far more likely to be shut out of America's profitable marijuana boom, BuzzFeed News' Amanda Chicago Lewis reports.
All the states that have legalized marijuana ban drug felons from participating in the industry. Racially biased enforcement in the war on drugs means this disproportionately excludes black people from the economic opportunities created by the boom.
By contrast, white people who have experience on the black market and were never caught are prized by investors and state governments for their cannabis expertise. "Legalizing marijuana sounds revolutionary, but with every day that passes, the same class of rich white men that control all other industries are tightening their grip on this one, snatching up licenses and real estate and preparing for a windfall," Lewis writes.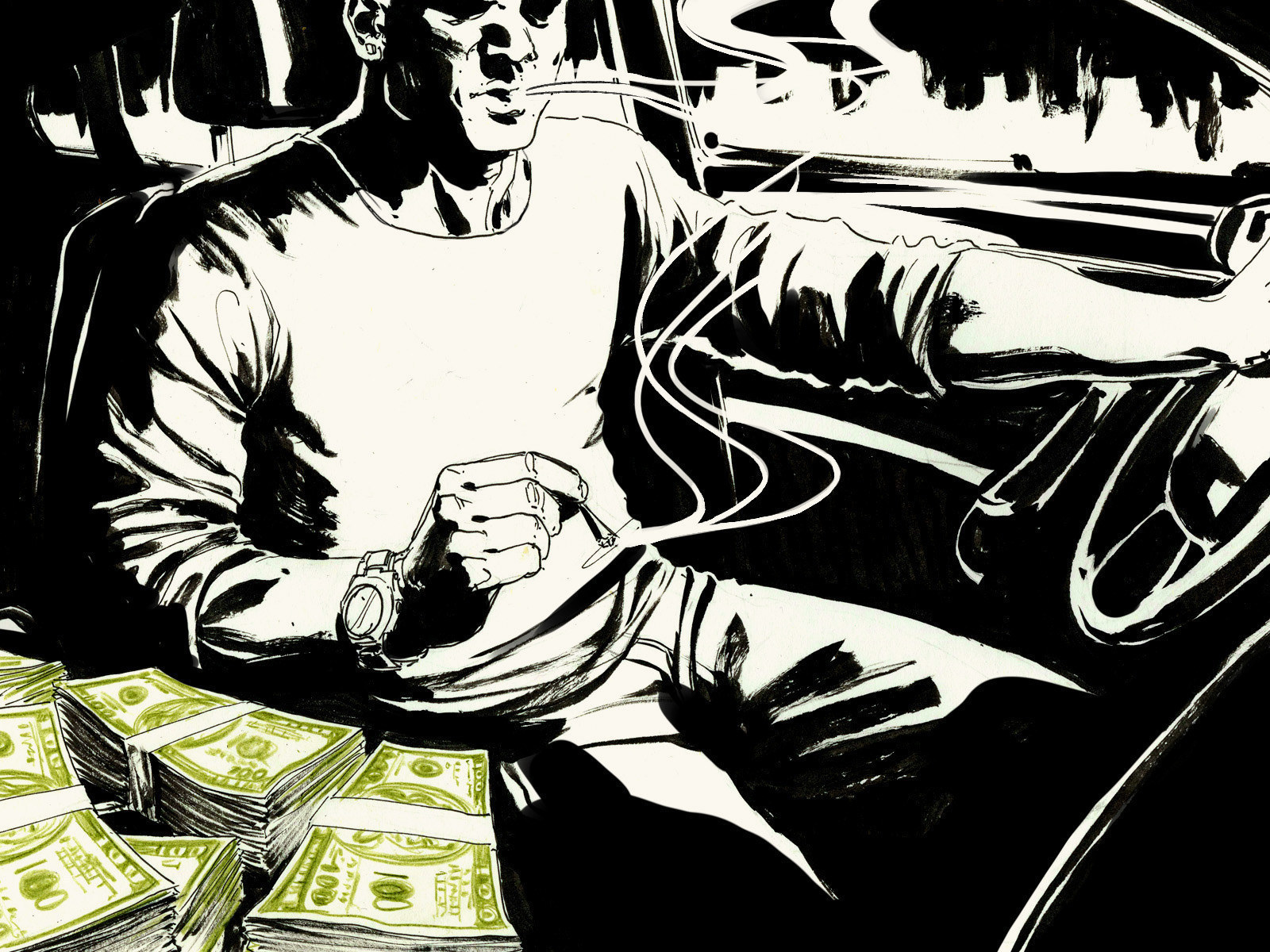 Quick things to know:
The U.S. presidential election: Bernie Sanders conceded defeat in the Missouri primary, giving Hillary Clinton a five-state sweep in Tuesday's contests. (BuzzFeed News) Is the Donald Trump presidency a bigger threat to the global economy than Britain leaving the EU, an armed clash in the South China Sea, or a collapsing oil price? (BuzzFeed News) And Black Lives Matter activists are ramping up plans to protest Trump through the remainder of the presidential campaign. (BuzzFeed News)

North Korea fired ballistic missiles into the sea after the U.S. imposed new sanctions on the regime. (BuzzFeed News)

Sending a GIF to a Tinder match is 30% more likely to get you a response, according to internal company data. (BuzzFeed News)
Happy Friday
Photographer Mihaela Noroc traversed India for her Atlas of Beauty project, which captures beautiful women in countries around the world. "Many women living in India face great challenges and discrimination, but they are also an extraordinary example of strength and beauty," Noroc told BuzzFeed. Keep slaying, ladies.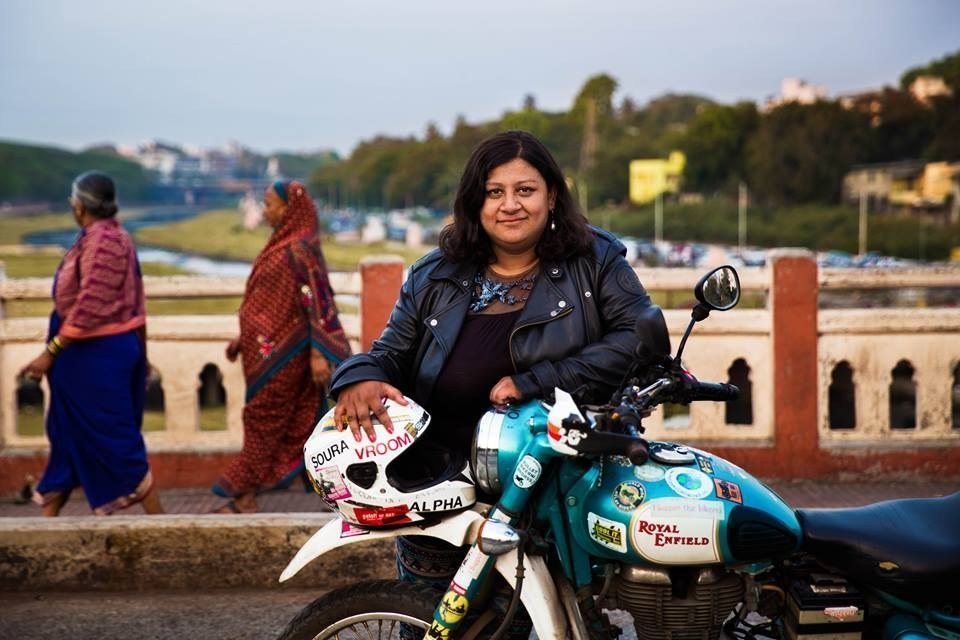 Want a news roundup like this in your inbox every weekday? Enter your email address to sign up now!