HERE ARE THE TOP STORIES
Clinton and Trump dominated yesterday's primaries and Republican Marco Rubio has dropped out of the race.
So, is Trump a shoo-in for the nomination? Not quite yet. While Trump won Florida, Illinois, and North Carolina, John Kasich won his home state of Ohio. (Results in Missouri were too close to call for both parties at the time this newsletter was sent.)
Kasich's win will make it harder for Trump to secure the Republican nomination for president outright, BuzzFeed News' Tarini Parti writes. It's also a major step toward a contested Republican convention in July, which could happen if no one candidate wins the 1,237 delegates needed to secure the nomination and the delegates instead decide who to support on the floor of the event. Ted Cruz's plans to go one-on-one with Trump were also messed up by Kasich's win.
Trump ignored Kasich altogether in his victory speech, but did congratulate his campaign manager, Corey Lewandowski, who has been accused of manhandling a female reporter.
And Rubio suspended his campaign after losing his home state of Florida to Trump.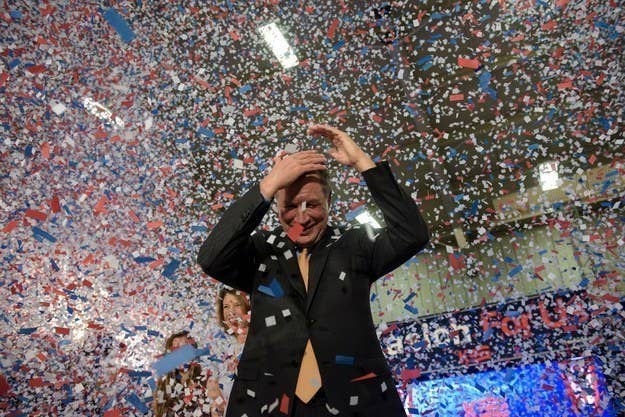 Clinton's victories were a major blow to Bernie Sanders' momentum. While Sanders had a good week following his win in the Michigan primary, he couldn't defeat Clinton in Illinois, a state he had focused on, BuzzFeed News' Evan McMorris-Santoro writes. In Florida, Clinton beat Sanders among Hispanics 69% to 31%, solidifying her support from Latino voters.

And a little extra.
The European far right is learning, and taking inspiration, from Trump. The billionaire's lack of political correctness is appealing to them, BuzzFeed News' Siraj Datoo writes. The far right has been growing across Europe since the economic crash in 2008, last year's Paris terror attacks, and tensions caused by the refugee crisis.
"When Trump becomes president," said far-right Belgian politician Filip Dewinter, "it would be an opportunity to speak up about immigration, about multiculturalism, about Islam. If the biggest democracy in the world is led by Trump, by a president who's outspoken on these topics, it would change the view of many European politicians and political parties."
For more political news, the latest updates on the 2016 U.S. elections, and the latest news and stories, download the BuzzFeed News app for iOS and Android (in U.S. app stores only — for now).
WE'RE KEEPING AN EYE ON
Can the campus anti-rape movement trickle down to middle and high schools, where students are much more vulnerable?
When 13-year-old G. (identified by her middle initial to protect her privacy) said she was raped and secretly filmed by a classmate, she was sent home indefinitely by the principal of Spring Creek Community School, a public middle school in Brooklyn, BuzzFeed News' Katie J.M. Baker reports.
Under the federal gender equity law Title IX, schools that receive federal funding are legally required to investigate all claims of sexual harassment and assault. Above all, schools must ensure that students aren't denied their right to an education on the basis of sex. The school denied G. that right, according to a federal complaint G.'s attorney filed against the New York City Department of Education in 2015.
The 13-year-old "was de facto suspended for being a victim," her attorney told BuzzFeed News. "That's how it works: If you don't feel safe, you're the one who has to leave."
A bit of background.
College students have filed hundreds of Title IX complaints in recent years. Kids in elementary, middle, and high school are protected by Title IX too, but receive far less attention, even though they face much greater barriers to reporting and are more vulnerable than college students, Baker writes.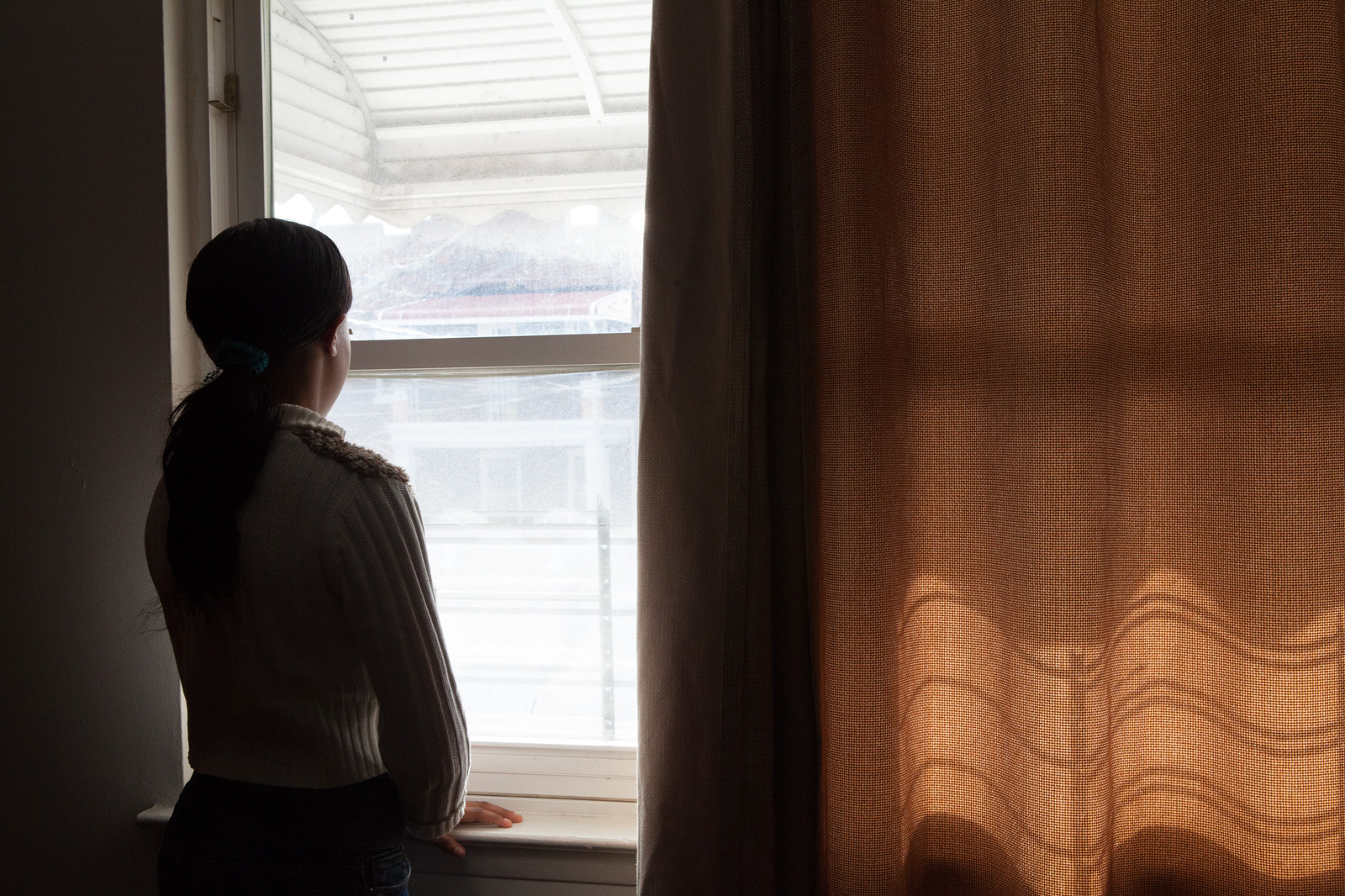 Tennis authorities covered up for 95 players who were caught gambling, the mother of a suspended player says.
The mother of one of five Italian tennis players suspended for gambling on their own sport has come forward to accuse world tennis authorities of covering up evidence against 95 other, higher-ranking players, including one global star, BuzzFeed News' Heidi Blake and John Templon report.
Her claim came as BuzzFeed News revealed that the sport's authorities were given evidence seized from a confessed match-fixer's gambling ring that named more than two dozen high-ranking international tennis players just months ago, but prosecutors say they ignored it.
Federico Luzzi and the four others — including Daniele Bracciali and Potito Starace, who are now accused of match-fixing by Italian prosecutors — were suspended after the online bookmaker Interwetten handed details of their account activity to the sport's governing bodies in 2007. Luzzi has since died of leukemia and his mother, Paola Cesaroni, has come forward to claim Interwetten handed over 100 names and her son and his four compatriots were unfairly scapegoated to protect the other players.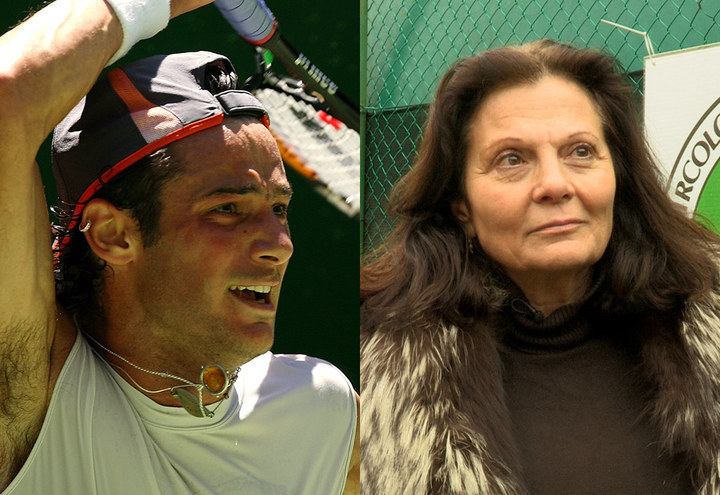 And that's not all.
A tennis manager who represented around 40 female players in Russia has come forward to say that "half of them" were asked to fix matches but that world tennis authorities appear to have taken no action, Blake and Templon report. Alan Moore managed the players until three years ago, when he said he stopped working in tennis because the extent of the corruption in the sport "wears your mind out and you just can't do it anymore."
DID YOU HEAR ABOUT THIS?
In the 1930s, scientists measured black college students to define the "Negro race."
The historically black Tuskegee University let eugenicists who sought to define the "Negro" race measure and track its students from 1932 to 1944, BuzzFeed News' Dan Vergano writes. The school's collaboration with racist scientists is revealed by historian Paul Lombardo in a new scholarly book, The Uses of Humans in Experiments: Perspectives from the 17th to the 20th Century, which comes out this week.
"At the time eugenicists relied on calipers, rulers, and scales to define 'pure' breeds of mankind. They also supported laws that eventually led to the involuntary sterilization of perhaps 60,000 poor and minority people in the U.S. in the last century," Vergano writes.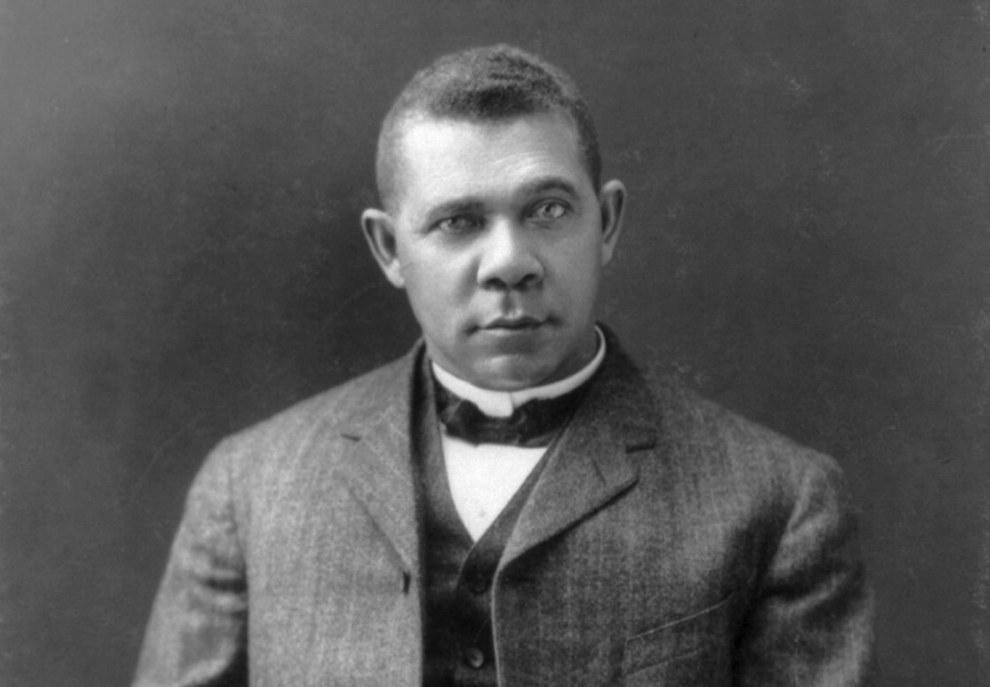 Happy Wednesday
Adventure is truly out there. A life-size hot-air balloon inspired by the one in Disney's film Up ~actually~ exists. It has 600 tiny balloons sewn into its outer skin, BuzzFeed Australia's Anna Mendoza writes. The balloon has arrived in Australia for the 2016 Canberra Balloon Spectacular together with 40 other impressive hot-air balloons. Up, up, and away.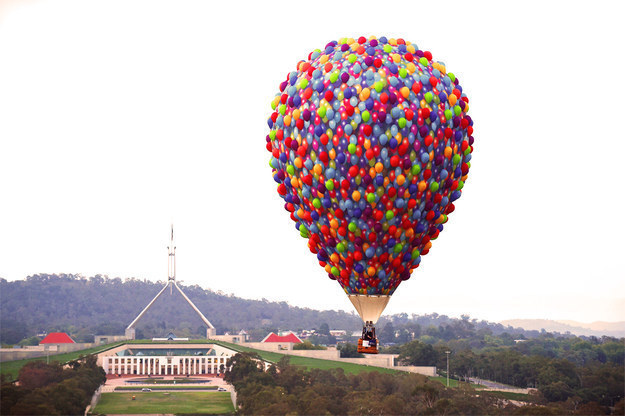 Want a news roundup like this in your inbox every weekday? Enter your email address to sign up now!