What's Going On Around The World Today?
A former South Carolina police officer has been formally charged in the shooting death of Walter Scott, an unarmed black man. Apple officially announced a new music streaming service at its Worldwide Developers Conference. And we haven't featured a cute animal in the newsletter in a minute, so meet one of the Queens Zoo's latest additions.
HERE ARE THE TOP STORIES
The final day of the G7 summit focused on the fight against terrorism and climate change.
President Obama joined the heads of the U.K, Canada, France, Germany, Italy, Japan, and the European Union for a two-day summit, which started Sunday. The first day was dominated by talks on Russia in regards to the country's takeover of Ukraine's Crimea region, while yesterday's agenda focused on combatting ISIS and tackling climate change. The main takeaways from the summit included an agreement on sanctions against Russia and climate change targets.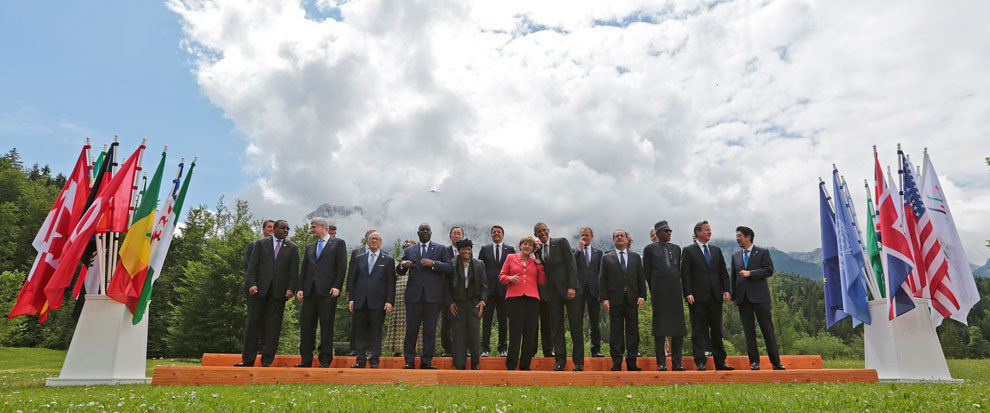 And a little extra.
The consensus at the end of the summit indicated that economic sanctions against Russia would remain in place until the country "cooperated with implementing a peace plan agreed upon" in February, according to The Guardian. This was the second year that Russia was excluded from the talks and the European Union is scheduled to vote later this month on whether to extend sanctions. The G7 leaders also agreed to phase out fossil fuel use by the end of the century, "the first time they have backed a precise long-term target," according to the Financial Times (paywall).
At a news conference after the close of the summit, Obama said that the U.S. does not yet have a "complete strategy" for training Iraqi forces to fight the Islamic State and called for more local ground forces. "We've got more training capacity than we have recruits," Obama said.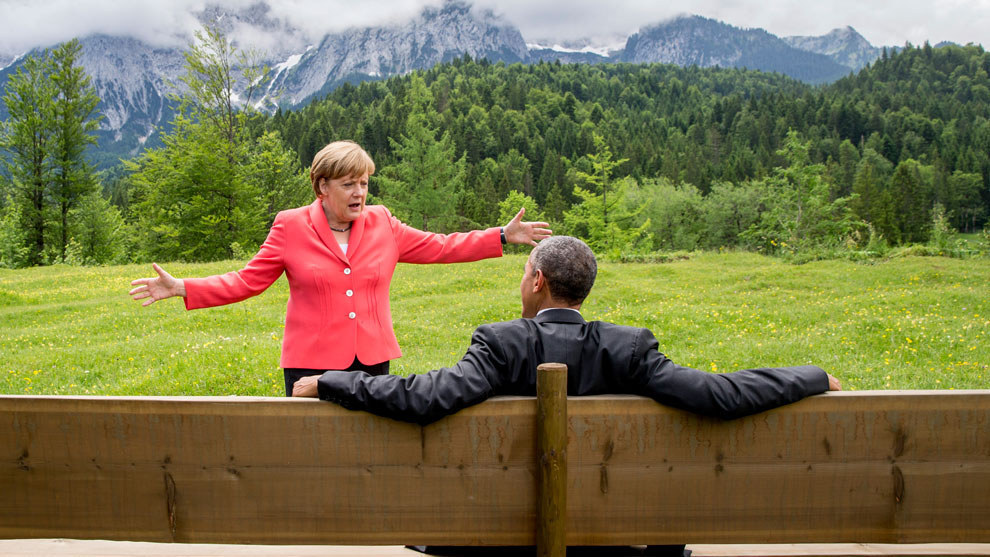 Apple's new music streaming service debut was the highlight of the 2015 Worldwide Developers Conference.
Apple unveiled a suite of new software at its annual developer's conference on Monday, and the highlight was the new streaming music and radio service, Apple Music. Here are some the key points from the presentation:
Apple Music will give users access to their personal iTunes libraries, internet radio, and the ability to stream everything in the iTunes store – all in one app. It will be available for Android in the fall. The new service will cost $9.99 a month, or up to six family members can get a package deal for $14.99 per month.

Apple also unveiled a new version of its iOS 9, which will bring multi-tasking to the iPad, a re-vamped Notes app, and much smarter version of Siri.

There is also a new News app, a new transit view in Maps, and a faster, more powerful version of OS X called El Capitan. It also features this neat split-view feature. You can download the public beta in July and El Capitan will be available for free in September.
Here's a random fact: According to Apple, the average Apple user has 119 apps on their phone and 850 apps are downloaded a second.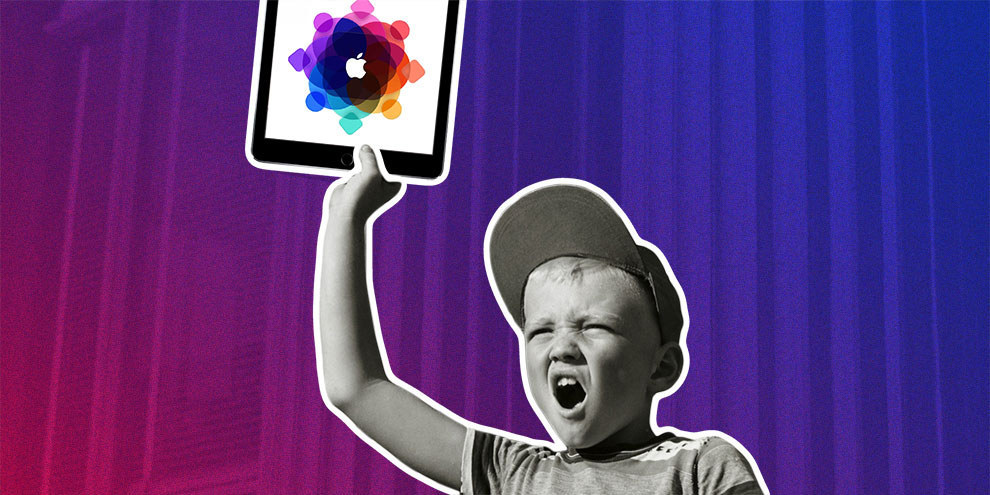 And a little extra.
Yesterday was the "first time Apple's own female executives have presented publicly since the event was first held 1976," according to The Guardian. Jennifer Bailey, the vice president of Apple Pay, and Susan Prescott, Apple's vice president, presented during the keynote. In an interview with Mashable ahead of the conference, Apple CEO Tim Cook replied to a question about the lack of women presenters at WWDC and said, "Look tomorrow and let me know what you think."
WE'RE KEEPING AN EYE ON
A former South Carolina police officer has been formally charged in the shooting death of Walter Scott, an unarmed black man.
A grand jury indicted Michael Slager on murder charges in the April 4 death of Scott, who was pulled over in North Charleston, South Carolina, for a broken taillight. After Scott ran from his car — possibly, his family says, because of outstanding child-support obligations — Slager chased him and shot him as he ran away. A bystander captured video of the incident, and Slager was fired and charged. Scott's death "became a rallying point for critics of police conduct after months of protests about the deaths of black men at the hands of officers in Ferguson, Mo., and on Staten Island," the New York Times writes, referring to the deaths of Michael Brown and Eric Garner.
What's next?
If Slager is convicted, he faces between 30 years and life in prison without parole. The Scott family's attorney, Chris Stewart, says the family will file a civil suit in a few months.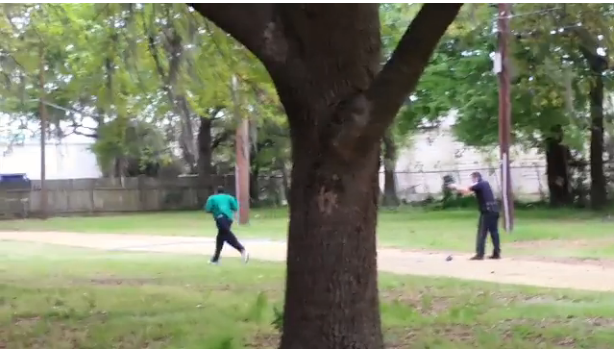 DID YOU HEAR ABOUT THIS?
Protesters rallied after a Texas police officer pulled a gun on teens at a pool party.
Yesterday, we shared the story of a police officer in McKinney, Texas, shoving a girl to the ground and pointing his gun at other teens at a pool party. In response to the incident, hundreds of people protested in McKinney on Monday, saying it was another instance of unfair police violence against black people. "Demonstrators carried signs calling for justice and support for #BlackLivesMatter, the movement that began last year in response to the police killings of several unarmed black men," BuzzFeed News' Claudia Koerner and Tasneem Nashrulla write. The city's mayor said the officer shown in the video would remain on administrative leave while the incident was investigated.
Asian-Americans are challenging the use of affirmative action in college admissions, but different groups' views on the subject vary.
Last month, a coalition of Asian-American groups filed a complaint alleging that the Harvard admissions process uses discriminatory quotas that put Asians at a disadvantage. Another Asian-American coalition responded with an open letter rebuking the complaint. BuzzFeed News' David Noriega writes that the debate within the community "underscore[s] differences of opinion between recent immigrants and American-born people of Asian descent."
"While many of the former see affirmative action as part of a long legacy of anti-Asian discrimination in the United States, many of the latter accept affirmative action as a necessary corrective to America's history of racism, particularly against blacks," Noriega writes.
"Are white people afraid of brown people?"
Author Mira Jacob's upcoming graphic memoir Good Talk: Conversations I Am Still Confused About includes this and other difficult questions from her mixed-race son. The conversations cover Michael Brown's death, racial identity and the 6-year-old boy's obsession, Michael Jackson.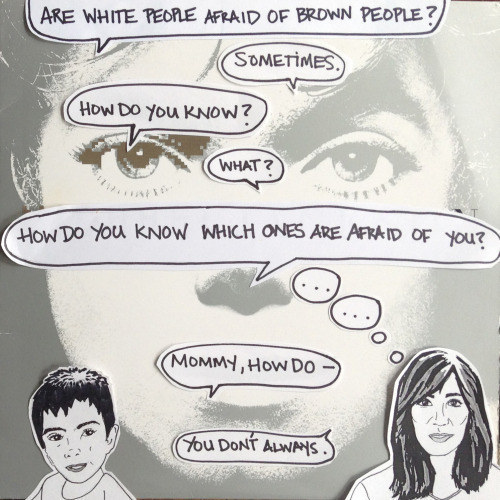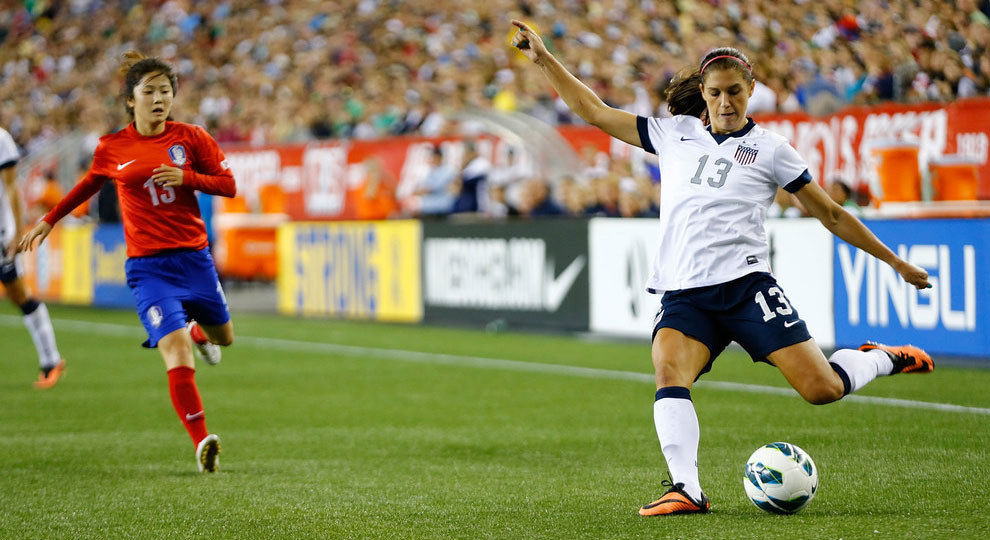 Happy Tuesday
It's been awhile since we've gone all adorable animal on you guys down here. Let us make it up to you with this: The Wildlife Conservation Society announced on Monday that a southern pudu, the world's smallest deer species, was born on May 12 at the Queens Zoo in New York City. And it's a boy.