HERE ARE THE TOP STORIES
The story of postwar Europe, told through soccer championships.
In a week, France and Romania will walk into the Stade de France in Paris to open the largest European Championship ever — 24 teams will be competing.
Since the first European Championship in 1960, the competition has been providing a four-yearly snapshot of the continent's changing geopolitical status as tensions between countries are played out on and off the pitch. Taken together, the individual tournaments reflect the tale of Europe's tangled postwar history and how it has evolved over the past six decades. BuzzFeed News' Alberto Nardelli breaks it down.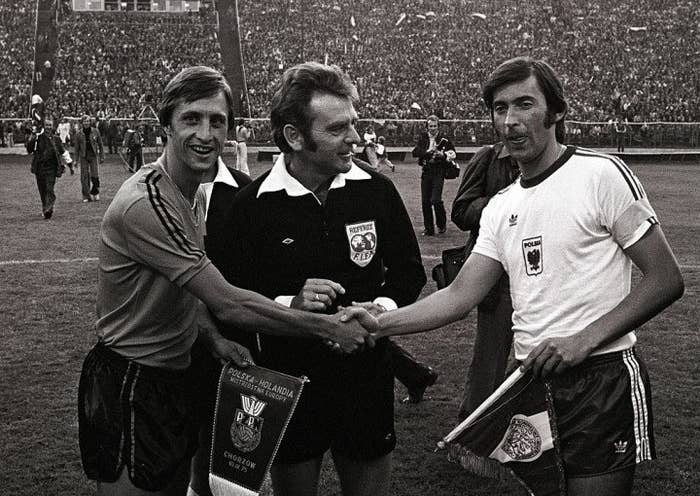 WE'RE KEEPING AN EYE ON

This is the secret symbol neo-Nazis use to target Jews online.
Neo-Nazis, anti-Semites, and white nationalists are using three sets of parentheses to identify, target, and harass Jews online, like this: (((Schwartz))), Mic reports. Jews have received death threats, phone calls, and Holocaust-related photos. (The Anti-Defamation League Center on Extremism told Mic it has seen a "spike in hate speech and the harassment of journalists, in particular Jewish journalists" this election cycle.)
And a little extra.
Donald Trump's candidacy has fueled white nationalists and the rise of a newer movement known as the "alt right," BuzzFeed News' Rosie Gray reports. The alt right's targets don't include just liberals, blacks, Jews, women, Latinos, and Muslims, who are all classified a priori as objects of suspicion. The movement's real objective, Gray writes, is to challenge and dismantle mainstream conservatism.
QUICK THINGS TO KNOW
DID YOU HEAR ABOUT THIS?
A First Amendment for social platforms.
The great 21st-century platforms  —  Facebook, Twitter, YouTube, Snapchat, and the rest  —  have found themselves in the middle of the speech wars. Their core mission can't and won't be realized by what they say, but rather in how they empower, constrain, and manage what other people say, BuzzFeed's Ben Smith and Nabiha Syed write on Medium:
"The trust we place in them is ultimately about whether we trust them to manage our own collective expression. For this trust to endure, these platforms must be transparent about their own policies and be consistent in their enforcement.
"We are not suggesting  —  as many have  —  that these services be regulated in the U.S. as a public utility, making speech on them subject to certain guarantees. We are suggesting, however, that the platforms make a public commitment not just to opaque and ad hoc rules, but to time-honored principles and process. These private companies want and need the public trust. We hope they will commit to earning it."
For the latest news and updates, download the BuzzFeed News app for iOS and Android (available in Canadian, UK, Australian, and U.S. app stores).
The hot air millionaires: How Drybar became a $100 million business.
The blowout — which is typically a shampoo and styling with a blow-dryer, and tends to look a million times better than what the average woman can do herself — has gone from an add-on service at salons to a full-on national craze. The company leading the charge is Drybar, BuzzFeed News' Sapna Maheshwari writes.
The salon's most loyal crowd is high-earning professional women — its database of frequent customers includes almost 400 people who registered using their Goldman Sachs corporate email addresses.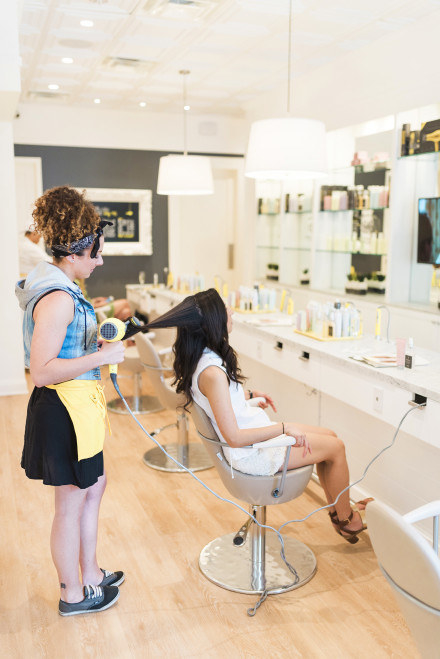 Want a news roundup like this in your inbox every weekday? Enter your email address to sign up now!