What's Going On Around The World Today?
FIFA President Sepp Blatter announced his resignation from world soccer's governing body after 17 years at the helm. President Obama signed a bill that cuts down on the National Security Agency's phone record surveillance. And a photo project highlights 14 truly badass young women athletes.
HERE ARE THE TOP STORIES
President Obama signed a bill that cuts downs on the NSA's surveillance of Americans' phone records.
Obama signed the USA Freedom Act yesterday, hours after the Senate passed it. Under the law, which the House passed last month, the government will no longer store information about Americans' phone records. Instead, phone companies will store the records and the government will need a warrant to search them. "The USA Freedom Act represents the first legislative overhaul passed in response to the 2013 disclosures of former National Security Agency contractor Edward Snowden," the Washington Post writes.
And a little extra.
The law restores some counterterrorism capabilities that expired Sunday night after the Senate failed to reach an agreement on an extension of parts of the Patriot Act, which was passed after the 9/11 attacks and gave the government broad surveillance tools to fight terrorism.
The debate over the bipartisan bill "made for unusual alliances" in Washington, the New York Times writes, pitting Sen. Rand Paul against his fellow Kentucky Republican senator and majority leader Mitch McConnell, and putting Republican House Speaker John Boehner on the same side as Obama.
FIFA President Sepp Blatter said he will resign and called for new elections as the organization faces a corruption scandal.
Blatter resigned his position as president of the world soccer's governing body after 17 years on Tuesday as law enforcement officials confirmed that he was a focus of a corruption investigation, the New York Times reports. Blatter's sudden resignation left questions about what changed between Friday when he was re-elected to a fifth term and Tuesday to persuade him to resign.
FIFA requires a four-month notice before holding presidential elections, so Blatter will remain in office until elections are held, which will probably be sometime between December and March 2016. Here are the likely contenders for the presidency.

A bit of background.
If you're having a hard time keeping track, we've got you. If you're tired of hearing about soccer, hang in there!
Interpol, the international criminal police organization, issued a "red notice" warrant today for six men with links to FIFA, at the request of U.S. authorities. A "red notice" is Interpol's way of notifying member countries that an arrest warrant has been issued.
Earlier this week, on Monday, the Times reported that federal authorities believe a top lieutenant of Blatter's, identified as Jérôme Valcke, acted as an intermediary for $10 million of alleged bribe money to bring the 2010 World Cup to South Africa. "The revelation puts the money trail closer to Blatter than had been previously known," the Times writes.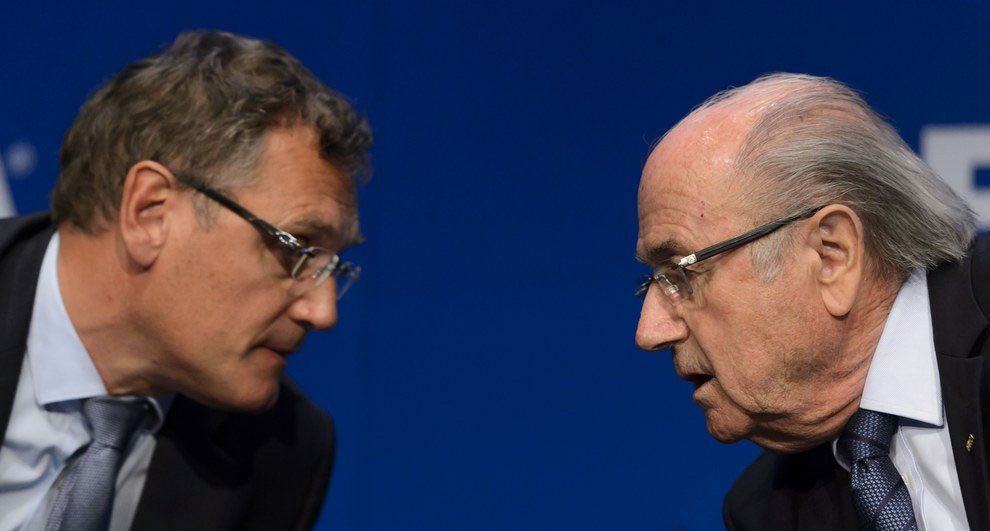 This comes after nine FIFA officials and five corporate executives were formally charged last week for corruption by the U.S. Department of Justice as a result of a three-year investigation by the FBI. Now, the fate of the 2022 Qatar World Cup hangs in the balance following Blatter's resignation, BuzzFeed News' Heidi Blake reports.
WE'RE KEEPING AN EYE ON
The drought in California is costing the state a fortune.
California's drought will cost the state's huge agricultural industry $2.7 billion this year, according to a new study released Tuesday by researchers at the University of California, Davis. "To put that in context, the median household income in California is $61,094. So that means the drought will cost the equivalent of about 44,194 median annual incomes," BuzzFeed News' Jim Dalrymple II writes. "Last year, the drought cost California $2.2 billion, so costs are rising as the water shortage drags on," he writes.
What's next?
"The socioeconomic impacts of an extended drought, in 2016 and beyond, could be much more severe," the study says. "By some metrics, the projected losses for 2015 stand to make the current drought the most economically destructive in recent memory," Dalrymple writes. In addition, a possible 18,600 agriculture-related jobs may be lost this year due to the drought.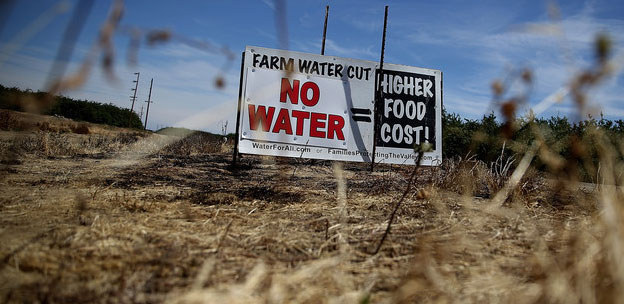 DID YOU HEAR ABOUT THIS?
Venezuelans are turning to satire and stand-up to get a break from the country's challenges.
"As shortages of basic items like diapers and milk grow, inflation spirals to triple digits, and violence rises, Venezuelans have become more frustrated. The popularity of satirical website El Chigüire Bipolar, which has more than 1.4 million followers on Twitter, shows how people are turning to comedy to get a respite from the challenges of everyday life," BuzzFeed News' Karla Zabludovsky reports from Caracas.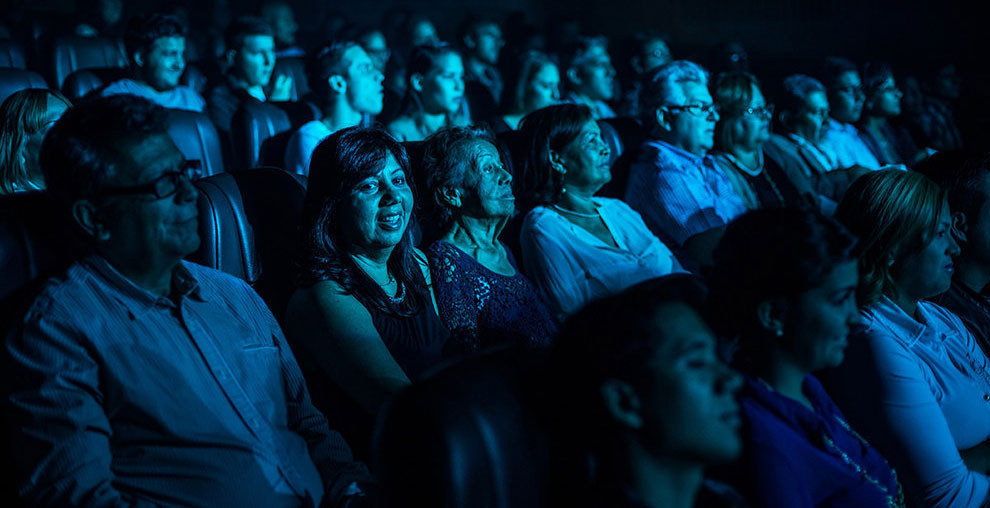 Keeping staff on call locks workers into shifts that aren't guaranteed, but a lawsuit and investigation may change that.
BuzzFeed News' Sapna Maheshwari and Cora Lewis look into the practice of keeping staff on call, where employees are locked into shifts that can be canceled at the last minute, with no pay. "Chains keep employees on the hook up until the last minute, a move that costs them nothing and helps minimize labor costs … [but] wreaks havoc on employees' lives," Maheshwari and Lewis write. But a lawsuit in California, and an investigation in New York, could lead to big changes.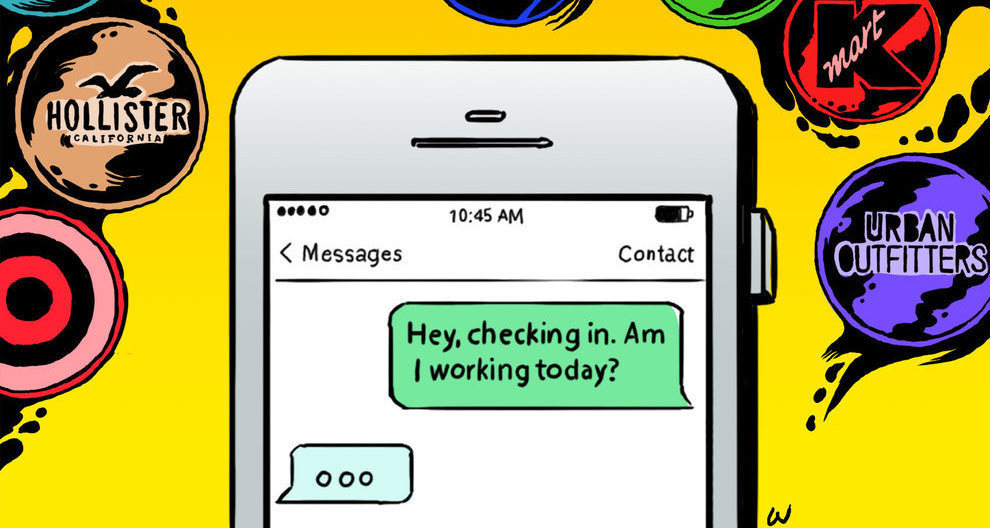 "I watched my ex fall in love with someone else on Facebook."
"I always had a good reason for going back," BuzzFeed's Kirsten King writes in this personal essay about the "self-inflicted torture" of keeping tabs on her ex-boyfriend via social media in an age where past love is just a tap and a swipe away. "We were both spiraling off in vastly different directions, but I still felt an inexplicable pull toward him. It was nice having him be so accessible, even if he wasn't."
Quick things to know:
Happy Wednesday
Ahead of the 2015 Women's World Cup on June 6, Wildfang clothing company CEO Emma McIlroy and photographer Andrea Corradini created the #GameFace photo series, showing 14 young women soccer players right before stepping out onto the pitch. "For some reason, the world loves to show young women in pink and wearing princess dresses, but the truth is: these girls are badasses," said McIlroy. Who run the world?