What's Going On Around The World Today?
Banks in Greece are closed as the country faces a big debt repayment deadline. The hunt for two escaped killers in New York has ended after 22 days. And the U.S. Supreme Court's ruling on same-sex marriage came just in time for Pride parades this weekend.
HERE ARE THE TOP STORIES
Greece decided to close its banks for a week in the midst of a growing debt crisis.
Over the past few weeks, Greeks have been scrambling to withdraw money from ATMs over fears the nation's banks will soon run out of cash. The decision by the Greek government to close its banks follows the European Central Bank's announcement on Sunday that it wasn't extending its emergency funding to the country.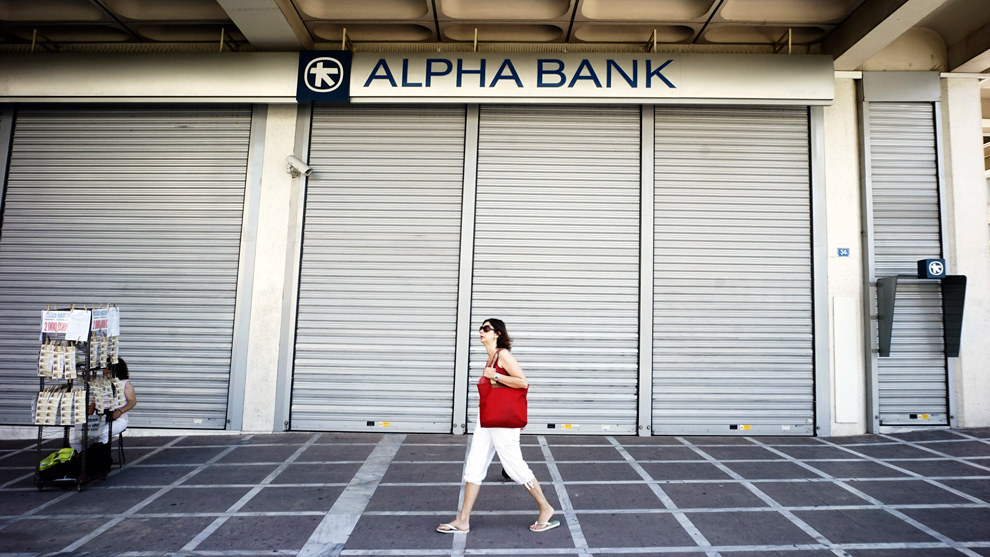 "The temporary closure of banks in Greece, and the introduction of capital controls, is very bad news for Greece. Greek people will have less money to spend and business less to invest; so an already weak economy will probably return to deep recession," BBC News' Robert Peston writes.
Greece faces a deadline tomorrow to pay back a 1.6 billion euro (about $1.77 billion) loan from the International Monetary Fund. A default on that would "set in train events that could lead to the country's exit from the euro currency bloc," according to Reuters. Prime Minister Alexis Tsipras has called for a vote on July 5 to give Greeks a say on whether the country should accept the austerity terms of the bailout, such as increased taxes and pension cuts.
And a little extra.
Puerto Rico's governor, Alejandro García Padilla, says the country cannot pay its roughly $72 billion in debts, calling the debt "not payable." The island of 3.6 million has "more municipal bond debt per capita than any American state," according to the New York Times. "A default on its debts would most likely leave the island, its creditors and its residents in a legal and financial limbo that, like the debt crisis in Greece, could take years to sort out," the Times writes.
The hunt for the two convicted killers who escaped from a New York prison is over.
Authorities captured David Sweat yesterday. On Friday, police shot and killed his fellow escapee, Richard Matt. A police officer shot Sweat after spotting him jogging down a road in Constable, New York, about a mile and a half from the Canadian border. He's expected to survive his injuries.
The prisoners escaped from the Clinton Correctional Facility in Dannemora, New York, on June 6. They used power tools to cut through their cell walls and a drain pipe. Two prison workers have been charged in connection with the escape. The 22-day manhunt involved roughly 1,000 officers.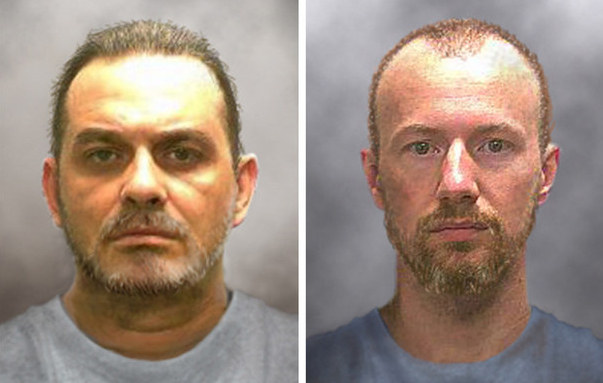 And a little extra.
BuzzFeed News' Dan Vergano looks at how this escape and manhunt was both typical and unusual. Both men were captured or killed within about 40 miles of the prison, and their "close proximity to the prison was entirely predictable, based on the history of fugitives like them, crime experts say," Vergano writes. But most escape plans aren't as elaborate and Matt and Sweat's, and most prisoners who escape together split up after they're out to help avoid detection. Another thing that wasn't typical: the shootout and the end. "Shootouts or similarly violent recapture happens in fewer than than 1% of all escapes," Vergano writes.
WE'RE KEEPING AN EYE ON
Talks aimed at reaching a deal on Iran's nuclear program are likely to miss tomorrow's deadline.
Iranian Foreign Minister Mohammed Javad Zarif is heading home from Vienna, where the talks are taking place. The move reflects "both that the talks [have] a ways to go and [Zarif's] need to get instructions on how to proceed on issues where the sides remain apart," the Associated Press writes. The six world powers engaging in the talks with Iran — the U.S., the U.K., France, China, Russia, and Germany — "want to limit Iran's sensitive nuclear activities to ensure that it could not build a nuclear weapon quickly," according to BBC News. In exchange, the countries would lift international sanctions on Iran.
What's next?
"Both sides recognize that there is leeway to extend to July 9," the AP writes. "As part of an agreement with the U.S. Congress, lawmakers then have 30 days to review the deal before suspending congressional sanctions." But if there's no deal by July 9, Congress will then have 60 days for review, "giving both Iranian and U.S. critics more time to work on undermining an agreement."
DID YOU HEAR ABOUT THIS?
Inside the global megachurch that's accused of being a cult.
Over the past two decades, Colombia's Iglesia de Dios Ministerial de Jesucristo Internacional, La Ministerial, has built a massive following with almost 900 churches worldwide.
"But the church of María Luisa Piraquive stands apart for its zealous reverence for its leader, and for the strange rite at the heart of its doctrine — the practice of prophecy, a literal foretelling of the future that strays from Protestant orthodoxy," BuzzFeed News' David Noriega reports. "This ritual, according to the church's defectors, is also the principal mechanism by which the Ministerial lures believers, isolates them, and manipulates them into submission to the church and its motives."

Through a loophole, a drone delivered abortion pills to women in Poland, where abortion is illegal.
The drone brought medical abortion pills to as many as five Polish women, who otherwise don't have access to abortion. "Abortion has been basically illegal in Poland since 1993, but Dutch abortion advocacy group Women on Waves is betting on a legal loophole which founder Rebecca Gomperts says legitimately lets the group fly abortion pills in by unmanned aircraft," BuzzFeed News Jina Moore reports.
"Unmanned" is is the key. If you drove the pills across the border, or you carried in them your suitcase, you could be prosecuted under Polish law for helping someone get an abortion, Gomperts explained. "But because the drone is being flown in from Germany, there's [technically] nobody delivering it," Gomperts said.
Happy Monday
LGBT communities around the world celebrated this weekend with Pride parades and festivals. Cities in the U.S. also celebrated following the Supreme Court's historic ruling for marriage equality and these photos from the parades around the world show what it looks like when love wins.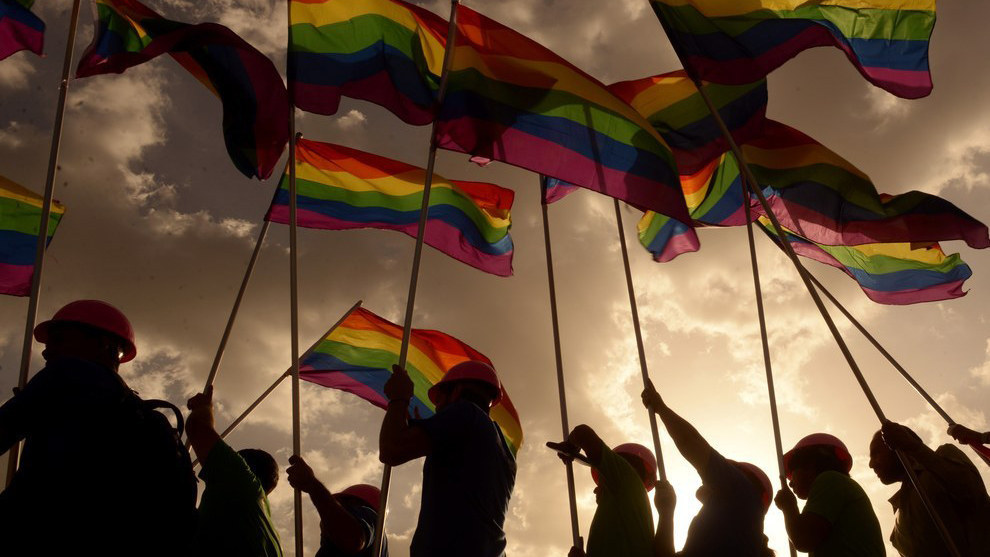 For the latest updates, download the BuzzFeed News app for iPhone now!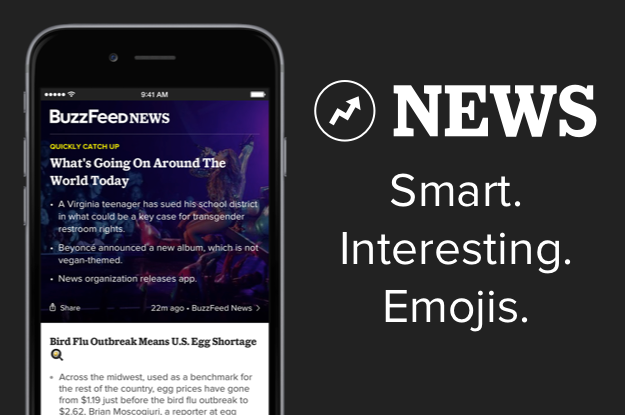 Want a news roundup like this in your inbox every weekday? Enter your email address to sign up now!