What's Going On Around The World Today?
A New York prison worker allegedly smuggled tools for two escaped convicts in frozen chunks of meat. A brutal heatwave in Pakistan has killed at least 800 people. And Gmail just officially released a truly life-saving feature: Undo Send.
HERE ARE THE TOP STORIES
A heatwave in Pakistan has killed at least 800 people.
Pakistan Prime Minister Nawaz Sharif has called for emergency measures as temperatures reached 113 degrees Fahrenheit (43 degrees Celsius) in the country's largest city, Karachi. At least 800 people have died in the brutal heatwave, which has afflicted the country's southern Sindh province, BuzzFeed News' Felipe Araujo writes. Cooler temperatures are expected later this week. A heatwave in neighboring India left more than 2,000 people dead last month.
A little extra.
"In many ways, the emergency is the product of a perfect storm of meteorological, political and religious factors in Karachi," the New York Times writes. "Chronic shortages of water and electricity have exacerbated the impact of the heat wave … in a crowded city of 20 million people that is normally ventilated by a sea breeze. The health dangers are further exacerbated by the demands of the annual Ramadan fast, when most Muslims abstain from eating or drinking water during daylight hours."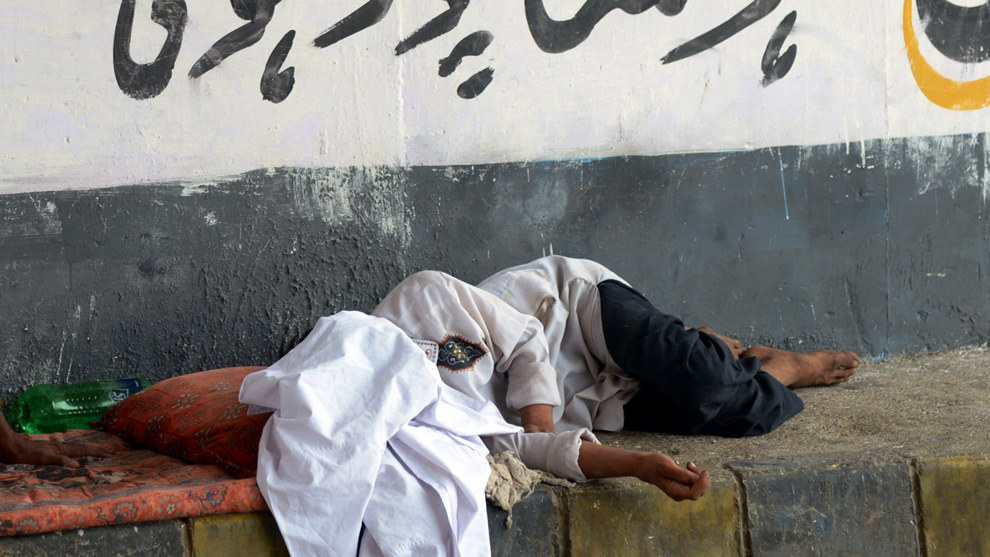 Freddie Gray's autopsy report shows he suffered a "high-energy injury" in the police van that was carrying him.
An autopsy that has not been made public, but obtained by the Baltimore Sun, found that 25-year-old Gray, who suffered a spinal injury while in Baltimore police custody on April 12 and died a week later, suffered a single "high-energy injury" that was most likely caused when the police van he was in suddenly decelerated or changed direction. The Maryland state medical examiner's office said Gray's death fits the medical and legal definition of an accident, but it was ruled a homicide because officers didn't follow safety procedures "through acts of omission."
A bit of background.
Gray's death sparked widespread protests and violent unrest. In May, a Baltimore grand jury formally charged six police officers involved in Gray's arrest with various offenses, including "second-degree depraved heart murder," the most serious charge in the case. All the officers have pleaded not guilty.
WE'RE KEEPING AN EYE ON
The Senate advanced a bill that would give President Obama "fast-track" authority to complete a huge trade deal.
Yesterday, the Senate voted to end debate on legislation giving Obama authority to finish negotiating free-trade agreements, including the 12-country Trans-Pacific Partnership, one of Obama's top legislative priorities in his final term. "Fast-track," or trade promotion authority, would allow Obama to make trade deals that Congress could either accept or reject, but not change.
The Trans-Pacific Partnership would encompass 40% of the world's economy and most Democrats, along with labor unions, environmental groups and liberal activists, say such trade agreements will cost Americans jobs. "The tortuous path of the trade legislation over the last six months created the unusual alliance between Obama and Republican leaders, who otherwise have worked to thwart him on domestic and foreign policies," the New York Times writes.
What's next?
A final vote on fast-track could come today, according to Senate Majority Leader Mitch McConnell. Because the House has already voted for the bill, it would go to Obama to sign if it passes. "If granted fast-track authority, Obama would ask Congress to ratify the Pacific deal after the public has weeks or months to study it," the Associated Press writes.
For more, we recommend "The trade deal, explained for people who fall asleep hearing about trade deals" from the Washington Post. Because though some of us think trade deals are super exciting, we acknowledge that they can also be extremely boring.
DID YOU HEAR ABOUT THIS?
WikiLeaks published documents purporting to show the U.S. National Security Agency eavesdropped on the last three French presidents.
The documents, whose accuracy has not been confirmed, show communication involving French presidents on "subjects including a United Nations appointment, the Middle East peace process and the handling of the euro crisis — between 2006 and 2012," according to the Associated Press.
"None of the leaks is earth-shattering … Most of this could have been gleaned by diplomats at the U.S. embassy simply doing their job," BBC News' Hugh Schofield writes. "Of course [French officials] know that spying goes on — even between friends. But the cardinal rule is not to get found out." French President Francois Hollande is holding an emergency meeting today to discuss the documents.
"The release appeared to be timed to coincide with a vote in the French Parliament on a bill allowing broad new surveillance powers, in particular to counter terrorist threats," the Associated Press writes.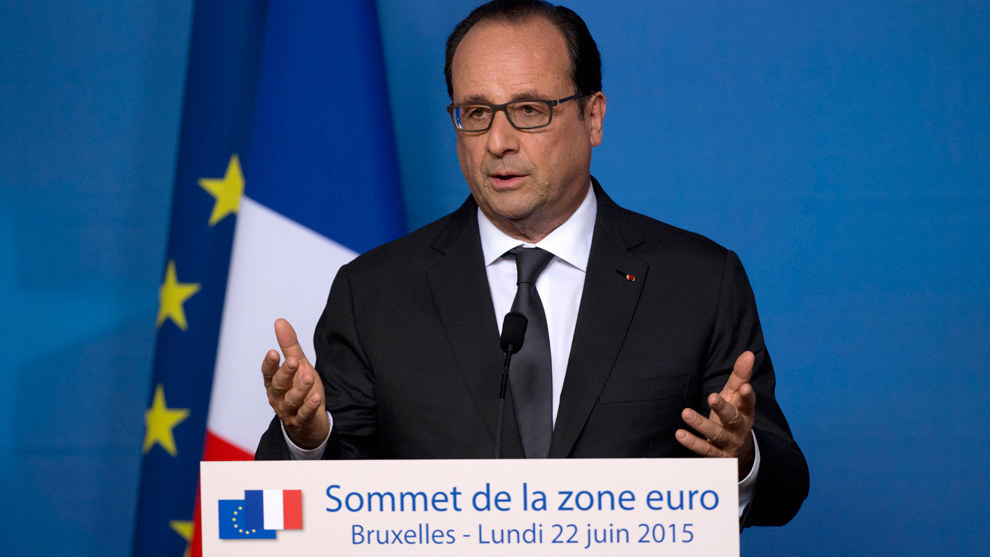 A New York prison worker allegedly smuggled tools for two escaped convicts in frozen hamburger meat.
Joyce Mitchell, the woman accused of helping David Sweat, 34, and Richard Matt, 48, escape from a New York prison on June 6, allegedly told police she used frozen chunks of meat to conceal the contraband, including saw blades. She then passed the meat on to a prison guard, who would then deliver the meat to Matt, according to authorities.
Mitchell has been arrested in connection with the escape and has pleaded not guilty to charges of aiding Matt and Sweat with their escape. The two men are still missing and have been added to the U.S. Marshals most-wanted list.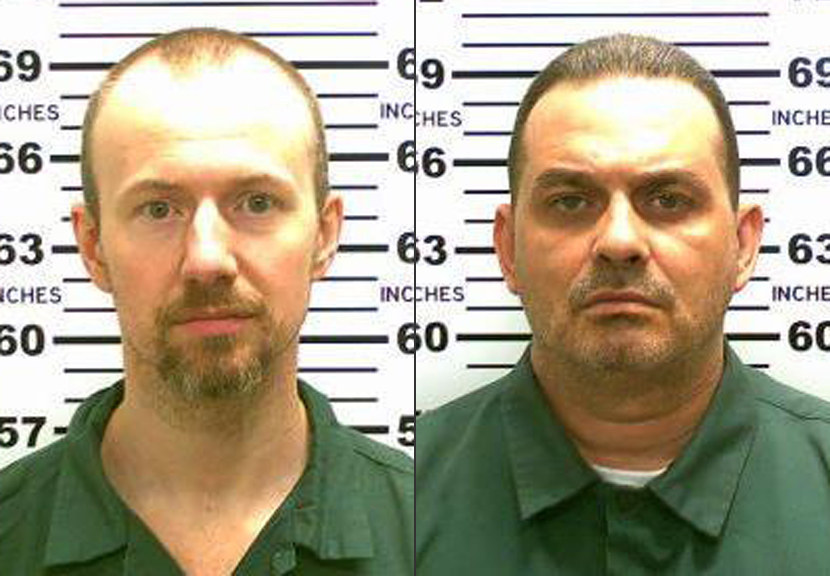 Under the cover of darkness, female janitors face rape and assault.

We have a special guest, Kendall Taggart, an investigative data reporter for BuzzFeed News, recommending her pick for today.
This investigation by Reveal, Univision and Frontline on abuse of janitorial workers is pretty striking. It's focused on one of the largest cleaning companies in the country, ABM, and shows the vulnerability and isolation of employees who work the night shift cleaning Bank of America branches, major airports, and other office buildings and how the company failed to take basic steps that would have helped protect these women.
Quick things to know:
Bonus! To celebrate the release of the BuzzFeed News app, we're doing a news quiz every day this week. How well do you know what's happening in the news? Take the quiz!
Happy Wednesday
So, we normally end your newsletter with an uplifting story — cute animals, Taylor Swift flash mobs — but we think this is something to really rejoice about. After six years of being tucked away as an experimental feature, "Undo Send" is now an official feature for all Gmail users. No more "accidental" drunk emails to your ex. Once you hit send, you'll have up to 30 seconds to change your mind. Here's how to set it up. You're welcome.