What's Going On Around The World Today?
The gunman behind Orlando's mass shooting was Omar Mateen, a 29-year-old U.S. citizen. England and Russia's soccer teams could be disqualified from the 2016 European Championship over violence. And hit musical Hamilton dominated the Tonys with 11 awards overall.
HERE ARE THE TOP STORIES
At least 50 people died and another 53 were injured after a gunman stormed a gay nightclub in Orlando, Florida, on Sunday. It's the deadliest mass shooting in modern U.S. history.
Here's what we know about the shooting:
The shooter was Omar Mateen, 29, of Port St. Lucie, Florida. He was a professional security officer, had a license to carry a firearm, and legally purchased the guns he used. He was killed by authorities at Pulse nightclub.

Shortly before the attack, Mateen called 911 and pledged his allegiance to ISIS, an FBI official said.

The FBI interviewed him twice — in 2013 and 2014 — for possible terrorist motivations and connections.

The shooter's ex-wife, Sitora Yusufiy, who met Mateen online, said he was physically abusive toward her. They were married for four months until Yusufiy's family rescued her after Mateen kept her "hostage."

President Barack Obama called the attack "an act of terror and an act of hate."
Remembering the victims.
By Sunday afternoon, the City of Orlando began to release the names of the victims on its website. Here's what we know about them so far.
Vigils honoring the victims were held across the world on Sunday evening, including at Manhattan's historic Stonewall Inn, which will soon become the first national monument to the LGBT rights movement in the U.S.
Newspapers around the world mourned the victims on their front pages. And here's how world leaders, LGBT people, and celebrities all reacted to the shooting.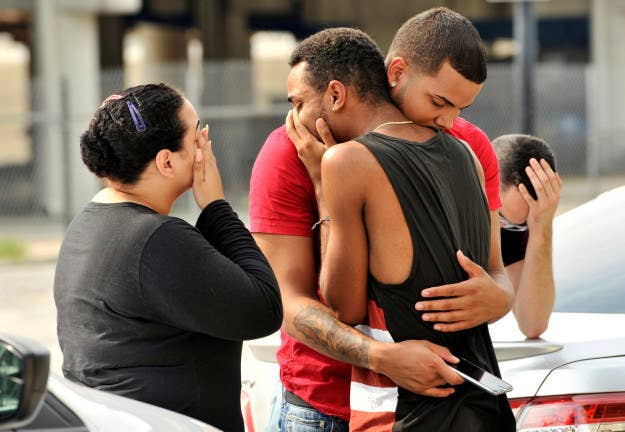 A heavily armed man arrested Sunday morning said he was headed to the L.A. Pride festival in West Hollywood.
The suspect was identified as 20-year-old James Howell of Indiana. Santa Monica police arrested him after responding to a report of a suspected prowler who was knocking on a resident's doors and windows, BuzzFeed News reports.
The officers then inspected his car and found a high-powered rifle, ammunition, and other dangerous materials, including tannerite, which can be used to create a pipe bomb. The Los Angeles Sheriff's Department said that the FBI is investigating any connection between the suspect and the Pride event, at which attendees marched on in solidarity after the Orlando massacre.
For the latest news and updates, download the BuzzFeed News app for iOS and Android (available in Canadian, UK, Australian, and U.S. app stores).
U.S. PRESIDENTIAL ELECTION
Mitt Romney, the 2012 Republican nominee, says he won't support Donald Trump.
Romney slammed Trump over and over again on Friday, saying he was "disturbed" by the presumptive Republican presidential nominee and doesn't "want to see trickle-down racism."
"I simply can't put my name down as someone who voted for principles that suggest racism, or xenophobia, misogyny, bigotry, who's been vulgar time and time again," Romney said.
And a little extra.
In the wake of Sunday's mass shooting in Orlando, Trump tweeted that the massacre was a sign he was "right on radical Islamic terrorism." Presumptive Democratic nominee Hillary Clinton, on the other hand, released a statement that echoed remarks that President Obama made earlier that afternoon.
QUICK THINGS TO KNOW:
Meet the student who's feeding hundreds of people every night during Ramadan.
Five years ago Omar Salha, a 28-year-old from London, set up a tent to give lonely students free meals and a sense of belonging when breaking their fast during Ramadan, the Islamic holy month. Since his crowdfunded project began, it has grown rapidly, with tents pitched in seven cities across the globe, BuzzFeed News' Aisha Gani writes. "It's important to say that despite the media onslaught [of anti-Muslim rhetoric] there's nothing to be afraid about," Salha said. "The doors are open and it's an open-door policy for everyone."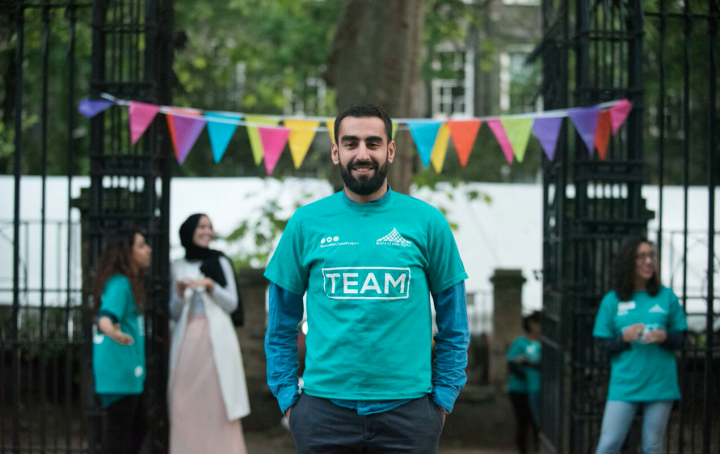 Want a news roundup like this in your inbox every weekday? Enter your email address to sign up now!