What's Going On Around The World Today
The Greek government is running out of time and money. Cleveland police officers could face charges, including murder, in the death of 12-year-old Tamir Rice. And women scientists had the perfect response to sexist remarks made by a Nobel Prize-winner.
HERE ARE THE TOP STORIES
A judge has found probable cause for criminal charges against two Cleveland police officers in the death of 12-year-old Tamir Rice.
The officers, Timothy Loehmann and Frank Garmback, have not yet been charged — that needs to come from the local prosecutor, who said he intends to take the case to a grand jury. Based on the judge's findings, Loehmann, who fired the shot that killed Rice, could be charged with murder. Garmback could face lesser charges.
Rice was killed in November after officers responded to a call of a person with a gun in a park. Rice didn't have a real gun, and the caller had said that the gun might be a toy and the person was likely a child, but that information reportedly was not relayed to the officers. Rice's death, like those of Michael Brown and Eric Garner before him, sparked outrage and protests. It was ruled a homicide in December, according to NPR.
And a little extra.
The statement of probable cause was prompted by community activists invoking an Ohio law that allows people to request criminal charges against others. The law "is unusual and rarely invoked, and lawyers have disagreed about what might be achieved by using it," the New York Times writes.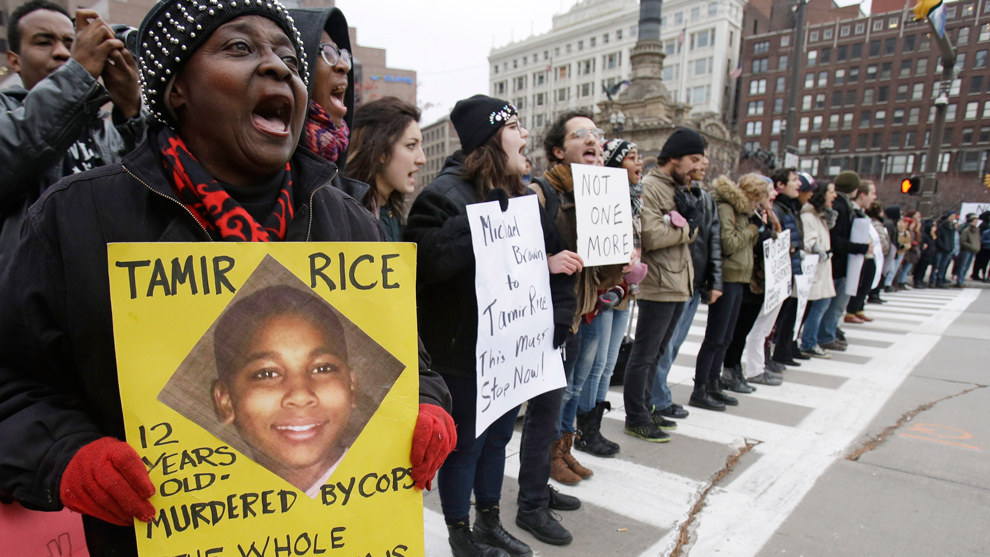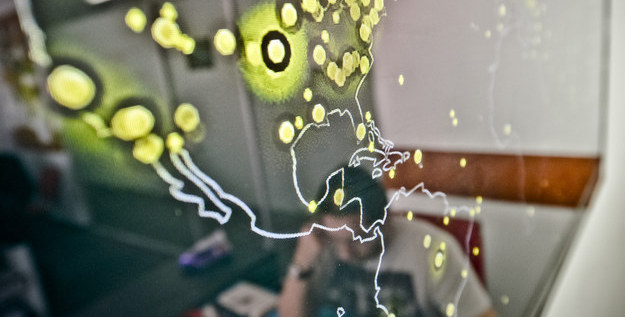 WE'RE KEEPING AN EYE ON
Greece is facing a lot of pressure as International Monetary Fund officials left negotiations in Brussels and flew home.
While "the plotline is familiar by now in Greece's long-running debt crisis … the latest twist could have more serious repercussions," according to the New York Times. On Thursday, IMF negotiators went back to Washington citing the lack of progress in narrowing differences, "the starkest sign yet that Athens may be forced to default on its debts at the end of the month," the Times writes. "Until this week Greece had insisted it could not accept further austerity measures being imposed by Brussels as the price for more loans," The Guardian reports.
What's next?
The Greek government is running out of time and money, according to BBC News. On June 30, Greece's eurozone bailout agreement runs out and it has to find 1.5 billion euros to pay the IMF. While a temporary deal with European creditors is possible, if that doesn't work, "Greece could default and there is a risk it could fall out of the euro," BBC News reports.
For more, The Guardian has a great guide to the main actors in the Greece bailout talks.
DID YOU HEAR ABOUT THIS?
Prosecutors say the co-pilot who crashed a Germanwings plane into the French Alps in March feared he was going blind and may have been unfit to fly.
According to a French prosecutor, Andreas Lubitz, who is thought to have deliberately crashed the plane he was co-piloting — killing himself and all 149 others on board — after locking the captain out of the cockpit, "had seven medical appointments in the month before the crash, including three with a psychiatrist," the Associated Press reports. Some doctors felt that Lubitz was psychologically unfit to fly. "Despite their concerns, however, the doctors were bound by German patient privacy laws not to disclose information about Lubitz's condition," BuzzFeed News' Jim Dalrymple II writes.
The Wall Street Journal reports that prosecutors are widening their investigation, the "clearest sign that investigators are focusing on the question of whether systemic failures" allowed Lubitz to carry out the crash.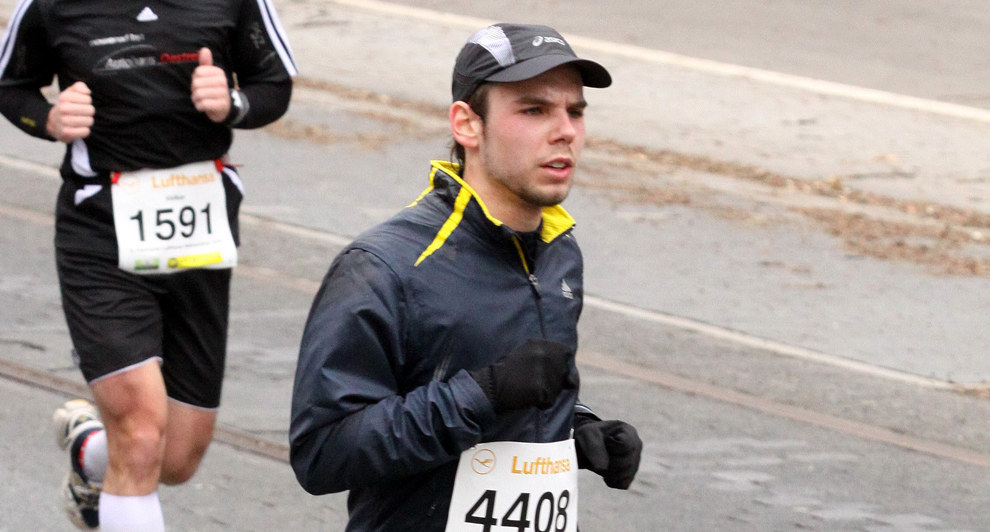 A civil rights leader has disguised herself as black for years, her parents say.
Rachel Dolezal, president of the Spokane, Washington, chapter of the NAACP since January, has been passing herself off as black for years. Dolezal's father, Larry Dolezal, when reached by BuzzFeed News late Thursday, said that he and her mother are both white. "She's our birth daughter and we're both of European descent," he said, adding, "we're puzzled and it's very sad." Her parents also told BuzzFeed News that she is passing off her younger adopted black brother as her own son.
Larry Dolezal said he could not fully explain why his daughter might have wanted to pose as a black woman. But, he added: "She has over the past 20 years assimilated herself into the African American community through her various advocacy and social justice work, and so that may be part of the answer."
Quick things to know:
WEEKEND READS

Our special guest this week is Dave Mauro, BuzzFeed's lead iOS developer (and working on the soon-to-be-launched BuzzFeed News app!) sharing some of his favorite stories recently.

Coraline Ada Ehmke, in Model View Culture, asks the open source community to do better for itself by challenging the assumptions made in service of the myth of the meritocracy. "Is it really enough to be measured by the quality of our code alone?" Or should we, as she writes, "embrace a messy, beautiful, and ambiguous world in which we celebrate ourselves as human beings first, and producers of intellectual value second?"
Fallen.io is an interactive history and data visualization of the casualties of World War II. Neil Halloran does an excellent job of showing when and where the war took its biggest tolls on the lives of both soldiers and civilians. While it is a humbling and sad recollection of the war, it also helps put our "Long Peace" into perspective and lets us take a step back from a time when it can often feel like there's always some conflict claiming too many lives around the world.
"The Unkillable Demon King", or sometimes simply "God", is how professional League of Legends player Lee Sang-hyeok is best known to his fans. Mina Kimes, in ESPN, gives a great introduction to the world of Korean eSports where the fans intensely adore their heroes, but are also quick to change loyalties at the first sign of failure. And at the center of it: a shy, young boy who has somehow come to bear the burden of a nation's pride.
The world of competitive Magic: the Gathering and its intersection with psychotropic drugs is certainly not something I've spent time considering, but CML's first-hand account in Gawker of his win while high on magic mushrooms is just the right kind of hilarious. It's entirely possible the read is all the better having no idea what M:tG is all about.
Happy Friday
Earlier this week, Nobel Prize-winning scientist Sir Tim Hunt made sexist remarks during a conference in Seoul honoring women in science. "Let me tell you about my trouble with girls," the British scientist reportedly said. "You fall in love with them, they fall in love with you, and when you criticize them, they cry!" and said he favored single-sex labs. So, women scientists, including marine biologists, archeologists, and astrophysicists are tweeting "sexy" photos of themselves at work with the hashtag #distractinglysexy to shut down sexism. These biohazard suits are clearly NSFW.