What's Going On Around The World Today?
Two convicted murderers who escaped from a New York prison could be heading to Vermont, officials say. The Environmental Protection Agency concluded that airplane exhaust worsens global warming. And meet a woman who has met two of her real-life doppelgangers.
HERE ARE THE TOP STORIES
The Environmental Protection Agency is paving the way for regulations on U.S. airline emissions.
The EPA has concluded that airplane exhaust worsens global warming by adding some 760 million tons of greenhouse gases to the atmosphere every year. "The long-awaited scientific finding paves the way for U.S. airlines to conform to international airline emissions rules aimed at lowering airline emissions worldwide," BuzzFeed News' Dan Vergano writes. Those rules will come from the United Nations' International Civil Aviation Organization and are expected in February 2016. There's a 60-day comment period for the proposed EPA rules.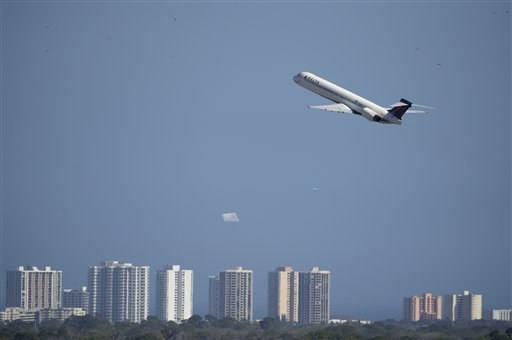 And a little extra.

The move is too much for some Republicans, who say the regulations will lead to higher ticket prices. And it's not enough for some environmental groups that want more drastic steps. But the airline industry is on board, with one trade group saying it's "critical that aircraft emissions standards continue to be agreed upon at the international level."
President Obama approved the deployment of more military personnel to train Iraqi forces fighting ISIS.
"The additional 450 American military personnel will be deployed to Iraq to join the 3,100 troops already on the ground there," BuzzFeed News' Hayes Brown writes. The U.S. personnel will not be conducting ground combat operations, but will "train, advise, and assist" Iraqi forces in the country's Anbar province, the White House said in a statement.
And a little extra.
A U.S. citizen died fighting alongside Kurdish forces in Syria. Keith Broomfield is "believed to be the first U.S. citizen to die fighting ISIS with the [Kurdish People's Protection Union]," NBC News writes. His death was confirmed by the U.S. State Department.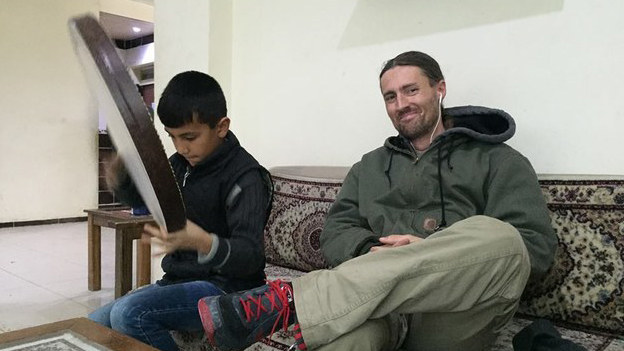 Meanwhile, sources in al-Qaeda say the group has been torn apart by ISIS. They say al-Qaeda has been "drained of recruits and money after losing territory and prestige to its former subordinate division," The Guardian writes.

WE'RE KEEPING AN EYE ON
Two convicted murderers who escaped from a New York prison could be heading to Vermont.
New York Gov. Andrew Cuomo and Vermont Gov. Peter Shumlin said yesterday that David Sweat and Richard Matt might be headed for a Vermont camping ground. More than 400 law enforcement officers are involved in the hunt for the escaped convicts. Cuomo has said the men must have had help from the inside during their escape, but so far no one has been arrested or charged. A prison employee "may have had some sort of role in assisting them," New York State Police Superintendent Joseph D'Amico said, according to CNN.
What's next?
The New York State Police and the Vermont State Police are coordinating efforts to find the men. New York police are continuing to look in the town of Willsboro, even though a tip there led to a manhunt on Tuesday that turned up nothing. Police are also continuing to go door-to-door in Dannemora, where the prison is located.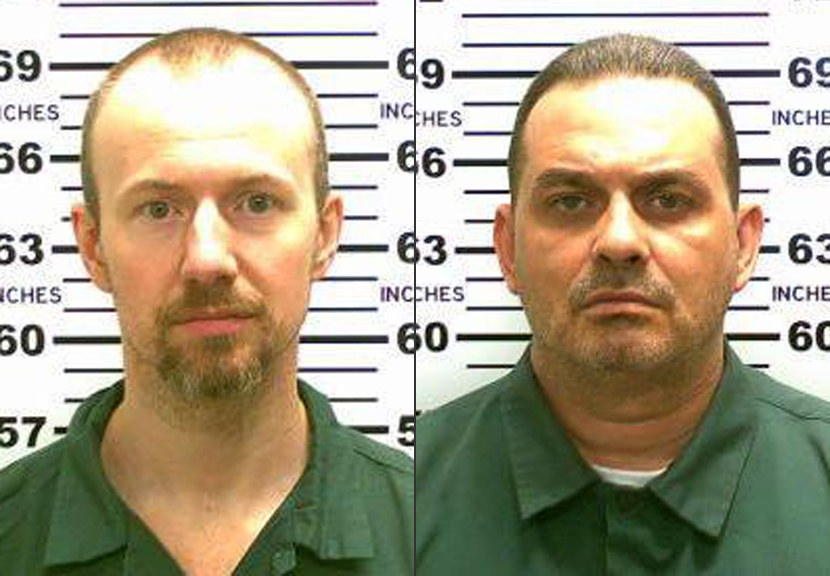 Millions of people could lose health insurance as the result of a looming U.S. Supreme Court decision, and Republicans say they have a plan.
But they won't share it yet. The high court is set to issue a decision this month that could cause people who get health insurance from the marketplaces run by the federal government under the Affordable Care Act to lose their coverage. The case is the result of a challenge to the health care law based on wording about states running the insurance marketplaces, rather than the federal government.
What's next?
Residents of as many as 37 states are at risk of losing coverage — about 6 million Americans, according to the Los Angeles Times. The Times wrote earlier this week that, should the justices invalidate the federally run insurance marketplaces, there are few viable options for preserving coverage. And on Monday, Senate Majority Leader Mitch McConnell, a Kentucky Republican, told a radio host that there is a plan that depends on the outcome of the Supreme Court ruling. "We'll let you know," he said.
DID YOU HEAR ABOUT THIS?
Juan Felipe Herrera will become the first Latino poet laureate of the United States.
Herrera, 66, is the son of migrant farm workers and grew up in California. He has written 28 books, according to the Library of Congress. Immigration is a common theme in his poetry, and he's also "a celebrated young adult and children's book author," BuzzFeed News' Mary Ann Georgantopoulos writes. You can read a couple of his poems in her story.
How Iggy Azalea went from having the song of the summer to a canceled tour.
The Washington Post's Soraya Nadia McDonald has a great read on Azalea, whose song "Fancy" was at the top of the charts last year. But after her tour went from delayed to canceled, "a highly palpable wave of schadenfreude made its way through the Internet," McDonald writes. "At its core, rejection of Azalea wasn't just about the fact that she was a white Australian woman who rapped like a black girl from Atlanta — it was that, to many, it was obvious that she'd jumped to the head of the line because of it."
Quick things to know:
Happy Thursday
What are the odds of you meeting your perfect look-alike? What are the odds of you meeting two of them? As part of the Twin Strangers project in Ireland, a woman named Niamh met not one but two doppelgangers. "After they met, they used makeup and contact lenses to really bring the 'twin stranger' look together," BuzzFeed's Nick Guillory writes. We're seeing double.