What's Going On Around The World Today?
A massive manhunt is underway for two escaped prisoners in upstate New York. A federal appeals court upheld a Texas law that imposes regulations on the state's abortion clinics. And check out some magical images taken by video creators in San Francisco.
HERE ARE THE TOP STORIES
The U.S. is shifting its strategy for fighting ISIS and sending military advisers to help Iraqi forces.
A day after President Obama said the U.S. doesn't have a "complete strategy" for fighting ISIS, the New York Times and the Wall Street Journal reported that the Obama administration is planning to send hundreds more military trainers to Iraq to help forces there retake the key city of Ramadi, which ISIS captured last month. The city, which is the capital of the Anbar province, is seen as a strategic location due to its size and proximity to the country's capital, Baghdad.

And a little extra.
The plan for more trainers is a "major shift of strategy," according to the Times. The U.S. had planned to recapture Mosul — a city that ISIS took control of last year — this year, but now that probably won't happen until 2016. "State Department officials have long highlighted the strategic importance of Anbar [where Ramadi is located], which is home to many of Iraq's Sunni tribes and borders Saudi Arabia and Jordan," the Times writes.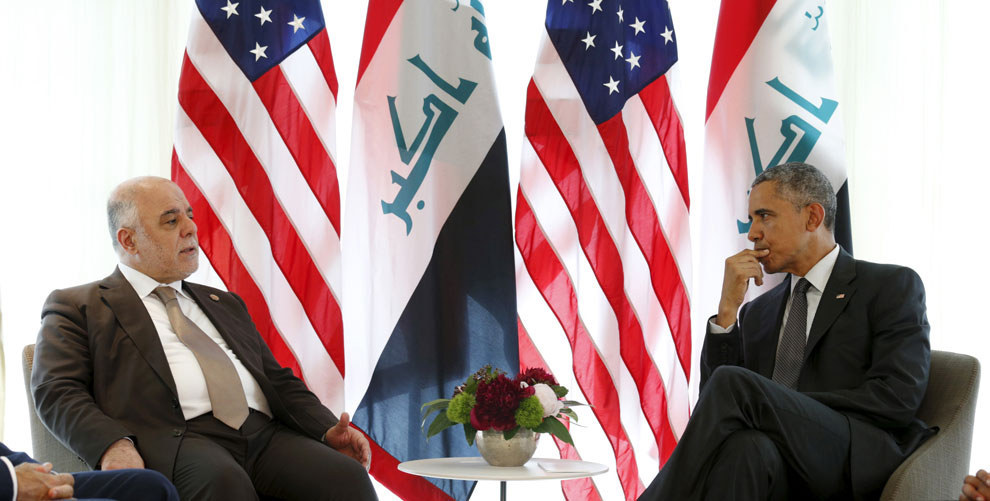 A massive search for two escaped inmates in a small New York town came up empty.
New York State Police sent 440 law enforcement officers to the border between Clinton and Essex counties in upstate New York on Tuesday, in what has become a large-scale manhunt for convicted murderers Richard Matt and David Sweat. Matt and Sweat escaped from the Clinton Correctional Facility on Saturday by cutting their way through a steel wall and crawling through a drain pipe to emerge from a manhole.
However, "by early evening, it appeared the sweep had come up empty, and there was no confirmation from police that the escaped convicts had been there," according to the Associated Press.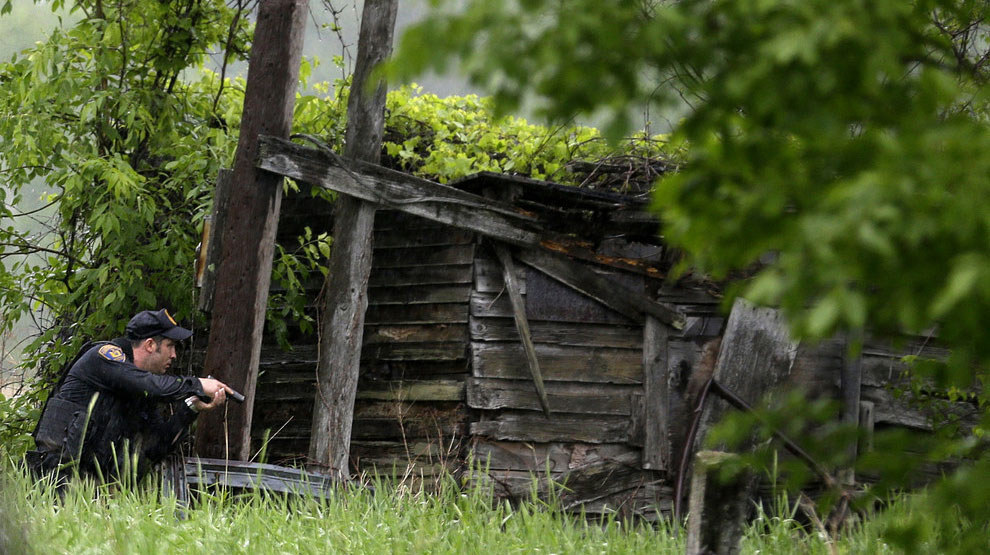 And a little extra.
As the search for the two men continues, many questions about the escape remain unanswered, but one of them stands out: How did two inmates locked up in a maximum security prison get their hands on a set of power tools?
For up-to-the-minute developments, follow BuzzFeed News' coverage of the manhunt here.

WE'RE KEEPING AN EYE ON

A federal appeals court upheld a Texas law that imposes strict regulations on nearly all of the state's abortion clinics.
The Texas law, signed by then-Gov. Rick Perry in 2013, "requires facilities to meet the same high standards as ambulatory surgical centers (ASCs), where outpatient surgery is performed, and mandates that doctors that perform abortion also have the power to admit patients to nearby hospitals," BuzzFeed News' Tasneem Nashrulla writes.
A federal judge originally struck down the law, but Texas appealed. The law could leave Texas "with fewer than a dozen clinics across its more than 267,000 square miles. There were 41 when the law was passed," the New York Times writes.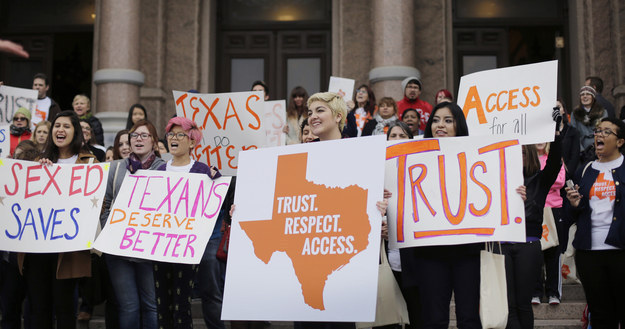 What's next?
The court's decision could take effect in about 22 days, according to the Times. But opponents of the law might ask for its implementation to be put on hold while they appeal to the U.S. Supreme Court. The Supreme Court will only invalidate a law if it imposes an undue burden on what it calls "a large fraction of relevant cases."
Lawyers for the abortion clinics said that when the law takes effect about 900,000 of reproductive-age women will live 150 miles or more away from the nearest clinic. However, the appeals court found that that percentage of affected women amounted to 17%, a figure that was not a "large fraction," according to the Times.

DID YOU HEAR ABOUT THIS?
Student activists convinced the country to care about campus sexual assault. Can they do the same for domestic violence on campus?
"Universities all over the country are under fire for how they handle sexual assault under Title IX, the federal law that prohibits discrimination on the basis of sex in any federally funded education program … But few people know that Title IX also protects students from domestic violence, which includes physical and psychological harm," BuzzFeed News' Katie J.M. Baker writes.
"The next wave of Title IX activism, researchers and activists say, will focus on how colleges investigate allegations of and provide resources to students in abusive relationships. And it's going to be just as complicated and contentious," Baker writes.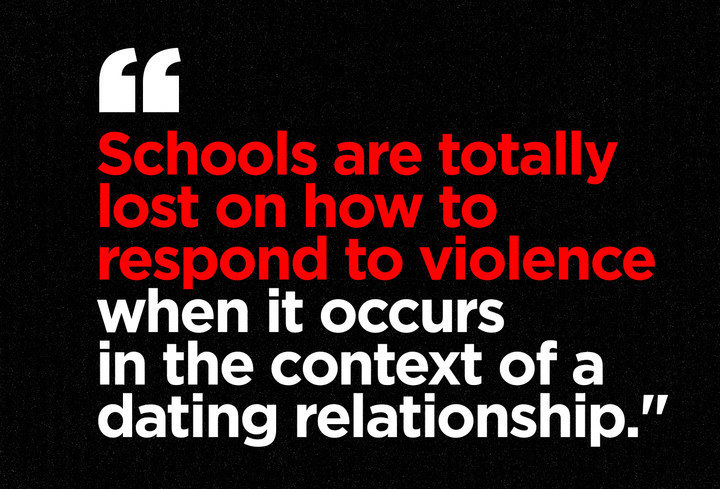 Answer this without thinking about it too much: Where do you go when you want to hear a new song?
That's a question posed by BuzzFeed News' Reggie Ugwu in this piece looking at whether Apple can make listening to music easy again. Following Apple's announcement of its new music streaming service on Monday, Ugwu writes that "Apple Music isn't so much another streaming service as an ambitious attempt to make the experience of listening to and discovering music more seamless and less compromised."
We'd also recommend this piece from BuzzFeed News' Charlie Warzel on Apple's junk drawer problem. You know, it's that folder where you put all of Apple's apps that you can't delete.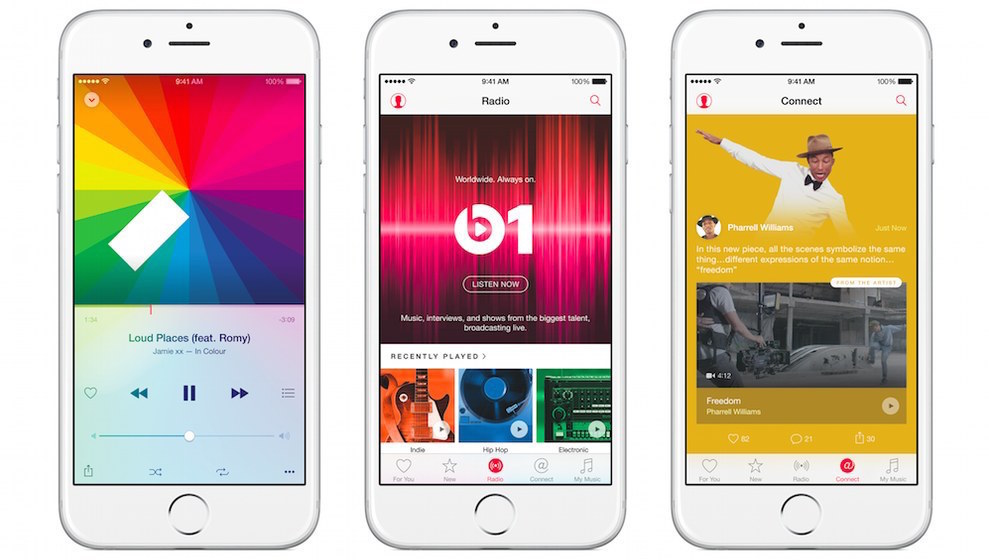 The rent is too damn high: In search of the truth about Airbnb's impact on housing.
Seven years since Airbnb was founded, policymakers at home and around the world are getting serious about regulating the housing rental service. But understanding the impact the company has on cities, let alone controlling it, won't be easy. "The more you look at the numbers, the clearer it becomes just how complicated an issue this is … But just because Airbnb's impact on affordable housing is difficult to measure doesn't mean it doesn't exist," BuzzFeed News' Caroline O'Donovan writes.
Quick things to know:
An Australian photographer traveled to little-known parts of the United States, South Africa, and her own country to document the lives of the teenage girls from small towns. (BuzzFeed)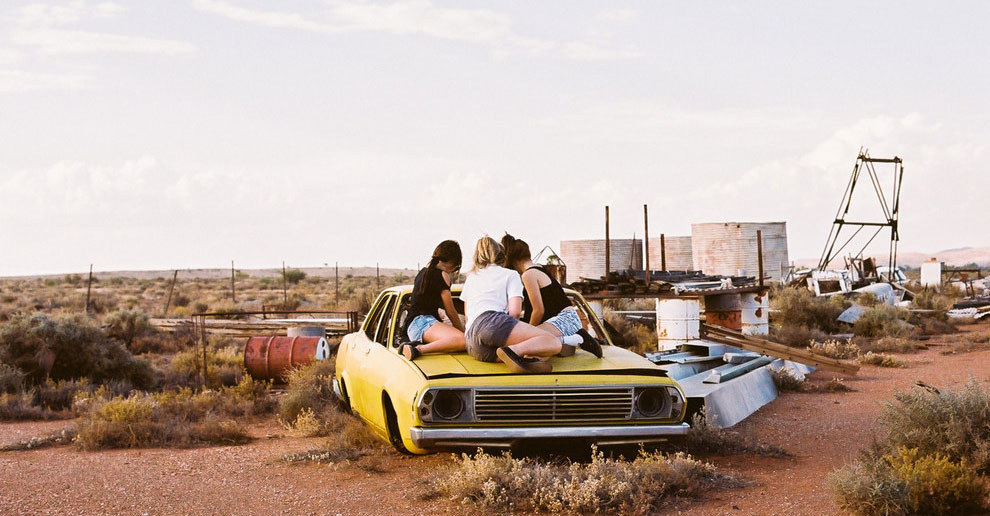 Happy Wednesday
Ever been to San Francisco? Then you know how intense those hills can be. But instead of seeing them as exhausting calorie-burners, video creators Karen Cheng and Ross Ching saw a chance to have some visual fun. "By tilting the camera so it perfectly aligns with the sidewalk, Karen was able to achieve some pretty cool illusions," BuzzFeed's Allison Bagg writes. Time to find a hill.