What's Going On Around The World Today?
President Obama criticized Kenya for its record on women's rights and LGBT rights during his visit. A judge said 1,700 immigrant women and children who fled violence in Central America should be released from U.S. detention. And people were excited about a running magazine's choice of cover model.
HERE ARE THE TOP STORIES
President Obama praised Kenya on his visit but warned of challenges ahead.
On Sunday, finishing up his visit to the east African country — the first by a sitting U.S. president — Obama welcomed Kenya's newfound political stability, pointing out that young Kenyans today did not have to emigrate, like his father did, in search for a better life. But he also told Kenyan President Uhuru Kenyatta he must do more to stamp out corruption and improve its human rights record.
Obama also called for a greater role for women and girls in Kenyan society. And on Saturday, he criticized the nation, as well as other African countries, for a poor record on LGBT rights.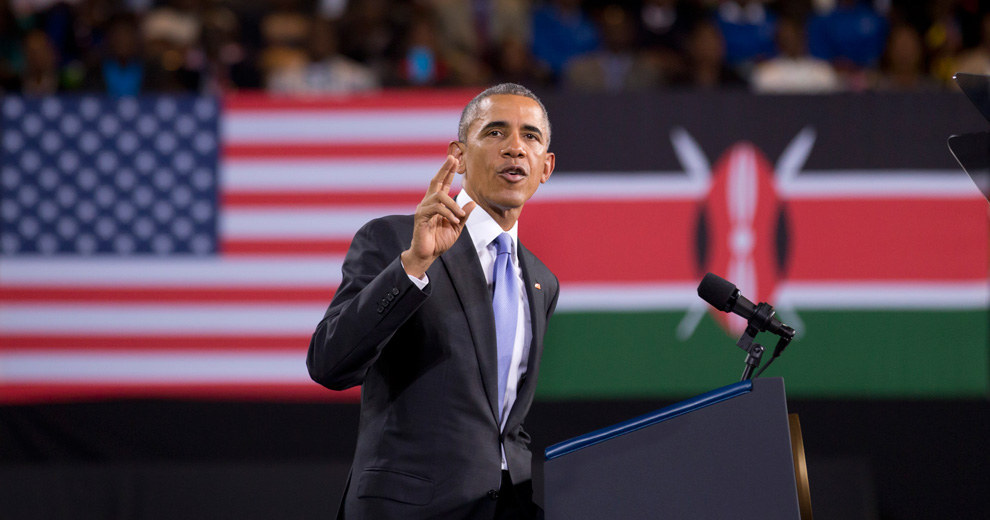 Obama's next stop is Ethiopia. Among the issues he'll discuss are "recent elections in which the ruling party secured all of the parliamentary seats, and a further clampdown on the media and the jailing of bloggers," BBC News' Karen Allen writes. Obama is the first sitting U.S. president to visit the country and will be the first to address the 54-member African Union on Tuesday.

And a little extra.
A new Nairobi exhibit of political cartoons traces Kenyans' falling in and out of love with Obama.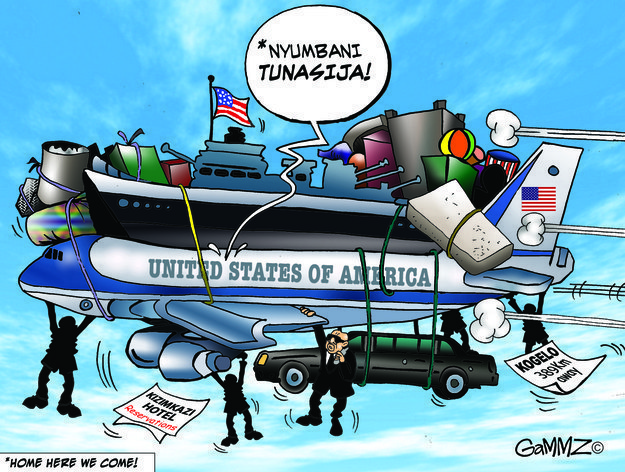 An aid worker was raped in South Sudan and the United Nations did almost nothing about it.
A Canadian woman went to South Sudan hoping to help its women and girls weather violence. Instead, she experienced sexual violence herself. And it would take her several months to find out that, despite the U.N.'s "zero tolerance" for the crime that was perpetrated against her, there would never be any real justice. BuzzFeed News' Jina Moore reports from Bentiu, South Sudan.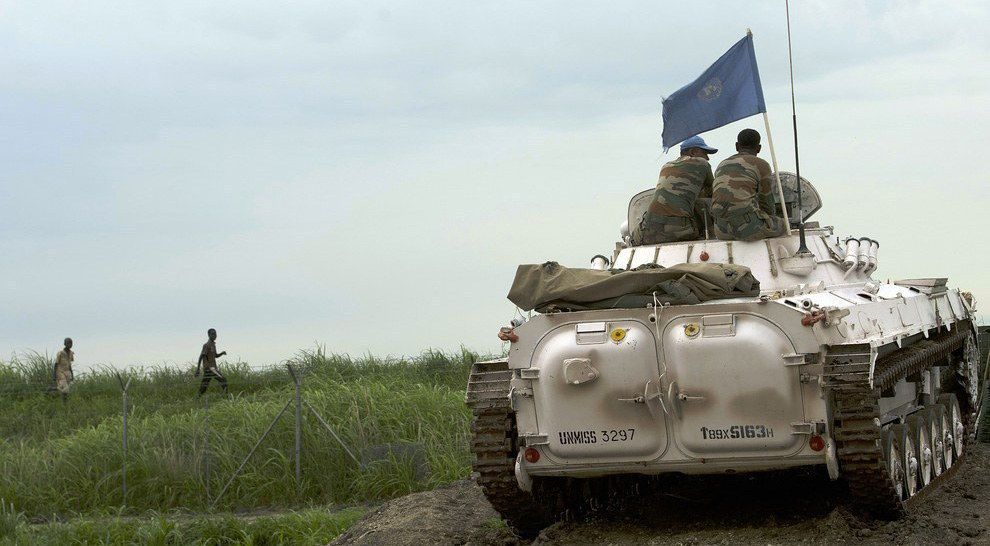 WE'RE KEEPING AN EYE ON
A U.S. federal judge ordered the release of immigrant mothers and children from detention.
Around 1,700 mothers and children are currently being held in immigration detention after fleeing violence in Central America. Officials from the Department of Homeland Security began detaining families last summer after a surge of undocumented immigrants arrived at the U.S.-Mexico border, BuzzFeed News' David Mack writes. The families are held at the facilities, located in Texas and Pennsylvania, while their claims for asylum are processed.
"The court received evidence from some of those being detained in the prison-like, 'secure' facilities who complained of overcrowding, inadequate nutrition, poor hygiene, subpar medical treatment, and not being allowed visits from family members," Mack writes.
What's next?
Homeland Security officials have until Aug. 3 to come up with a plan for releasing the mothers and children. A spokeswoman for U.S. Immigration and Customs Enforcement (ICE) told the Los Angeles Times that officials were reviewing the ruling to "determine appropriate next steps." Earlier this month, ICE officials told BuzzFeed News they had begun releasing from detention undocumented immigrant families who have valid asylum claims.

DID YOU HEAR ABOUT THIS?
"We live where we work, and we can't leave … We are like modern-day slaves."
The United States' H-2 visa program invites foreign workers to do some of the most menial labor in America. Then it leaves them at the mercy of their employers. Thousands of these workers have been abused — deprived of their fair pay, imprisoned, starved, beaten, raped, and threatened with deportation if they dare complain. And the government says it can do little to help. A BuzzFeed News investigation.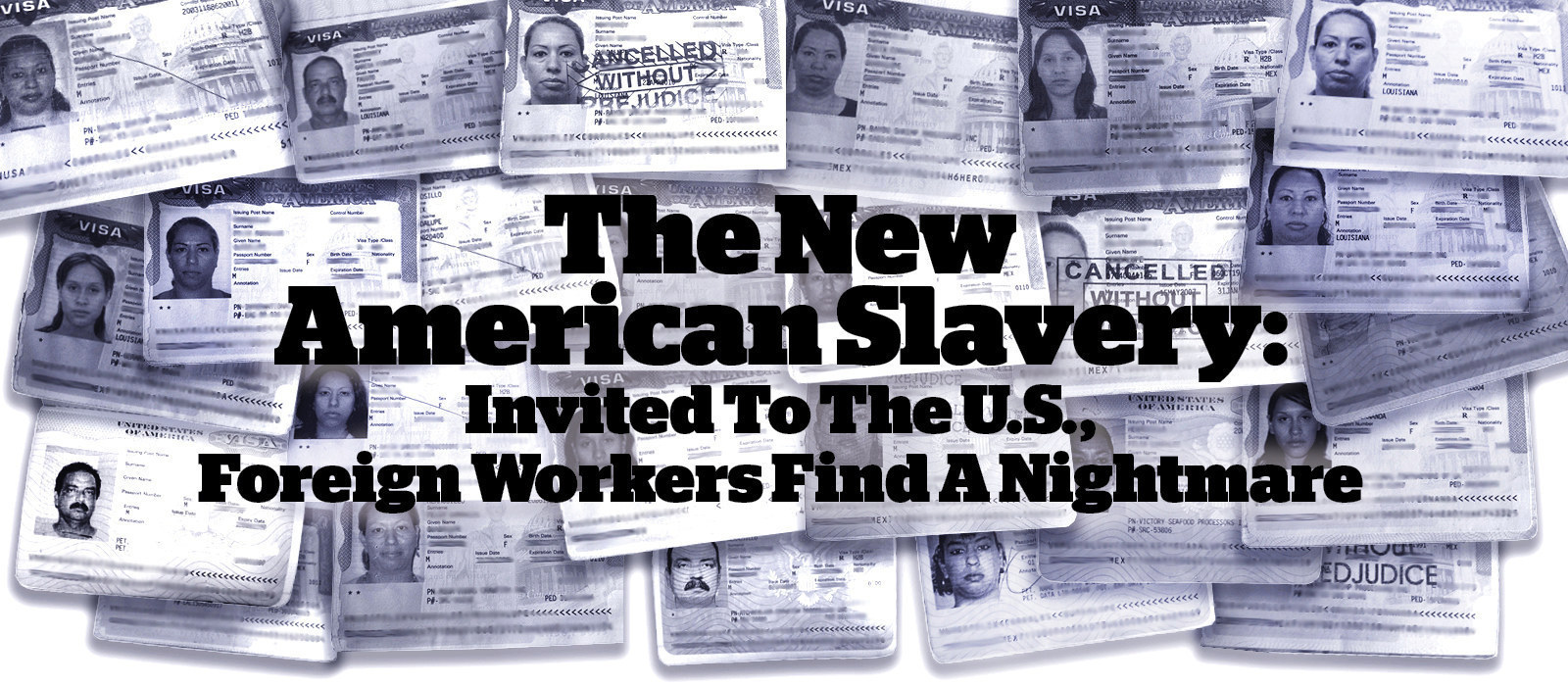 Quick things to know:
Today in Twitter: Twitter is deleting stolen jokes on copyright grounds. (The Verge) And Kim Kardashian asked for the ability to edit tweets and Twitter's CEO called it a "great idea!" (BuzzFeed News)
Happy Monday
A plus-size model on the cover of a magazine — especially a fitness magazine — is relatively rare. So people were excited when Women's Running featured runner and model Erica Schenk on its cover. The magazine's editor in chief, Jessica Sebor, said, "Runners come in all shapes and sizes. You can go any race finish line, from a 5K to a marathon, and see that. It was important for us to celebrate that."
Want a news roundup like this in your inbox every weekday? Enter your email address to sign up now!
For the latest updates, download the BuzzFeed News app for iOS now!