What's Going On Around The World Today?
NASA released a stunningly detailed image of Pluto's surface. Caitlyn Jenner gave an emotional speech about acceptance at the ESPYs. And we have some Vines that perfectly sum up a day of fasting during Ramadan.
HERE ARE THE TOP STORIES
Greece's parliament voted to approve unpopular austerity measures required for a bailout deal.
The austerity measures, which include pension cuts and higher taxes, were a condition of receiving emergency aid until a larger bailout package of up to 86 billion euros is finalized.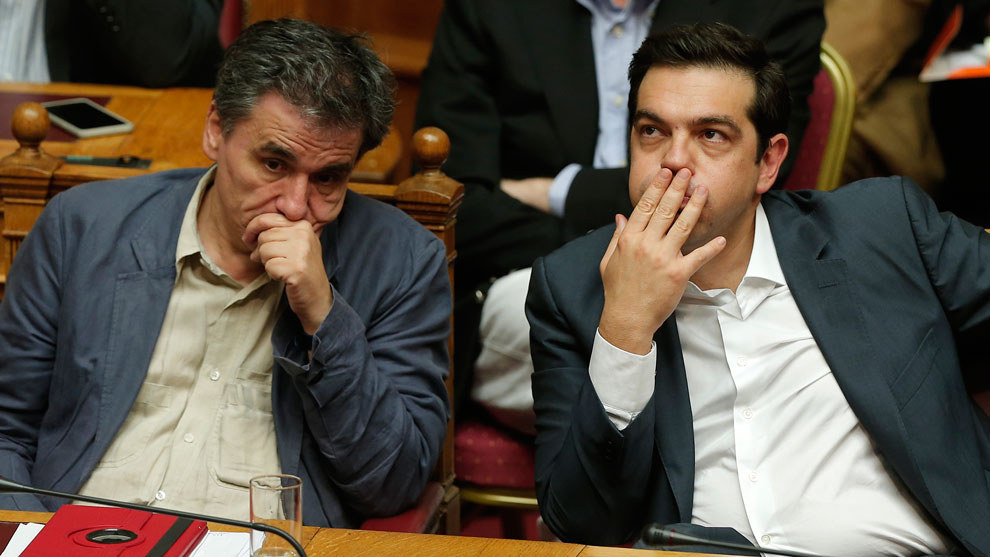 So, what does this vote do?
It makes Greece eligible for nearly 8-billion euros in emergency funding to keep its banks open.

That'll allow it to make a 3-billion euro payment to the European Central Bank due next Monday.

It also gives the country some time to finalize the three-year 86-billion bailout package.
Ahead of the vote, thousands of protesters gathered outside of the parliament building in some of "the worst protest violence this year," according to Reuters. If the pension cuts and tax increases sound familiar, it's because the austerity measures being voted on yesterday strongly resembled the measures Greek voters had previously voted to reject.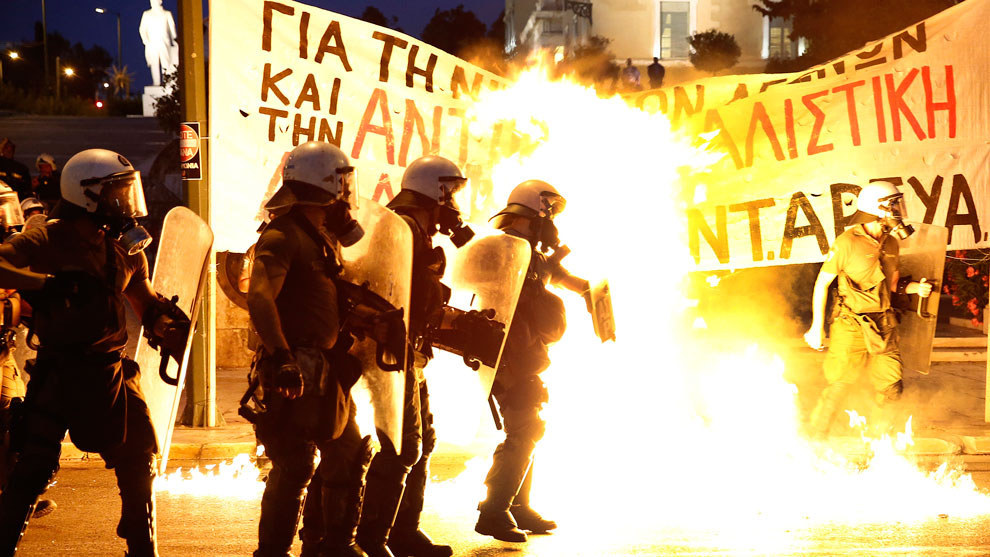 Caitlyn Jenner gave an emotional speech at the ESPYs about accepting transgender people.
In her first major public appearance since announcing she is transgender, the Olympic gold medalist took the stage to accept the Arthur Ashe Courage Award at the ESPYs (that's short for "Excellence in Sports Performance Yearly Award" and is presented by ESPN). Jenner talked about how she has repeatedly overcome high-pressure challenges over the years but "this transition has been harder on me than anything I could have imagined. And that's the case for so many others besides me," she said.
"For that reason alone, trans people deserve something vital, they deserve your respect." Jenner also took a moment to highlight recent homicide and suicide involving trans people. "If you want to call me names, make jokes, doubt my intentions, go ahead, because the reality is, I can take it," Jenner said. "But for the thousands of kids out there coming to terms with being true to who they are, they shouldn't have to take it."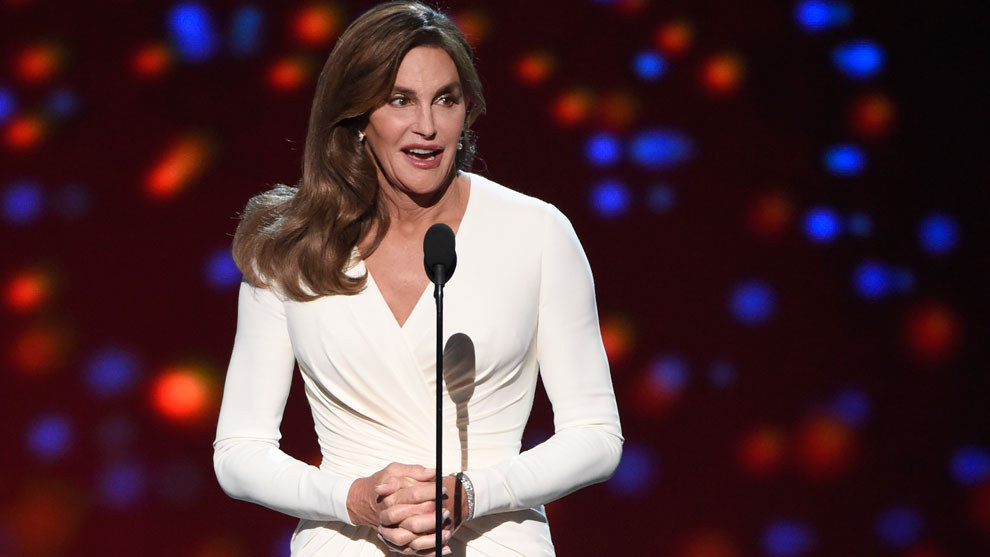 WE'RE KEEPING AN EYE ON
Japanese lawmakers approved two bills that could pave the way for troops to fight overseas for the first time since World War II.
Japanese Prime Minister Shinzo Abe pushed for the bills, despite protests in Tokyo, saying it's necessary to expand the role of the military, according to BBC News. The bills could change Japan's post-WWII constitution that includes the "collective self-defense" doctrine, which bars the country from using force except in cases of self-defense. More than half of Japanese citizens oppose the bills, which were approved by Japan's lower house of parliament, and thousands demonstrated outside of parliament yesterday.
What's next?
The upper house has 60 days to rule on the bills, "but many expect them to eventually be passed into law," BBC writes. However, "the opposition is expected to launch legal challenges to rule the bills as unconstitutional."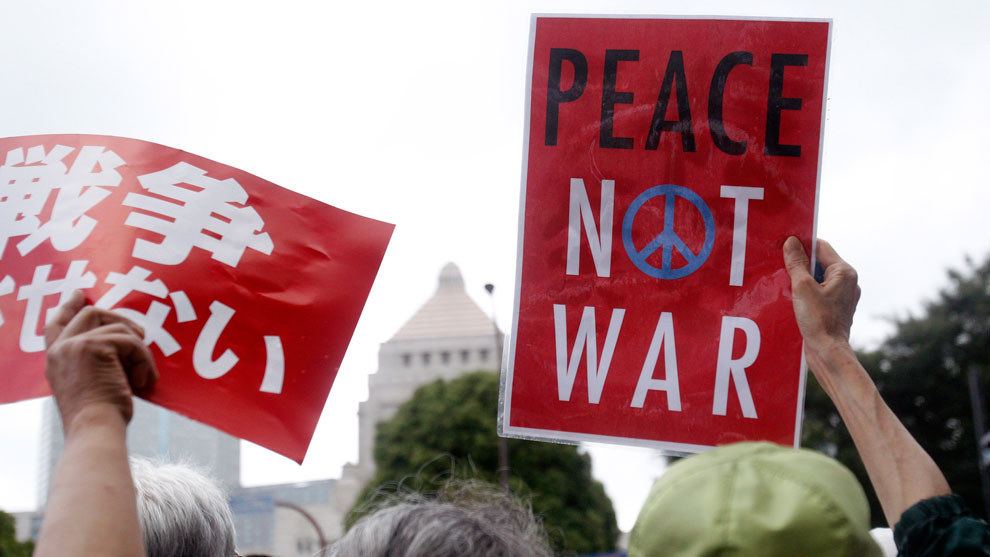 The U.S. government is reviewing footage of a fatal police shooting of an unarmed Latino man in Southern California.
Dashcam video of the incident was published Tuesday by the Los Angeles Times, prompting the review, which the U.S. attorney's office confirmed to BuzzFeed News yesterday. One man died and another was injured in the incident. The city of Gardena has already reached a $4.7 million settlement with the family of Ricardo Diaz Zeferino, who was fatally shot on June 12, 2013.
What's next?
The review of the footage could lead to a formal investigation, Thom Mrozek, a spokesperson for the U.S. attorney's office, told BuzzFeed News. Investigations into officer-involved shootings in California usually fall to local agencies, but in the aftermath of shootings in places like Ferguson, Missouri, federal officials are getting involved.

DID YOU HEAR ABOUT THIS?
The latest photo of Pluto practically puts you on its surface.
"Not so long ago, Pluto was little more than a blurry cluster of pixels," Nicola Twilley writes in the New Yorker. But, earlier this week, NASA's New Horizons spacecraft flew the closest it's ever been to Pluto, which is 3 billion miles away, and now we have beautiful photos from the mission.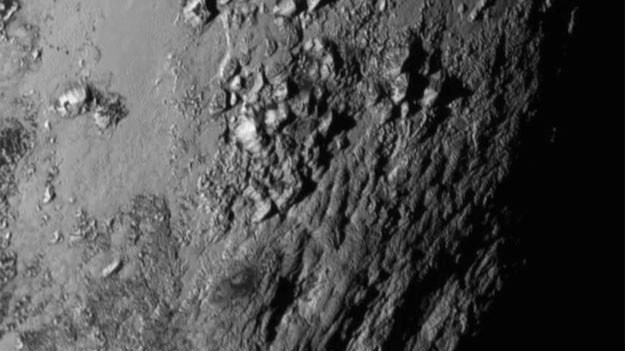 "Pluto has turned out to be an extraordinarily complex and interesting world. For the first time, we know that," John Grunsfeld, NASA's associate administrator for science missions, said after the flyby. If you can't get enough of our favorite dwarf planet, here are 10 facts about NASA's Pluto mission and what's to come.
Want a news roundup like this in your inbox every weekday? Enter your email address to sign up now!
For the latest updates, download the BuzzFeed News app for iOS now!