What's Going On Around The World Today
President Barack Obama plans to expand background checks and the monitoring of gun sales in the U.S. Doctors in England are planning their first strike since 1975. And a look at a 15-story-high statue in China of the late communist leader Mao Zedong.
HERE ARE THE TOP STORIES
President Obama is planning to overhaul the national firearms background check system in order to keep guns out of the wrong hands.
The president's plan, which is expected to move forward today, will require hundreds of federal agents to improve enforcement of background checks by gun sellers online and at gun shows.
Obama is taking executive action, a legally binding order by the president, as a way to bypass a gridlocked U.S. Congress. The actions are his most aggressive executive measures since the 2013 school shooting in Newtown, Connecticut, in which 20 children and six adults were killed, BuzzFeed News' Mike Hayes reports.
"Obama is expected to face some pushback, particularly from those in the Republican party who feel the president is overstepping," Hayes writes. Republican House Speaker Paul Ryan on Monday accused the president of "at minimum subverting the legislative branch, and potentially overturning its will."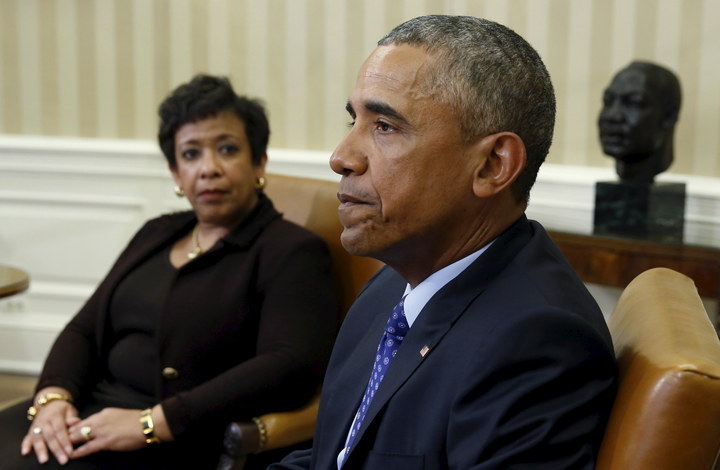 Some key points.

The Obama administration is also looking to build a new online background check system. U.S. Attorney General Loretta Lynch said the current system is "working with the best of 1990s technology."

The White House hopes to add 200 new Alcohol, Tobacco, and Firearms agents and more than 230 FBI agents to make sure for-profit gun sellers conduct background checks on all their buyers.

"Obama would also devote $500 million more in federal funds to treating mental illness — a move that could require congressional approval — and require that firearms lost in transit between a manufacturer and a seller be reported to federal authorities," the Washington Post writes.
For the latest news and stories, download the BuzzFeed News app for iOS and Android (In U.S. app stores only).
WE'RE KEEPING AN EYE ON
Doctors in England are planning to go on strike for the first time since 1975.
Talks between the British Medical Association (BMA) and the British government over proposed changes to pay and working hours of so-called junior doctors — a term used for those in the first 10 years of their career — ended without an agreement. BuzzFeed UK's Laura Silver reports:
The strike is in response to proposed changes to the doctors' contracts, which they say aren't safe or fair. The changes include an increase in their "sociable working hours" (hours for which doctors are paid a standard rate) as well as the removal of annual pay rises.
As a result, junior doctors in England plan to only perform emergency care on Jan. 12, and between Jan. 26 and Jan. 28. On Feb. 10, the doctors are planning a full walkout. Both sides said they'd be willing to continue negotiations to try to avoid the strike.
"We sincerely regret the disruption that industrial action will cause, but junior doctors have been left with no option," BMA chair Mark Porter said in a statement. "It is because the government's proposals would be bad for patient care as well as junior doctors in the long term that we are taking this stand."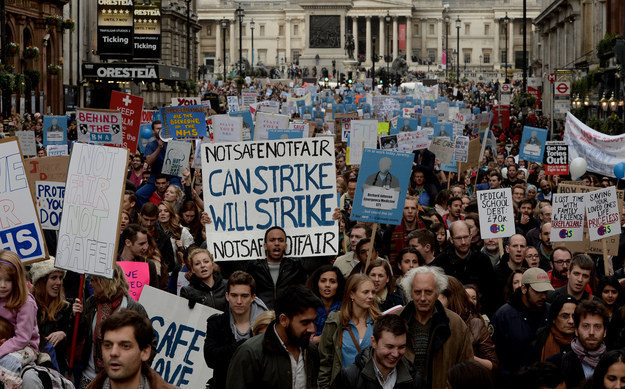 An Oregon sheriff told the anti-government activists occupying a federal refuge facility in his jurisdiction to go home.
Still happening: the occupation of the federally owned Malheur Wildlife Refuge by a group of armed militia members since Saturday as part of a demonstration against the U.S. government. BuzzFeed News' Salvador Hernandez is reporting from Oregon.
The FBI has taken the lead on the ongoing standoff and officials said they would be working with local law enforcement to "bring a peaceful resolution to the situation."

The occupation was also in protest of the prison sentences handed down to local ranchers Dwight Hammond Jr. and his son, Steve, who were convicted of arson after they burned 139 acres of federal land in 2001.

Ammon Bundy, a Nevada rancher, is acting as one of the militia's leaders. He is the son of Cliven Bundy, who has a history of clashing with the federal government over land grazing rights.

Bundy said the anti-government activists are seeking to help the Hammonds after a federal court determined they had burned federal land in an effort to hide illegal activities. Bundy said the family had been persecuted because they refused to sell their land to the federal government.

The Hammonds turned themselves in to the U.S. Bureau of Prisons yesterday.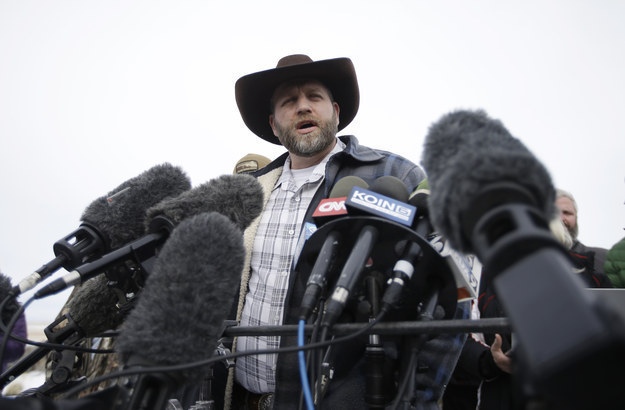 DID YOU HEAR ABOUT THIS?

The remarkable story behind a Syrian couple hugging at an airport.
To any onlooker at London's Heathrow airport last Friday, Rose and Ahmad looked like any other couple embracing each other at the arrivals gate. He lifted Rose off her feet and swung her around in the air. The pair beamed with happiness.
But they were no ordinary couple: It was the first time Rose had seen Ahmad since they were separated more than three years ago as a result of the Syrian conflict. BuzzFeed News' Rossalyn Warren uncovered the story behind the picture that went viral.
The story involves an engagement, years of separation, deaths in the Syrian civil war, and Ahmad's detainment in late 2013. Eventually, in March 2014, Ahmad was released and to this day he finds it difficult to talk about the torture he suffered while he was detained.

Even though the couple are now legally married, they never got a chance to celebrate. And Rose isn't planning a wedding — she's just happy to be reunited with Ahmad after years of separation. "I still have my engagement dress that I never wore," Rose told BuzzFeed News. "I've had it since April 2013 until today. I'll keep it as a memory, both a happy and sad memory. I finally feel free to sleep calmly after all these years."
Quick things to know: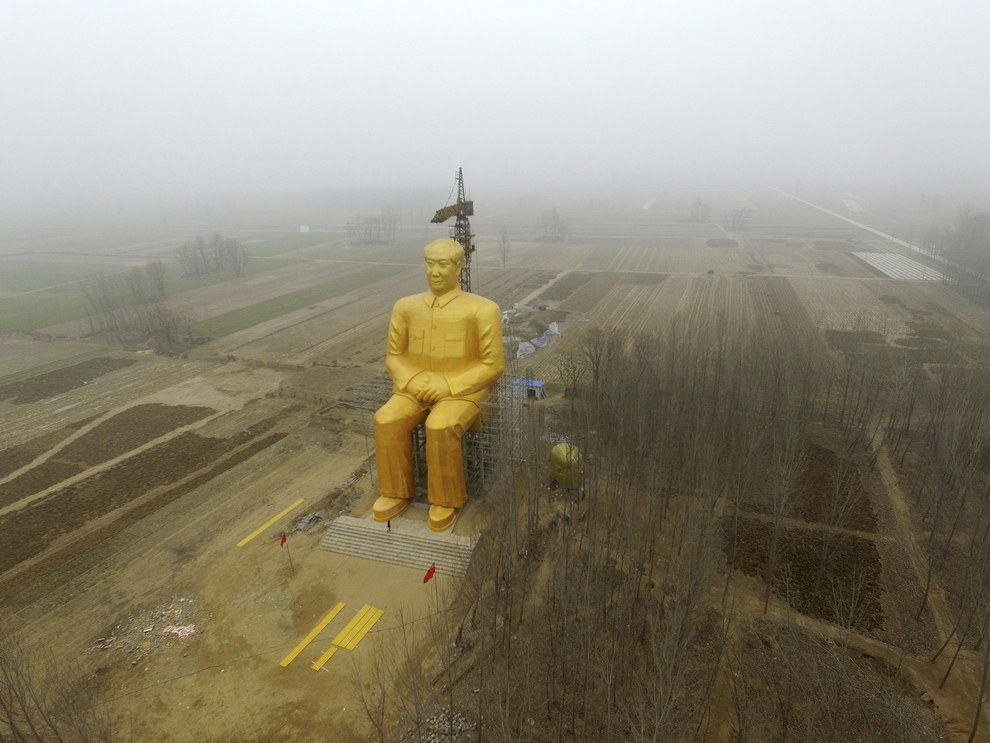 Happy Tuesday
Four new elements have officially been added to the periodic table. These elements don't exist in nature and can only be created in the lab by blasting particles at each other with a particle accelerator. They don't last for very long, either; we're talking about tiny fractions of a second here, BuzzFeed's Alex Kasprak reports. But the fun doesn't end there: In addition to having the honor of making the discovery, the research groups that confirmed their existence get to name them too. The new elements can be named after a mythological concept, a mineral, a place or country, a property, or a scientist. The sky's the limitium.
Want a news roundup like this in your inbox every weekday? Enter your email address to sign up now!
For the latest updates, download the BuzzFeed News app for iOS and Android now!