What's Going On Around The World Today
India's Supreme Court will hear a challenge to a law that criminalizes homosexuality. The spread of the Zika virus could open the door to a new debate about abortion. And are you doing an awesome job at work? We'll help you ask for that ~much deserved~ raise.
HERE ARE THE TOP STORIES
The U.K. will accept more young and unaccompanied refugees from "conflict regions."
The government will work with the United Nations to identify "exceptional cases" from Syria and neighboring countries, BBC News reports.
It's still unclear how many children under 18 will be taken in as part of this initiative, but those accepted will be in addition to the 20,000 refugees the U.K. has already promised to take from Syria by 2020, according to BBC News.
British Prime Minister David Cameron has been under pressure to do more to help refugees. He came under fire from members of the opposing Labour party yesterday for calling refugees at a camp in Calais "a bunch of migrants."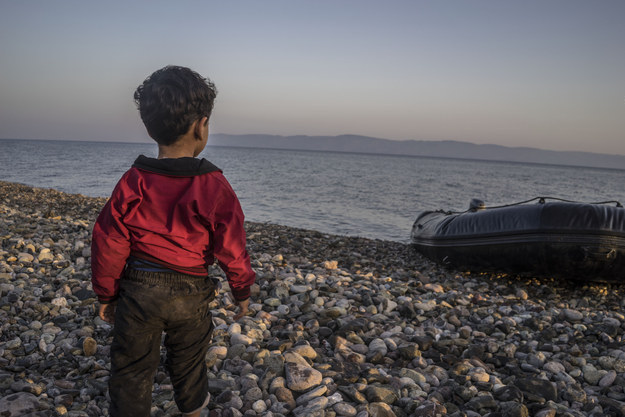 And a little extra.
Sweden is preparing to deport up to 80,000 people who applied for asylum in 2015, Interior Minister Anders Ygeman said. Roughly 163,000 people sought asylum in the country last year, according to Reuters.
In November, Sweden reversed its open-door policy on immigration and instituted identity checks and restrictions on the right to bring families to the country, The Guardian reported.
WE'RE KEEPING AN EYE ON
India's Supreme Court will hear a challenge to a law that criminalizes homosexuality.
A panel of judges will consider reversing a colonial-era law reinstated in December 2013 that criminalizes consensual same-sex intercourse, BuzzFeed News' Lester Feder reports.
A hearing has been scheduled for Feb. 2, according to a lawyer challenging the law. A previous motion to reverse the 2013 decision was unsuccessful. But LGBT activists were hopeful that a 2014 ruling supporting transgender rights in India could provide a basis for revisiting the law, Feder writes.
And a little extra.
The Italian Senate has begun debating proposed legislation that would recognize civil unions for same-sex couples. Although Prime Minister Matteo Renzi supports the bill, it's unclear if there's enough support for it to pass, The Guardian writes.
Italy is the only western European country that hasn't legalized same-sex marriage or civil unions, NPR writes.
The spread of the Zika virus could open the door to a new debate over abortion in El Salvador.
When El Salvador asked women to delay pregnancy until 2018 due to the spread of the mosquito-borne Zika virus, which is believed to cause brain deformities in babies, there was one obvious question: How? The country has strict laws governing abortion, which is banned even when the mother's life is in danger. Some people, including the country's deputy health minister, are now wondering if the virus will prompt a renewed debate, BuzzFeed News' Karla Zabludovsky writes.
Zika first appeared in the country in November and babies affected with it are expected to start being born in May.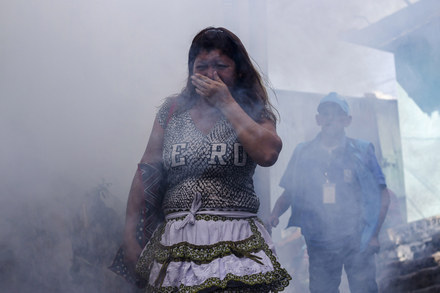 What's next?
Government-run clinics across the country are handing out condoms and contraceptive pills and offering free sterilization, Eduardo Espinoza, El Salvador's deputy health minister, told BuzzFeed News. These were already available before the spread of Zika as part of the country's permanent campaign to prevent sexually transmitted diseases, Zabludovsky writes.
El Salvador has one of the highest teen pregnancy rates in the region: In 2013, 89 of every 1,000 pregnancies were by women aged 15 –19, according to its government.
Do you want to be up to date on what's happening around the world? Download the BuzzFeed News app for iOS and Android (in U.S. app stores only).
DID YOU HEAR ABOUT THIS?
A traffic cop's ticket bonanza in a poor Texas city.
Rickey Antoine, an officer in Port Arthur, a small Texas city, went on a traffic-policing binge, writing thousands of tickets and using turbocharged surveillance equipment to catch people who haven't paid their fines. The police department says his approach saves lives. But some of the city's poorest residents have a different perspective. BuzzFeed News' Alex Campbell and Kendall Taggart have the story.
We spoke with reporters Campbell and Taggart about their piece:
How did you get on to the story?
Port Arthur seemed to be sending a lot of people to jail for unpaid fines compared to other cities, so we went there to find out why. That's when the judge told us about how Rickey Antoine had come onto the scene a few years back and written so many tickets that the court had to hire extra clerks. So we decided we had to find out more about Officer Antoine.
What did you learn about Antoine?
Rickey Antoine sees writing traffic tickets as his calling. He describes being named the inaugural member of the city's traffic unit in 2007 as his "dream come true." He has written more than 17,000 citations in the past 10 years, and he said he believes that every ticket he writes makes the city's roads safer. All this makes him a bit of a fixture in this town of 54,000 people. Most everyone, from a local barber to the former mayor, knows who he is. He even has his own newspaper column and radio show, "Ask a Cop."
How does he write that many tickets?
Pure enthusiasm is one part of it. Over a two-month span when he was just getting started, Antoine was writing an average of 30 tickets each workday. He also has a policy of essentially never letting people off with warnings. He told us he makes no exceptions for important politicians, old friends, or even his mother — who he said he once ticketed for driving 42 miles an hour in a 30 zone. As you might expect, this has earned him some enemies. Antoine doesn't like eating at restaurants, because he's been warned more than once that kitchen staff might make unsavory modifications to his meal.
Safer roads sound like a good thing. What's the issue?
Port Arthur is one of the poorest towns in Texas, a state where many people who don't pay their traffic tickets end up in jail. And traffic fines, as they are typically imposed, inflict far more pain on poor people than on people with money. After Antoine got going, the number of people in Port Arthur who went to jail increased — especially after the traffic unit started using special cameras that could read license plates to arrest people who hadn't paid their fines. The people who go to jail are disproportionately black.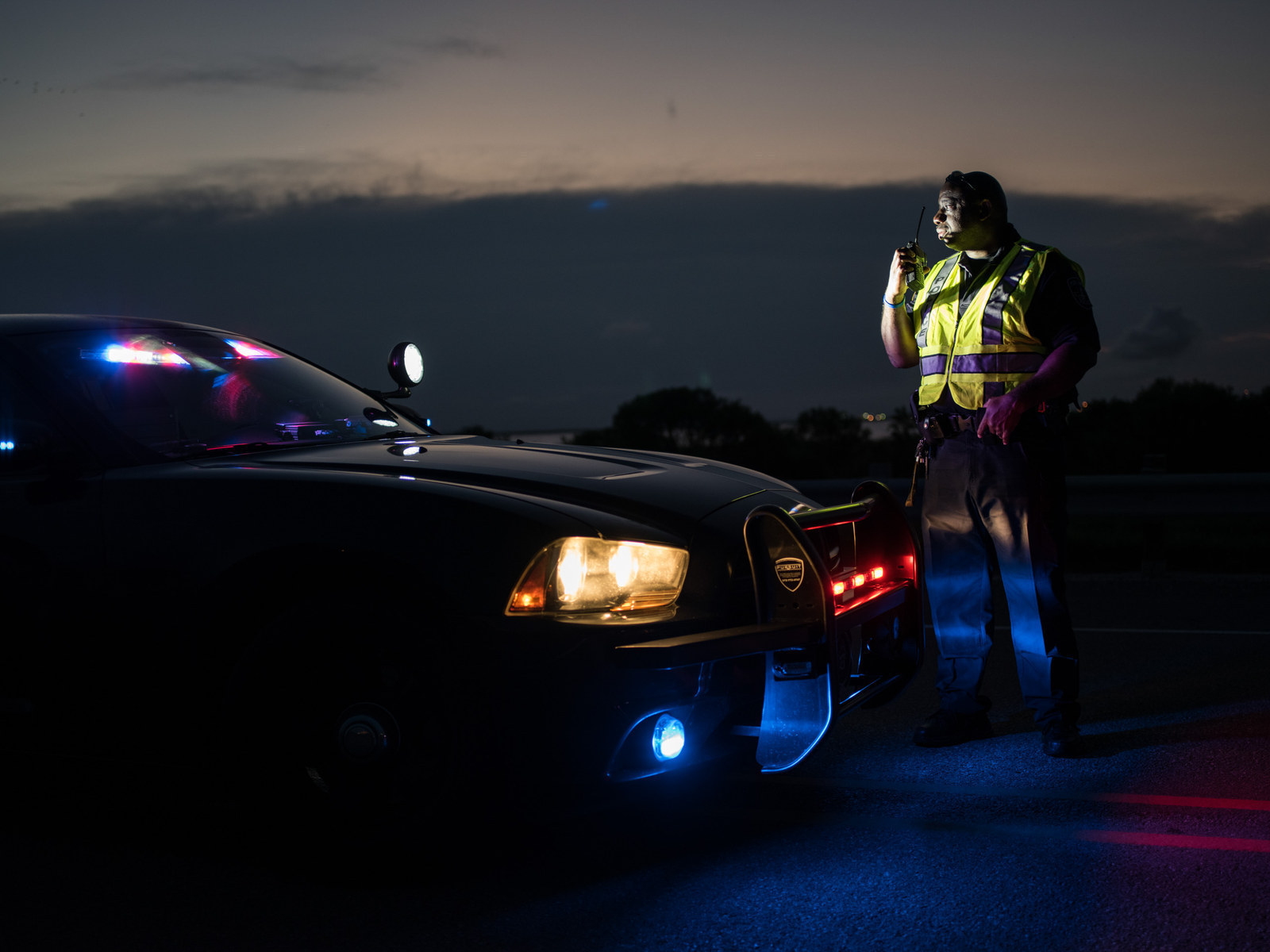 Happy Thursday
Let's talk business for a minute. Do you suspect you are more amazing than your colleagues and that they are being paid more than you? Then it's time for a raise, and BuzzFeed's Becky Barnicoat has some tips. It's scientifically proven that the more amazing you think you are, the more money you deserve. But asking for a raise isn't easy. And to get one, you must prove your worth. When approaching your boss, be assertive and direct, and definitely make eye contact. If you get a raise — congratulations! If not, don't cry. Try again the next day (or six months later). You can do this!