What's Going On Around The World Today
President Barack Obama says solitary confinement is overused in the U.S. The Danish parliament is voting on a controversial bill today that includes confiscating migrants' valuables to help pay for their stay. And watch a robot solve a Rubik's cube in 1.02 seconds.
HERE ARE THE TOP STORIES
President Barack Obama has banned solitary confinement for juveniles in federal prisons.
The U.S. president also adopted recommendations to modify the use of the practice for adult prisoners, which would affect about 10,000 federal inmates, BuzzFeed News' Claudia Koerner writes.
In an article in the Washington Post, Obama recounted the story of Kalief Browder, a 16-year-old from the Bronx, New York, who spent almost two years in solitary confinement, waiting for his trial for stealing a backpack. But in 2013, Browder was released after never having stood trial. He committed suicide last year, at the age of 22.
Solitary confinement is "increasingly overused on people such as Kalief, with heartbreaking results — which is why my administration is taking steps to address this problem," Obama wrote.
A 2014 photo from Kalief Browder's Facebook page.
And a little extra.
In total, there are roughly 100,000 people in solitary confinement in the U.S. Obama's decision follows similar actions in some states, "as leaders rethink the practice for the first time in generations," the New York Times writes. Last year, California reduced its use of isolation, and Colorado and New Mexico have taken action to reduce the number of people in solitary confinement, the Times writes.
WE'RE KEEPING AN EYE ON
A 22-year-old woman was stabbed to death while working at a center for teenage asylum-seekers in Sweden.
Police have arrested a 15-year-old boy who was staying at the center. The residents at the center, all between the ages of 14 and 17, were moved elsewhere for the night, the BBC reports.
"The killing will increase the pressure on Swedish authorities to do more to counter problems that some Swedes have blamed on the increased number of refugees, migrants, and asylum-seekers, who have entered the country at the rate of almost 10,000 a week over the last year," BuzzFeed News' Francis Whittaker writes.
Sweden reversed its open-door policy towards refugees last year, reverting the country's generous asylum regime back to the "EU minimum," The Guardian reports.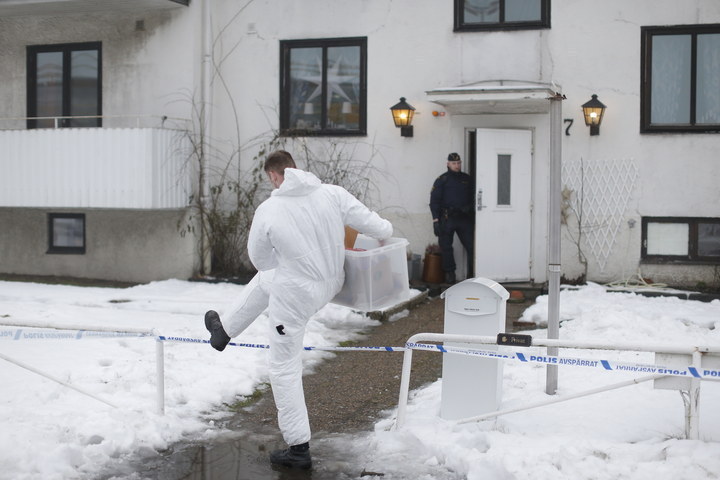 And a little extra.
The parliament in fellow Scandinavian nation Denmark is voting today on a controversial proposal to confiscate asylum-seekers' valuables to help pay for their stay, BBC News reports.
Denmark is expected to receive roughly 20,000 asylum-seekers in 2016. "Danish authorities insist the proposed bill would bring migrants in line with jobless Danes, who must sell assets above a certain level to claim benefits," BBC News reports.
A Texas grand jury has brought criminal charges against two people who shot secret Planned Parenthood videos.
The two undercover videographers, who shot the tapes trying to show illegal sales of fetal tissues by the nonprofit have been charged with tampering with a government record, BuzzFeed News' Nicolás Medina Mora writes.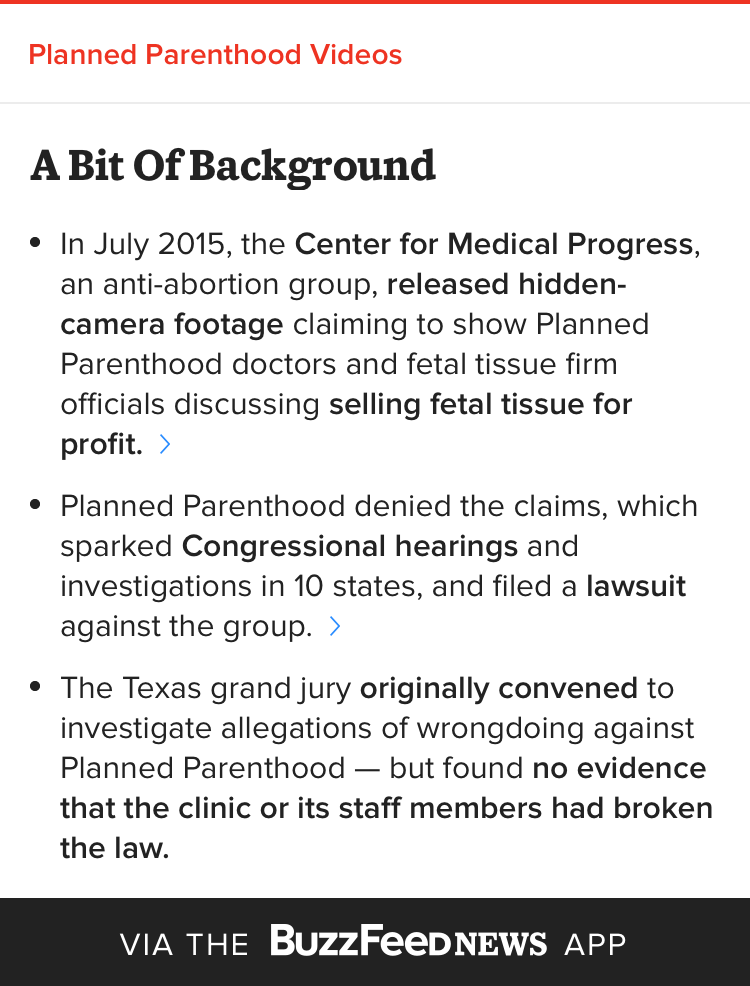 DID YOU HEAR ABOUT THIS?

Hillary Clinton wants to talk to you about love and kindness.
Democratic presidential candidate Hillary Clinton recently sat down with BuzzFeed News after a routine campaign event at a college in Manchester, New Hampshire. It was in this setting — an industrial-style kitchen, seated in a fold-out chair at a small table — that Clinton seemed almost surprised by the most basic line of questioning: why she runs.
"I think most people who interview me never ask me," Clinton said. "They nibble a little bit around the edges but there's very —" Clinton turned to the one aide present, her press secretary, also seated at the table, and asked him to think back: "I don't know of very many instances in the last 14 years that we've had these kinds of conversations."
She has been asked every day, for decades, what she thinks, but rarely why, BuzzFeed News' Ruby Cramer writes: "And here, next to a dishwasher, Clinton slides right back into the subject. Her words are slow and deliberate and she takes the conversation to this discussion she's been trying to talk about, to bring up on the trail, as she is again ensnared in a campaign that's more difficult than expected, in an election dominated by the language of anger and fear."
"I am talking about love and kindness," Clinton said. "I can only just be the person I am and continue to stand for what I feel like I have always stood for, in terms of values and in terms of my core beliefs. And of course, policies come and go, policies change. I mean, good grief, of course that's the case. But who I am is pretty much who I've always been."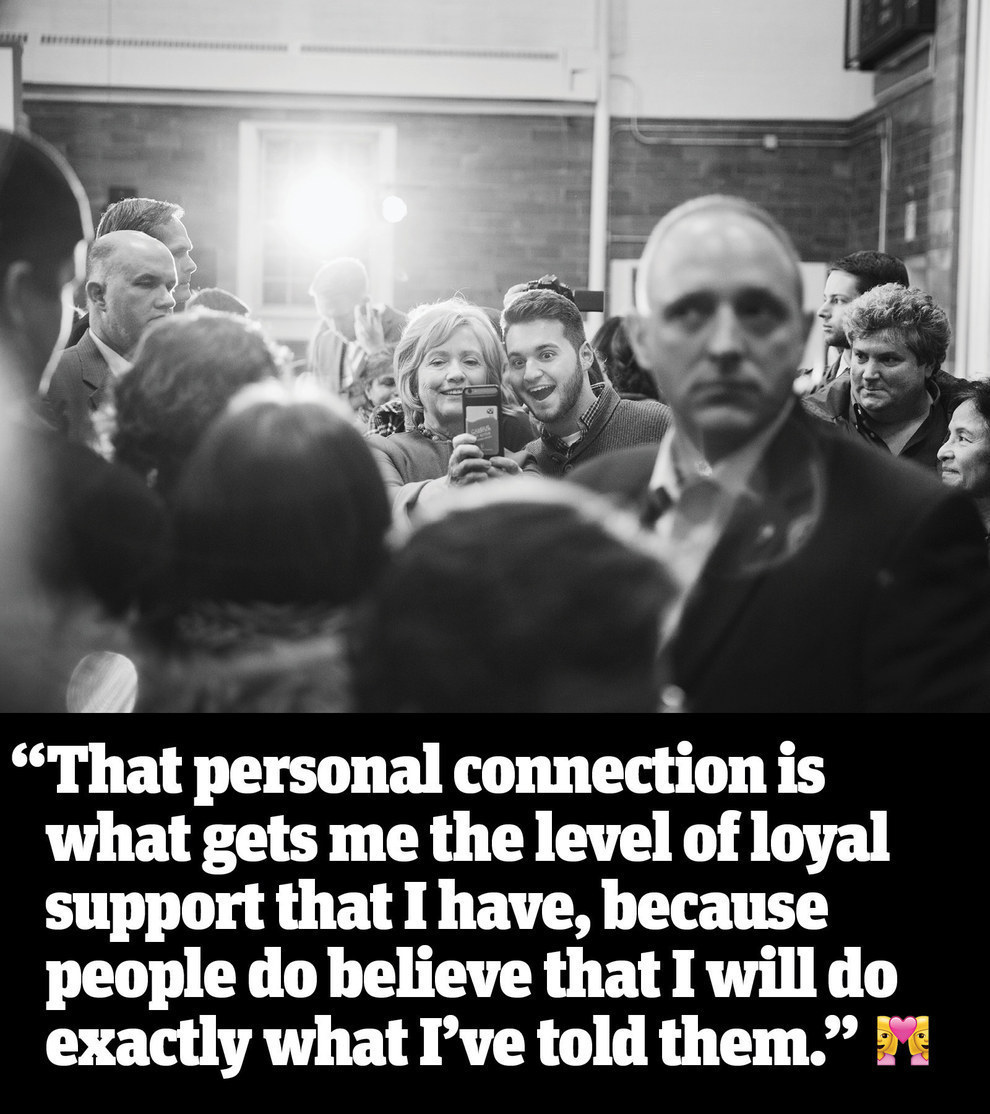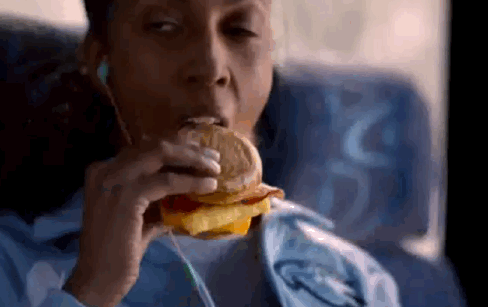 Happy Tuesday
Robots are slowly gaining ground on humans — they've already beaten us at game shows and chess — and now they've beaten us at the world Rubik's cube record. Two engineers from Missouri uploaded a video of a robot that can solve a Rubik's cube in 1.02 seconds. (For your reference, that's about enough time to blink three times. It's more than twice as fast as the previous fastest robot, which took 2.39 seconds. And that's about four times as fast as the quickest human, 14-year-old Lucas Etter.) The cube has little holes drilled into it to let the robot's arms turn it. And this doesn't seem to be prohibited under World Cube Association guidelines, BuzzFeed UK's Tom Chivers writes. Robots strike again.