What's Going On Around The World Today
Winter Storm Jonas dumped more than 2 feet of snow on much of the U.S. East Coast. Women in some Latin American countries have been asked not to get pregnant until 2018. And a trans woman gave up makeup for a year.
HERE ARE THE TOP STORIES
At least 25 people have died after severe winter storms battered the U.S. East Coast over the weekend.
The historic winter storm pummeled the Mid-Atlantic with heavy snow, wind, and coastal flooding. The storm buried parts of the nation in 2 feet of snow and triggered emergency declarations from Virginia to New Jersey. In New York City, 26.8 inches of snow accumulated in Central Park, BuzzFeed News reports.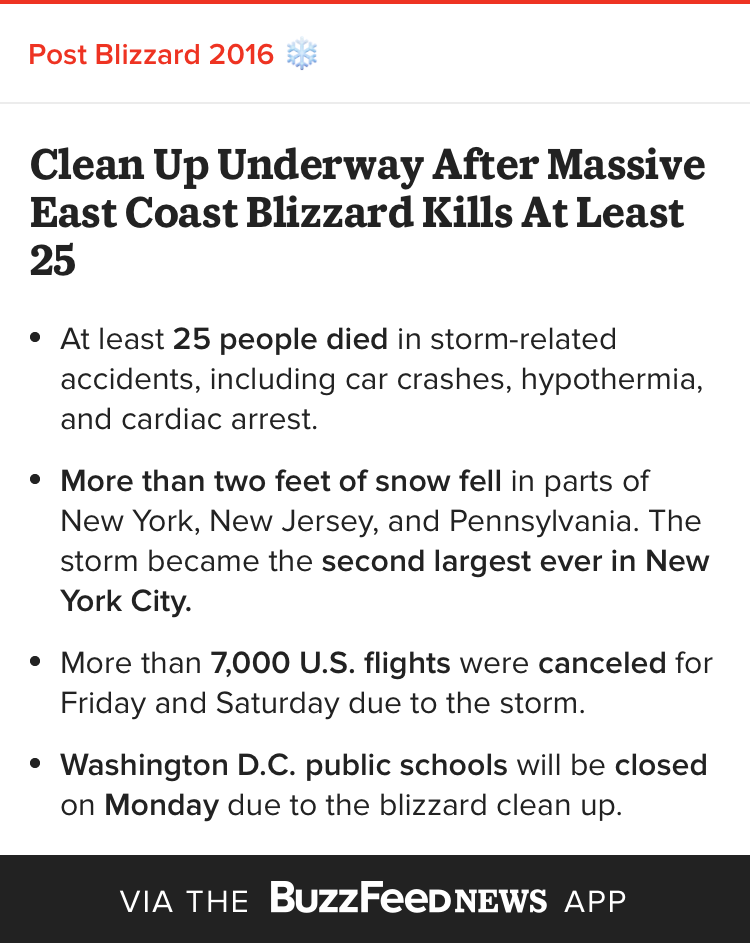 What's next?
The blizzard is done, but now shoveling begins. Cleanup efforts after such a heavy storm are expected to last into the workweek. Authorities have also urged drivers to stay off the roads and pedestrians to stay out of the streets, the Washington Post reports.
Meanwhile, the storm is making its way across the Atlantic Ocean. It's expected to bring heavy rain and strong winds to the U.K. on Tuesday, BBC News reports.
Zika virus: Women in four Latin American and Caribbean countries have been asked not to get pregnant until 2018.
Colombia, Ecuador, El Salvador, and Jamaica have asked women to hold off on getting pregnant for up to two years in "an extraordinary precaution aimed at avoiding birth defects" that are believed to be linked to the Zika virus, a mosquito-borne illness that has caused brain deformities in babies, the Washington Post reports.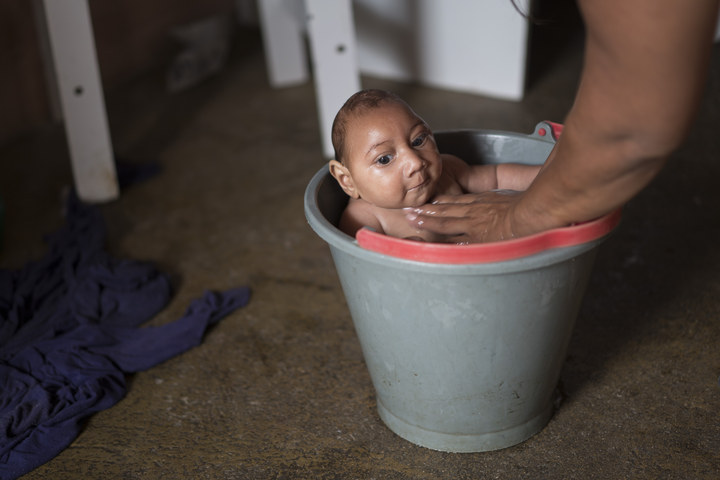 The virus triggered an epidemic in Brazil and other parts of South and Central America in May 2015. And infectious disease experts have said it poses real risks of spreading to the U.S., BuzzFeed News' Dan Vergano writes. In the U.K., three travelers who returned from South and Central America have been diagnosed with the disease, according to The Guardian.

Zika's recent spread has infected a large population in Brazil, including many fertile women without any childhood immunity to the disease. Zika — for which there's no vaccine or treatment and which can cause mild flu symptoms — wasn't viewed as a major concern until the reports of birth defects in Brazil. The virus was first discovered five decades ago in an infected monkey in Uganda. "One mystery in the current outbreak is why a link to birth defects has not been observed sooner, given how long the disease has been around," Vergano writes.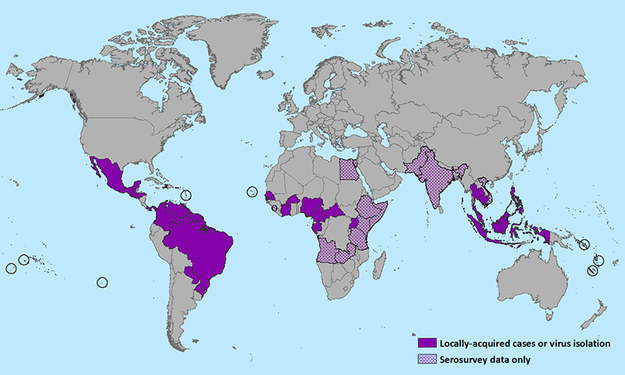 What's next?
Zika is likely to spread to all countries in the Americas except for Canada and Chile, according to the World Health Organization, The Guardian reports.
Thousands of athletes and visitors are scheduled to travel to Brazil in August for the 2016 Summer Olympic Games in Rio de Janeiro. Four months before the start of the Games, the Olympic facilities will be inspected "to get rid of mosquito breeding grounds." During the event, there will be daily sweeps, BBC News reports. August is also a drier, cooler month during which there are fewer mosquitoes and fewer cases of mosquito-borne viruses.
WE'RE KEEPING AN EYE ON
Haiti's presidential election has been called off indefinitely.
The election, which has been postponed twice before, was called off on Friday "over concerns of escalating violence sparked by the opposition candidate's refusal to take part in a process he said was riddled with fraud," Reuters reports.
Since Friday, demonstrators have been demanding the ousting of sitting President Michel Martelly. Martelly's supporters protested back on Sunday, vowing to keep him in office, the New York Times reports.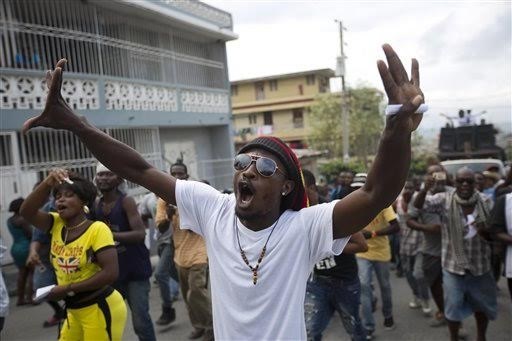 A bit of background.
The impoverished country in the Caribbean is still recovering from a devastating earthquake that hit in 2010. It has struggled to build a stable democracy and has been beset by military coups and election fraud for decades, according to Reuters.
For the latest news and stories, download the BuzzFeed News app for iOS and Android (in U.S. app stores only).
DID YOU HEAR ABOUT THIS?
A trans woman spent a year without makeup.
When a friend asked BuzzFeed's Meredith Talusan a little over a year ago about her 2015 New Year's resolution, Talusan resolved to give up being conventionally feminine. So, she put away her makeup. Here's what happened:
"Those first few weeks I stopped wearing makeup were remarkable not in what people said, but what they didn't say. People no longer called me fabulous or gorgeous, or mentioned my full lips or high cheekbones, those parts of my face I used to overemphasize because people who knew makeup advised me they were striking.
"By not wearing makeup, it felt like I was giving up an advantage for no good reason, and I was tempted to slather it back on. I began to wonder how much of the measure of success I had achieved up to that point – like having stable jobs and advanced degrees – can be attributed not to my intelligence or hard work, but to people's perceptions of me as passable and attractive. But I tried to quiet these voices in my head, resolving to give myself time to acclimate and understand what makeup was really about for me.
"It was during this period that I remembered what it was like before I felt all this pressure to look good. I spent an entire childhood to early adulthood hardly ever wondering whether I was attractive enough, because being attractive had little to do with my worth as a human being who was perceived as male. Being smart and talented were the most important qualities I needed to possess, and if I was cute, that was just a bonus. Had I grown up being perceived as a girl, it would have been drilled into me from the beginning that my looks are vital to my self-worth." — Meredith Talusan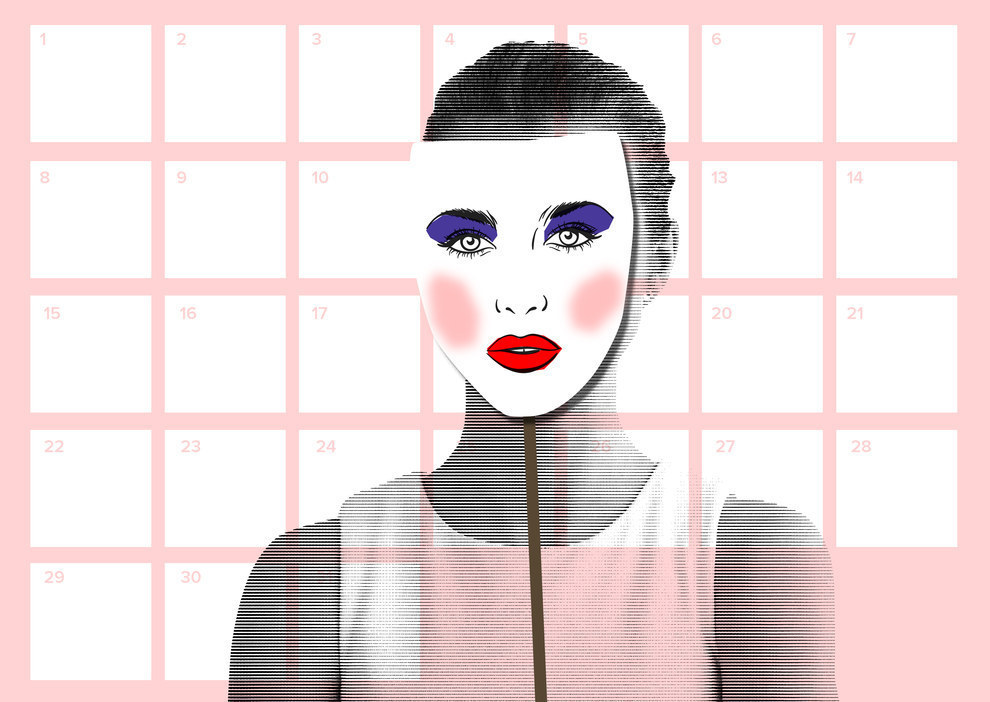 Three inmates charged with violent crimes escaped from a high-security jail in Southern California and are still on the run.
The three men cut through half-inch steel bars and climbed through plumbing. Somehow they ended up on the roof of the high-security jail before scaling down five stories and escaping on Friday night, BuzzFeed News' Salvador Hernandez and Claudia Koerner report.
It's unclear which tools the men used to get out, but on Sunday, authorities released an image of the makeshift rope the men created from linens.
The FBI is offering up to a $20,000 reward for information leading to the arrest of any of the three inmates.