What's Going On Around The World Today
At least 29 people died in a terrorist attack at a hotel in Burkina Faso on Friday. Leaked files expose match-fixing evidence that tennis authorities have kept secret for years. And a flower was grown in space for the first time — and it looks good enough to eat.
HERE ARE THE TOP STORIES
Al-Qaeda unleashed a deadly, hours-long attack on a luxury hotel in Burkina Faso on Friday night.
At least 29 people were killed and about 150 others were injured after gunmen from al-Qaeda's North African branch, known as AQIM, attacked a hotel in Ouagadougou, Burkina Faso's capital.
The victims came from 18 different countries, including Canada, Switzerland, France, and the U.S. Witnesses who spoke with BuzzFeed News said the attackers "wanted to kill foreigners, white people — that much was clear," BuzzFeed News' Monica Mark writes.
And a little extra.
So far, Burkina Faso has largely escaped the militant Islamist attacks and abductions that have plagued its neighbors. The attack "suggests regional jihadist groups are increasingly gunning for soft targets in rival attempts to grab the global limelight," Mark writes.
While AQIM said it carried out the hotel attack in Mali that killed 19 people last November, this is the first high-profile attack the group has claimed responsibility for in Burkina Faso, BBC News reports.
Big weekend for Iran: The U.S. has imposed new sanctions on Iran over its missile program, a day after Tehran had its nuclear penalties lifted.
A modest set of new sanctions were imposed on 11 people and companies who are involved in procuring items for the country's ballistic missile program, BuzzFeed News' David Mack reports. The new sanctions came a day after the United States, the European Union, and the United Nations formally lifted their nuclear-related sanctions against Iran, as part of the implementation of a historic agreement between Iran and six world powers that was reached in July with the goal of curbing Iran's nuclear program.
On Saturday, the U.N.'s nuclear watchdog released a report confirming that Iran had complied with the necessary terms of the agreement.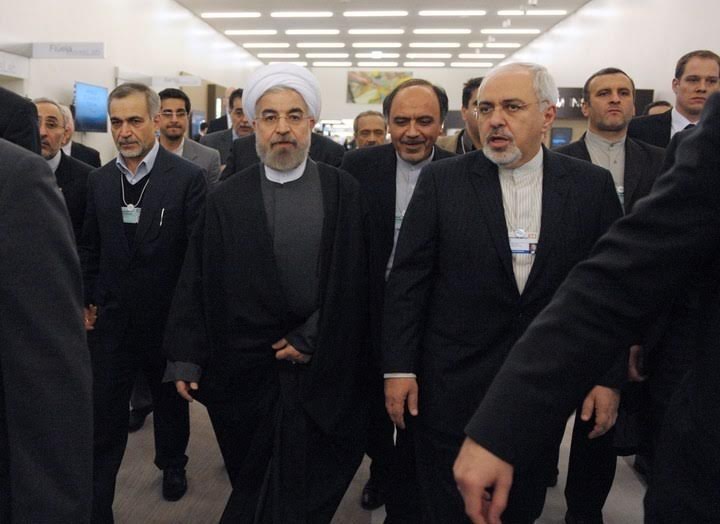 And a little extra.
Iran released Washington Post reporter Jason Rezaian and four other Americans. Rezaian was arrested at his home in Iranian capital Tehran in July 2014 during a raid by security forces and was being detained at the notorious Evin Prison.
In return for the Americans' release, the U.S. offered clemency to seven Iranians who had been convicted or were awaiting charges. It also agreed to remove international alerts and dismiss charges against 14 Iranians who were wanted for violating sanctions or export controls, BuzzFeed News' David Mack writes.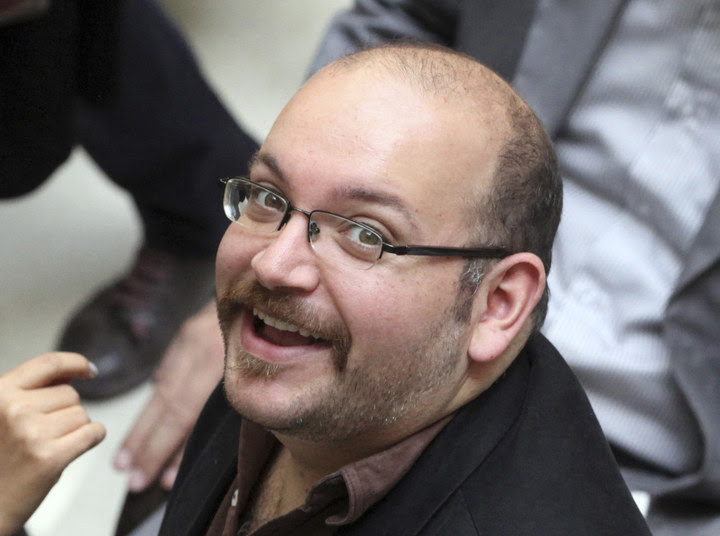 WE'RE KEEPING AN EYE ON

The tennis racket: Secret files expose evidence of match-fixing.
Betting worth billions. Elite players. Violent threats. Covert messages with Sicilian gamblers. And suspicious matches at Wimbledon. Leaked files expose match-fixing evidence that tennis authorities have kept secret for years: A BuzzFeed News and BBC investigation.
A core group of 16 players — all of whom have ranked in the top 50 — have been repeatedly flagged to the world tennis authorities over suspicions that they have thrown matches at tournaments including Wimbledon, allowing corrupt gamblers to cash in by betting against them, BuzzFeed News' Heidi Blake and John Templon write. None of those players have ever faced sanctions. More than half of them are playing at the Australian Open, which started today.
Secret files have exposed evidence of widespread match-fixing among players at the upper level of world tennis.

Players are being targeted in hotel rooms at major tournaments and offered $50,000 or more per fix by corrupt gamblers.

The head of the unit set up by world tennis organizations to enforce fair play said the sport "has a zero-tolerance approach to all aspects of betting-related corruption."

But gambling industry officials, international police detectives, and sports integrity experts told BuzzFeed News that world tennis is failing to confront a serious problem with match-fixing.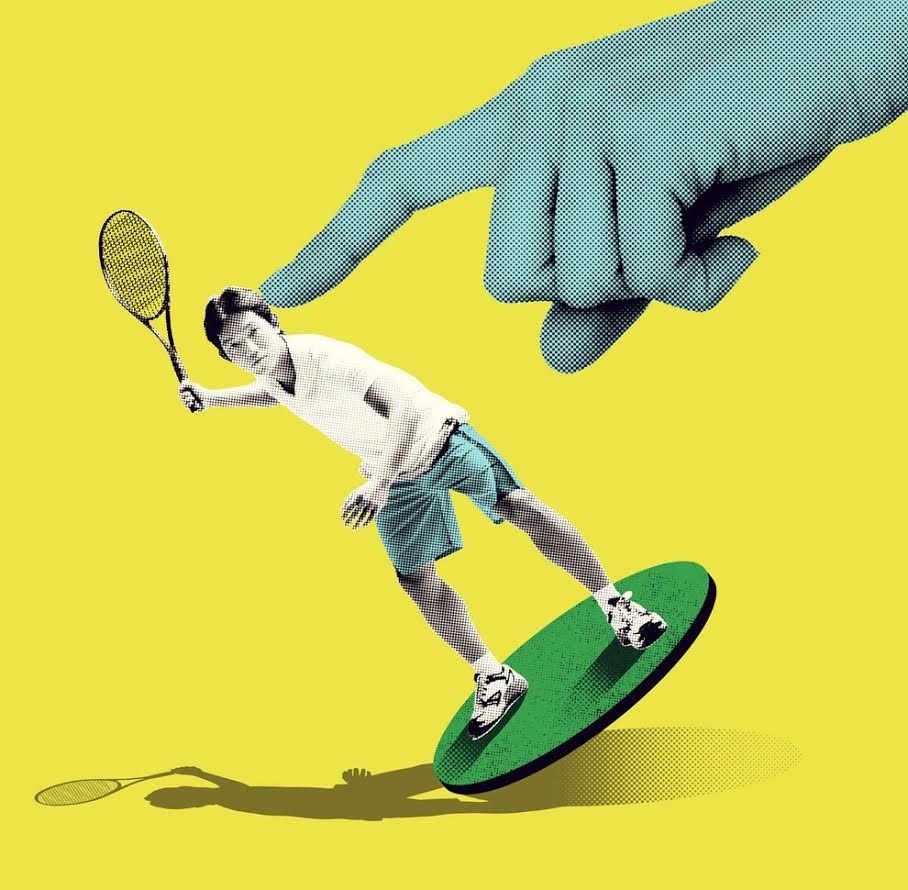 John Whittingdale, Britain's Secretary for Culture, Media, and Sport, called for an "urgent and fully transparent investigation" into allegations of match-fixing in world tennis in response to the investigation.

"The Tennis Integrity Unit and the tennis authorities absolutely reject any suggestion that evidence of match-fixing has been suppressed for any reason or hasn't been properly investigated," Chris Kermode, executive chair of the Association of Tennis Professionals, said on Monday.
And here's the how rest of the tennis world reacted.
A look into the investigation.
BuzzFeed News began its investigation after devising an algorithm to analyze gambling on professional tennis matches over the past seven years. It looked at gambling data from 26,000 tennis matches and identified 15 players who regularly lost matches in which heavily lopsided betting appeared to substantially shift the odds — a red flag for possible match-fixing.
Four players showed particularly unusual patterns, losing almost all of these red-flag matches. Given the bookmakers' initial odds, the chances that the players would perform that badly were less than 1 in 1,000. (Read more about the analysis here.)​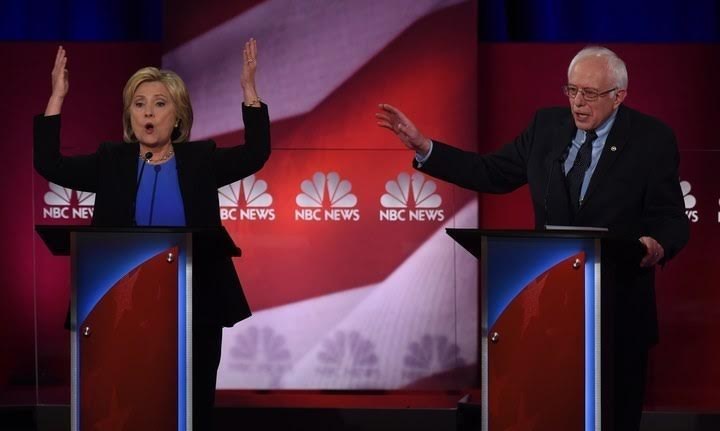 What you need to know.
Clinton found herself on the defensive after Sanders pointed out she received speaking fees from Goldman Sachs.

Sanders defended his health care plan, "Medicare for all," which he released Sunday evening.

Most of the debate's focus was on Sanders and his positions, especially his tax plan. He also called former President Bill Clinton's "indiscretions" while in office "deplorable."

O'Malley criticized Clinton and Sanders' positions on guns. He defended his tough-on-crime record while mayor of Baltimore, which some have linked to the unrest after the death of Freddie Gray, a young black man who died in police custody.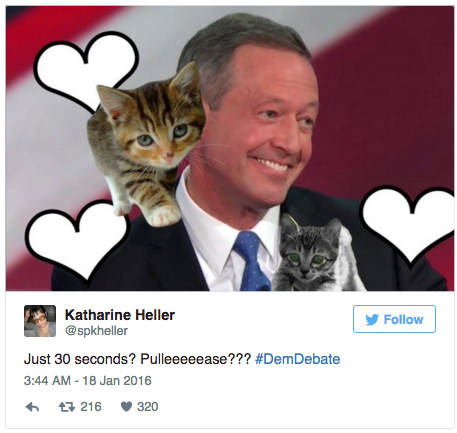 For the latest on the 2016 U.S. elections and other stories, download the BuzzFeed News app for iOS and Android (in U.S. app stores only.)

DID YOU HEAR ABOUT THIS?
Uber says it's fighting sexual harassment in Egypt, but the causes aren't going away.
The car-hailing app has been a much-welcomed upgrade to daily life in Cairo, a megacity where traffic is notoriously bad and taxis often a hassle.
"Uber Egypt partnered with Harassmap, one of the country's pioneering anti-harassment organizations, to train drivers to fight against sexual harassment — a rarity in Egypt, where sexual harassment of women in Cairo's chaotic and neglected public transportation is rampant," BuzzFeed News' Miriam Berger writes.
Since October, Uber has implemented the anti-harassment training and has even suspended a few of its drivers for incidents of verbal harassment, and has had no reported cases of physical harassment. But it's still only a drop in the bucket in Egypt's struggle against sexual harassment.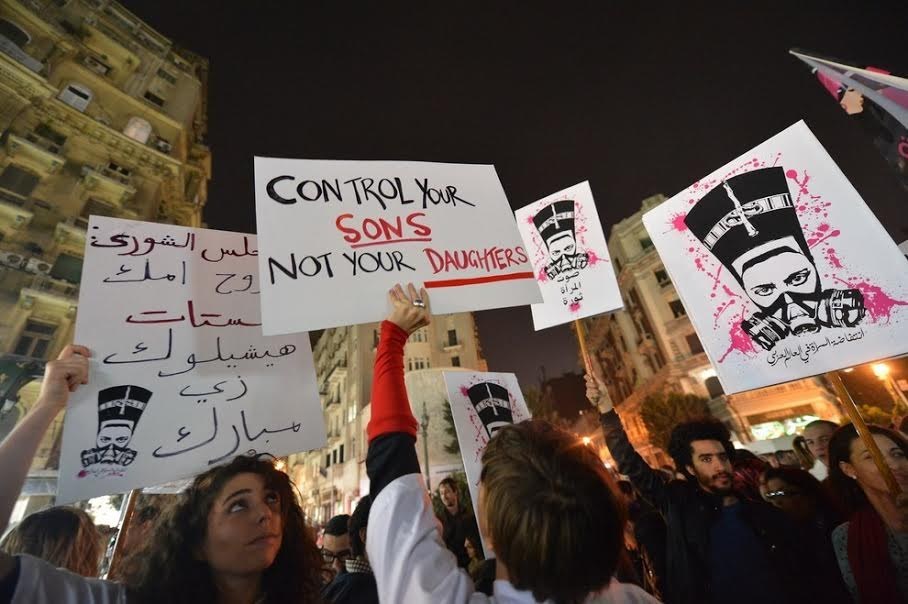 Quick things to know:
Militiamen kidnapped three Americans who were reported missing from an apartment building in Baghdad on Saturday. (Washington Post)

U.S. President Barack Obama declared an emergency in Flint, Michigan, where a lead-poisoning crisis has forced people to avoid tap water. (BuzzFeed News)

Female prisoners at one of Britain's largest private jails are being paid to make items for fashion designers, some of whom have been able to keep their involvement in the project private. (BuzzFeed News)

While Sean Penn was secretly meeting with fugitive drug lord Joaquín "El Chapo" Guzmán, Lone Ranger actor Armie Hammer secured the life rights for a film about another famous cartel boss, "La Barbie." (BuzzFeed News)

One of the militia members occupying a federal wildlife refuge in Oregon was arrested Friday on suspicion of driving a stolen truck. It was the first arrest since armed protesters took over the refuge two weeks ago. (BuzzFeed News)

Dzhokhar Tsarnaev, who was convicted last year for his role in the 2013 Boston Marathon bombing that killed three people and injured more than 260 others, was denied a new trial Friday and ordered to pay $101 million in restitution to 49 victims. (BuzzFeed News)

From Orange Is the New Black's premiere date to Black Mirror casting: Here's what you need to know about Netflix's original shows in 2016. (BuzzFeed)

Pregnant and planning a trip to Brazil or Puerto Rico soon? A mosquito and the Zika virus may have wrecked your plans. The Centers for Disease Control and Prevention issued a travel alert warning pregnant women to avoid trips to South and Central American nations because of birth defects linked to the tropical disease outbreak. (BuzzFeed News)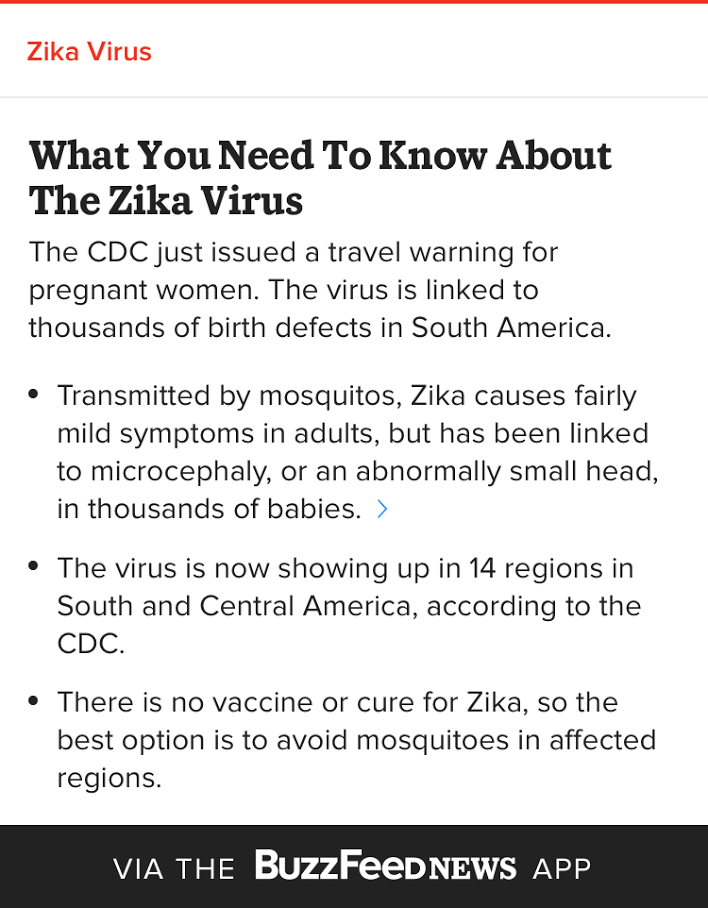 Happy Monday
The astronauts aboard the International Space Station have grown a flower in space for the first time ever — and it's edible. The flower is an edible orange zinnia and it was selected by NASA because it's a harder plant to grow than lettuce (which has already successfully been grown in space), BuzzFeed News' Stephanie McNeal writes. NASA is gardening in space with the hope of eventually being able to do so on Mars. Science is straight-up magical.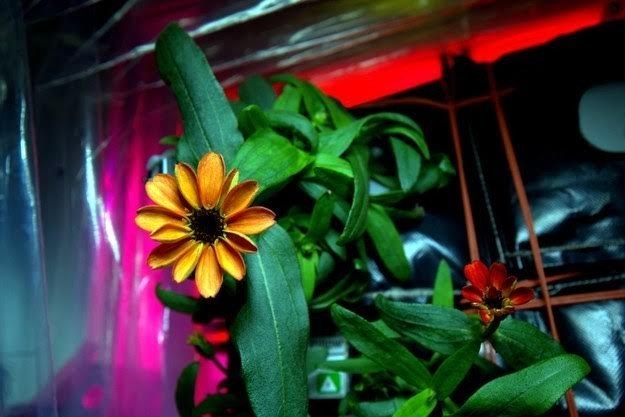 Want a news roundup like this in your inbox every weekday? Enter your email address to sign up now!
For the latest updates, download the BuzzFeed News app for iOS and Android now!