What's Going On Around The World Today
Republican presidential candidates completed their second-to-last debate before the first primary votes are cast. Three men were found guilty of the biggest heist in English history. And a look at some stunning aerial images that show America in a completely different way.
HERE ARE THE TOP STORIES
The sixth (!) Republican debate got a bit fiery — here's what went down.
Last night's debate — the second-to-last one before the Iowa Caucuses on Feb. 1 (the first official vote of the nominating season) — saw a couple of matchups between the candidates:
Billionaire Donald Trump vs. Texas Sen. Ted Cruz: The fight is on after weeks of brewing conflict between the two candidates and "it left Cruz looking strong and Trump looking flustered," BuzzFeed News' Rosie Gray writes. In the days leading up to the debate, Trump questioned whether Cruz, who was born to a Cuban father and an American mother in Canada, was eligible to be president, and Cruz accused Trump of having "New York values," which he described as being "pro abortion or pro gay marriage, focused around money and the media."

New Jersey Gov. Chris Christie vs. Florida Sen. Marco Rubio: While Trump and Cruz are dominating the primary, Christie and Rubio are both hoping to be the "establishment" candidate in this primary. Their exchange got nasty, "reflecting how much stake each man sees in taking down the other," BuzzFeed News reports.

Rubio vs. Cruz: The two had a heated back-and-forth on immigration, in which they accused each other of supporting legalization efforts and of changing their positions only when it became politically convenient.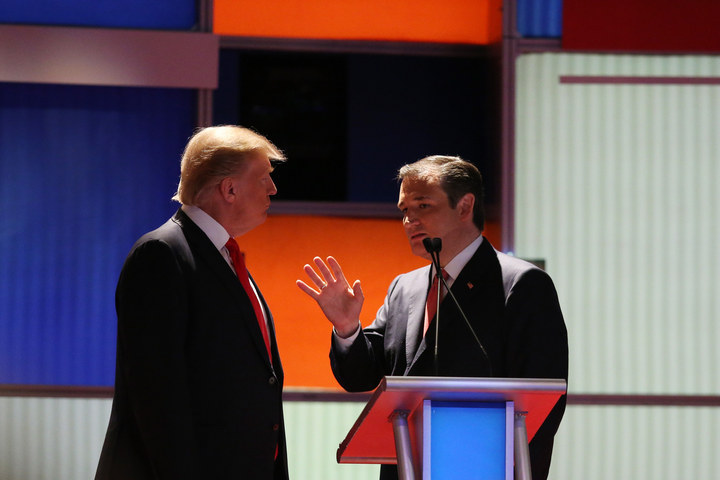 So, do we have a winner?
Cruz seemed to come out on top, "parrying attacks well and landing one-liners," BuzzFeed News writes. Also on stage: neurosurgeon Ben Carson, Ohio Gov. John Kasich, and former Florida Gov. Jeb Bush, who struggled to break through.
Can't get enough? The next Republican debate will be on Jan. 28. The Democratic candidates are back at it on Sunday, when they take the stage in South Carolina.
WE'RE KEEPING AN EYE ON
Russia's Parliament is planning to take up a new anti-LGBT law.
The bill has been described as "banning gays and lesbians for coming out," BuzzFeed News' J. Lester Feder writes. LGBT advocates say it's the most significant anti-LGBT legislation since the parliament passed its so-called gay propaganda law in 2013, which technically prohibits the "promotion of nontraditional sexual relationships to minors."
The new bill, which was introduced in October, would penalize "the public expression of nontraditional sexual relations" with a maximum fine equivalent to roughly $65 and, if the infraction happened in schools or "cultural institution," detention of up to 15 days. A first hearing for the bill is scheduled for Jan. 22. What's next?
What's next?
LGBT rights supporters in Russia had hoped this proposal would disappear from the agenda, like an earlier proposal that would have stripped gays and lesbians of all parental rights, Feder writes. But now that the bill has an official date for a first hearing — Jan. 22 — advocates are growing more concerned.
"When this draft bill was initiated, it was so incredibly absurd that we were hoping it was going to be one of those initiatives that didn't get any attention," Polina Andrianova of the St. Petersburg LGBT rights organization Coming Out told BuzzFeed News. "But the fact that it's scheduled for the first reading is a pretty bad sign."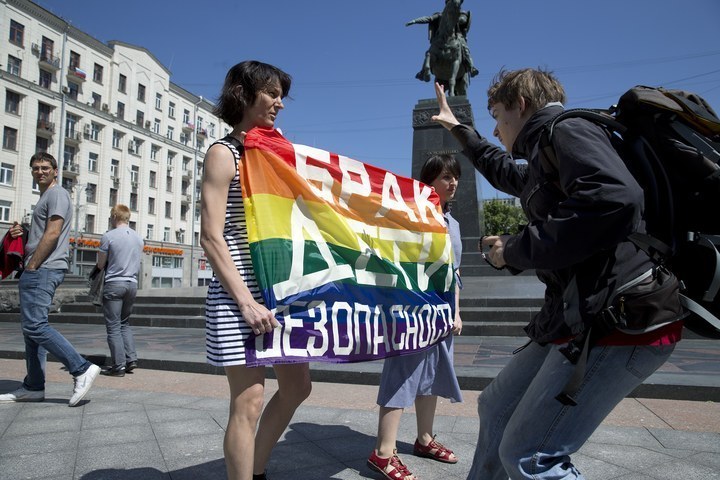 The Anglican Church has suspended its U.S. affiliate, the Episcopal Church, for letting priests perform same-sex marriages.
The decision comes after "13 years of rancor over conflicting views on homosexuality," the New York Times reports. Last year, the Episcopal Church decided to allow its priests to marry same-sex couples.
The suspension means the Episcopal Church will no longer have a vote in church bodies and will not be able to represent the worldwide Communion in ecumenical bodies, BuzzFeed News' J. Lester Feder reports.
For the the latest news and stories, download the BuzzFeed News app for iOS and Android.
DID YOU HEAR ABOUT THIS?
Welcome to the biggest heist in English history.
Three men were found guilty yesterday of taking part in a £14 million (over $20 million) theft of gold, jewels, and cash. Two of them were found guilty of burglary, while a third is guilty of concealing stolen goods, BuzzFeed News' Patrick Smith writes.
Four other men — believed to be the crime's "ringleaders" — pleaded guilty in October to their involvement in the heist. All seven men will be sentenced together on March 7.
They stole the goods from a safety deposit box business in 2015, in what has been called the "Hatton Garden heist" (after the name of the street where the crime took place). The theft was planned over the course of three years, often at Friday night drinking sessions at a pub in a north London neighborhood, Smith writes.
Police were led to the gang because they drove to the crime scene in a very distinctive white Mercedes E200 with a black roof, which was captured on security footage in the Hatton Garden area, Smith reports. Detectives were able to trace the vehicle to the home of John "Kenny" Collins, one of the conspirators.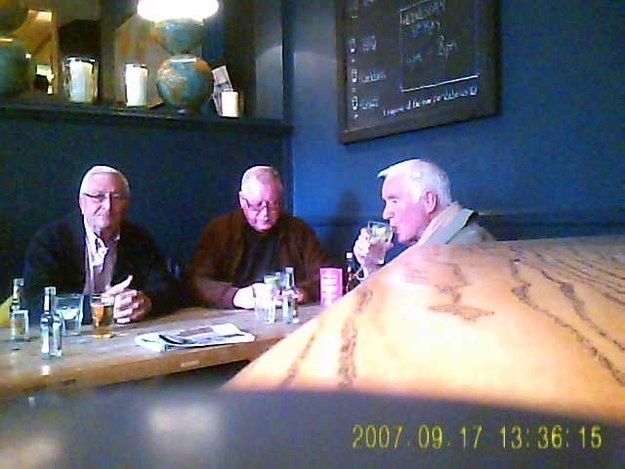 Remembering Alan Rickman.
The actor, who played Professor Snape in Harry Potter, died yesterday from cancer. He was 69. Harry Potter author J.K. Rowling called him "a magnificent actor and a wonderful man," and Harry Potter fans from around the world paid tribute to the late actor.
Rickman was also known for his roles as Hans Gruber in Die Hard and Colonel Brandon in an adaptation of Jane Austen's Sense and Sensibility, among many others.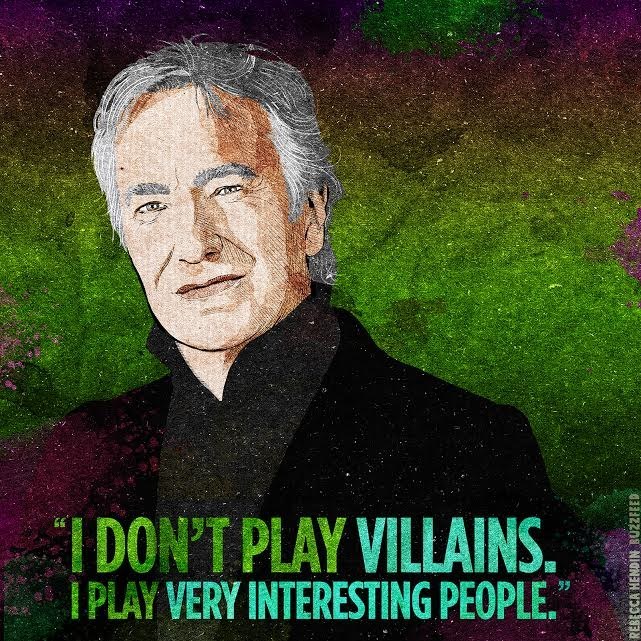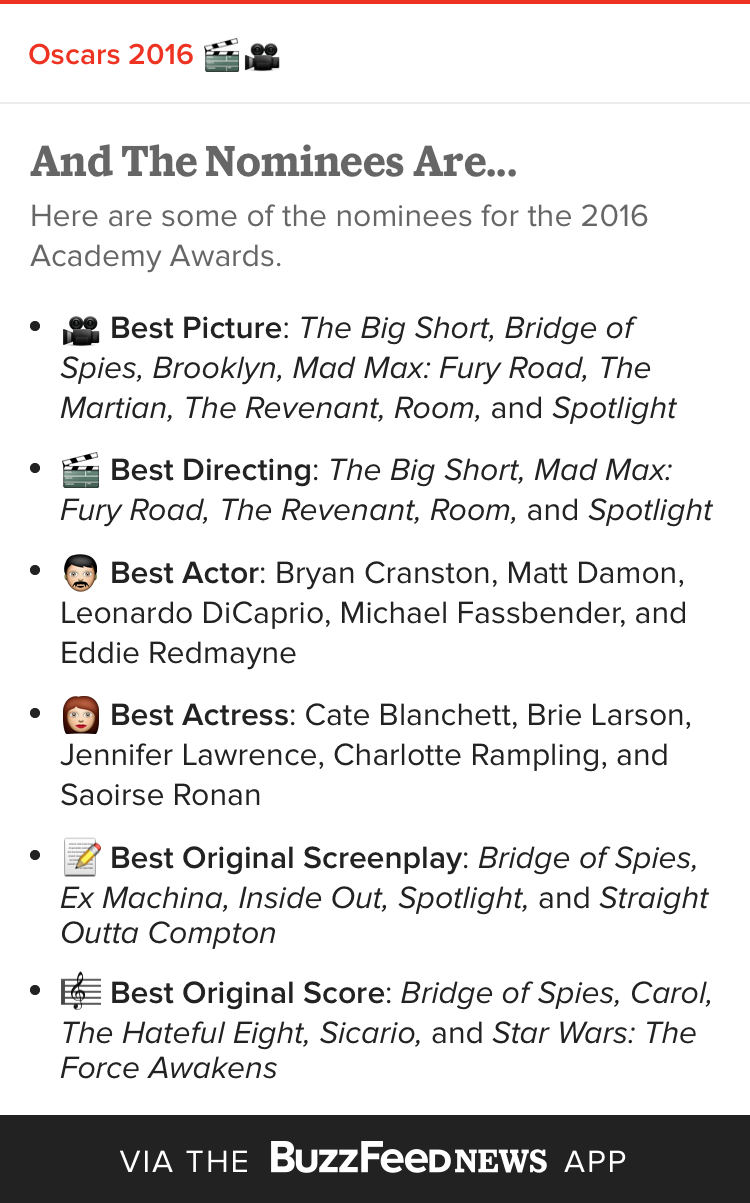 Happy Friday
Leaning out of a helicopter to take pictures sounds dangerous. But if you look at the photos in Jeffrey Milstein's Park and Recreation series, you'll see it produces some amazing images. BuzzFeed UK's Laura Gallant compiled Milstein's stunning aerial images of places "where humans gather." Milstein was inspired to pay tribute to these open public spaces by research from Dr. Laura Payne of the University of Illinois, who says people who take part in park activities have fewer doctor visits, a lower body mass index, and lower systolic blood pressure. Go outside more — it's good for your health!