What's Going On Around The World Today
A car bomb at a police headquarters in southeastern Turkey killed at least six people. Liberia has been declared Ebola-free — it's the first time West Africa has been free of the virus since 2013. And the six stars of "Friends" will appear in a one-time TV special this February.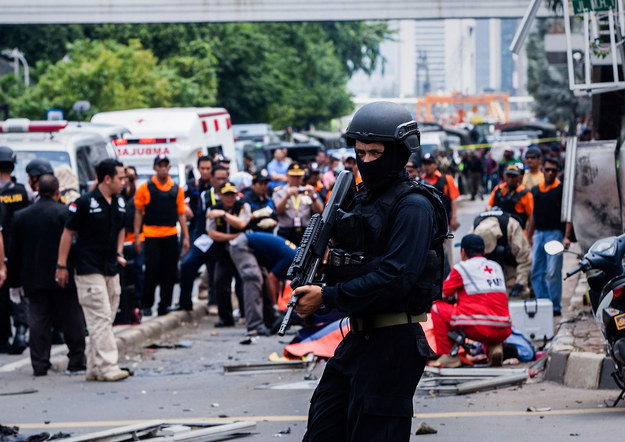 And a little extra.
This is the first major attack in Jakarta since the twin bombings of two hotels in 2009 that killed eight people and wounded at least 50 others.
Indonesia has experienced several terrorist attacks by Islamist militants in the last decade. A 2014 report found that approximately 50 Indonesians had traveled to Syria to join ISIS, inducing fears of a strengthening of the Jihadi movement in Indonesia.
To follow the story and more of the latest news, download the BuzzFeed News app for iOS and Android (in U.S. app stores only).
WE'RE KEEPING AN EYE ON
At least six people died after a car bomb hit a police headquarters in southeastern Turkey.
At least 39 people have been wounded. Rescuers searched for people who were believed to be trapped under the rubble at the scene in Diyarbakir province's Cinar district on Thursday, BBC News reports.
The blast follows an attack in Istanbul, Turkey's largest city, on Tuesday that killed 10 people.
While no group has claimed responsibility for the Diyarbakir bombing, officials blamed the Kurdistan Worker's Party (PKK) militants, who are active in the mainly Kurdish province. The PKK is considered a terror organization by Turkey and its Western allies. Its militants have "mounted barricades, dug trenches, and set up explosives to keep authorities away," the New York Times reports.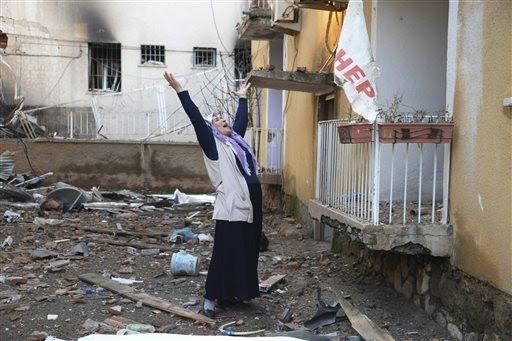 A bit of background.
Diyarbakir is no stranger to violence. Last year, two blasts at a Kurdish rally killed two people and injured more than a hundred others. And several areas in southeastern Turkey were put under curfew last year as part of a security crackdown "amid political turmoil over PKK Kurdish rebel attacks," BBC News writes.
DID YOU HEAR ABOUT THIS?
A professor fell in love with his graduate student. Then he fired her for it.
Christian Ott, a 38-year-old astrophysics professor at the California Institute of Technology, fell in love with one of his graduate students and then fired her because of his feelings, according to a recent university investigation, BuzzFeed News' Azeen Ghorayshi reports.
Twenty-one months of intimate online chats, obtained by BuzzFeed News, confirm that Ott also confessed his feelings and actions to another female graduate student. The two women filed a harassment complaint.
The university investigation, which concluded in September, found that Ott violated the school's harassment policies with both women.
Ott was suspended on unpaid leave for nine months, during which he isn't allowed on campus. Many scientists are asking why Ott was not fired, pointing to widespread sexism in science and a tenure system that protects professors despite bad behavior.
Ott told BuzzFeed News he was "constrained from commenting on the situation at this time," but challenged the idea that he was to blame for anyone's firing.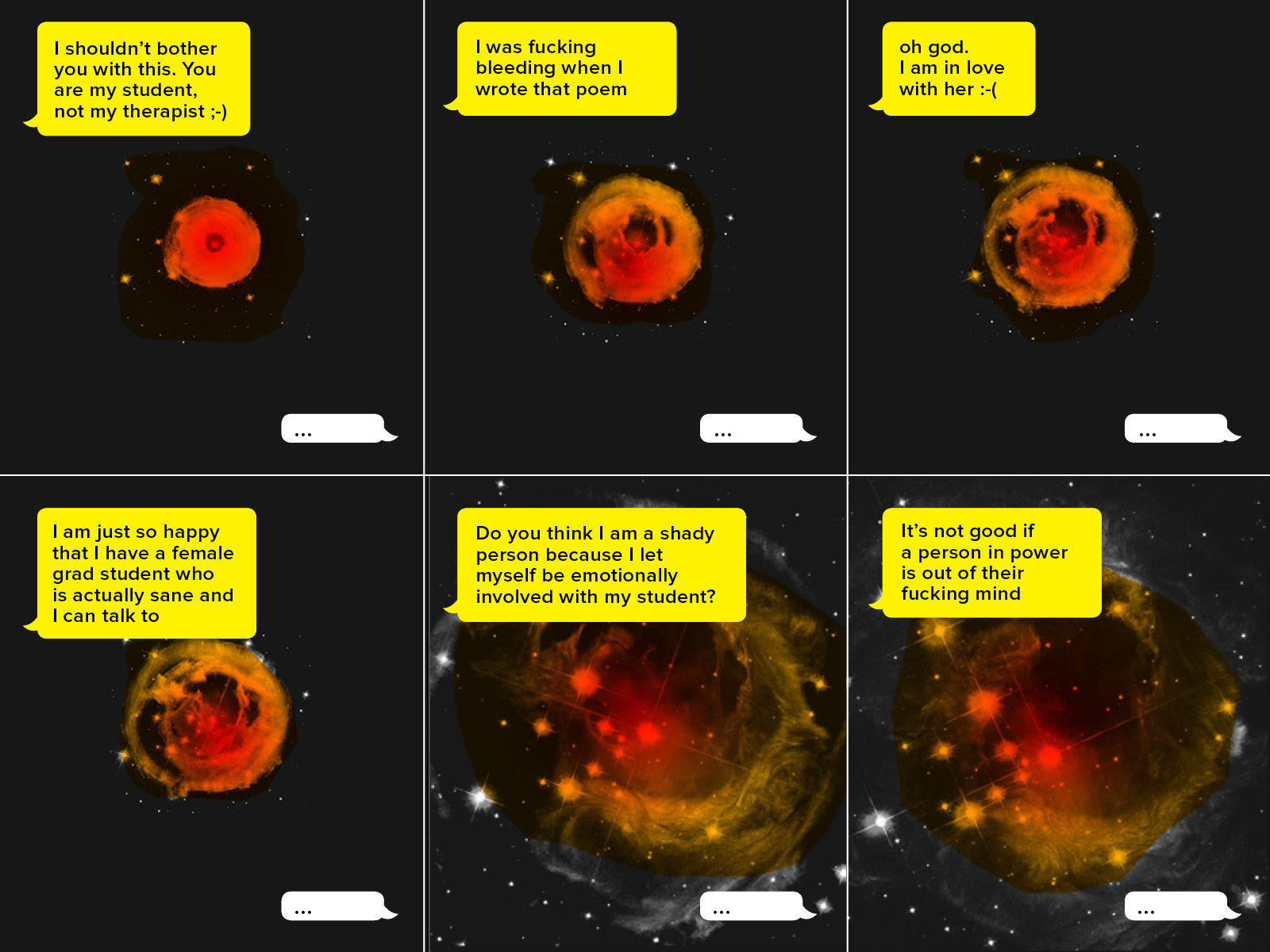 Ott's case coincides with high-profile incidents of sexual harassment in university science departments. In October, BuzzFeed News revealed that Berkeley had found that the famous astronomer Geoff Marcy had sexually harassed students. On Tuesday, California Congresswoman Jackie Speier said a 2004 report from the University of Arizona found that the astronomer Tim Slater had violated sexual harassment policies.

One hell of a job: NASA's planetary defense officer is tasked with protecting Earth from asteroids.
The job description for the planetary defense officer, who will lead NASA's new Planetary Defense Coordination Office, is basically to "protect the planet from collisions with a near-Earth object such as an asteroid or comet," the Washington Post writes.