HERE ARE THE TOP STORIES
In his first news conference since July, Donald Trump blasted allegations in a dossier claiming he has close ties to Russia.
Trump said the allegations — made in an unverified dossier published by BuzzFeed News — that Russia has compromising information on the president-elect "didn't happen" and are "a disgrace." He didn't, however, answer whether he or anyone on his team had communications with Russian officials during the campaign.
Meanwhile, the director of National Intelligence told Trump that no judgment has been made on whether the dossier is reliable. Trump and Vice President-elect Mike Pence strongly criticized BuzzFeed News for publishing the dossier.
Here's what you need to know about this story.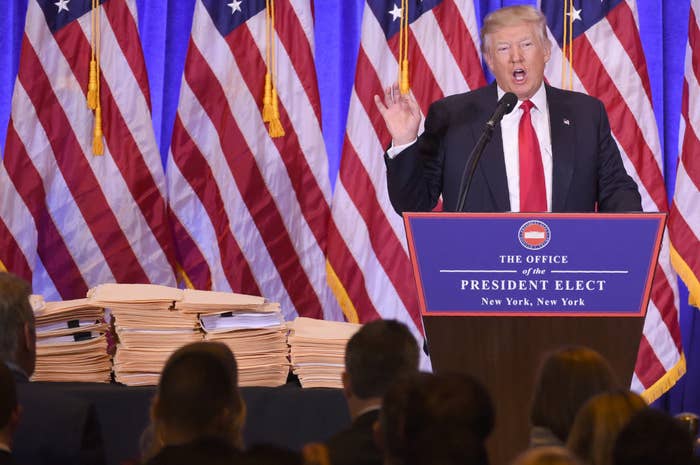 And a little extra
Trump also addressed how he'd handle his many business interests to avoid conflicts of interest as US president. Trump's lawyer, Sheri A. Dillon, said the president-elect would put his business assets in a trust, but not divest. His company, now run by his sons, will still go after deals in the US — but not abroad.
The head of the US Office of Government Ethics, however, said Trump's plan "doesn't meet the standards" that every president in the past four decades has met.
At the press conference, Trump said, "As a real estate developer I have very, very little debt." But his real estate companies owe hundreds of millions of dollars, much of it to foreign banks.
Here's what will happen to Trump's businesses once he's president.
WE'RE KEEPING AN EYE ON
Confirmation hearings.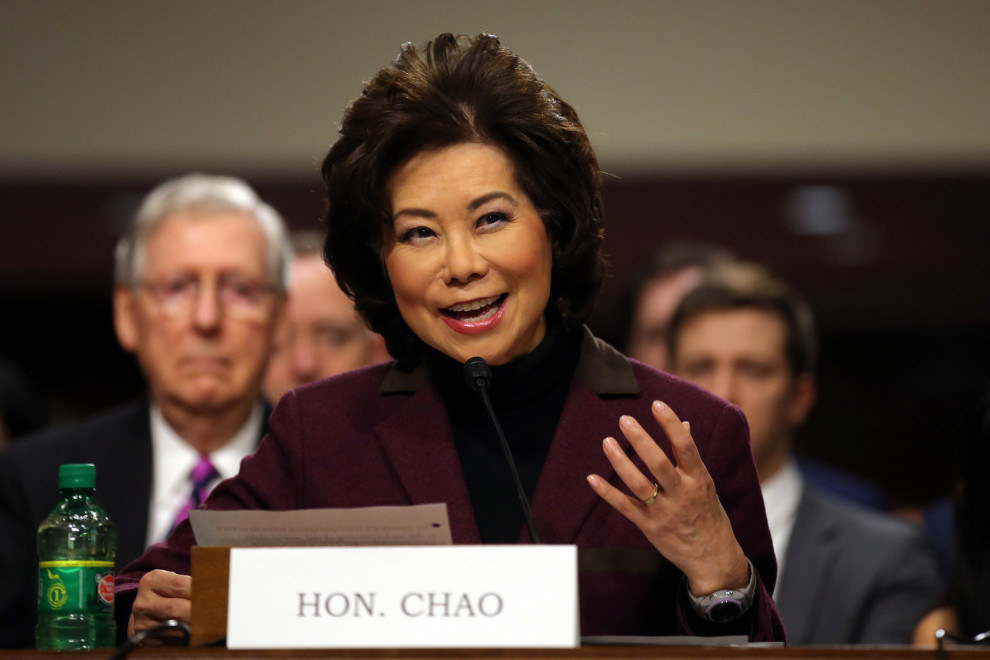 DID YOU HEAR ABOUT THIS?
Inside the alt-right's campaign to smear Trump protesters as anarchists.
Sources told BuzzFeed News that viral photos of a sign urging violence against Melania Trump at an anti-Trump protest were planned by Jack Posobiec, one of the organizers of the Deploraball.
Ryan Gosling is a star after his time.
Playing both offbeat characters and romantic heroes, Ryan Gosling has been our go-to weird boy next door for more than a decade. His real allure lies in the old-fashioned way he navigates Hollywood, writes BuzzFeed News' Bim Adewunmi.
It might be because he's carved out an old-fashioned movie star's aesthetic, in which he purposefully holds out on much of his personal life, and lets his deliberately unconventional choices do the majority of the talking for him.