What's Going On Around The World Today
Fans and celebrities are paying tribute to music icon David Bowie, who died Sunday. Mexican drug lord Joaquín "El Chapo" Guzman has been captured for the third time. And how to really eat healthy in 2016.
HERE ARE THE TOP STORIES
David Bowie has died of cancer at the age of 69.
The legendary musician died peacefully and surrounded by his family Sunday after an 18-month battle with cancer, according to a statement released on his official website early this morning. His son later confirmed the news on Twitter.
Bowie became famous in 1969 for his hit "Space Oddity" and continued to work as an influential musician, actor, and artist for the last four decades.
Bowie had just released his 25th studio album, Blackstar, on his 69th birthday –– just two days before he died, writes BuzzFeed News' Michelle Broder Van Dyke.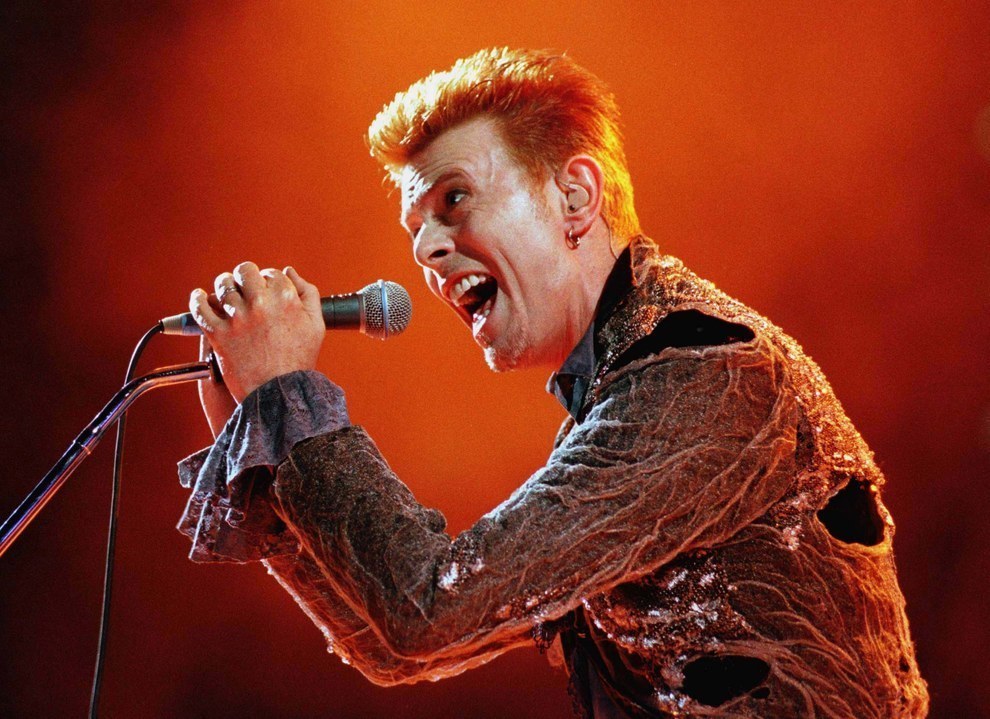 Celebrities and fans from around the world are paying tribute to Bowie. Boris Johnson, the mayor of Bowie's native London, wrote that "no one in our age has better deserved to be called a genius." And actor and comedian David Schneider wrote: "It's only when you hear something like this that you realize how much an artist can feel like part of you."

A trip down memory lane.
Bowie received his first fan letter, from a 14-year-old girl in New Mexico, in 1967 when he was 20, before his debut album had really taken off. The singer replied to the girl: "My real name is David Jones," he wrote. "There is a Fan Club here in England, but if things go well in the States then we'll have one there I suppose. It's a little early to even think about it."

In 1972, Bowie achieved greater notoriety with the album The Rise and Fall of Ziggy Stardust and the Spiders from Mars, which introduced the world to Bowie's space-based alter ego.

Bowie appeared in what could be the coolest mugshot of all time in 1976, taken after he was arrested on marijuana possession charges in his hotel room in Rochester, New York, together with Iggy Pop and a bodyguard.

Bowie released Scary Monsters (And Super Creeps) in 1980 and the hit song "Under Pressure," which was written with Queen, in 1981. In 1983 he released his album Let's Dance.
Unrest and protests erupted in Cologne on Saturday after a shocking number of sexual assaults were reported on New Year's Eve.
"The demonstrations began after more than a hundred women reported sexual assaults on New Year's Eve by assailants described as 'migrants,' forcing the country to question its immigration stance," BuzzFeed News' Rossalyn Warren reports from Cologne.
There's also uneasiness about how Cologne's police department handled what happened. The police's initial New Year's Eve report called the evening "largely peaceful" and didn't mention the sexual assaults or that the perpetrators were described as "migrants," Warren writes.
German Chancellor Angela Merkel has since proposed stricter laws that would allow the country to deport migrants or refugees who are "serial offenders," BuzzFeed News' Alicia Melville-Smith reports.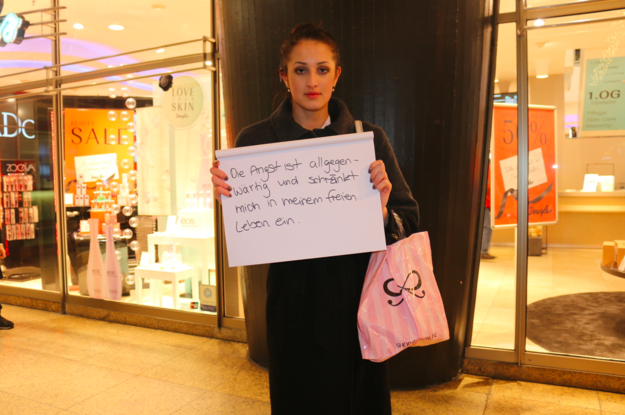 During the controversial seven-hour meeting — which was made possible by Mexican actor Kate del Castillo, who just launched her own tequila brand — Guzman told Penn that he supplies "more heroin, methamphetamine, cocaine, and marijuana than anybody else in the world."

Del Castillo seems enamoured with narco culture. She's "played ruthless cartel bosses in several telenovelas and has publicly professed her trust in [Guzman], the world's most mythical drug lord, over the country's government," BuzzFeed News' Karla Zabludovsky writes.
What's next?
Mexico has started the process to extradite "El Chapo" to the U.S., where he is wanted on federal drug trafficking charges, NBC News reports.
Mexican authorities said they want to question Penn about his meeting with the most wanted man in the world.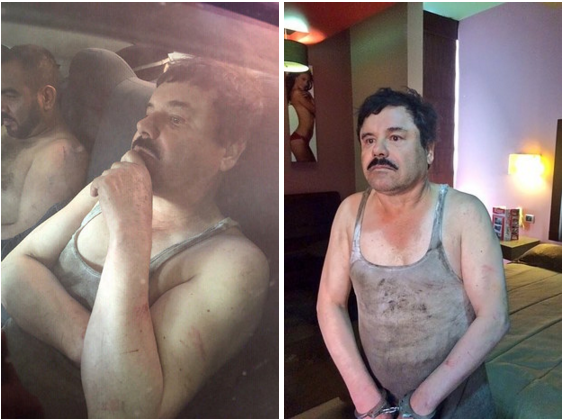 Here's what's up with Facebook's controversial Free Basics program, which provides free internet to underdeveloped countries.
Because of the way the program is being implemented, it suddenly seems to be in jeopardy of losing the world, BuzzFeed News' Caroline O'Donovan reports.
With Free Basics –– Facebook's flagship program for free internet –– the social network is trying to win new users in some of the most underdeveloped countries on Earth. In Egypt, the program was abruptly canceled, less than two months after it launched.
For the latest news and stories, download the BuzzFeed News app for iOS and Android.
DID YOU HEAR ABOUT THIS?
"The disappearances come more than a year since the Umbrella Revolution — named after the umbrellas protesters used to face down pepper spray and tear gas during a two-month demonstration against Chinese interference in Hong Kong's future election," BuzzFeed News' Alicia Melville-Smith reports.
Thousands of protesters took to the streets on Sunday to demand that the booksellers be released, The Guardian reports. And following the disappearance of a fifth bookseller in Hong Kong, "one of the leading international bookshops in the country has decided to pull all titles banned in mainland China from its shelves," Melville-Smith writes.
BuzzFeed News spoke to some of the activists and students in Hong Kong following the disappearance, many of whom said the situation in the country was far worse than it was in 2014, when pro-democracy demonstrations first began. "These abductions have made us feel fear and we are scared for our futures," activist Agnes Chow said.
Here's a 15-step guide to understanding why Hong Kong erupted in protest in 2014.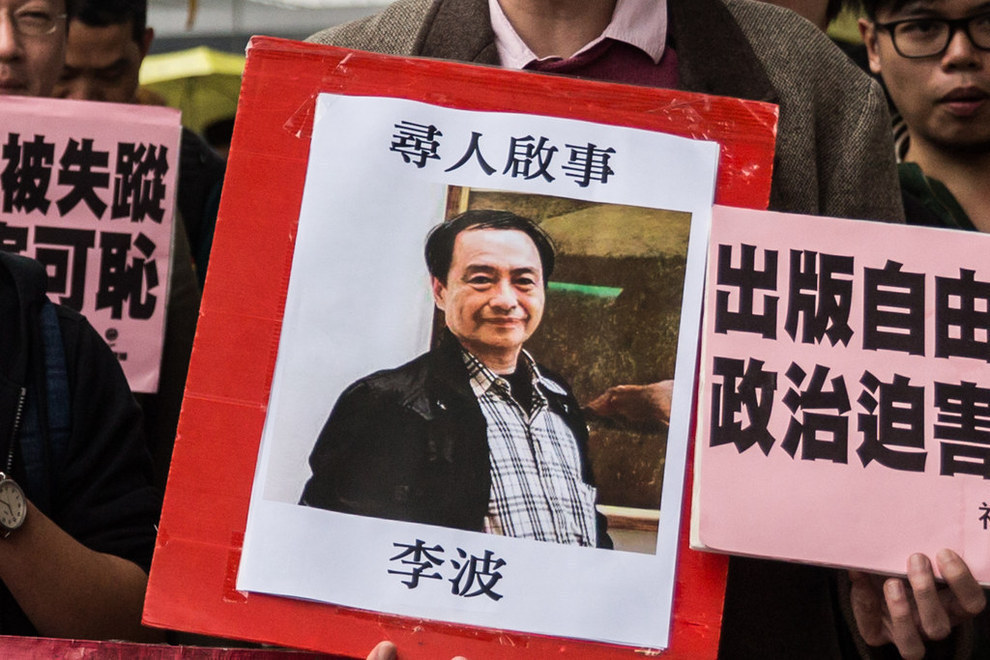 Happy Monday
If eating better is among your New Year's resolutions, we're here to help you follow through. BuzzFeed's Lindsay Hunt has compiled seven ideas, from lemon chicken stew to a crunchy taco kale salad and more. But healthy eating isn't as easy as it sounds. For example, how do you build a salad that doesn't leave you hungry after eating it all? For the answers to this, and much more, take a look at our handy charts that will actually help you eat better. You can do this!