What's Going On Around The World Today
At least nine people died and 150 others were injured after two trains collided in Germany. Riots broke out at a street market in Hong Kong during Lunar New Year celebrations. And the second nominating contest in the U.S. 2016 presidential election is underway in New Hampshire.
HERE ARE THE TOP STORIES
Australia is locking up queer refugees on a remote Pacific island.
Twenty-eight-year-old Mohsen, who is bisexual and a Christian convert, fled his home in Iran after his uncle threatened to kill him. Mohsen was hoping to take shelter in Australia, but the boat smuggling him there was stopped at sea, BuzzFeed News' J. Lester Feder and Soudeh Rad report. "Now he is trapped on Papua New Guinea's Manus Island. He has twice been beaten by off-duty immigration officers in the past year and is now afraid to leave his room," Feder and Rad write.
Mohsen is one of more than 1,300 asylum-seekers whom Australia has sent to what is called the Manus Island detention center — a facility for single men and teenage boys. About 1,300 miles to the east, on the island nation of Nauru, several hundred women and families are also being detained.
"Not only do refugees on Manus Island spend years in a horrific detention center, their asylum applications are processed in Papua New Guinea instead of Australia … This means that LGBT asylum-seekers are being forced to seek asylum in a country that criminalizes homosexuality, which human rights advocates say is a direct violation of prohibitions in international law against deporting people to places where they have a well-founded fear of persecution," Feder and Rad write.
A bit of background.
Last week, Australia's top court ruled that this offshore detention network was legal, and Australia's major political parties endorse the policy.
Several gay or bisexual refugees are confined on Manus Island in Papua New Guinea, which punishes homosexuality with up to 14 years in prison, and where they're afraid of other refugees, who are mostly from countries where homosexuality is criminalized, including Iran, Afghanistan, Iraq, and Pakistan.
Riots broke out during Hong Kong's Lunar New Year celebrations.
It was the "worst episode of unrest" since the city's pro-democracy protests in 2014, The Guardian reports. The riots began after the government decided to clear out the central Mongkok market of unlicensed food sellers.
Night-time street markets are common in Hong Kong, especially during the New Year holiday. But recently the government has decided to crack down on them, BBC News writes.
WE'RE KEEPING AN EYE ON

New Hampshire is headed to the polls today in the second nominating contest of the 2016 U.S. election.
BuzzFeed News correspondents Evan McMorris-Santoro, McKay Coppins, Rosie Gray, Ruby Cramer, and Tarini Parti are reporting from New Hampshire.
Voters there have correctly picked the most recent two Republican nominees — Mitt Romney and John McCain — and John Kerry as the Democratic nominee in 2004.
The race could still change significantly: Former New York Mayor and billionaire Michael Bloomberg told the Financial Times he's eyeing a 2016 presidential run, CNBC reports. Bloomberg said he finds "the level of discourse and discussion distressingly banal," before adding that the American public deserved "a lot better."
The difference between a caucus and a primary.
Today is the first primary of the 2016 election season, following last week's Iowa caucuses, during which Ted Cruz won on the Republican side and Democrat Hillary Clinton narrowly defeated Bernie Sanders. The processes aren't quite the same: "In presidential campaigns, a caucus is a system of local gatherings where voters decide which candidate to support and select delegates for nominating conventions. A primary is a statewide voting process in which voters cast secret ballots for their preferred candidates," according to FactCheck.org.
To keep up with the latest news about the U.S. elections and other stories, download the BuzzFeed News app for iOS and Android (in U.S. app stores only).
DID YOU HEAR ABOUT THIS?
What to expect when you're expecting the collapse of society as we know it.
Meet Lisa Bedford, the "Survival Mom." She's one of a few million Americans who identify as "preppers," (formerly known as "survivalists") but most don't have massive stockpiles of guns, dress in camo, or live off the grid. She has built a massive following simply by suggesting that being ready — for a financial crisis, for a massive natural disaster, for a terrorist attack — is just common sense, BuzzFeed's Anne Helen Petersen writes.
Bedford has made a name for herself among hundreds of sites, Facebook groups, and YouTube videos, Peterson writes. Preppers are still being ridiculed online, but a growing number of people are adopting some form of Bedford's mindset and practices. And she's not alone either, some famous "preppers" include actor Ashton Kutcher and singer Carrie Underwood.
It's been reported that up to 3.7 million people in the United States identify as such in some capacity — an impressive number until you realize it's still just over 1% of the American population, Petersen writes.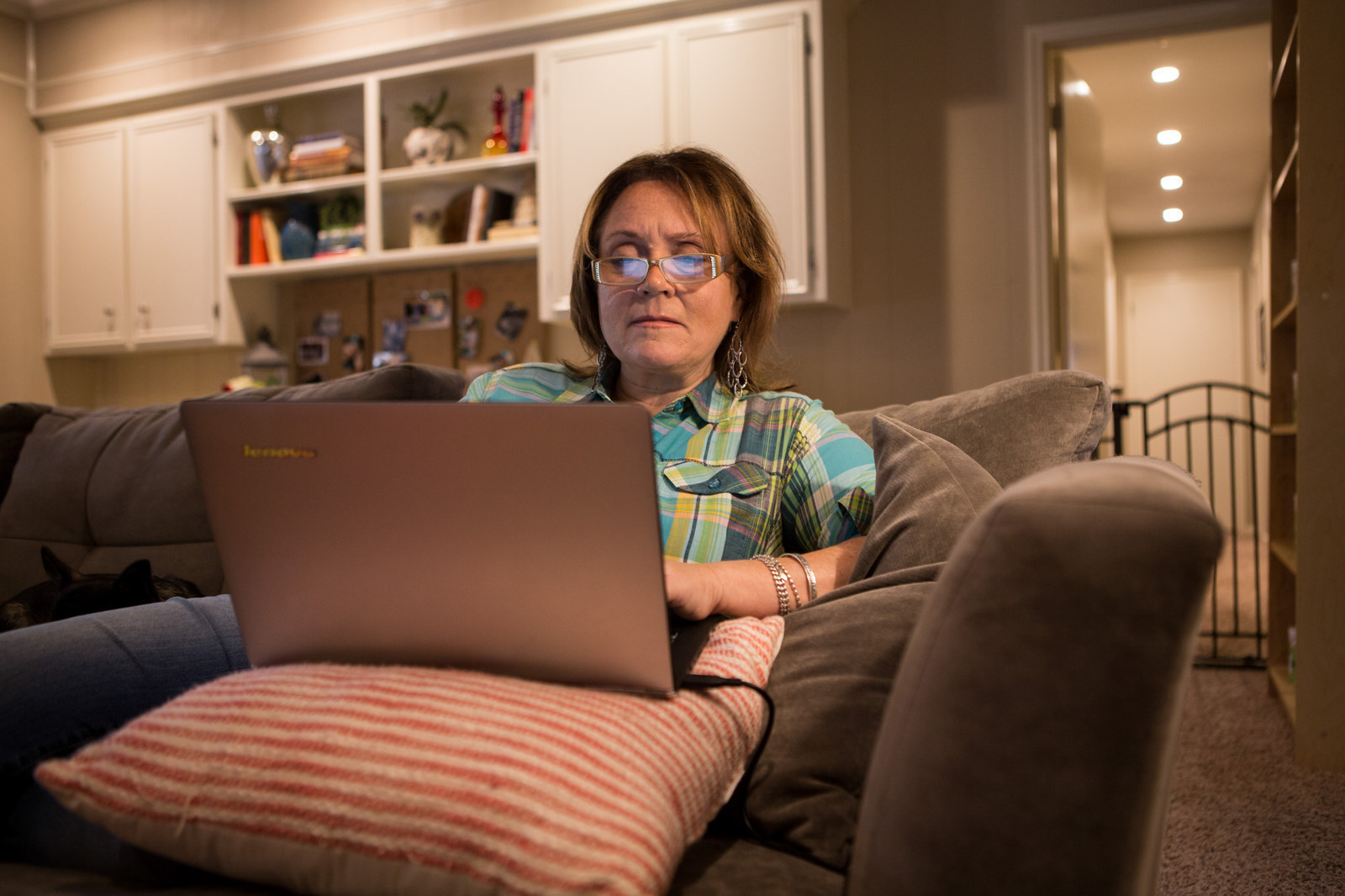 Quick things to know:
At least nine people died and 150 others were injured after two trains collided head-on in the German state of Bavaria. (BuzzFeed News)

Activists in Mexico hope Pope Francis will speak about "femicide," where women are being killed for being women, when he visits the country later this week. (BuzzFeed News)

The developer of the building that collapsed and killed at least 39 people during Saturday's earthquake in Taiwan has been arrested. (Reuters)

The U.S. Department of Education is creating an office dedicated to investigating fraud by colleges. (BuzzFeed News)

Thousands of Syrians have been tortured and executed in prisons controlled by President Bashar al-Assad's regime as well as anti-government fighters, according to a new United Nations report. (BuzzFeed News)

The CEO of Zenefits has resigned after BuzzFeed News revealed the startup let unlicensed brokers sell health insurance. (BuzzFeed News)

Kenya could pull out of the 2016 Olympic Games in Rio de Janeiro if the mosquito-borne Zika virus in Brazil reaches epidemic levels, according to Kenya's Olympic committee. (BBC Sport) And President Barack Obama asked U.S. Congress for $1.8 billion to fight the spread of the virus across the Americas. (BuzzFeed News)

The U.S. says North Korea successfully launched some type of satellite into orbit on Sunday night. (BuzzFeed News)

McDonald's closed 154 restaurants across the U.S. in 2015. It ended the year with a total 14,259 locations in the U.S., or 91 fewer than in 2014. (BuzzFeed News)

Kanye West has changed the name of his forthcoming album for the third time. The latest is T.L.O.P., but nobody knows what it stands for. He's offering up a reward if someone correctly guesses what it means. (BuzzFeed News)
Happy Tuesday
What is cuter than a rabbit? A ~giant~ rabbit who's the size of a dog. Seven-month-old Atlas is a continental giant rabbit, currently under the care of the Scottish Society for the Prevention of Cruelty to Animals, which took in the big bunny after his owner could no longer care for him, BuzzFeed News' Stephanie McNeal reports. He's now looking for a home. The group's manager says that Atlas is friendly and "loves attention and cuddles." Let's hope his new home will have a big backyard.