What's Going On Around The World Today
A guard from a notorious ISIS execution cell has been identified as a 32-year-old football fan from west London. The European Union has urged Turkey to accept 35,000 Syrian refugees who are waiting at its border. And 40% off deals might not always mean what you think it means.
HERE ARE THE TOP STORIES
Unmasked: The second member of ISIS's "Beatles" execution cell.
A second member of the notorious ISIS execution cell once headed by "Jihadi John" has been unmasked as a "quiet and humble" football fan from west London, BuzzFeed News and the Washington Post can reveal.

"Thirty-two-year-old Alexanda Kotey has been identified by British and American intelligence services as one of four ISIS guards, collectively known as the 'Beatles', who are responsible for beheading 27 hostages. The guards were given their nickname by hostages because of their British accents," BuzzFeed News writes.
Kotey traveled to the Middle East alongside three other known extremists on an aid convoy to Gaza organized by London mayoral candidate George Galloway in 2009.
And a little extra.
Kotey, who is half Ghanaian, half Greek Cypriot, grew up in the west London neighborhood of Shepherd's Bush — just under two miles away from "Jihadi John," who was identified as Mohammed Emwazi — and was an avid supporter of Queens Park Rangers Football Club. He is said to have converted to Islam, grown a beard, and begun dressing in robes in his early twenties, after falling in love with a Muslim woman. He left two young children in Britain, BuzzFeed News reports.
The deeply divided pocket of west London where Kotey grew up has an uncomfortable history as a breeding ground for violent extremism. At least nine jihadis, including Emwazi and the failed 21/7 bombers, were radicalized in the notoriously unequal area, where some of London's most deprived families live on sprawling estates alongside multimillion-pound mansions, home to super-rich models, footballers, and minor royals.
This is ISIS's latest battleground: Libya.
Five years after the uprising that led to the downfall of Qaddafi, Libya is a failed state, torn apart by rival militias. ISIS is growing stronger by the day, and poorly armed makeshift militias are all that stand in its way. BuzzFeed News' Borzou Daragahi reports from the front line against ISIS.
"ISIS is the guy who comes and sits next to you and smokes shisha and drinks tea and suddenly blows himself up. It's the guy working out alongside you at the gym. They get recruited by the internet — this is what we're finding. It's a very strange ideology," a member of Tripoli's Reaction Force told BuzzFeed News.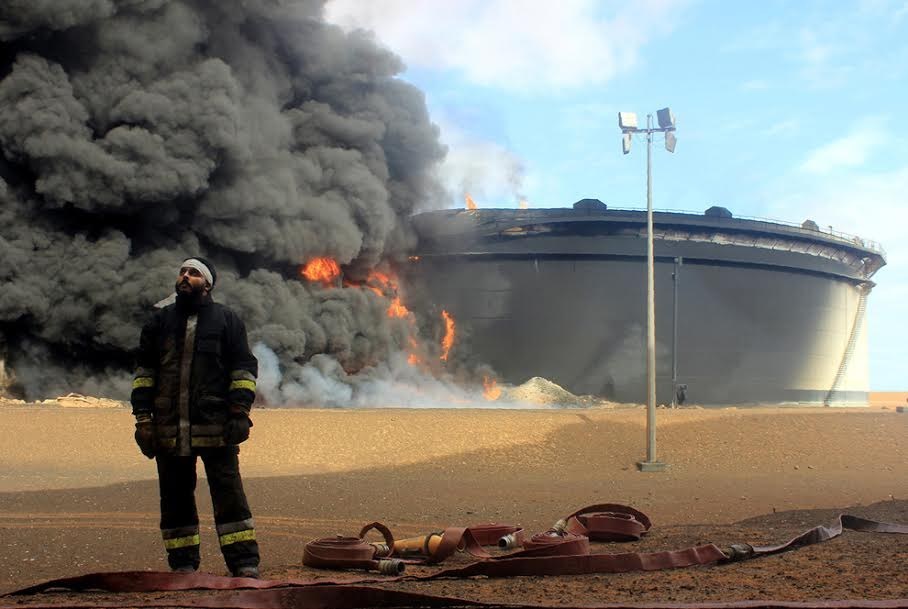 What's happening in Libya.
ISIS is recruiting foreign fighters and turning its stronghold in the Libyan city of Sirte into a living nightmare.

Only a flimsy line of defense surrounds ISIS, with poorly equipped and trained men manning the front.

Political disagreements and mistrust have led to the rise of ISIS and are hampering efforts to fight it.

Pressure is mounting for the international community to step in, but there are no good options.
And for the latest news and stories, download the BuzzFeed News app for iOS and Android.

WE'RE KEEPING AN EYE ON
And the presidential debates continue: The Republicans were at it again on Saturday night.
If you missed it — or if you're reaching presidential debate overload — don't worry. We've got a quick recap for you. BuzzFeed News covered the debate.
Florida Sen. Marco Rubio seemingly couldn't capitalize on his strong showing in the Iowa caucuses, where he came in third.

And Rubio seemed to be thrown off by an attack from New Jersey Gov. Chris Christie, who criticized the senator for resorting to the same rehearsed lines.

Donald Trump had an all-round relatively normal performance, which was a bit of a shock to everyone.

The candidates were also asked about several issues in the news recently: the Zika virus, North Korea's attempted long-range missile launch, and paying ransom for U.S. hostages taken by ISIS.
The dilemma of the anti-Trump voter: If candidates Chris Christie, John Kasich, and Jeb Bush can't win — and if they split the vote, it could lead to a Trump victory — what is a voter to do?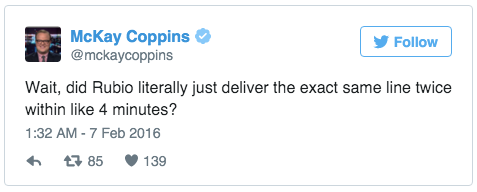 Via Twitter

What's next?
The New Hampshire primary is tomorrow. A recent poll, by UMass/7News on Saturday, has the Republicans stacked up like this: Trump at 35%, Rubio at 14%, Cruz at 13%, Ohio Gov. John Kasich at 10%, Bush at 10%, Christie at 4%, former HP CEO Carly Fiorina at 3%, and retired neurosurgeon Ben Carson at 3%.
On the Democratic side, Bernie Sanders holds 58% among likely Democratic primary voters, well ahead of Clinton's 35%, according to CNN.
The European Union has urged Turkey to accept 35,000 refugees fleeing Syria who are waiting at the Turkish border.
Turkey has said the refugees have food and shelter inside neighboring Syria and do not need to cross into the country, BuzzFeed News' Alicia Melville-Smith writes. European Union foreign policy chief Federica Mogherini said Turkey has a moral and legal duty to provide protection to the people waiting at their borders.
The increase in refugees headed toward the Turkish border comes as Syrian President Bashar al-Assad's army advances towards the rebel-held city of Aleppo. This, as well as airstrikes in the area, led to a temporary suspension of peace talks in Geneva last week aimed to end the ongoing civil war, Melville-Smith writes.
And a little extra.
The next round of starvation in Syria is about to happen. "The sudden advance by the Syrian military and its allies on the northern city of Aleppo has sparked fears of a humanitarian crisis that analysts and aid workers warn could be among the worst of a long and brutal war," BuzzFeed News' Mike Giglio and Munzer al-Awad write from Turkey.
As Assad's government moves closer to the rebel-held parts of Aleppo, rebels and analysts expect a repeat of the brutal tactics it has employed throughout the war. As in the past, the primary victims will be civilians, Giglio and al-Awad write.
At least 37 people died after a magnitude-6.4 earthquake struck southern Taiwan early on Saturday.
Twenty-two of the victims — including a 10-day-old infant, three children, and six adults — were killed when a high-rise building collapsed in the city of Tainan, BuzzFeed News reports.
As of Monday morning, authorities were still searching for survivors in the rubble, estimating that more than 100 people remain unaccounted for.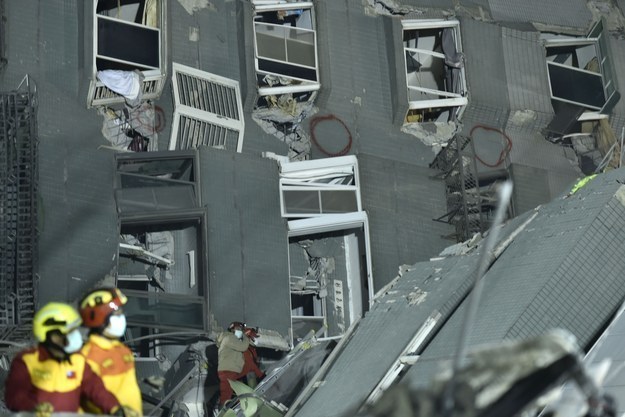 What's next?
Prosecutors have launched an investigation into the construction of the building. Records suggest that 260 people were living there, but it is thought that there were more than 300 people inside when the building collapsed, BBC News reports.
DID YOU HEAR ABOUT THIS?
Shoppers beware: Forty percent off doesn't always mean what you think it does.
Who doesn't get excited by a 60% off sign — especially when it's hanging right by something you want to buy? "But the tactics stores use to give you that heady 'I just got a bargain!' rush are under siege," BuzzFeed News' Sapna Maheshwari writes.
Since 2012, consumers have filed at least 35 lawsuits against major retailers like Nordstrom Rack, Kohl's, and Kate Spade, accusing them of deceptive pricing practices. And these allegations are being taken seriously: Department store chain J.C. Penney and teen clothing company Justice each paid about $50 million to settle such suits last year, while Michael Kors paid almost $5 million.
The lawsuits highlight America's obsession with getting a deal, and the many ways retailers make you believe you're saving 40% or 60% off "original" prices. Often, those original and regular prices are set at retailers' own discretion. Retailers like Macy's and Kohl's are adding disclaimers to their website, noting that items may never have been sold at "original" prices, Maheshwari reports. Quick things to know: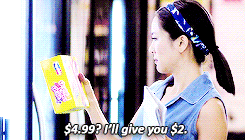 Happy Monday
Happy Chinese New Year: This time it's the year of the monkey. To celebrate, London is hosting its first Lantern Festival, basically a real-life psychedelic wonderland, with around 58,000 light bulbs and more than 50 hand-sculpted lanterns. Each Chinese New Year is characterized by an animal that appears in the Chinese zodiac. Millions of people worldwide have been celebrating the occasion. And you can too. Here are 17 mouthwatering foods that you can make at home to mark the new year.