HERE ARE THE TOP STORIES
President Donald Trump on Monday falsely claimed the "dishonest press" has failed to report on terrorist attacks.
"All over Europe it's happening. It's gotten to a point where it's not even being reported. And in many cases the very, very dishonest press doesn't want to report it," the president said in a speech to troops at MacDill Air Force Base in Florida.
After questions were raised about his false claim, the White House released a list of 78 attacks — which includes both high-profile attacks that received massive amounts of coverage and smaller attacks that also received coverage — the vast majority of which have been extensively reported by major US news organizations.
The list didn't point to any attacks that supported Trump's contention that terrorism is "not even being reported."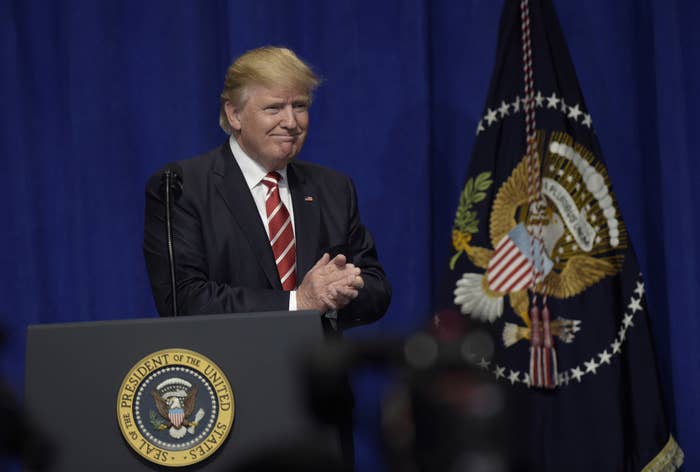 An appeals court will hear arguments on whether to keep Trump's travel ban on hold.
The states of Washington and Minnesota, joined by Hawaii, technology companies (including Apple, Google, Uber, and 124 others), former senior foreign policy officials, and civil rights groups, laid out the legal case against President Trump's refugee and travel ban executive order.
US District Judge James Robart issued a temporary restraining order halting enforcement of both visa and refugee provisions of Trump's ban.
The US Court of Appeals for the Ninth Circuit will be holding an hour-long argument over the request at 3 p.m. PT (6 p.m. ET) on Tuesday. It will be livestreamed on the court's website.
WE'RE KEEPING AN EYE ON
Hundreds of thousands of Romanians marched against their government.
The protests, which began last week in response to the government's controversial decree decriminalizing corruption charges, have grown bigger despite the government's announcement on Sunday that it was revoking the bill. Some demonstrators say they now want the leftist government of Prime Minister Sorin Grindeanu — which has been in power for less than two months — to resign.
Protesters also fear that despite the late-night abolition of the corruption decree, the government will attempt to pass an only slightly modified law instead — effectively still freeing a number of officials jailed for small-scale corruption charges.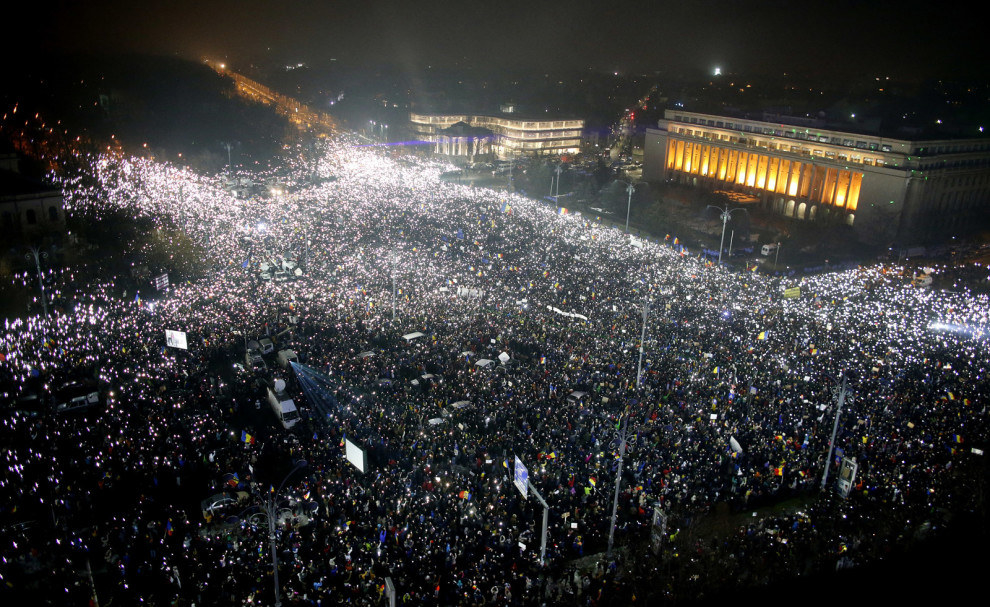 A bit of background.

Grindeanu said the decision was made to help reduce overcrowding in prisons, but the move has already been challenged by the country's judicial watchdog. Meanwhile, the country's Justice Ministry said the move was made to avoid European Union fines for overcrowding — some Romanian prisons, built in the mid-19th century, are over capacity by as much as 200%.
DID YOU HEAR ABOUT THIS?
Amnesty International says Syria is secretly executing thousands of its people.
The Syrian government has secretly killed between 5,000 and 13,000 people in mass hangings at a military prison over the course of four years, according to a new report by Amnesty International.
Syrian government officials systematically arrest civilians, as well as military personnel who oppose the regime, according to the report. On execution days, prisoners are beaten for hours, blindfolded, and in the middle of the night transferred to a basement of the prison where they are hanged.