What's Going On Around The World Today
The tropical, mosquito-borne Zika virus was sexually transmitted to a person in Texas. Apple is getting ready to debut new products. And do you hit the snooze button in the morning? Whether or not you do could be based on genetics.
HERE ARE THE TOP STORIES

Yahoo is planning to lay off 15% of its staff, Apple is planning to debut a smaller iPhone, and YouTube could soon live-stream 360-degree video.
Yahoo says it will cut about 1,500 jobs, closing some international offices, and reducing its expenses by $400 million a year, BuzzFeed News' Matthew Zeitlin reports. Blogging platform Tumblr, which was bought by Yahoo in 2013, has lost almost a quarter of its value since the acquisition, BuzzFeed News' William Alden reports. Yahoo said it's exploring "strategic alternatives," corporate speak for selling at least some of the company.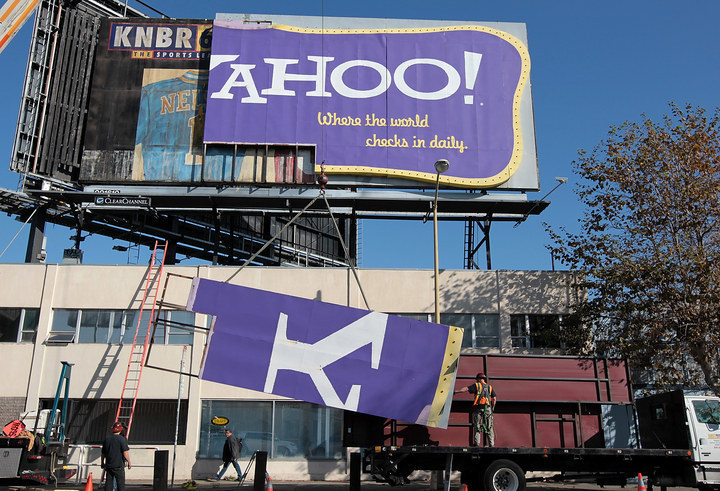 Apple is planning to show off some new products — including a new iPad Air, a smaller iPhone, and a selection of new Apple Watch bands — on March 15. The physical Apple Store itself may be losing its luster as the king of the American mall, at least according to a mall operator whose properties — including many of the country's top shopping destinations — house 46 of Apple's 268 U.S. stores, BuzzFeed News' Sapna Maheshwari writes.

YouTube is developing the capability to live-stream 360-degree video on its platform, BuzzFeed News' Brendan Klinkenberg reports. "Most 360-degree cameras have two or more wide-angle lenses, each doing its own video capture. The videos from these lenses are then 'stitched' together in post-production to create a spherical image," Klinkenberg writes.
Keep an eye on your data.
Are you — or your friends — obsessed with Snapchat? Well, there's a good chance the app is using up a lot of your data. BuzzFeed's Nicole Nguyen has the solution: Check your data usage to make sure Snapchat is actually the culprit and then enable travel mode under "Additional Service" in your Snapchat settings.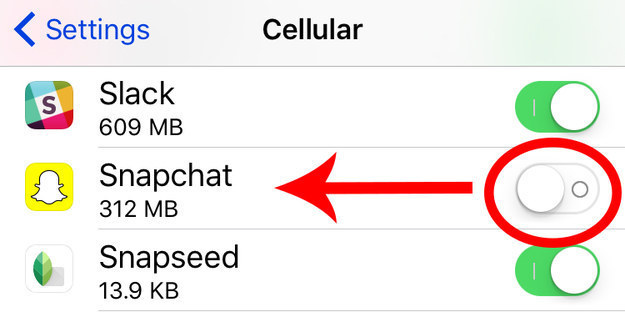 For the latest tech news and other stories, download the BuzzFeed News app for iOS and Android (in U.S. app stores only).

WE'RE KEEPING AN EYE ON
The effort to turn out Latino voters in the Iowa caucuses worked.
Almost 10,500 Latino voters showed up for the Iowa caucuses on Monday, a record number.
"The initiative by the League of United Latin American Citizens (LULAC) aimed to get 10,000 out of 50,000 registered Latino voters to caucus sites by repeatedly contacting them through phone calls and door knocks," BuzzFeed News' Adrian Carrasquillo reports.
While LULAC's effort was presented as nonpartisan, "it was ostensibly also an anti-Donald Trump effort," Carrasquillo writes. But while Trump came in second, it's unlikely that the small Hispanic presence on the Republican side had much of an effect.
If you need a refresher about what happened in Iowa on Monday: Texas Sen. Ted Cruz came in first for the Republicans during Monday's caucuses, the first nominating contest of the U.S. presidential election. On the Democratic side, Former Secretary of State Hillary Clinton very narrowly defeated Vermont Sen. Bernie Sanders. For more debate fun: The Democrats are back at it tomorrow night in New Hampshire ahead of the state's primary election next week.
A little extra election news.
Three's a crowd: Cruz, who previously talked about the primary as a two-man race between himself and Trump, didn't dismiss the idea that it could in fact be a three-man race after Florida Sen. Marco Rubio came in a strong third place on Monday. Cruz said it'll be "a question for the voters to decide."

Goodbye from the other side: Adele says she never gave Donald Trump permission to use her music. In fact, the singer hasn't authorized any of the candidates to use her songs to pump up their crowds. Trump has reportedly used Adele's "Rolling in the Deep" at rallies in Iowa. Speaking of Trump, anyone else wonder what he's been doing since coming in second?

No rest for the candidates: The Democratic campaigns are getting feisty. The first day of post-Iowa campaigning included Sanders questioning Clinton's commitment to progressivism and the Clinton campaign attacking him for doing so.
DID YOU HEAR ABOUT THIS?
This fencer will be the first U.S. athlete to compete in hijab at the Olympic Games.
Ibtihaj Muhammad, an internationally ranked saber fencer from New Jersey, qualified for the 2016 Summer Olympics in Rio de Janeiro last weekend. Muhammad, 30, has been fencing since she was 13 years old, BuzzFeed News' Tamerra Griffin writes.
"My parents were looking for a sport for me to play where I wouldn't have to alter the uniform as a Muslim woman," she said, referring to the fact that a fencer's uniform requires the body to be completely covered.
She was recruited to fence at Duke University and continued professionally after graduation. Part of what motivated her was the lack of diversity she noticed in the fencing community.
"Historically, it's always been a white sport reserved for people with money," Muhammad said. "I don't think it's a good representation of the U.S., or of society as a whole."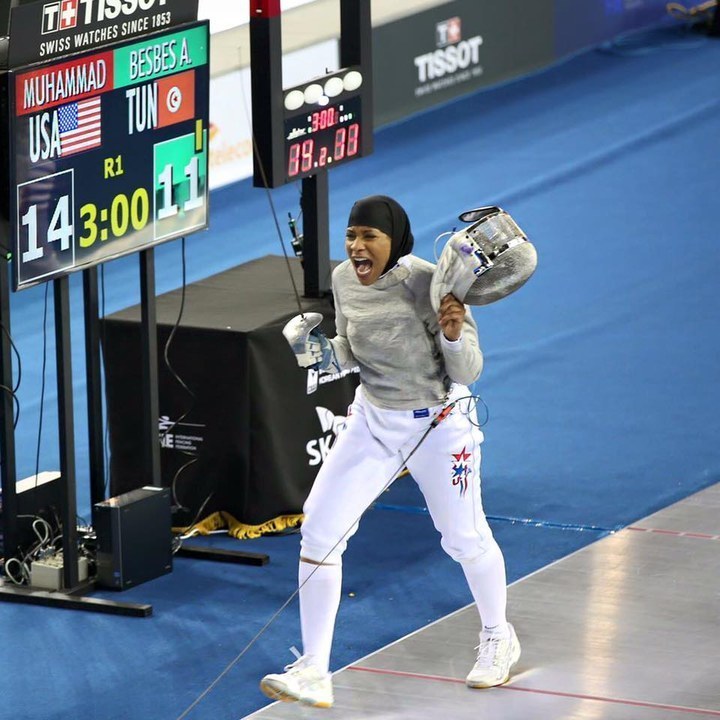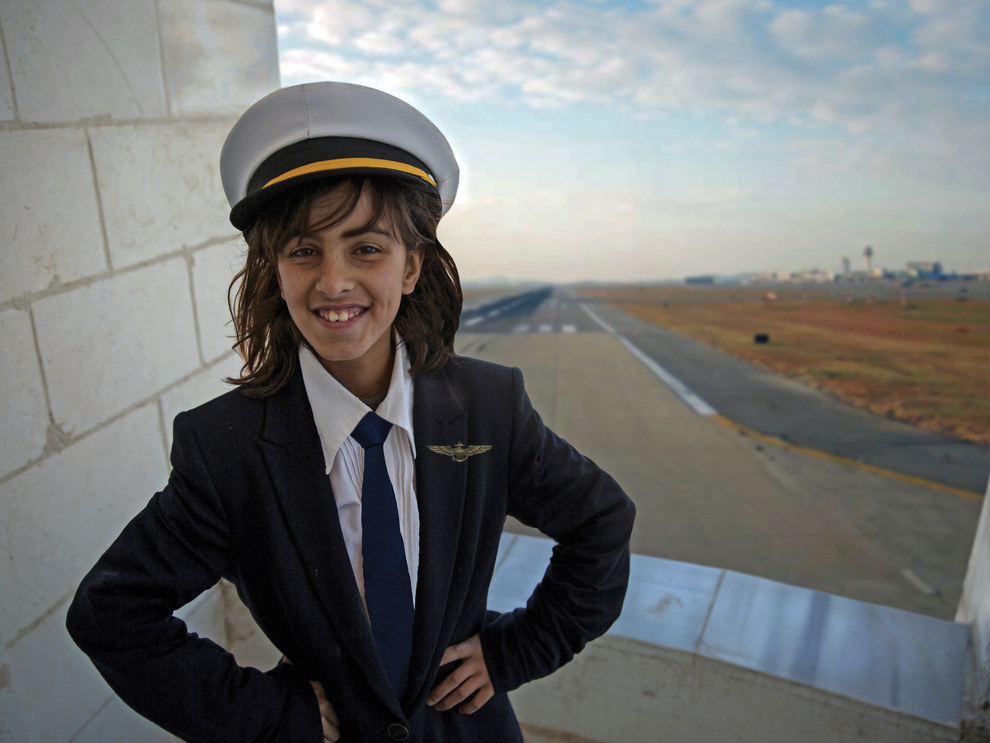 Happy Wednesday

If you hit the snooze button every day and still have trouble waking up, you might be able to use a new excuse: It's genetic! Genetics company 23andMe has "identified 15 regions of the human genome that influence whether someone considers themselves a 'morning person,' meaning someone who likes to wake up and go to bed early," The Verge reports. In other words: There could be a genetic basis for your tendency to jump out of bed when the alarm sounds at 6 a.m. (or, for all you night owls out there, if the opposite is true). "The study isn't perfect, but if researchers can push the findings further, that information could one day have some medical benefits," according to The Verge. If you're determined to get up early, no matter what your genetic makeup, here's BuzzFeed's morning person challenge to help get you started. Rise and shine!