HERE ARE THE TOP STORIES
Hillary Clinton won the South Carolina Democratic primary on Saturday.
She defeated Bernie Sanders with 73.5% of the vote. Polls leading to the victory showed that Clinton was popular among black voters, who made up the majority of those who turned out on Saturday, BuzzFeed News reports.
"The victory carried with it some combination of relief and excitement — a cautious hope that the campaign, after 10 months, might finally start to click," BuzzFeed News' Ruby Cramer writes.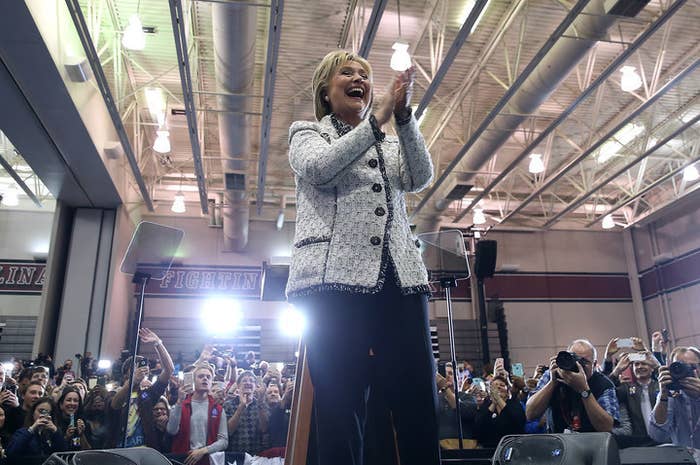 Super Tuesday is tomorrow.
It's make-or-break time for many of the candidates: A path to a potential nomination for many of the candidates will either become much clearer or much muddier after Democrats and Republicans each vote in 11 contests on Tuesday, BuzzFeed News reports:
Republicans: Donald Trump is the frontrunner in most states. Over the weekend, former Republican candidate New Jersey Gov. Chris Christie and Republican Alabama Sen. Jeff Sessions endorsed Trump.

Democrats: Clinton is expected to beat Sanders in most of the states. After losing momentum following Clinton's win in South Carolina, Sanders is expected to remain competitive in some states, like Massachusetts, and win his home state of Vermont.
To follow what happens, download the BuzzFeed News app for iOS and Android (in U.S. app stores only).

THE OSCARS
Leonardo DiCaprio (finally!) won an Oscar and Spotlight won Best Picture at last night's 88th Academy Awards.
After six nominations, DiCaprio won Best Actor for his role in The Revenant. Some other big winners: Alejandro Iñárritu won Best Director, also for The Revenant, and Brie Larson won Best Actress for her role in Room.
Vice President Joe Biden introduced Lady Gaga, who received a standing ovation for her performance of "Til It Happens to You," the Oscar-nominated song from The Hunting Ground, a film about campus sexual assault.
If you didn't stay up to watch the ceremony, here's what you missed. And even if you did watch, here are some behind-the-scenes moments.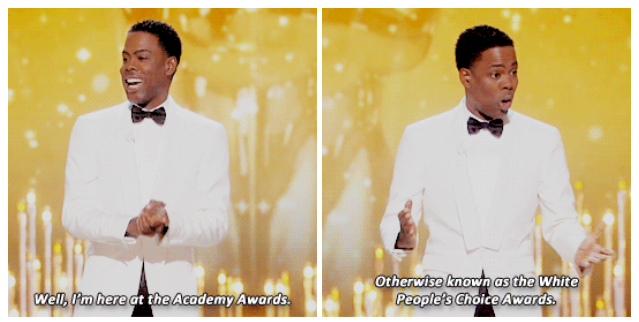 DID YOU HEAR ABOUT THIS?

Ms. Veteran America: A beauty pageant unlike any you've seen.
Every year, female veterans put on ball gowns and combat boots to compete in Ms. Veteran America — a pageant for women who've served in the armed forces. The race for the crown includes a push-up contest, trivia, and talent shows. But for many contestants, just being there is a victory in itself, BuzzFeed News' Ema O'Connor reports from Las Vegas.
The pageant, now in its fourth year, started as a fundraising effort for Final Salute, a nonprofit that aims to benefit homeless female veterans in the U.S. An all-female, all-veteran panel judges the contest, which is "more sisterhood than sabotage with the contestants striving to prove their resilience, grace, and poise," O'Connor writes.
During one of the pageant's two talent rounds, one of the contestants "dressed convincingly as a World War II era housewife and hosted a faux cooking-show segment," O'Connor writes. Another "told the story of having to deploy shortly after giving birth and return to a daughter who didn't recognize her."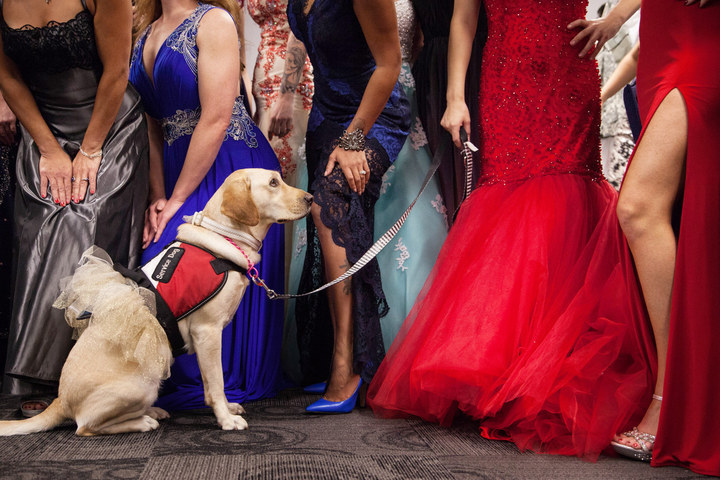 Inside the final hours of Britain's biggest gay bathhouse.
Chariots Roman Spa in east London closed on Feb. 21 and BuzzFeed UK's Patrick Strudwick donned a towel to experience the climactic final few hours. The site is being sold to developers and a luxury hotel awaits. But the story behind it goes beyond a widespread exasperation with gentrification.
"More than 20 LGBT venues have closed in London this decade. The capital's gay scene is gasping for air, and now, with the end of Chariots, even the steam is evaporating.
"I think back to my early twenties when I used to come here regularly. The outside world didn't feel very safe then. Obviously gay from a young age, I heard and felt its attitudes towards me keenly. Sometimes painfully. I suffered terrible anxiety at that time following a brutal homophobic attack — something I needed to numb. I used food, I used sleeping pills, and I would come here: cut off from my life, my head, distracted by this bewitching, hidden world," Strudwick writes.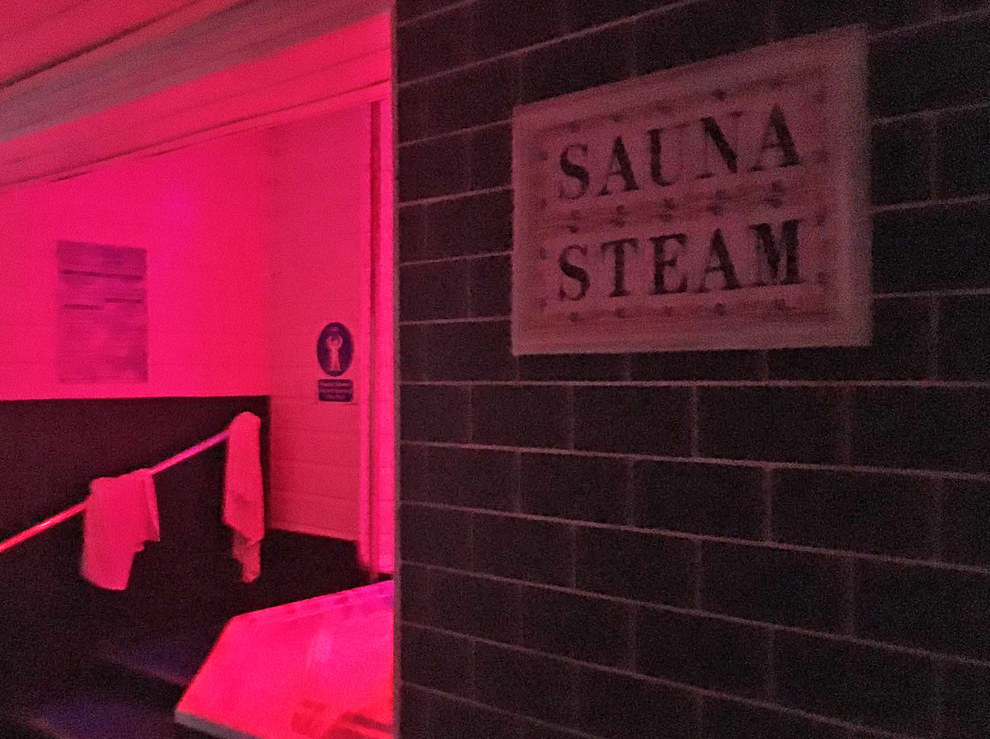 Happy Monday
It's been 20 years since Pokémon came out in Japan and that deserves a celebration. If you're late to the party, don't worry: It's never too late to become a fan (and if you're really serious about it, here are 17 absurdly adorable products). "What started as a Japanese-centric cartoon — a boy leaving home to traverse richer, urban climes in the search for better prospects — resonated beyond Asia to all manner of families, rich and poor alike," The Economist writes (paywall). Pokémaniacs unite!
Want a news roundup like this in your inbox every weekday? Enter your email address to sign up now!