HERE ARE THE TOP STORIES
Bomb threats were directed at Jewish centers in at least 18 US states.
The dozens of bomb threats Monday represent a fifth wave of threats to the Jewish community since the beginning of the year. At least 30 Jewish community centers and schools were targeted, a day after around 100 headstones were desecrated at a Jewish cemetery in Philadelphia.
Local media and police confirmed reports of threats in Alaska, North Carolina, Florida, Pennsylvania, New York, New Jersey, Delaware, Michigan, Alabama, Maryland, Indiana, Virginia, Connecticut, Rhode Island, California, Arizona, Washington, and Nevada. No injuries were reported.
WE'RE KEEPING AN EYE ON

Trump's budget.
President Donald Trump said he is planning to cut spending on many of the federal government's most sensitive programs (those that relate to education, the environment, science, and poverty) in order to protect the economic security of retirees and direct billions of dollars to the military, the New York Times reports.
"The proposal to increase military spending by $54 billion and cut nonmilitary programs by the same amount was unveiled by White House officials as they prepared the president's plans for next year's federal budget," the newspaper writes.
Trump claimed — in an interview with Fox and Friends — that Barack Obama is "behind" protests against him and White House leaks. And the Senate Intelligence Committee found itself shaken with one phone call. Hint: It has to do with an investigation into Trump's alleged ties with Russia.
DID YOU HEAR ABOUT THIS?
This is what it's like on board a ship that rescues migrants at sea.
The passengers are escaping war, poverty, and political oppression, paying smugglers thousands of dollars in hopes of making it across the sea to a better life. More than 360,000 migrants arrived by sea to Europe last year. In January, 5,932 arrived with 254 dead or missing, tripling the 2016 fatality rate, according to the International Organization for Migration. These volunteers are trying to change that.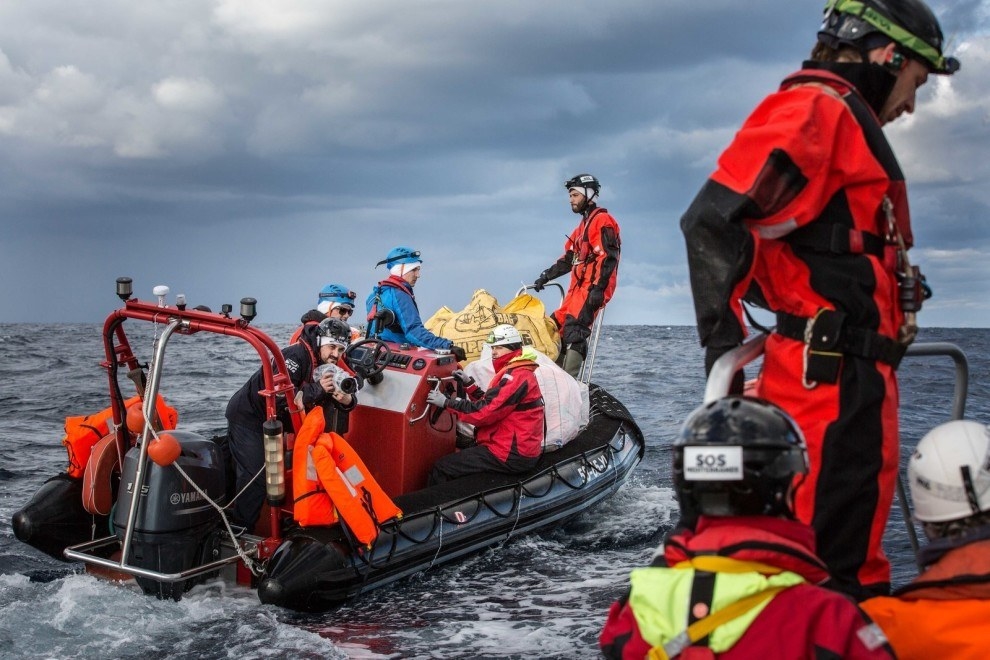 Planned Parenthood isn't sure it's going to be OK.
Republicans have tried to defund Planned Parenthood for years. Now, with the GOP in control of both chambers of Congress and the executive branch, it's extremely likely the nonprofit will be stripped of the more than $500 million it gets from the federal government for Medicaid reimbursements each year. BuzzFeed News sat down with Cecile Richards, the organization's president, to talk about the past, present, and future of Planned Parenthood.
QUICK THINGS TO KNOW