HERE ARE THE TOP STORIES
The substance used to assassinate the half brother of North Korea's leader has been identified as VX nerve agent.
The chemical, listed by the United Nations as a weapon of mass destruction, is odorless, tasteless, and extremely toxic. North Korea is widely believed to have one of the world's largest stockpiles of chemical weapons, something the reclusive nation has denied in the past.
Kim Jong Nam, 46, who was known for his criticism of North Korea's regime, was killed on Feb. 13 at Kuala Lumpur International Airport.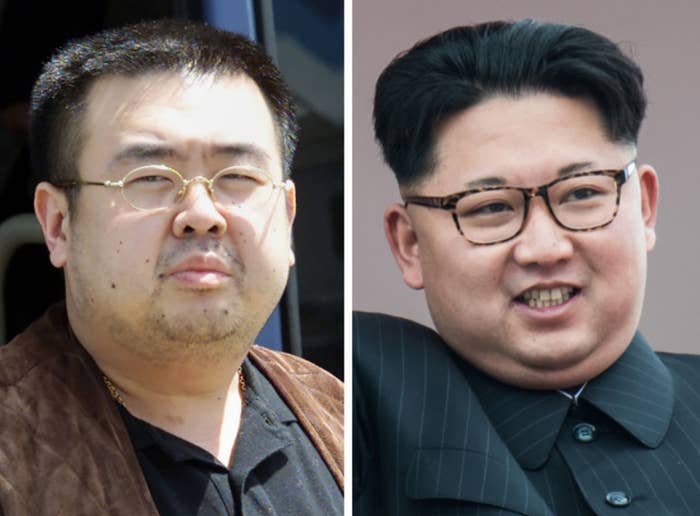 Meanwhile, in the White House...
The White House defended the Trump administration's decision to withdraw Obama-era guidance meant to protect transgender students. "It's a states' rights issue," press secretary Sean Spicer repeatedly said at the daily press briefing. "That's entirely what he believes, that if a state wants to pass a law or rule or an organization wants to do something in compliance with the state law, that's their right. It shouldn't be the federal government getting in the way of this."
On ~legalized~ marijuana: Spicer said "there should be greater enforcement" of federal laws prohibiting the recreational use of marijuana, the administration's first comments on the issue.
Then there's Attorney General Jeff Sessions: On Thursday he reversed an Obama-era directive aimed at ending the use of private, for-profit prisons by federal government — a boon to the private prison industry.
European Union leaders can't figure out if Trump's US is a friend or a foe. And why hasn't Trump moved to defund sanctuary cities yet?
WE'RE KEEPING AN EYE ON
Issues of sexism and sexual harassment at Uber.
Uber CEO Travis Kalanick joined a group of more than 100 female engineers on Thursday to discuss the explosive allegations of sexual harassment and sexism recently leveled against the ride-hailing company. The engineers grilled Kalanick on what they say is a systemic problem at Uber and urged him to begin "listening to your own people," according to an audio recording obtained by BuzzFeed News.