HERE ARE THE TOP STORIES
Donald Trump is marching toward the U.S. Republican nomination after winning last night's Nevada caucuses.
The billionaire was declared the winner as soon as the polls closed Tuesday night, taking roughly 46% of the vote. It was Trump's third straight win of the nominating season.
"We won the evangelicals, we won with young, we won with old, we won with highly educated, we won with poorly educated," Trump said during his victory speech. "I love the poorly educated."
Trump's decisive victory in the western state is a setback for candidates Marco Rubio, who came in second, and Ted Cruz, who each claim they are the right person to defeat the billionaire.
For Trump, his win is "another sign of his campaign's durability and the breadth of his appeal: He has now handily won primary elections in New England and in the South, and a caucus fight in the far West," the New York Times writes.
The Republican nomination race now turns to Super Tuesday on March 1, when 12 states will vote. But first, the Republican candidates will face off in a debate in Houston on Thursday.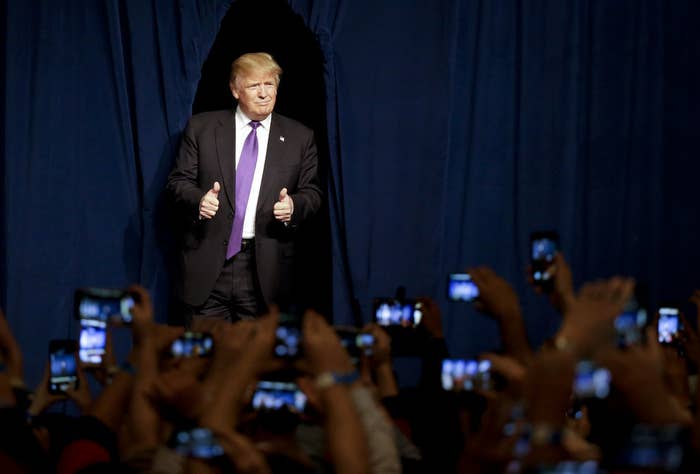 A little extra politics.
Senate Republicans have said they will not hold any hearings on whomever President Barack Obama appoints to the U.S. Supreme Court to fill the seat that Justice Antonin Scalia's death left vacant. Top Republicans said they wouldn't even meet with the nominee, BuzzFeed News' Tarini Parti writes. Democrats are already preparing to use the issue to fuel election-year attacks in a bid to win back the Senate, which is currently controlled by Republicans.
For the latest on the 2016 U.S. presidential election and other stories, download the BuzzFeed News app for iOS and Android (in U.S. app stores only).
WE'RE KEEPING AN EYE ON
A huge water crisis has been going on in outback Australia for years.

Broken Hill, a small town in the state of New South Wales, is running out of water. We spoke to BuzzFeed Australia's Brad Esposito, who's covering the story, about what's happening.

What is going on with the water in Broken Hill?
The natural water source for Broken Hill will likely run out in the coming months. If that occurs the town will be switched over to bore water, or groundwater. Locals have been protesting this plan because bore water is salty and needs to be heavily treated before it's consumable. Their situation is made worse by health issues, with locals suffering from skin rashes and infections they say are caused by chemicals being used in the water treatment process.
Who is responsible for solving the crisis in Broken Hill?
Both the state and federal government have been commissioning reports and studies to come up with a solution to secure Broken Hill's water, but there has been no long-term solution after almost six years of research. The state government has promised almost half a billion dollars to relieve the town's plight. However, they're yet to make a decision on how they're going to implement the funding.
There's more to this story. Tell us about the larger water crisis in Australia.
Australia is getting hotter and major weather events are more frequent. There have been multiple droughts over the past 20 years and it's having an impact on natural water supplies across the country. In New South Wales a lot of the towns rely on rainwater and seasonal river flooding. Last year the rains and floods didn't happen. The situation isn't new, but while other parts of the country have prepared for it, towns like Broken Hill don't have the same resources.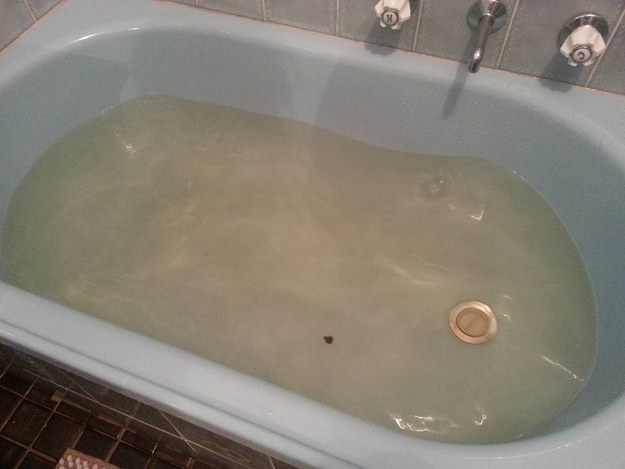 DID YOU HEAR ABOUT THIS?

A game that lets you give your friends and family money has China addicted.
A roughly thousand-year-old ritual has come to the smartphone. Chinese families give out Lucky Money — a small amount of cash stuffed into a red envelope called a "hongbao" — to their underage and unmarried members at the start of a new year, hoping to ward off bad luck, BuzzFeed News' Beimeng Fu writes. But this year, a game that lets you collect these envelopes virtually has swept across China.
On Lunar New Year's Eve alone, 420 million users — almost a third of the nation's population (!) — reportedly swapped 8.08 billion digital envelopes through Chinese messaging app WeChat's red envelope function, which is eight times more than last year, Fu writes.
The virtual red envelope obsession can also turn into lunacy, according to users who say that their elderly family members indulge in the game day and night, sometimes even skipping meals and sleep.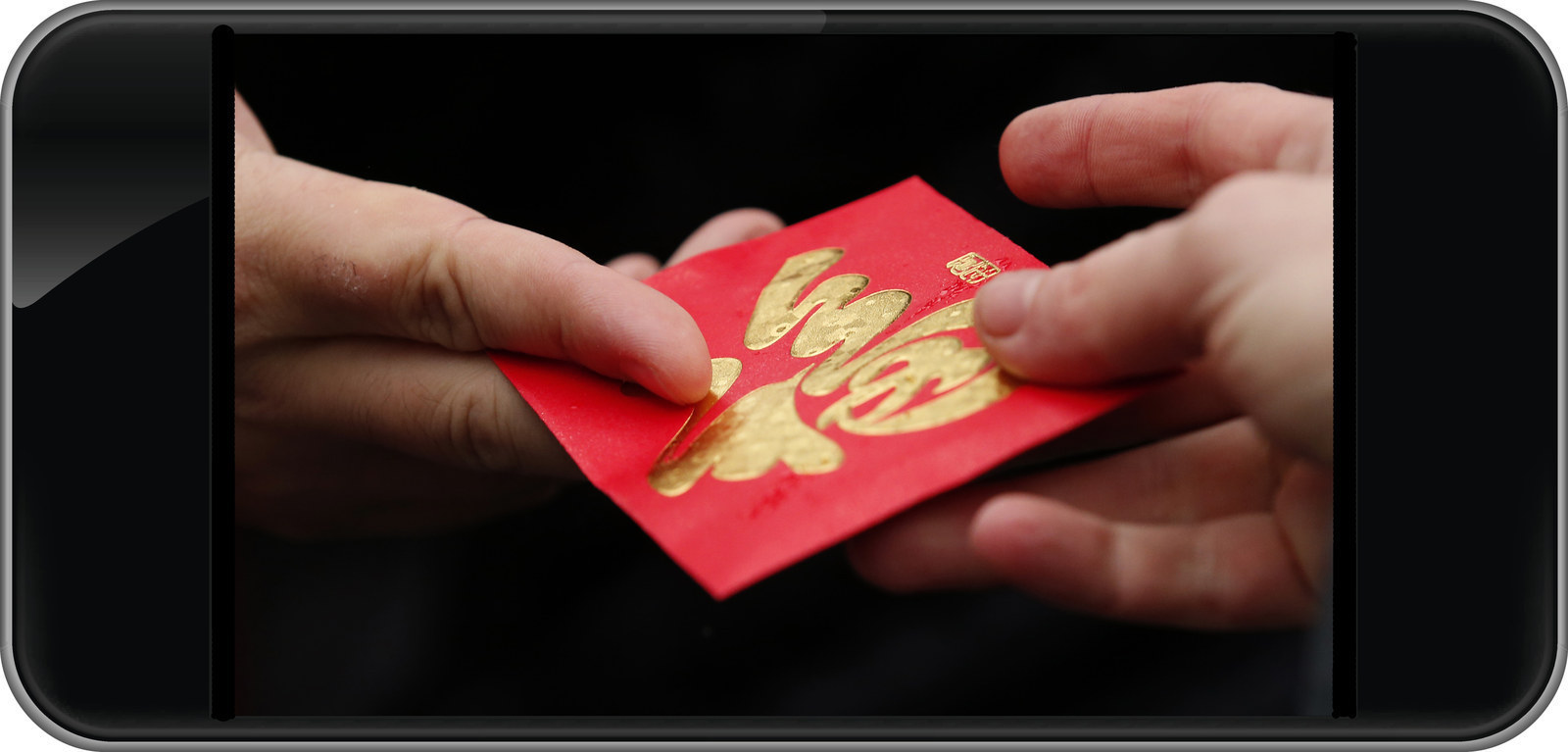 Chocolate maker Mars has recalled Mars, Snickers, Celebrations, and Milky Ways over fears they could contain pieces of plastic.
The company has recalled products that were made in a factory in the Netherlands as a "precautionary decision" after a piece of red plastic was found in one of its chocolate bars. The bars being recalled were produced between Dec. 5, 2015 and Jan. 18, 2016, BuzzFeed's Sara Spary and Leticia Miranda report.
All affected chocolate bars have a "Mars Netherlands" label. Products without that label are not included in the recall, a Mars spokesperson told BuzzFeed News.
Quick things to know:
Take a look at this new, ~terrifying~ walking robot. A new video of a human-looking robot called Atlas has been released by a Google-owned robotics company. (BuzzFeed News)
Happy Wednesday
Whether you love books or movies or both, 2016 is already shaping up to be an exciting year. And ahead of the release of some new films, we present you with 19 books to read before the movie comes out in 2016. On the list: adaptations of long-loved classics like Roald Dahl's The BFG and Lewis Carroll's Through the Looking-Glass. If you're more into contemporary fiction, get excited for the film versions of Jojo Moyes' Me Before You and Paula Hawkins' The Girl on the Train. Now you're just left with one question — which is better, the book or the movie?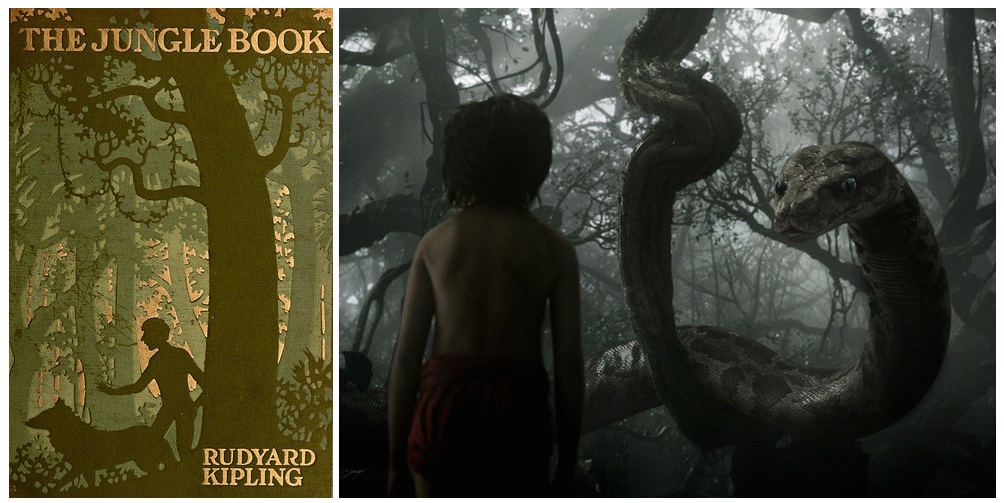 Want a news roundup like this in your inbox every weekday? Enter your email address to sign up now!