HERE ARE THE TOP STORIES
Hillary Clinton narrowly defeated Bernie Sanders in the Nevada caucus, while in South Carolina Donald Trump won his second primary in a row.
Clinton won by holding on to more than 52% of the vote in the Nevada Democratic caucus, successfully beating back the momentum that Sanders, her sole rival, had gained in recent months; Trump took about 33% of the vote in the Republican South Carolina primary, while Marco Rubio edged out Ted Cruz for second place amid record-breaking voter turnout, BuzzFeed News' Jason Wells reports.
Former Florida Gov. Jeb Bush ended his campaign after a near-bottom finish in South Carolina. His departure "set in motion a concerted — and urgent — effort within GOP establishment circles to decisively consolidate support behind Rubio," BuzzFeed News' McKay Coppins writes.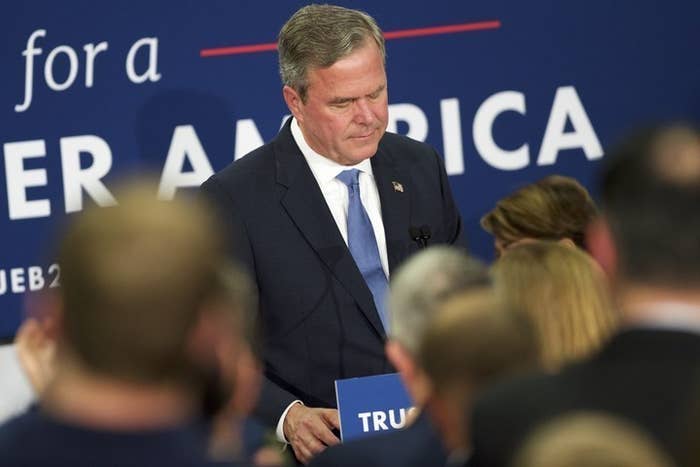 And a little extra.

Cruz's disappointing finish in the South Carolina primary raises doubts about his strategy of winning big in the South.

Sanders supporters chanted "English only!" at Dolores Huerta, a longtime labor and Latina activist and Clinton supporter, sources told BuzzFeed News.

Trump's campaign tried to raid current and former staffers from Americans for Prosperity, the top political advocacy group backed by the billionaire Koch brothers, to staff up for upcoming primaries.
Super Tuesday — the biggest test of the 2016 presidential primary season — will take place on March 1, when 12 states and one territory (most of them in the South) vote.

Six people were killed in a string of "senseless, random" shootings in Kalamazoo County, Michigan, on Saturday night.
The shootings left two others critically injured, including a 14-year-old girl. A suspect, 45-year-old Jason Brain Dalton, was taken into custody after police said he fired randomly over a period of four hours in three separate locations, BuzzFeed News' Jim Dalrymple II and David Mack report.
Uber confirmed to BuzzFeed News that Dalton was employed as a driver for the company. Once news of the shootings began to circulate, residents of the county realized that the alleged gunman looked familiar, and may have in fact been their Uber driver as recently as Saturday, BuzzFeed News Ema O'Connor writes.
Public Safety Chief Jeff Hadley told CNN that they were "looking into [Dalton's] connection to Uber and whether or not he was picking up fares in between the shootings."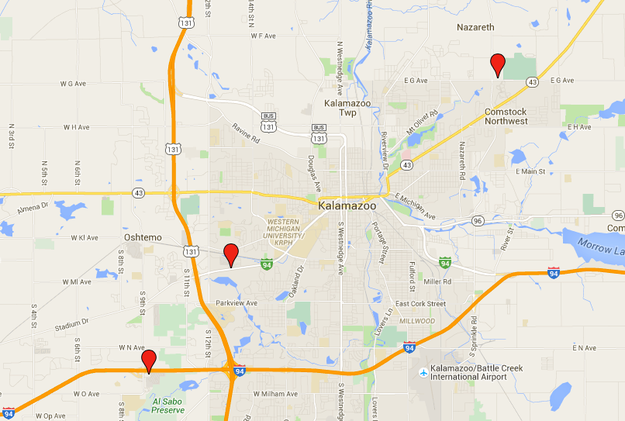 At least 100 people died in multiple bombings in two of Syria's biggest cities on Sunday.
Three blasts in a Shiite suburb in the capital city, Damascus, killed at least 50 people and wounded more than 200 while two other explosions tore through a neighborhood in the city of Homs and killed at least another 50 people, BuzzFeed News' Brianna Sacks reports.
ISIS has claimed responsibility for the attacks in both cities, which happened on the same day that U.S. Secretary of State John Kerry and Russian Foreign Minister Sergei Lavrov said they had reached a provisional agreement on terms to cease hostilities in the war-torn country, Sacks writes.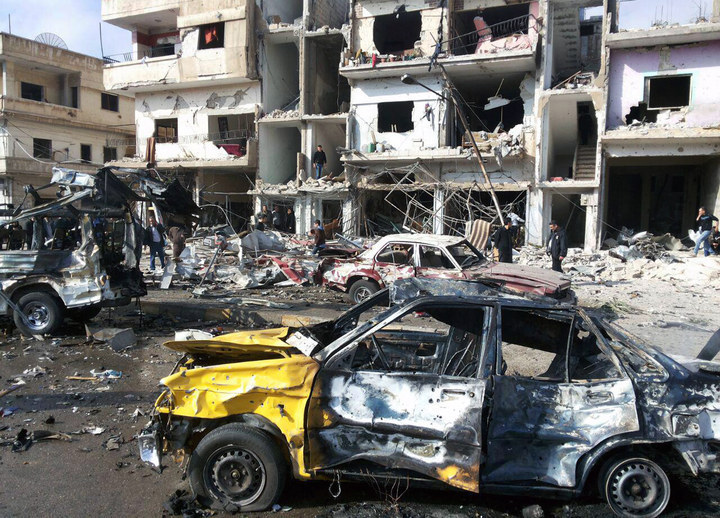 And a little extra.
American proxies are now battling each other in Syria. Officials with Syrian rebel battalions that receive covert backing from one arm of the U.S. government told BuzzFeed News that they recently began fighting rival rebels supported by another arm of the U.S. government, BuzzFeed News' Mike Giglio reports.
The confusion is playing out on the battlefield. A Turkish official criticized the Obama administration's Syria policy and said, "It doesn't make any sense to us."
For the latest news and stories, download the BuzzFeed News app for iOS and Android (available in U.S. app stores only).
WE'RE KEEPING AN EYE ON
Britain will hold a referendum on its European Union membership on June 23 — its first in 41 years.
The date was set after European leaders agreed to a new deal late Friday night that would give special status to the U.K., BuzzFeed UK's Siraj Datoo reports.
Prime Minister David Cameron will lead the campaign for Britain to remain in the EU. But he suffered a major blow on Sunday when the mayor of London, Boris Johnson, revealed he would be joining the campaign for Britain to leave the EU. And Johnson isn't alone — at least six cabinet ministers have snubbed Cameron's renegotiation with EU leaders and will also support the campaign to leave Europe.
One of the cabinet ministers, Iain Duncan Smith, has said the U.K. will be more vulnerable to a Paris-style terror attack if it votes to stay within the EU — warning that Europe has been "incapable" of handling the "massive wave" of migration from places like Syria, Pakistan, and Iran in recent times, BuzzFeed UK's Jamie Ross writes.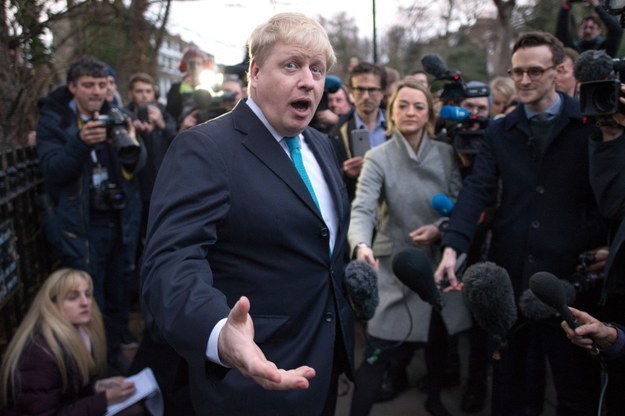 A bit of background.
A referendum on Britain's membership of the EU is unlikely to be repeated anytime soon — partly because putting the people directly in charge of a major decision is a massive risk for any prime minister, BuzzFeed UK's Emily Ashton writes.
Europe's open borders mean Britons are free to live and work in other EU countries, and many argue that the flow of young, educated immigrants into the U.K. drives economic growth. But campaigners arguing for Britain to leave the EU warn that businesses are being held back by the rules being imposed on them, Ashton writes.
DID YOU HEAR ABOUT THIS?
Meet the Ivy League–educated trans woman with an ambitious sex work business plan.
While working to finish her undergraduate degree at the University of Pennsylvania, 23-year-old Jara Krys is also crafting a business plan. By diversifying her clients, increasing her rates, and investing heavily in her personal brand, Krys aims to become the world's most elite transgender escort — and a high-profile advocate for sex worker rights and trans equality, Chelsea Edgar writes for BuzzFeed.

Krys entered the sex trade as an orphaned 18-year-old in Las Vegas with few options for making ends meet. But when she could finally begin to afford surgery in March 2015, her marketability as an escort increased — the more feminine she appeared, the more she could charge. A year and a half ago, she was bouncing from hotel to hotel. Now, she rents an apartment in Philadelphia, where she can keep her belongings and where she can be alone.
"Escorts like Krys who can afford to choose their clients and keep a permanent place of their own are the exception rather than the rule. For many, street-based sex work – far more dangerous — is the only option. Krys says she's never feared for her life, and she knows that her privilege — specifically, her Penn education, which gives her access to a certain clientele, and her surgery, which allows her to pass mostly unseen — keeps her safe from many of the daily perils faced by her peers," Edgar writes.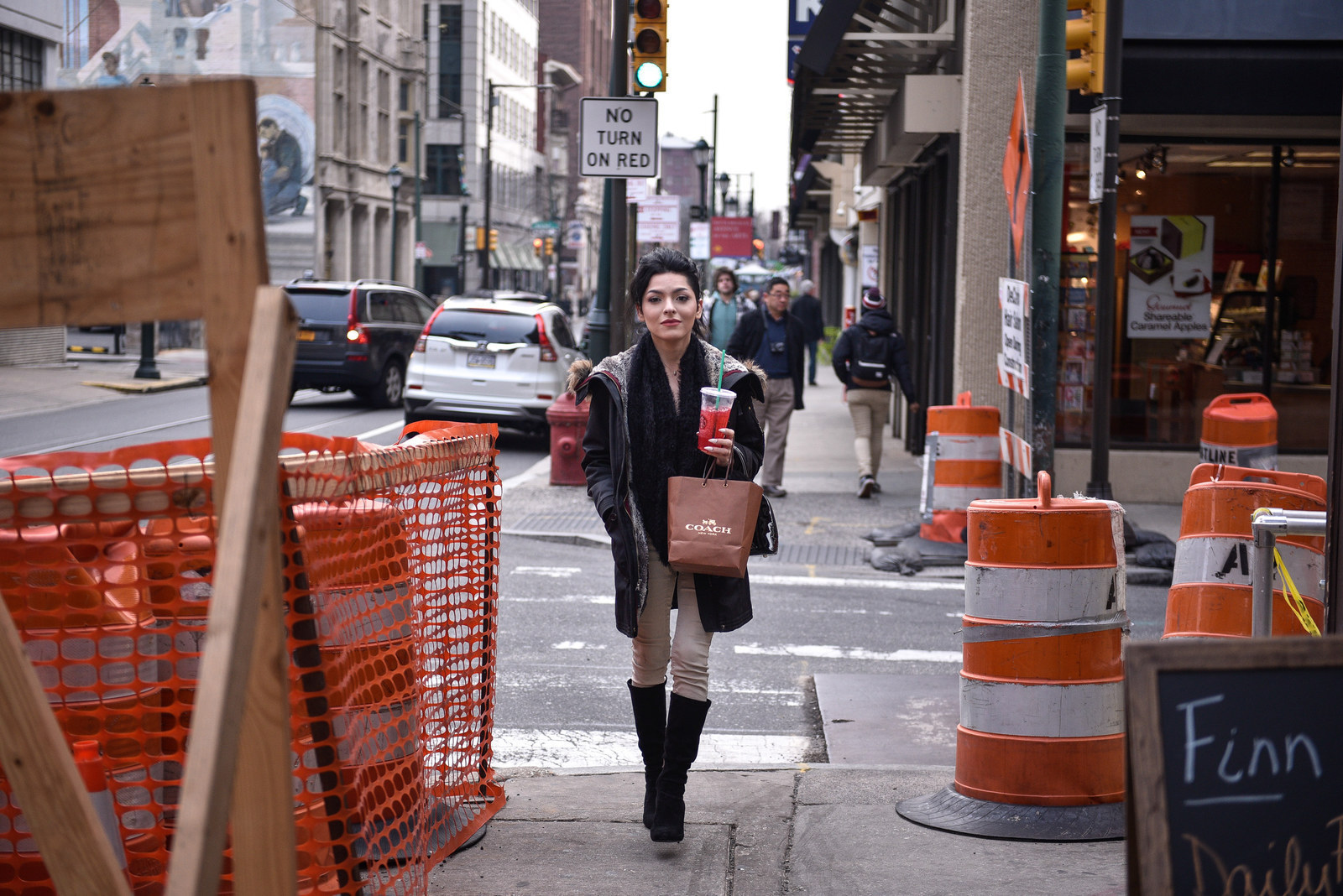 Happy Monday
Virginia McLaurin, who is 106 years old, was invited to the White House to meet the Obamas as part of Black History Month. She was so excited. "I thought I would never live to get in the White House. I am so happy … a black president … a black wife … and I am here to celebrate black history," Virginia told the couple. In return, the Obamas, who couldn't believe her age, were shown some pretty sweet dance moves. Michelle even told Virginia "I want to be like you when I grow up." So what's the secret to still dancing at 106? "Just keep movin'."