What's Going On Around The World Today
Ted Cruz and Hillary Clinton won in the first votes cast in the 2016 U.S. presidential election, the Iowa caucuses. A 12-year-old boy took heartbreaking photos of the effects of the war in Yemen on his life. And take a look at all the crazy things that people leave on London's trains and buses.
HERE ARE THE TOP STORIES
Ted Cruz came out on top on the Republican side. And Democrat Hillary Clinton (very) narrowly defeated Bernie Sanders.
Let's start with the Republicans: Ted Cruz solidly defeated Donald Trump and Marco Rubio in the Iowa caucuses on Monday evening, defying polls going into the contest that showed Trump with a sizeable lead, BuzzFeed News reports.
Cruz won with 28% of the vote, Trump came in second with 24%, and Rubio came in third with 23%. "The close race illustrated just how turbulent the Republican race may be," the New York Times writes.
Cruz' victory in Iowa, bolstered by support from evangelical Christians, is a major blow to Trump, who was perceived as the frontrunner in Iowa for much of the past seven months.
"Success is always a self-perpetuating force in presidential campaigns — hence the endless pundit chatter about 'momentum' — but for Trump, it is closer to the central rationale of his candidacy," BuzzFeed News political writer McKay Coppins reports from West Des Moines.
And Rubio did much better than expected, "almost edging out Trump for a second-place finish," BuzzFeed News writes.
It's unclear if Cruz will be able to copy yesterday's success in other parts of the country in subsequent votes in the months to come. Cruz, who has been a U.S. Senator representing Texas since 2013, isn't popular within his own party. "He's helped shut down the federal government. He's wooed power brokers on the religious right. And he's made a remarkable amount of enemies in the capital," Vox writes.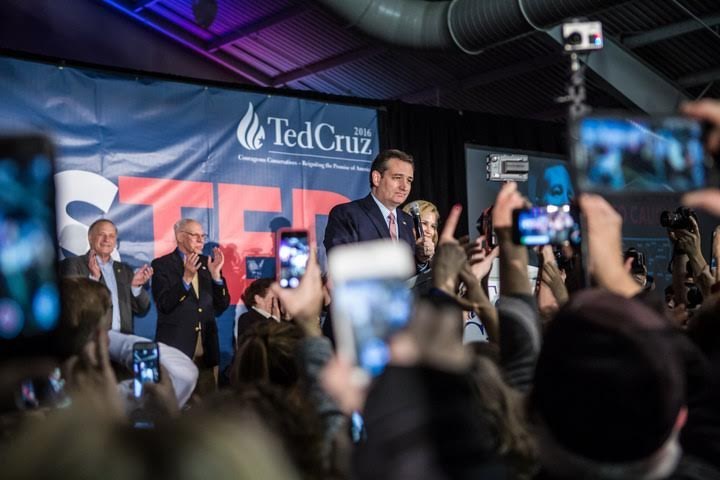 Now, on the Democratic side: The race between Clinton and Sanders was at one point too close to call, with Clinton narrowly winning 49.9% of the vote, compared to Sanders' 49.6%. The tight race wasn't expected.

"What Iowa has begun tonight is a political revolution," Sanders said after the votes had been cast.
"The close results were deeply unnerving to Mrs. Clinton and her husband, former President Bill Clinton, as well as her advisers," the New York Times writes. Still, in her speech on Monday night Clinton said she was relieved.
"So as I stand here tonight, breathing a big sigh of relief — thank you, Iowa — I want you to know, I will keep doing what I have done my entire life," Clinton said. "I will keep standing up for you, I will keep fighting for you, I will always work to achieve the America that I believe in, where the premise of that dream that we hold out to our children and our grandchildren never fades but inspires generations to come."
Clinton's speech also inadvertently introduced this dancing guy covered in stickers to the world. Really.
The candidates will probably not be able to relax much, because they're getting ready for next week's New Hampshire primary, which will be held on Tuesday Feb. 9.
Other Iowa stuff.
The race between Clinton and Sanders was so close that in some precincts a coin flip (yes, a coin flip) was used to decide which candidate would win a county delegate. The state's official rules for Democratic caucuses allow for a coin flip to decide a winner in case of a tie. (A delegate awarded on a coin toss is only for a county, not a statewide delegate, which carries greater importance.)

Democrat Martin O'Malley and Republican Mike Huckabee are suspending their presidential campaigns after falling well short in the vote.

Republican candidate and former neurosurgeon Ben Carson dismissed rumors about his campaign ending. Yes, he's going home to Florida, but that's only because he needs to do some laundry.
If you need a refresher about what caucuses are and what went on in Iowa yesterday, we've got you covered. Here are the Iowa caucuses explained for British people. BuzzFeed U.K.'s Jim Waterson went to Iowa and spent some time watching TV, which he hated because of all the political ads. And which musicians endorse which political candidates?
For updates about the 2016 U.S. elections and the latest news and stories, download the BuzzFeed News app for iOS and Android (in U.S. app stores only).
WE'RE KEEPING AN EYE ON
A boy in Yemen was given a camera, and looking at the country through his lens is heartbreaking.
Unicef Yemen recently gave 12-year-old Abdullah a camera to document the way the war has impacted his city, Aden, and his life.
The ongoing war in Yemen — in which pro-government forces backed by Saudi Arabia are fighting against rebels who control large swaths of the country — has been disproportionately harsh on Yemeni children, BuzzFeed News' Hayes Brown writes. "Earlier in the war an estimated eight children a day were being killed or maimed, mostly during raids led by the Saudi forces," Brown writes.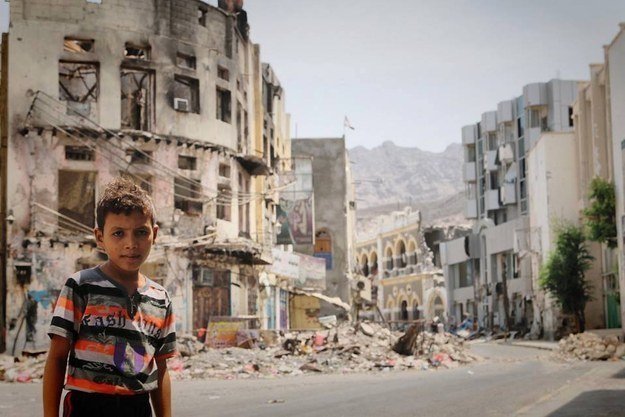 What's next?
The Saudi-led military forces fighting in Yemen say they will form a "high-level independent committee" to investigate their bombings in the country, "which rights groups have called war crimes," the New York Times reports.
Birth defects linked to the mosquito-borne Zika virus have been declared a global health emergency.
The World Health Organization's declaration is due to a projection that up to 4 million people could be infected with the mosquito-borne virus across the Americas (not in Canada and Chile, where it's too cold) in the coming year, BuzzFeed News' Dan Vergano writes.
The Zika virus has been linked to microcephaly — a condition that causes babies to be born with abnormally small heads — but there is no proof the virus is responsible for these birth defects, Vergano writes.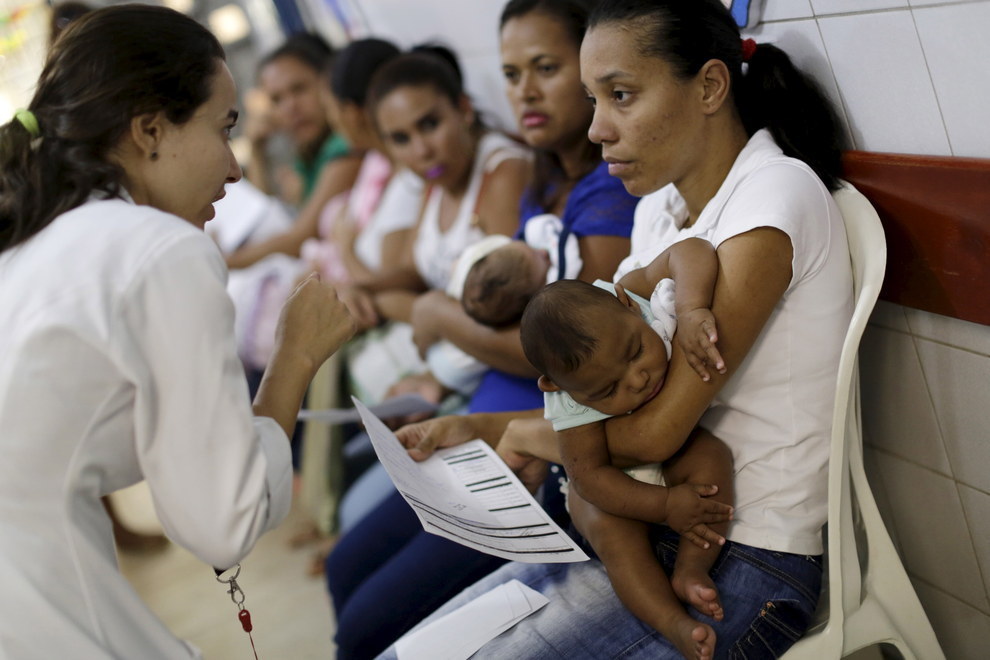 And a little extra.
The Olympic Games set to be held in Rio de Janeiro in August will go ahead as planned, Brazilian authorities said. Pregnant women, however, have been advised not to travel to Rio for the event, as the risk for them is serious, BuzzFeed News' Claudia Koerner writes.
Pregnant women are have been advised not to travel to 22 countries in Latin and South America. El Salvador has suggested women avoid pregnancy there until 2018.
DID YOU HEAR ABOUT THIS?
On learning to be both Nigerian and British.
At 6 years old, Tobi Oredein decided to stay in England with the white British couple who had helped raise her rather than return to Nigeria with her biological parents. She wrote about the consequences that decision has had on her life since:
"When my biological parents left for Nigeria, my dad sought to make me comfortable with my blackness. My bedroom filled with black dolls and books — and since this was the time of the Spice Girls, Mel B merchandise — that spilled out into and cluttered up the living room. A blend of childhood artefacts and a pop culture phenomenon gave me my first grounding in blackness as an identity.
"But my identity was also forged in less rosy circumstances. I remember one time my dad wouldn't get me an ice cream after school. On the way home, with my face like a wet weekend in Bognor, a stranger — a black man — asked if I was OK, and if I needed help, insinuating that I may have been taken by this white man. Our horror in the moment was secondary only to my realization that people saw us as different. It was a small thing, but it made me aware I didn't have the privilege to act like a stroppy 10-year-old in public without raising some eyebrows."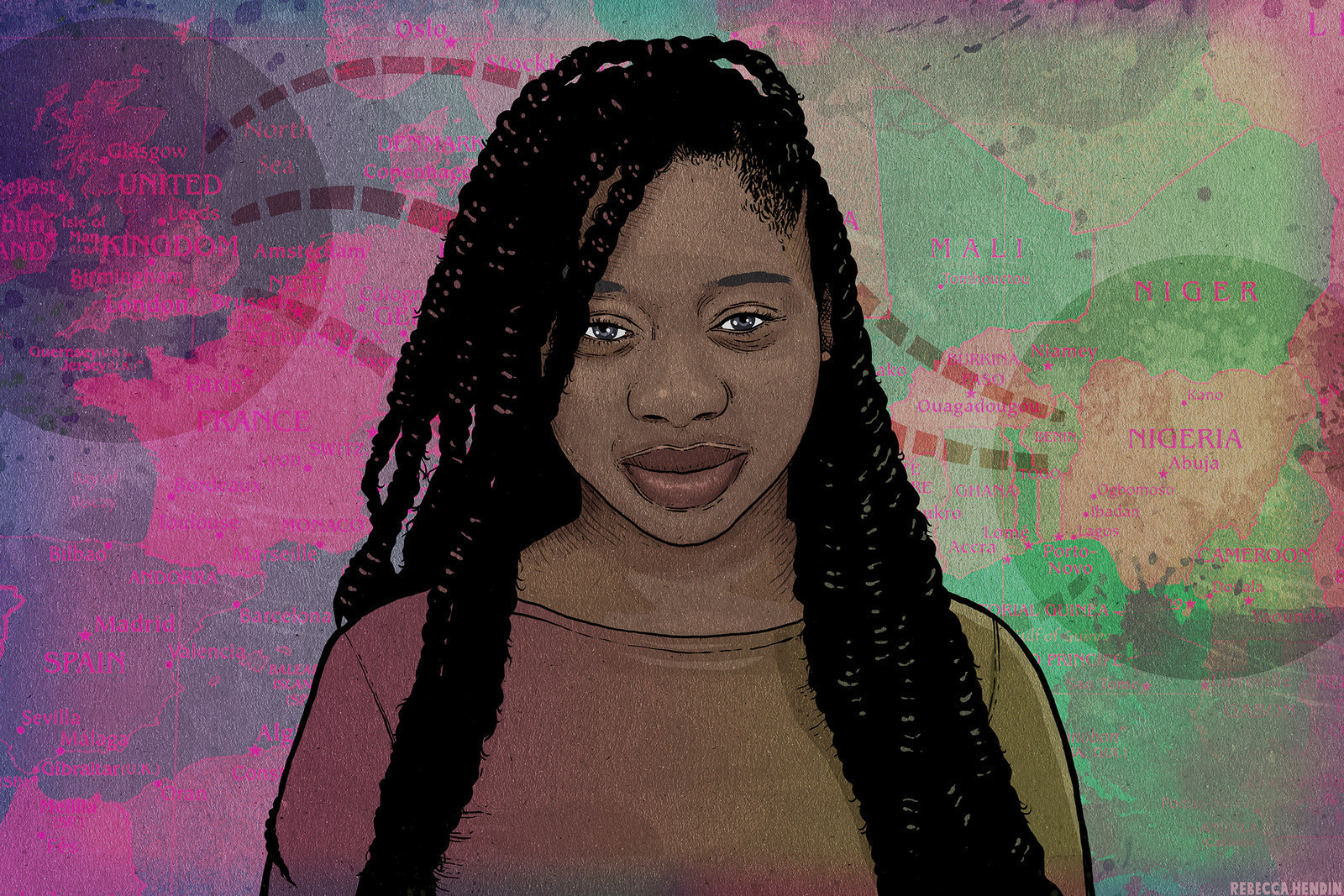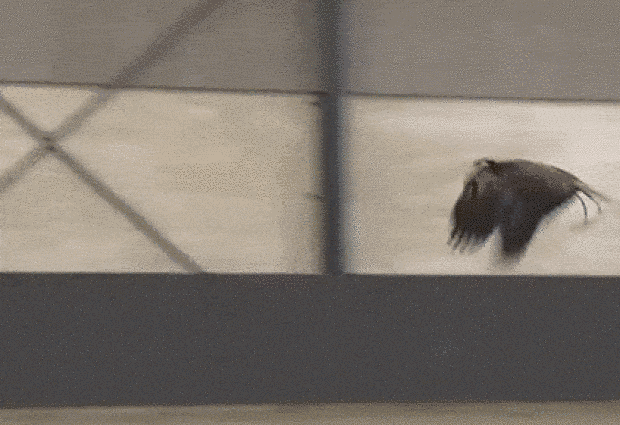 Happy Tuesday
Next time you're on public transit, take a close look around — you might find some unusual things. More than 300,000 items were left on London's trains and buses last year. The items ended up at the Transport for London's lost property office, which receives 150 mobile phones every day. Last year, 22% of lost items were returned to their owners, including a brown envelope containing £15,000 and an urn of ashes, BuzzFeed News' Fiona Rutherford writes. Some other notable items that have turned up include: a full-size house carpet, a judge's wig, a hairdressing mannequin, and giant soft toys.