HERE ARE THE TOP STORIES
President Donald Trump broke with 20 years of foreign policy by saying the US wouldn't insist on the creation of a Palestinian state as part of peace deal between Israelis and Palestinians.
About a one-state or a two-state solution, Trump said, "I like the one that both parties like. I'm very happy with the one that both parties like. I can live with either one," during a press conference with Israeli Prime Minister Benjamin Netanyahu at the White House on Wednesday. The president added that he'd like to see Israel "hold back on settlements for a little bit."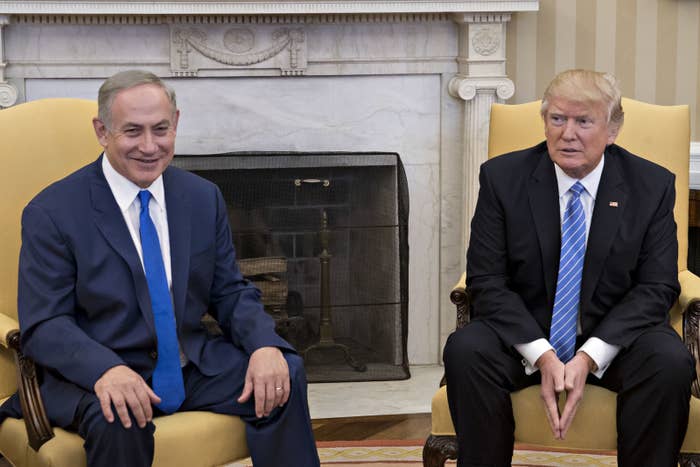 Andrew Puzder, Trump's nominee for labor secretary, withdrew his nomination a day before his confirmation hearing.
As Puzder failed to gain support from Republicans in the Senate, there was little effort to save him. In the weeks leading up to his withdrawal, revelations about his past, including employing an undocumented worker and allegations of physically abusing his ex-wife, tarnished his reputation. This was the first time congressional Republicans broke from the Trump administration on a major issue.
DID YOU HEAR ABOUT THIS?
The strange case of the Russian diplomat who got his head smashed in on Election Day.
He was found just before 7 a.m. on Election Day, lying on the floor of the Russian Consulate on the Upper East Side in New York. The man was unconscious and unresponsive, with an unidentified head wound — "blunt force trauma," in cop parlance. By the time emergency responders reached him, he was dead. By the time the man's body left the morgue the next day, Donald Trump was president-elect of the United States.
Police officers said the death of Sergei Krivov — his name revealed here publicly for the first time — looked natural, and listed the case as closed. But who was Krivov? And how did he really die? Three months after he was found dead, as tensions between the US and Russia reach a fever pitch, the New York City medical examiner isn't sure he had a heart attack after all. BuzzFeed News' Ali Watkins reports.