HERE ARE THE TOP STORIES
Michael Flynn, Trump's national security adviser, has resigned after accusations he had inappropriate contact with Russia.
Flynn had been fielding accusations for days that he had discussed sanctions with Russian ambassador Sergey Kislyak as a private citizen in December. Vice President Mike Pence had publicly defended the retired general. Reports said Flynn had lied to Pence about his conversations with Kislyak.
In his resignation letter, Flynn — who'd been in the job for 24 days — said he inadvertently briefed Pence and others with "incomplete information." Pence's exact role in the exit is unclear, but this move shows that the vice president does have power to spur change in the White House.
Retired Lt. General Joseph Keith Kellogg has been named acting national security adviser, the White House said in a statement, but the job could go to yet another former military man: David Petraeus.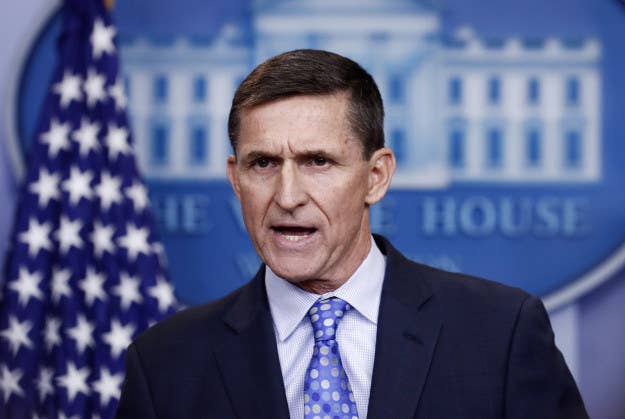 A bit of background

The conversations between Flynn and the Russian ambassador took place over the phone weeks before Trump's inauguration, when Flynn was still a private citizen with no position in the government, the New York Times reported. Flynn suggested to Kislyak that once Trump was president he would reconsider US positions on Russia — such as sanctions imposed by President Obama. Private US citizens are prohibited from negotiating with foreign governments.
Then-acting Attorney General Sally Yates late last month told Trump the Department of Justice believed that Flynn was vulnerable to Russian blackmail, the Washington Post reported.
WE'RE KEEPING AN EYE ON
POTUS
While President Trump handled a national security crisis right in front of dozens of patrons at his Mar-a-Lago club in Florida on Saturday, one resort member posted a flurry of photos on Facebook, showing Trump reviewing sensitive documents, conferring with top aides, and talking on the phone.
The US president met with Canada's Prime Minister Justin Trudeau on Monday, and as with any meeting between neighboring national leaders, people watched them closely. At a joint press conference, the two leaders emphasized their countries' shared economic goals and cooperation, BBC News reports. They also met with female executives — together with Trump's daughter Ivanka — and announced a "women in business" initiative.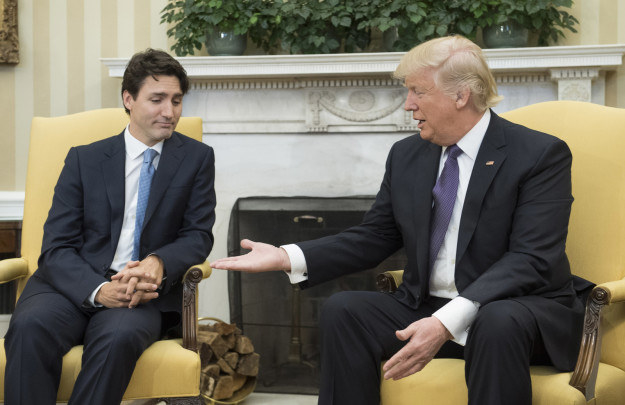 DID YOU HEAR ABOUT THIS?

Officials were warned of weakness at the US's tallest dam a decade ago.
In 2005, three environmental groups urged the federal government to take a closer look at how the nation's tallest dam would withstand flood conditions. The Oroville Dam's emergency spillway wasn't up to the job, the groups said, a danger not only to water quality but also to the lives of thousands of people in the area. Federal engineers responded there wasn't cause for concern. In the extremely rare case the spillway at the massive Northern California dam was needed, it would work, they said.
On Sunday, it threatened to fail, causing officials to evacuate almost 200,000 people in case a failure sent a torrent of water downstream. The following day, repairs were underway, but officials said the risk was still too high for people to return to their homes.