What's Going On Around The World Today
World leaders have agreed to a "cessation of hostilities" in Syria and expanded humanitarian aid. Hillary Clinton and Bernie Sanders clashed on immigration during a Democratic presidential debate last night. And a guide to perfect your Tinder profile, just in time for Valentine's Day.
HERE ARE THE TOP STORIES
Hillary Clinton and Bernie Sanders had a contentious debate in Wisconsin last night, though the tone overall stayed cordial.
The debate, the first between the candidates since Sanders defeated Clinton in Tuesday's New Hampshire primary, included for the first time a substantive discussion of immigration, a topic that will be important during the next voting contest, the Nevada caucus, which takes place in a little more than a week, BuzzFeed News' Adrian Carrasquillo writes.
More on immigration: The candidates, who both say they want to introduce immigration reform if they get elected, attacked each other on their past records on immigration and expressed opposition to the Obama administration's recent deportation raids.
What else? Clinton and Sanders also sparred over how to pay for their health care plans. Both said they agree on the need to bring universal health care coverage for all Americans, but they clashed on the best way to achieve that goal, BuzzFeed News' Evan McMorris-Santoro writes from Wisconsin.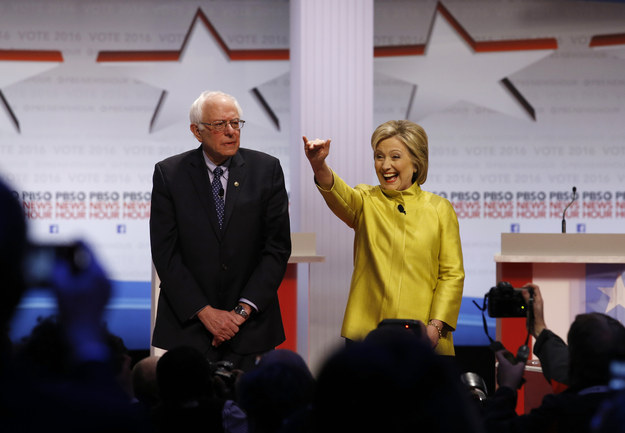 Do we have a winner?
Like so often with these debates, it's hard to officially declare a winner. "Clinton performed well and had a strong closing statement. Sanders was able to deflect many of her attacks and drive home his core message of economic inequality," BuzzFeed News reports.
While world leaders are holding peace talks, the reality of life on the ground for Syrians remains grim as President Bashar al-Assad's regime profits from people under siege.
In the Syrian city of Deir Ezzor, regime officials are charging residents exorbitant amounts for giving them a safe exit from the city. And they are also exploiting international aid by collecting and selling it to local residents at really high prices, BuzzFeed News' Borzou Daragahi and Sarah Dadouch report.
The Assad regime has come under international scrutiny for imposing crippling sieges on rebel-held areas, leading to the starvation deaths of scores of civilians, including children.
Deir Ezzor is effectively divided into two sections, one under ISIS and one under the Assad regime's control. The regime-controlled districts have been under siege from ISIS for 13 months, which has led to a deterioration of the humanitarian situation in those neighborhoods. "But what's hurting civilians even more is the profiteering by regime officials purporting to be their protectors," Daragahi and Dadouch write.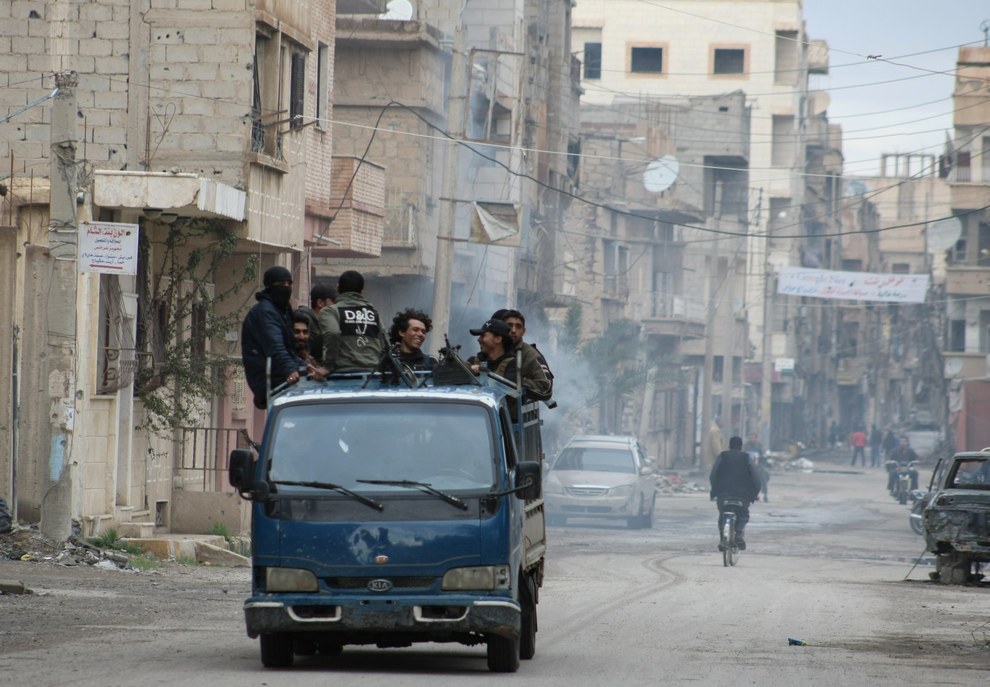 And a little extra.
World leaders have agreed to a "cessation of hostilities" in Syria and a task force will begin next week to plan the process of putting an end to violence in the country, BuzzFeed News Claudia Koerner reports.
The agreement is significant, according to U.S. Secretary of State John Kerry, but he said the true impact remains to be seen. Kerry said the agreement should not be considered a ceasefire, which he described as a more permanent end to a conflict.
Physicists have found gravitational waves, a phenomenon predicted by Albert Einstein in 1916 that could open up a new way of seeing the universe.
A team of scientists said yesterday they had directly detected gravitational waves emitted from the merger of two black holes for the first time. This is a big deal, but obviously very complicated. BuzzFeed News' Kelly Oakes explains:
Gravitational waves are also called "ripples in space-time." Essentially, space itself is seen to briefly stretch as one of these waves passes by, then return to normal.

The more mass an object has, the more it bends the fabric of space-time. And when two really big objects interact — such as two black holes orbiting each other, or two galaxies merging — they're thought to create the ripples in space-time we call gravitational waves.

The signal of the gravitational waves was first seen during an experiment by a group of international scientists at a detector in Louisiana last year. Seven milliseconds later the same signal was seen at their second detector in Washington state, confirming that the signal was gravitational waves. These ripples were formed when two black holes merged 1.3 billion light years away.
"It opens a new window on the universe, like the invention of the telescope or discovery of radio waves from space. More than that, it may reveal important information on the nature of gravity, black holes, and fundamental physics," cosmologist Lawrence Krauss told BuzzFeed News.
If you're still confused, don't worry, you're not alone: Try this illustrated guide.
For the latest news and stories, download the BuzzFeed News app for iOS and Android.

WE'RE KEEPING AN EYE ON
How safe are sex workers in the city where one was killed under police watch?
Daria Pionko, a 21-year-old sex worker in Leeds, a city in the north of England, was found brutally murdered two days before Christmas last year. Pionko, a Polish national, had died as a result of head and facial injuries in what police described as a "sustained and vicious attack."
What drew further attention to the murder was that Pionko was killed in Holbeck, an inner-city area police have patrolled every night since 2014 in a managed zone they had made specifically "safe" for sex workers. Between 7 p.m. and 7 a.m., sex workers can work there with "a lower likelihood" of being arrested. A few weeks after Pionko's murder, police declared that the managed zone — the very first of its kind in the U.K. — would remain a permanent fixture, BuzzFeed News' Rossalyn Warren reports.

We spoke with Rossalyn Warren about this story and why it matters.

What's going on in Leeds?
Leeds is the first city in the U.K. to set up a permanent, semi-legal "managed area" for street sex workers to work. By that, I mean police patrol a specific zone of Leeds — in a remote industrial area called Holbeck — where sex workers can be "safe," and meet clients with a lower likelihood of being arrested. This is a rare thing not only in the U.K., but globally. It's not common to see the police work alongside, rather than criminalize, sex workers.
Why has the shift in policing in Leeds been significant?
The decision is quite a big deal, and a pivotal moment for sex workers rights in the U.K.: It's the first time police have basically said, "Hey, look, people have a moral objection to sex work but at the end of the day it's not going to stop and we've tried for years to stop it." And so they have taken a pragmatic approach to keeping sex workers safe instead. In the U.K., there are around 80,000 on-street sex workers, and they are some of the most vulnerable and at-risk-of-violence women in the country.
How do the sex workers you spoke to feel about these police-managed areas?
Sex workers mostly support the area, but there is still a level of skepticism about how successful it will be, especially after Daria Pionko's murder. Police and local authorities admit the managed area isn't a universal cure and say change won't be immediate. "Trust will take some time, this is a big change," said one sex workers rights charity. "After years of sex workers being targeted or harassed, police are now working to build that trust."
If the police-managed areas haven't been effective, what alternatives are there for keeping sex workers safe?
This feeds into a broader debate about sex work. What makes sex workers safer, if it is made legal between consenting adults or if it is banned outright altogether? After decades of not getting anywhere by criminalizing sex workers, the "managed area" idea is the police's attempt to essentially compromise between the two sides of the debate.
Rebecca Hendin / BuzzFeed
President Barack Obama's elite interrogation team — an alternative to the defunct CIA torture program — has been used 34 times since 2010.
The High Value Detainee Interrogation Group (HIG) has been dispatched 34 times since it became operational in 2010, the head of the unit told BuzzFeed News, revealing a figure that FBI officials have repeatedly cited as classified. The HIG is an elite team that is sent out to interrogate the country's most high-value terror suspects, BuzzFeed News' Ali Watkins writes.
The program was set up as the Obama administration's alternative to the CIA's now-defunct torture program.
The FBI has repeatedly declined to say how often the group interrogates terror suspects. The identities of people who have been questioned, and in some cases the interrogators themselves, are classified, Watkins writes.
The number in perspective.
A direct comparison to the CIA's torture program is imperfect. But 34 dispatches over the group's six-year existence stands in stark contrast to the now-defunct torture program. "That program, according to a Senate Intelligence Committee investigation, detained at least 119 terror suspects and subjected at least 39 of them to torturous interrogations from 2002 to the program's formal end in 2009," Watkins writes.
DID YOU HEAR ABOUT THIS?
For Valentine's weekend: FaceTime makes the heart grow fonder.
Thousands of married couples around the world live apart for short or long periods of time, for a variety of reasons. And while being apart isn't necessarily a sign that something is wrong, it doesn't make it any easier when you come home after a long, shitty day and your spouse is 7,000 miles and 10 time zones away. BuzzFeed's Terri Pous has the stories of four couples in long-distance marriages.
From Anna and Mel, who have been together for three and a half years and married for four months but have never lived in the same country, to Tina and Jesse, who were in active duty in the military and in separate locations in Afghanistan for the majority of 2013, nearly everyone Pous interviewed found more than just a silver lining to the experience. They found a stronger relationship on the other side.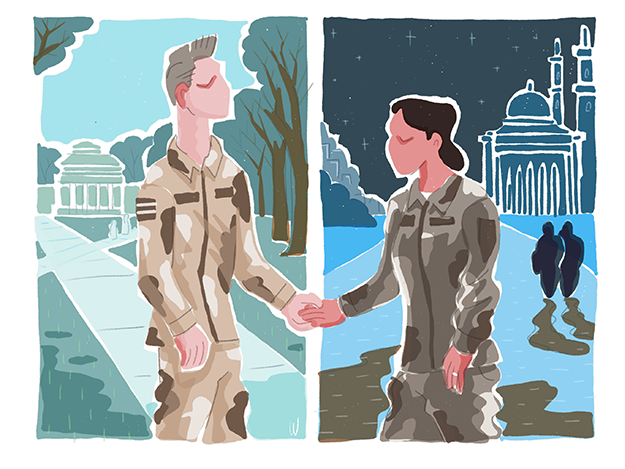 And if you're single, how do you find someone?
Well, dating apps, of course! The best app for finding a partner in a pinch is Tinder. The structure of the app — both users have to swipe right to be matched — is ingenious, but it also makes it very difficult to know what you're doing wrong: You never hear from the (many) people who reject you, BuzzFeed News' Joseph Bernstein writes.
So, to help you out this V-Day, online dating coach Greg Schwartz has evaluated profiles and compiled some of his best tips:
Your pics: At the most basic, photos have three purposes: 1) to create a spark; 2) to show you're physically attractive; 3) to show you're interesting. Your first photo also needs to compel the viewer to look at your other photos and profile.
Your info: The goals of a profile are 1) to show, not tell, your attractive qualities; 2) to provide things for people to write messages about.
Single people: Don't forget you're fabulous. Here's how you can rock Valentine's day alone.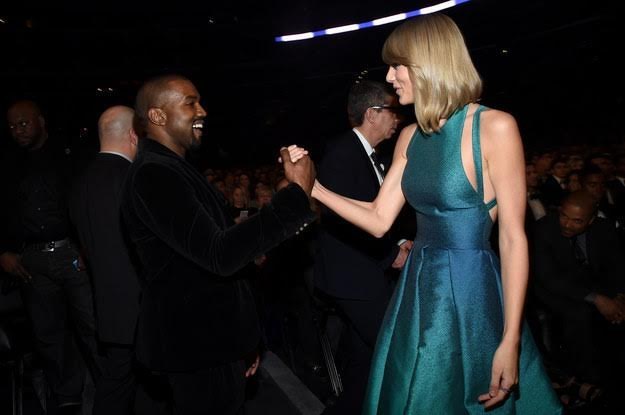 Happy Friday
In a few years, you will be able to travel the seas like it's 1911. An exact replica of the Titanic will set sail from Jiangsu, China, to Dubai in 2018, but this time with modern amenities (air conditioning) and safety standards (more lifeboats!), BuzzFeed's Alison Caporimo writes. Blue Star Line, an Australian-based company owned by billionaire Clive Palmer, is planning to re-create the original ship. It will have nine floors and 840 cabins, accommodate 2,400 passengers and 900 crew members, and feature Turkish baths and a swimming pool, according to the Belfast Telegraph. Sounds like something out of a movie.