What's Going On Around The World Today
At least 45 people died in multiple blasts at a shrine near Syria's capital city, Damascus. The Iowa caucus, the first nomination contest of the U.S. presidential election, is tonight and BuzzFeed News is covering the story on the ground. And puppies who are training to be guide dogs look adorable in their mini harnesses.
HERE ARE THE TOP STORIES
Boko Haram torched a village in Nigeria on Saturday night.
At least 86 people died as militants firebombed huts in the village of Dalori, near the city of Maiduguri. The attack lasted almost four hours, the Associated Press writes. Three female suicide bombers blew themselves up as people tried to flee the scene.
"Boko Haram has been attacking soft targets, increasingly with suicide bombers, since the military last year drove them out of towns and villages in northeastern Nigeria," the AP reports.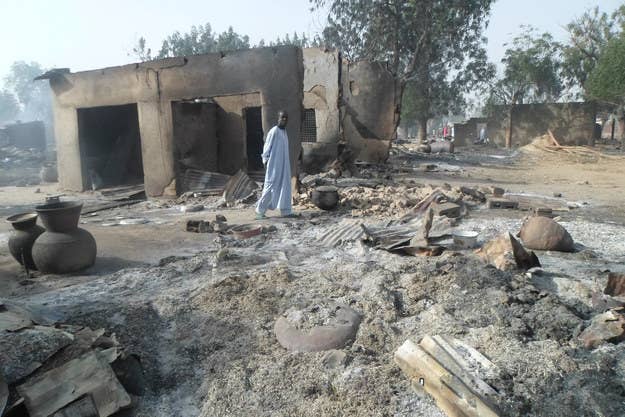 And a little extra.
Boko Haram is the deadliest terror group in the world. In 2014, Boko Haram militants killed a total of 6,644 people, surpassing ISIS, according to a Global Terrorism Index report.
The group wants independence from authorities in the capital, Abuja, and the establishment of an Islamic state under strict Sharia law, BuzzFeed News' David Mack writes.
Boko Haram has also displaced tens of thousands of people and was responsible for the abduction of some 300 Nigerian schoolgirls in 2014.
At least 45 people died in multiple blasts close to a Shiite shrine near Syria's capital, Damascus.
Attackers detonated a car bomb and explosive belts at a bus station, BuzzFeed News' Alicia Melville-Smith writes. ISIS claimed responsibility for the attack, according to the Syrian Observatory for Human Rights.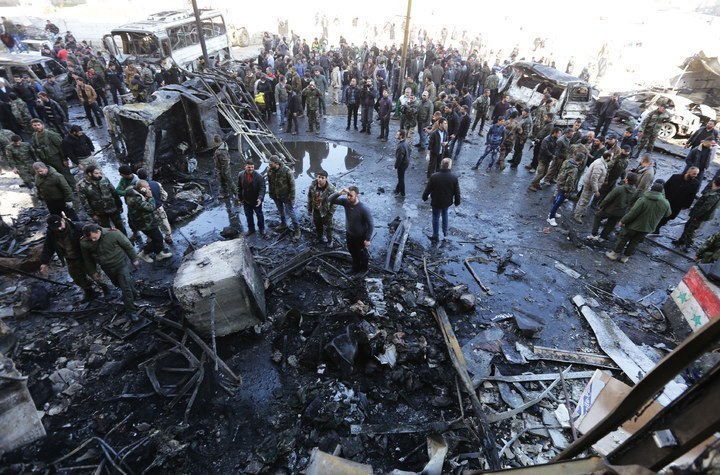 What's next?
The attacks come as peace talks between the Syrian government and the United Nations are taking place in Geneva, Switzerland. The goal of the peace talks is to end the civil war that has been ongoing in Syria since 2011, Melville-Smith reports.
For the latest news and stories, download the BuzzFeed News app for iOS and Android.
WE'RE KEEPING AN EYE ON
Americans in Iowa are voting tonight in the first nominating contest of the 2016 election cycle.
Iowans will head to their caucus stations (churches, school gyms, public libraries, etc.) where they'll listen to representatives for each candidate make a speech, and then cast their support for a particular candidate.

The process of caucusing — the time commitment, visibility of support, and level of involvement — is completely different for Democrats and Republicans. BuzzFeed News reporters are covering the story from Iowa.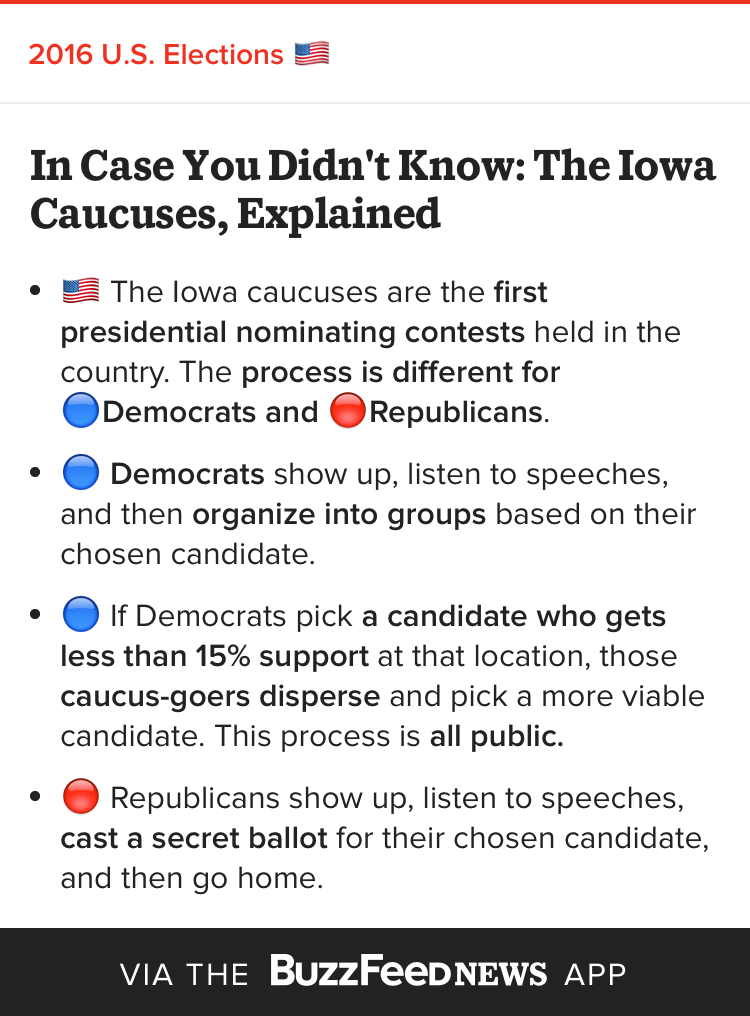 DID YOU HEAR ABOUT THIS?

America's quiet crackdown on Indian immigrants.
The U.S. government has moved quietly and aggressively to prevent undocumented Indians from entering the United States, many of whom are Sikhs fleeing political repression or economic collapse at home. BuzzFeed News' David Noriega and John Templon have the story.
The number of Indian nationals trying to cross the U.S.–Mexico border has exploded in recent years — 1,200 people arrived in 2010 compared to about 200 the year before. Many of them are Punjabi Sikhs fleeing political repression, economic collapse, environmental degradation, and a drug epidemic, Noriega and Templon report.
The U.S. government has responded to Indian immigrants with exceptional harshness. They are incarcerated and sometimes jailed at higher rates than any other nationality, according to an analysis of federal data by BuzzFeed News.
"This policy is connected to the widespread belief among immigration authorities that the smuggling networks bringing Sikhs to the border are training them to file false asylum claims and disappear into the interior of the country. The government also fears these networks could be used by terrorists," Noriega and Templon write.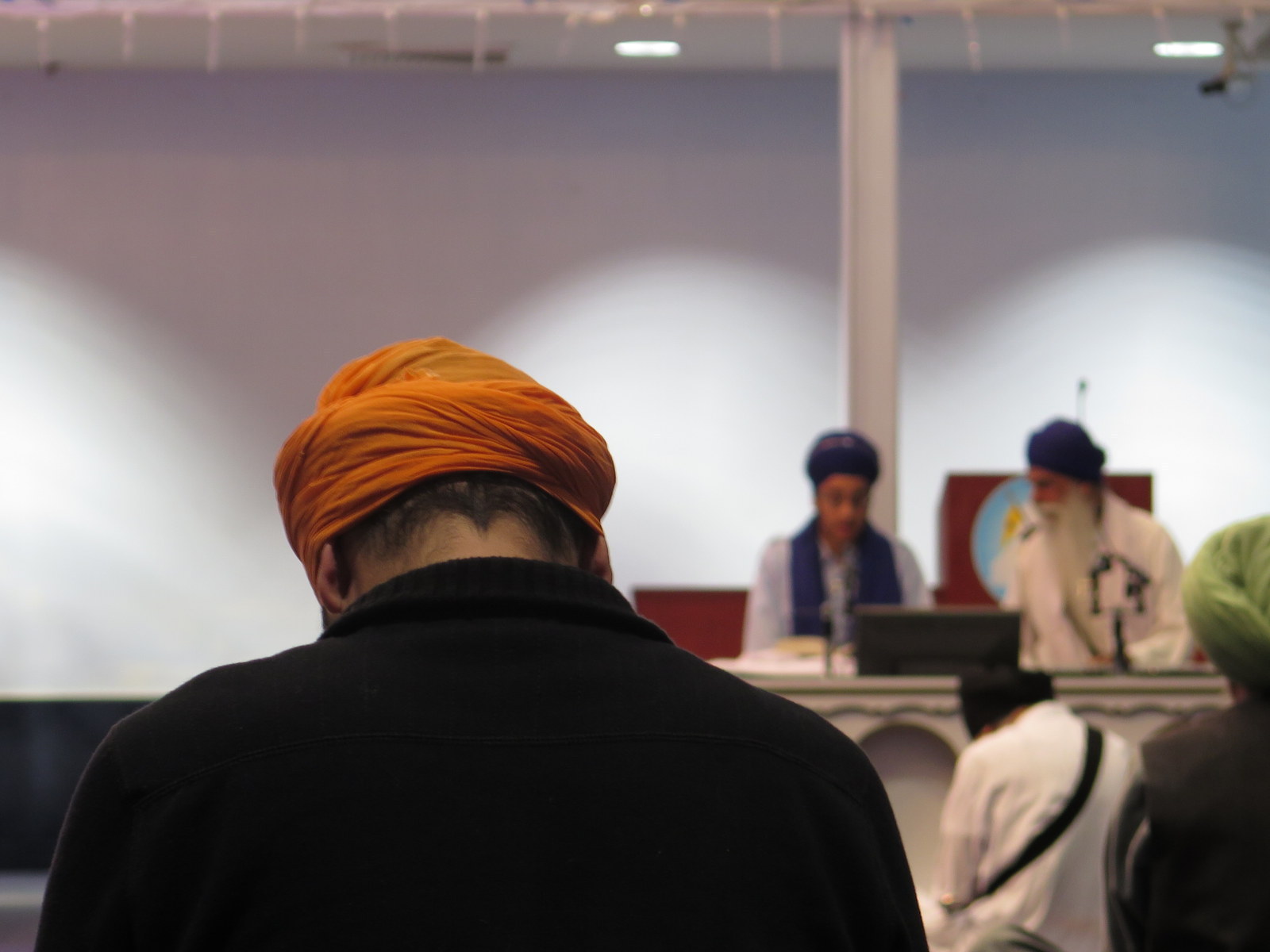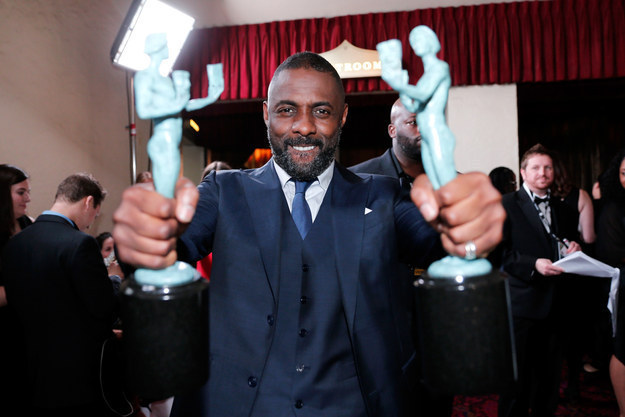 Happy Monday
Take a look at this ~adorable~ system for training budding guide dogs: mini puppy harnesses. At the Southeastern Guide Dog school in Palmetto, Florida, tiny harnesses are placed on Labrador, Golden Retriever, and Goldador (Labrador and Golden Retriever mix) puppies so they can get used to the feel of the harness that connects them and their owner. They're just so fluffy and cute.