HERE ARE THE TOP STORIES
President Donald Trump has picked Judge Neil Gorsuch as his Supreme Court nominee.
Gorsuch is perhaps best known for siding — strongly — with Hobby Lobby and Little Sisters of the Poor in the challenges brought by for-profit and nonprofit entities, respectively, to the contraception mandate under the Affordable Care Act.
"An extraordinary resume — as good as it gets," Trump said, noting there was no opposition to his nomination in the Senate when he was approved for his current job as a judge on the US Court of Appeals for the Tenth Circuit.
Get to know Gorsuch.
WE'RE KEEPING AN EYE ON
Donald Trump's travel ban.
"Will it make life harder for intel professionals? Of course it will," one former CIA officer said. How the president's immigration order is seriously complicating the CIA's job.
Trump's executive order also halted the country's refugee program entirely for 120 days — leaving 20,000 people from all over the world in limbo. These refugee grandparents were finally allowed to flee Ukraine, then Trump's order stopped them.
The leader of a group of volunteers whose work saving lives in Syria is the subject of the Oscar-nominated documentary The White Helmets won't be able to go to the award show because of Trump's ban.

The Dakota Access Pipeline.
The US Army Corps has been directed to clear the way for the Dakota Access Pipeline, a North Dakota senator confirmed Tuesday night, despite intense protests against the project. Members of the Standing Rock Sioux Tribe have argued that the 1,172-mile pipeline would damage the water supply and desecrate land the tribe considers sacred.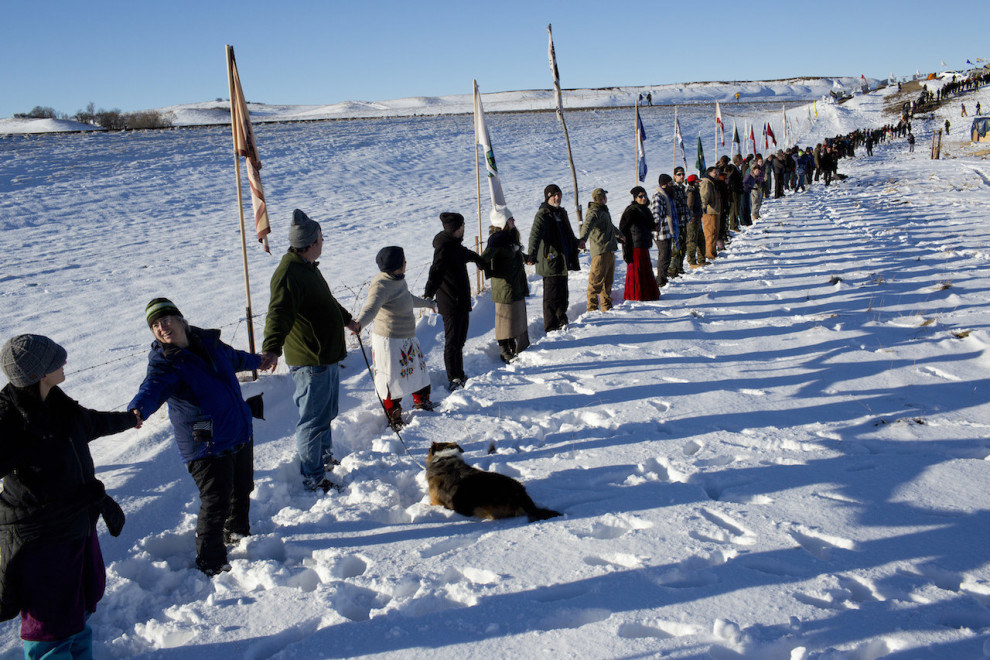 DID YOU HEAR ABOUT THIS?
Hoaxes and false information that spread after the Quebec City mosque shooting.
From misidentifying the suspects to claiming the lone shooter was a Syrian refugee, don't get caught up in the BS. We sorted fact from fiction for you. Meanwhile, Fox News deleted a tweet falsely identifying a Moroccan man as a suspect after pressure from the Canadian government.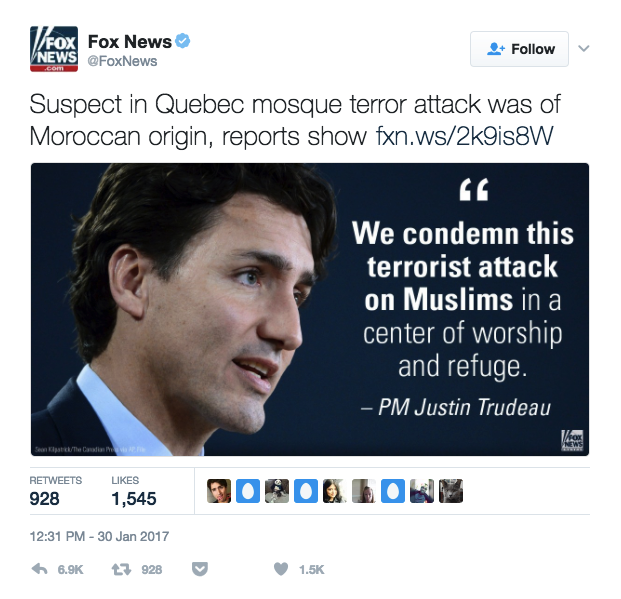 QUICK THINGS TO KNOW
Future of politics: Democratic House Minority Leader Nancy Pelosi says Democrats "have a responsibility" to find "common ground" with Trump. And Michael Gove, one of the leading architects of Brexit, says the future of politics will balance Trump's populism with globalization.

Women's rights: If President Trump cuts Violence Against Women Act grants, advocates say, more domestic violence victims will die. Here's how they're preparing to fight back.

Science: These Nobel prizewinners show why immigration is so important for American science. And billionaire progressive Tom Steyer wants to be the guy to take on Trump — and not just on climate.

On the internet: Meet the "good trolls" secretly spying on Trump supporters and neo-Nazis.

Um, what? The "white striping" found in chicken breasts is a byproduct of how fast modern chickens grow and how big they get, a new report claims.

Taylor Swift's victimhood doesn't begin or end with Kanye West. Here's a deep dive into how it made her entire career.